July 24, 2023
Posted by:

CFA Society India

Category:

ExPress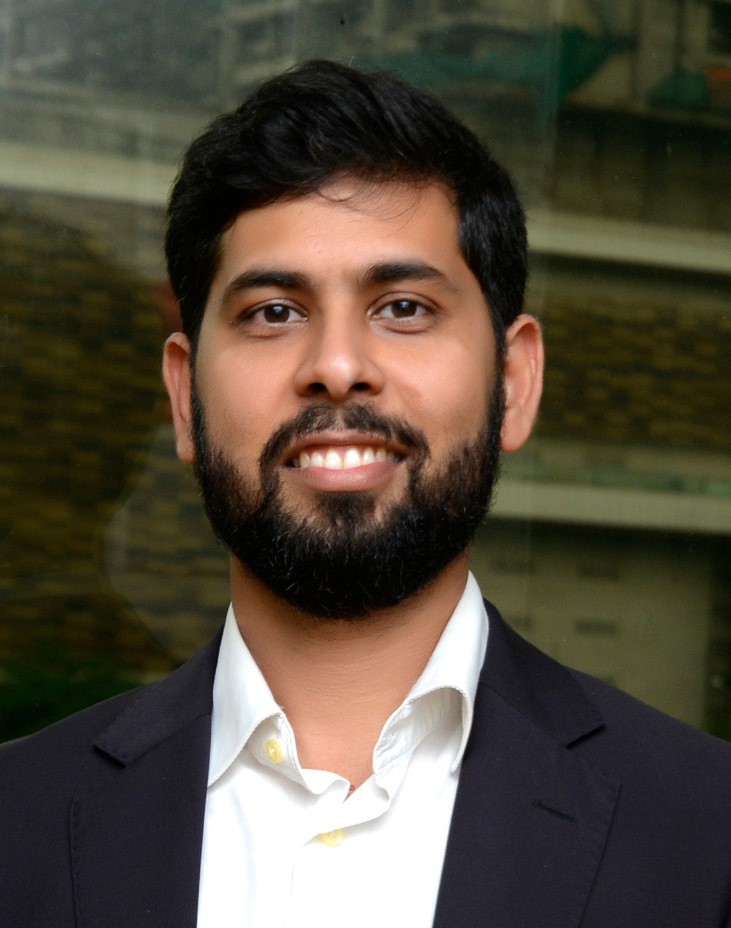 Abhishek Loonker, CFA
Vice-Chairperson - CFA Society India
I started my journey as a volunteer in 2009 with Bangalore chapter. I still remember those days when we had very few volunteers and have made many lifetime friends. When I look back today, good memories flash back …
As a CFA Society India member, my 14 years volunteering journey has been one filled with growth, learning, and a strong commitment to delivering the best to our member community. Being a part of this esteemed organization has been a privilege, and I am proud of the positive impact we've made on the finance profession and our members' lives.
From the moment I joined CFA Society India, I felt a sense of camaraderie with fellow members who share a passion for finance and a drive to excel in our careers. The society provided a platform for networking, knowledge-sharing, and professional development, fostering an environment where members can challenge themselves to reach new heights.
In my early days as a member, I actively participated in various events, seminars, and workshops organized by the society. These events not only enhanced my technical skills but also allowed me to interact with industry experts and gain insights into the latest trends and developments in the finance world. The knowledge and connections I acquired from these experiences have proven invaluable throughout my career.
As my involvement with the society deepened, I had the opportunity to contribute to various committees and initiatives. Serving on these committees not only allowed me to give back to the society but also empowered me to shape the direction and focus of the organization. It was a humbling experience to work alongside dedicated professionals who share a common goal of promoting ethical and professional standards in the finance industry.
One of the highlights of my journey as a CFA Society India member was the privilege of organizing and hosting events that catered to the diverse needs of our members. From career development workshops to conferences addressing critical industry challenges, I was always on the edge, striving to deliver the best content and experiences to our member community. Witnessing the positive impact of these events on our members' careers and professional growth has been immensely rewarding.
Beyond events, I actively engaged with fellow members through online forums and networking sessions. The sense of community and mutual support within the society is unparalleled, making it a unique and nurturing space for personal and professional development.
Throughout my journey, I've seen the CFA Society India evolve and adapt to the changing dynamics of the finance industry. Embracing technology, fostering diversity and inclusion, and championing sustainability have become integral aspects of the society's vision. As a member, I wholeheartedly embraced these changes, recognizing the importance of staying ahead in a rapidly evolving world.
However, one of the most significant contributions by CFA Society India has been the introduction of their "Mobile App." This app has embarked on a remarkable digital journey, offering immense value to all its members and presenting numerous advantageous features. Interestingly, the influence of the CFA Society India App extends beyond our local community and resonates on a global scale, garnering attention and admiration. 
Experience a cutting-edge CFA Society India mobile app that keeps you ahead with real-time event updates, enables seamless networking with like-minded professionals through the discussion forum and member directory, and offers limitless possibilities for meaningful conversations in the member chat. The app also includes the My Conference Module, empowering you to optimize conference participation. Schedule meetings with attendees, engage in real-time chats, access conference details instantly, and pose questions to speakers effortlessly. Moreover, members gain exclusive access to career portal tailored for CFA charterholders, replacing generic job portals with an industry-leading resource to propel your career to new heights. Unlock a wealth of members-only videos and content to advance your professional development journey. In summary, the CFA Society India app revolutionizes your membership experience with real-time event updates, networking opportunities, conference optimization, and an exclusive career portal for CFA charterholders. 
The app boasts a multifaceted functionality that is sure to leave users amazed. CFA Society India remains dedicated to meeting the needs of its members wherever they may be, equipping them with the necessary tools for success. Sized at just 19MB, the CFA Society India App packs a powerful punch, continuously updating with new features to ensure users get the most out of its capabilities. 
That's not all! Society has also ventured into the captivating world of podcasting. Tune in to the engaging podcasts available on Spotify, YouTube, Apple, and Google. Immerse yourself in insightful discussions, gain invaluable industry knowledge, and stay informed on the go.
Renew your membership today and gain access to this remarkable resource, propelling your professional journey to new heights. Don't miss out on the chance to be part of this extraordinary community!