March 30, 2023
Posted by:

CFA Society India

Category:

ExPress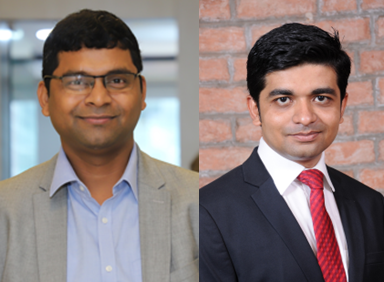 Written By
Labanya Prakash Jena, CFA, Regional Climate Finance Advisor, Commonwealth Secretariat
Prasad Ashok Thakur, Alumnus, IIT Bombay & IIM Ahmedabad

Reducing greenhouse gas (GHG) emissions from all sectors of the global economy is crucial to prevent hazardous climate change. Current estimates indicate that almost half of the required emissions reductions to achieve net-zero emissions by 2050 must come from technologies still in the demonstration or prototype phase. Several technologies, product design alternatives, and operational methods can considerably decrease energy consumption and GHG emissions across a wide range of industries in a fast and cost-effective manner. Corporations that invest in upgraded technology will likely become leaders for the rest of the century. Investors can identify promising climate tech innovations, develop their commercial potential, and deploy commercially viable climate technologies on a large scale. According to McKinsey, by 2025, next-generation climate technologies could receive $1.5 trillion to $2 trillion in capital investment annually.
Given that India is now the third-largest greenhouse gas emitter and one of the largest destinations for equity investments into startups, decarbonization, and entrepreneurship have risen to the top of the political agenda as levers to attain India's climate mitigation goals. India has a great ecosystem of startups, academia, and research communities that are going full throttle on innovation in carbon-neutral/negative technologies across sectors like energy, mobility, agriculture, cement, waste management, etc. Efforts are made to tackle large-scale challenges to impact the planet while earning exponential returns positively. Investors have also recognized this momentum and are strategically making investments. During 2014-2022, about USD 2 Billion were committed to climate technology. As per The Impact Investors Council (IIC) estimate, Indian Climate Tech-related startups raised USD 590 million in 2021 spread across Seed, Series A, Series B, and Later Stages. The demand for climate solutions should manifest in the flow of investments for climate tech in terms of scale, speed & diversity in sectors if the target of bridging USD 1 trillion by 2030 is to be met as per the Unitus and Climake India report 2022. However, the investor community should now demonstrate more vigor.
Climate technologies in India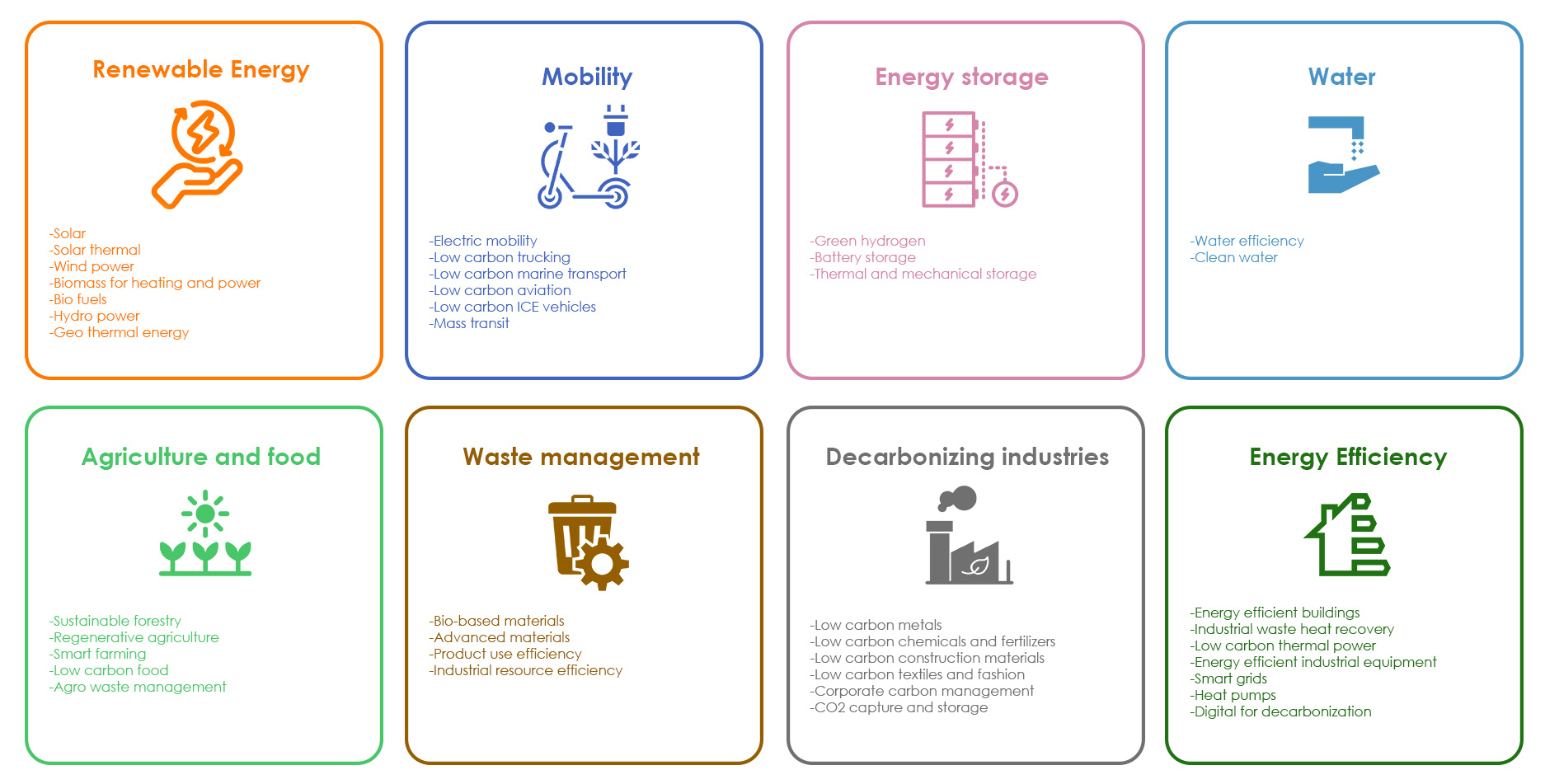 India: Breeding ground for climate-tech
India is currently home to extraordinary entrepreneurship in climate tech. The technological, financial, policy, and socio-economic milieu supporting climate actions are proving to be the necessary motivator for such a revolution in the country. Simultaneously, a global mindset driving startups to 'Make in India for the world' opens up grand possibilities for sustained growth. India has all the attributes to become a thriving ground for global investors to plough their money with expectations of reaping great returns. According to an estimate, 2,260 climate tech companies based in India possess the world's third-largest cluster of firms working towards mitigating climate change, lagging behind the United States (7,561) and the United Kingdom (2,503).
However, it is observed that investors need more convincing with business models when it comes to obtaining 'assured returns' from a long-term perspective. Currently, only the renewable energy generation like solar & wind, and electric vehicle sectors have been somewhat successful in attracting sizeable commitments from the investor community. However, there are ample investment opportunities across the sectors and stages.
Investment momentum is across sectors
India needs investments spread over a diverse portfolio of climate technologies to create a meaningful impact on its people, planet, and business profits. As per the 'State of Climate Finance in India' report, sustainable food value chains in the country may require investments to the tune of USD 300 Billion by 2030. Similarly, Water and Solid Waste Management needs approx. USD 200 Billion, and demand side management of energy has an investment potential of about USD 60 Billion. Similar quantum of investment is required for interdisciplinary sectors like deep tech for meteorological models, circular economy-based supply chains, nature-based solutions, people-skilling for green jobs, etc. The PE-VC community must realize that these are evolving opportunities redefining human entrepreneurship's frontiers. These sectors may trace investment and return patterns that may differ significantly from conventional assets. Many startups in this space may not have financial track records, thus making their valuations tricky. However, several policy initiatives have shown that the macro-trends are decisively shifting in favor of giving precedence to environmental sustainability at par with business sustainability. Some recent examples are Electricity Amendment Act, Energy Conservation Act, Green Hydrogen Policy, National Policy on Biofuels, etc. This is mobilizing the climate-tech startup community towards better predictability in their revenue models while improving their product-market-environment fitment. This phenomenon should act as a guiding light for the investment community toward committing to investments beyond the early stages of climate tech.
Climate Smart Investing: Access to New Wealth
As India boasts of one of the world's youngest populations, its appetite for environmentally sustainable products and services is increasing. Such choices also influence the investment decisions of its young demography. As per a study by Morgan Stanley, most millennials are inclined towards investing in companies or funds that rate highly on social and environmental deliverables while generating comparable market returns. This trend emerges from a realization that their investment decisions can make a difference in the fight against climate change. As observed in the developed world, this is an irreversible trend. As wealth gets generated & transferred across generations that are progressively better off than the previous generations in meeting their basic requirements, the opportunities and willingness to invest in climate tech are expected to grow exponentially. It makes sense for PE-VC funds, institutional investors, and HNIs to generate and scout for such opportunities to match these evolving tastes and preferences of the new age.
Undoubtedly, the world is confronting an unprecedented climate change crisis, and climate technologies are set to assume a pivotal function in addressing these issues. Climate tech investors will be crucial in making these solutions feasible, and on the way, they will generate wealth as well.
Disclaimer: "Any views or opinions represented in this blog are personal and belong solely to the author and do not represent views of CFA Society India or those of people, institutions or organizations that the owner may or may not be associated with in professional or personal capacity, unless explicitly stated."