October 21, 2021
Posted by:

CFA Society India

Category:

ExPress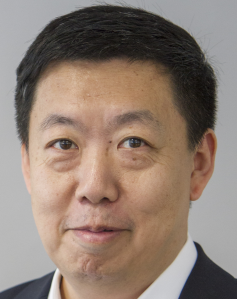 Written by
Larry Cao, CFA
Senior Director of industry research, CFA Institute
Focusing on questions raised by the AI Pioneers in Investment Management report, this publication explains how cross-functional teams can help investment professionals and organizations develop investment processes that incorporate AI and big data.
Read the complete publication here:
https://www.cfainstitute.org/-/media/documents/article/industry-research/t-shaped-teams.ashx
Overview
Where should our organization begin on its artificial intelligence (AI) journey? What is my role in that process, and how should I prepare myself for it? If these questions have been lingering in your mind, then this report is for you.
We have been getting these questions the most from all over the world since the AI Pioneers report was published two years ago. Our data suggest that more and more investment firms and professionals are now convinced that AI and big data will play an important role in the investment process, so naturally, more and more people in the profession will be asking these questions, if they have not been doing so already.
We attempted to offer a straightforward answer in our previous report. The solution seemed obvious, yet we are even more convinced now that our approach is the right one, based on our field research and survey data. Over the past two years, we have seen so many examples of firms that have followed this approach succeeding in their AI and big data adoption efforts, and almost as many examples of firms failing that have not followed this approach. The approach is what we call "T-shaped teams."
This report draws on extensive CFA Institute field research to highlight how investment organizations can put themselves on a path to successful AI and big data adoption. Developing cross-functional T-shaped teams that improve collaboration between the investment and technology functions, accomplished by building on individuals' T-shaped skills in investment and data science, has enabled investment organizations to successfully adopt AI and big data.
The report also illustrates the T-shaped-team approach to AI and big data adoption in investment firms and how roles change across functions in the T-shaped teams from early to intermediate and advanced stages of adoption, using case studies on three firms of different sizes and with different investment approaches. It provides a how-to menu for aspiring investment organizations and professionals to start building the relevant organizations and skill sets that will help them succeed on their AI journey.
The article was originally published at:
https://www.cfainstitute.org/en/research/industry-research/t-shaped-teams
About the Author
Larry Cao, CFA, is senior director of industry research at CFA Institute. He conducts original research with a focus on investment industry trends and investment expertise. Mr. Cao's current research interests include multi-asset strategies and fintech. He frequently speaks at industry conferences on these topics and has more than 20 years of experience in the investment industry. Mr. Cao started his career at the People's Bank of China as a US dollar fixed-income portfolio manager. He has worked at HSBC as senior manager for the Asia-Pacific region; Munder Capital Management, managing US and international equity portfolios; and Morningstar/Ibbotson Associates, managing multi-asset investment programs for a global financial institution clientele. Mr. Cao has been interviewed by a wide range of business media, including Bloomberg, CNN, the Financial Times, South China Morning Post, and the Wall Street Journal. He pursued graduate studies at Harvard University and was a visiting scholar at MIT.
Disclaimer: "Any views or opinions represented in this blog are personal and belong solely to the author and do not represent views of CFA Society India or those of people, institutions or organizations that the owner may or may not be associated with in professional or personal capacity, unless explicitly stated."