October 17, 2020
Posted by:

CFA Society India

Category:

ExPress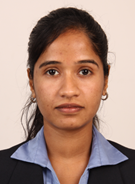 Written by Srividhya Venkatesan, CFA
"There are decades where nothing happens; and there are weeks where decades happen."  – Vladimir Ilyich Lenin.
The COVID-19 pandemic has been one such event that has shaken economies across the globe like never before. From travel and tourism to automotive, logistics, malls, cinema houses; the economic impact of the pandemic has been disruptive across sectors and how!
While most start-ups were struggling to stay afloat in the economic chaos, some entrepreneurs have managed to create a business opportunity through product innovation, reworked business strategy, and resilience. Start-ups especially in the field of healthcare, wellness, ed-tech, fintech, essentials, OTT media, furniture rentals, to name a few, have been able to beat the crisis and emerge much stronger.
This article attempts to highlight a few of them who have caught the crisis by the horns and shined through.
Healthcare: Frontline Warriors, Leading India's COVID-19 Test Kit Efforts
Healthcare has been at the epicenter of this crisis, opening floodgates of opportunities for start-ups.
While big pharma companies are leading the race for the vaccine; there have been multiple start-ups who have risen admirably to the challenge and taken on the lead in test kit efforts and help tackle the most devastating global public health emergency the world has ever seen.
At a time when India was dealing with one of the lowest COVID-19 testing rates, Mylab Discovery Solutions Pvt. Ltd., a Pune-based molecular diagnostics start-up developed India's first PCR test kit for COVID-19 in a record time of six weeks (vis-à-vis 3-4 months taken normally) and at almost ¼ the cost of imported kits.
It is notable how quickly startups like Mylab Discovery Solutions, Redcliffe Life Sciences, and many others were able to build indigenous kits to solve the testing challenges and be ready to cater to a section of the estimated $5.2 billion global market for COVID-19 detection kits and consumables.
Online Education: Field Day for Ed-tech as Students Moved Online
While e-learning has been gaining ground in India over the last couple of years, pandemic completely fast-tracked its reach by bringing over 250 million school going students to virtual platforms in one go.
Lockdown forced parents and students to move to online learning options for academic continuity and to keep kids gainfully engaged. Many education companies working on offline or hybrid models remodeled their online modules for a larger reach.
Cuemath, a Math learning platform launched in 2013, emphasized on home-based centers where math teaching was done through a combination of worksheets, puzzle cards, and tab-based exercises. At the end of 2019, they launched a live interactive program called Cuemath Intel LEAP where both teachers and students were connected through a two-way communication online. While their efforts towards e-education were underway even before the lockdown, they were able to take advantage of the sudden preference for online learning and witnessed more than a 100% increase in visitor sign up during peak lockdown.
By making in-roads even in Tier-II /Tier-III cities, most Ed-techs witnessed a massive surge in enrolments. As per published articles and press releases, companies like WhiteHat Jr. (Coding Learning Platform for kids), Toppr  (Online Learning Platform) achieved month-on-month growth of around 100 percent in its users in the months of lockdown.
Remote working software and tools like Zoom, Microsoft Teams, Google Classrooms also took the center stage to create a classroom-like environment online. The sector witnessed exponential revenue growth, increased enrolments to upskill programs, increased hiring, and higher marketing-digital spend, a rarity in such unprecedented times.
From being the second most funded start-up sector in H1 2020, to having a busy M&A period; Edtech sold like hotcakes and marked the entry of the second Ed-tech (Unacademy) to the coveted unicorn club.
In September 2020, Linkedin revealed the names of Top 10 young companies that have remained resilient during the COVID-19 times, and it was no surprise that 3 out of the Top 5 were E-learning startups.
As more and more students embrace online learning solutions, the industry could be well on its way to reach a wider penetration soon.
Health and wellness: expanding digital health
Virus scare has shifted the focus back to holistic-wellbeing, physical and mental health – bringing the focus back to teleconsultation.
COVID-19 has been one of the topmost health concerns in the last 6-7months. With high transmission risk in hospitals and clinics, patients were looking at professional advice rather than self-medication for non-emergency medical assistance and at the same time avoid direct physical interaction with medical professionals.
Healthcare platforms like Portea Medical, Logintohealth, Practo, have been able to address this need and initiated the movement of consultation to an online model. Most of these platforms offer combined services like online consultation, medical delivery, and hospital management systems. With the increased demand for teleconsultation, they have made their online system more robust and got more doctors and hospitals on board to ensure seamless service. Much needed clarity on the guidelines also helped as, Govt. included e-pharmacy in essential services and legalized teleconsultation/telemedicine.
A survey done by Practo for the period March 1  to May 31, 2020, highlighted a growing trend towards teleconsultation: around 5 crore Indians accessed healthcare online, a 500% increase in online consultation, a 67% drop in in-person doctor visits, and around 44% users were from non-metro cities.
While it's unlikely for teleconsultation to completely replace face-to-face consultation, its role going forward would be worth a watch.
Packaged food and logistics: fuelling the millennial pantry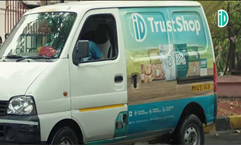 Confined to their homes, most consumers looked at packaged/ready-to-eat food for their daily needs. There was a spurt in demand for ready-to-eat food items and noodles and pastas, as many first-time-chef made their way into the kitchens.
With increased demand, several food brands reworked on their strategy, coming up with innovative solutions.
Food products company, iD Fresh Food, launched an online store finder feature on their website so that consumers could check stock availability and receive SMS alerts for fresh stock. In some key cities like Mumbai, Bengaluru where they didn't have physical stores, they tied up with Residential complexes an offered a service called Trust Shop, ensuring that their products reached the customers directly.
Similarly, online meat and seafood company – Licious, tied-up with third-party logistic providers to meet the increased demand. Hyperlocal logistics partners like Dunzo also helped local retailers to supply essential items to customers without them having to personally visit the stores. This was especially helpful for delivering essential to senior citizens, who found it difficult to venture out.
Digital Broking: rush of new retail investors
Online brokerages witnessed an increase in retail investor participation amid the pandemic. Attractive valuation and work-from-home routine tempted several retail investors to choose the direct equity purchase route rather than going through the mutual funds route.
DIY online trading platforms allowed clients to do all activities from account opening to delivery virtually. Minimal interaction of brokers helped tech-savvy customers get on board.
While traditional brokerages struggled with offices being shut and the market meltdown. Paperless account opening, flat/low brokerage, better digital infrastructure, and ease of order punching on the app gave the digital players an edge to gain more clients.
Online Brokerages like Zerodha Broking, Upstox recorded high growth in new client additions during this period. In just three months (April-June 2020), Zerodha Broking added ~27% active clients to their customer base and garnered 2.82% additional market share.
To Conclude:
"Sometimes it takes an overwhelming breakdown to have an undeniable breakthrough".
These are some of the few examples of companies/sectors which have embraced the new normal.
As the rapid spread of the virus continues to put businesses into a tailspin; many more industries would be restructured, technology adaption will make in-roads, new opportunities will emerge and those who can successfully navigate through the crisis will emerge as the true winners.
Sources:
Healthcare:
Education:
Healthcare and wellness:
Food:
Broking:
About Susarla Srividhya Venkatesan
Srividhya is a Chartered Accountant and CFA Charterholder. She has more than a decades' experience in Investment Banking. She has worked on several transactions including IPOs, QIPs and Private Equity Placement across sectors. She is the co-founder and Associate Director of Scube Financial Services LLP, a new age Investment Banking cum Financial Advisory Firm, based out of Mumbai.
Disclaimer: "Any views or opinions represented in this blog are personal and belong solely to the author and do not represent views of CFA Society India or those of people, institutions or organizations that the owner may or may not be associated with in professional or personal capacity, unless explicitly stated."