November 8, 2023
Posted by:

CFA Society India

Category:

ExPress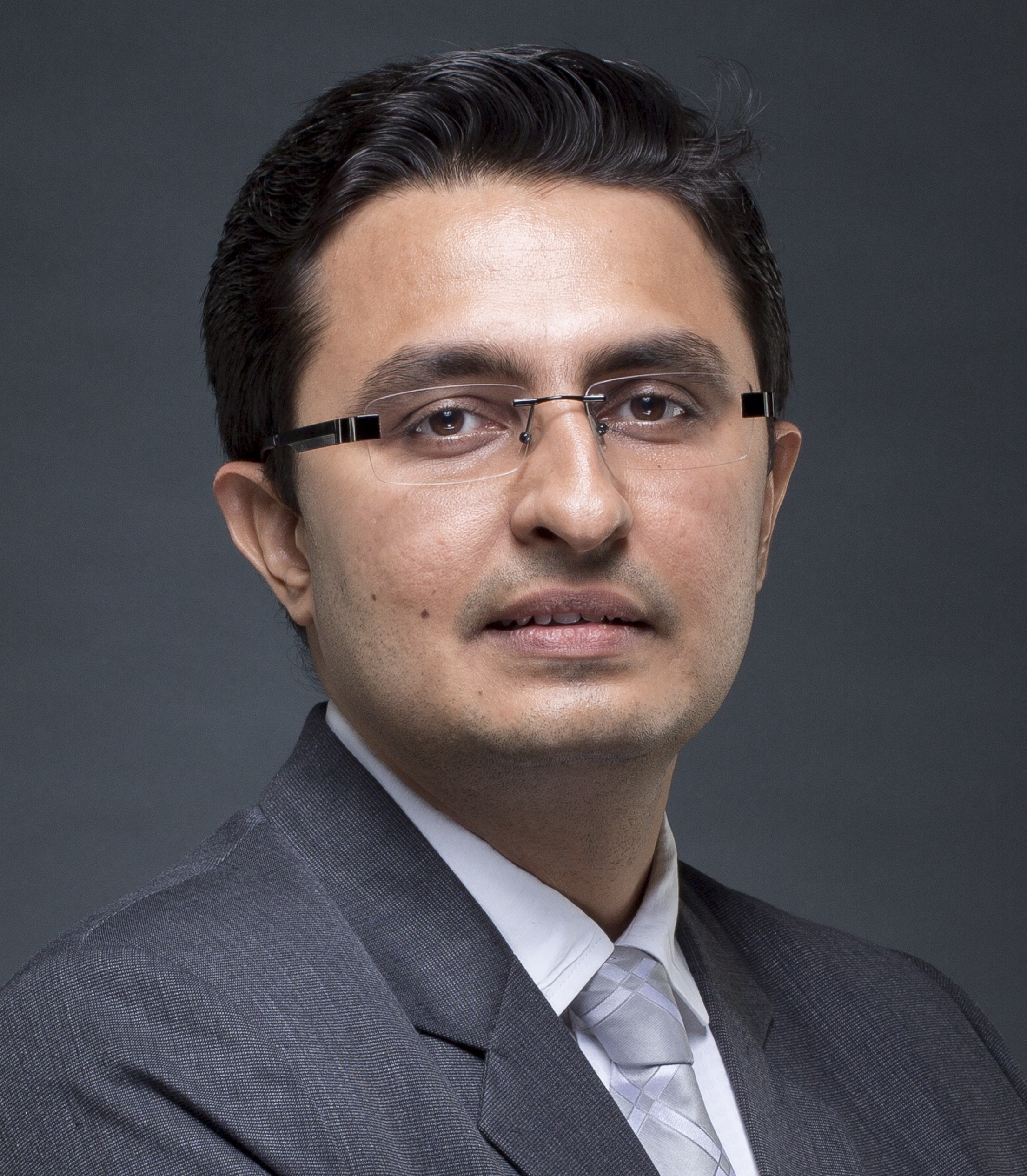 Anil Ghelani, CFA
Head of Passive Investments & Products, DSP Asset Managers
Former Vice Chairperson, CFA Society India

Over the past few days, you might have come across many advertisements making indirect reminders to pray to Goddess Lakshmi and that buying gold on the auspicious day of Dhanteras will make you rich. But do you know one of the old age mythology that buying Gold on this day is not for Wealth, but it is for keeping evil and death away from you?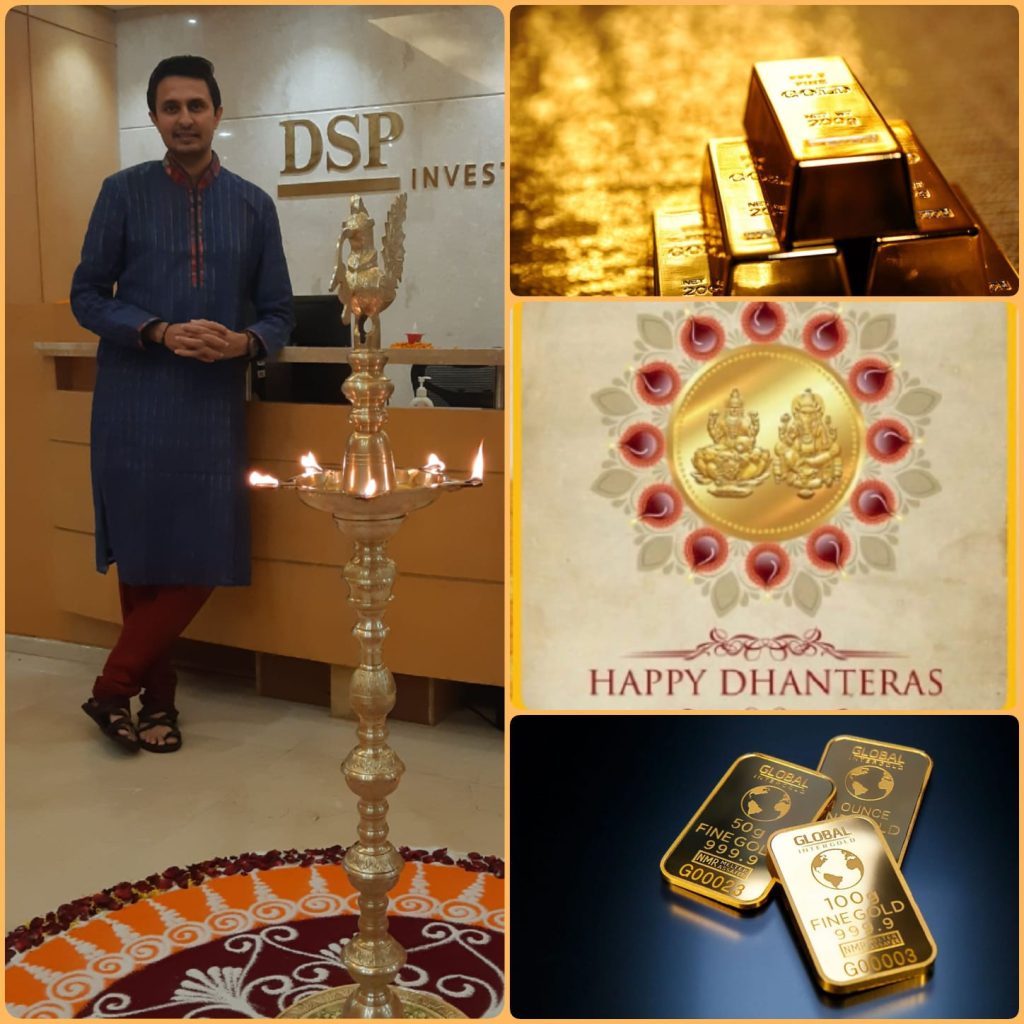 There was a great ruler named King Hima and astrologers had predicted that his young son would die when he turns 16 years of age. However, it is said that his wife came up with a strategy to keep away Yama the respected God of Death, by dazzling him with heaps of gold coins, ornaments and lamps which were tactfully placed as a block to the sleeping chambers. The lights of the lamps together with the dazzle of the gold blinded the respected God of Death and he peacefully left. Since then, buying gold or silver on this day has been considered auspicious as it is believed to keep evil and death away.
Whether we believe in these stories and look at gold for protecting from the God of Death, or we make auspicious purchases of gold to please the Goddess of Wealth, moving from religious and auspicious reasons to the world of investing, gold is a very good tool for portfolio diversification. Just as it is important to have a well-balanced diet for good nutrition, we should consider having a well-diversified portfolio with some gold. It acts as a hedge against a standard 'equity-debt portfolio' due to its low correlation with equity and often a negative correlation with debt as an asset class.

This Dhanteras of 2023 will also be marked with a dark shadow of the recent offensive by Hamas on Israel and a counter attack on Gaza. This has already caused a huge humanitarian strain as not just soldiers but even civilians in the entire region have got impacted by this sad turn of events. As the world deals with the unfortunate escalation of the Israel/Palestinian conflict since the first week of October 2023, there is already the ongoing war situation of Russia and Ukraine and few other areas of tensions.
Investments in gold are considered as a safe haven and so in the past have typically done well at a time when there is some crisis such as war or geopolitical tensions. Besides this, with factors such as the global economy and expected monetary easing to start soon, the dollar is expected to weaken going forward when the US Fed starts reducing interest rates. This could start a multi – year bull market in gold as we have seen in the past that gold performs well during periods when US Fed is cutting interest rates.
Further, from a fundamental demand/supply perspective, gold demand for investments is coming back, with two biggest buyers India and China seeing pre-covid level demand. Globally many Central Banks are also looking to increase their gold holdings. All of this is likely to result in strong demand for gold. Supply of gold from mines has remained slow since the past few years and there is no major new source of gold supply expected in the near term.
Rather than taking a tactical view, you could seek guidance from your trusted advisor and consider holding Gold on an ongoing basis, as a strategic asset allocation, in the range of 5 to 10% of your portfolio. Depending on your preference, you could either buy physical bullion or in digital format. For physical format you can consider coins, bars or jewellery. On the other hand, if you are someone like me who is not comfortable with the storage or physical gold, or find it difficult to go to a physical store for making purchases and having doubts about purity and impact at the time of selling back, then you can consider various modes of owning gold in paper or digital format. You can consider options like Sovereign Gold Bonds, Gold ETFs, fund of funds which invest in Gold ETFs or give exposure to shares of global gold mining companies, multi asset allocation funds which hold some allocation to gold, amongst others.
Let us pray on this Dhanteras and Diwali that we all be blessed with prosperity and also be kept away from evil – here is praying for World Peace and harmony for everyone!
Disclaimer: "Any views or opinions represented in this blog are personal and belong solely to the author and do not represent views of CFA Society India or those of people, institutions or organizations that the owner may or may not be associated with in professional or personal capacity, unless explicitly stated."