January 10, 2023
Posted by:

CFA Society India

Category:

ExPress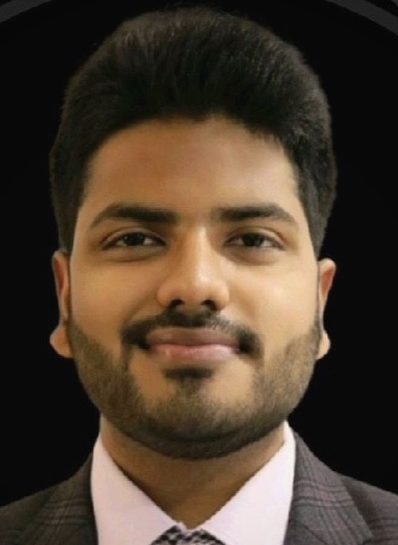 Written By
Sreyansh Banthia, CFA, FRM
Partner, Banthia's Finzplan Supervision LLP
Linkedin
Introduction
Did you know that only 3% of people read their insurance policy documents? When was the last time you sat with your parents and reviewed their health insurance policy? If you can't remember, or it's been a while since you've had that conversation, now is the time to have it.
Your parent's health insurance policy is one of the most important documents they have, and you must know its coverage. This means knowing doctors and hospitals are in the network and understanding the deductible and co-payment amounts.
You must be open and honest with your parents about their health. This includes discussing any chronic conditions they may have and any recent surgeries or hospital visits. By disclosing this information to your parents and their health insurance company, you can help ensure that they get the most out of their policy.
What Is Disclosure in Health Insurance?
It's important to remember that health insurance is a contract between you and the insurer. So always read the policy document carefully before signing up, and ask your insurance agent any questions you may have. That way, you can be confident that you're getting the most out of your health insurance policy.
Benefits of Disclosure
When it comes to your health insurance, disclosing EVERYTHING is essential. There are a few key benefits to disclosing:
You can get the most appropriate and cost-effective policy.

Your insurer will be able to provide you with customized services and coverage.

You will be less likely to experience rejection or exclusions when making a claim.
It is very important to disclose all pre-existing conditions to insurers because insurance operates on the concept of "Uberimma Fides" or "Utmost good faith." Insurers base the premium and assess risk on the information you provide, assuming that you have been completely truthful. Insurers will have the grounds to reject your claim if this information is incorrect.
What Are the Risks of Not Disclosing?
Not disclosing health or medical history to insurers can have serious consequences. You could be liable for any medical costs that arose from lack of disclosure. You could even lose your insurance coverage altogether. The insurer will likely find a way to recover its losses. This could mean increased premiums or even being dropped from your policy.
When Should You Make a Health Insurance Disclosure?
Generally, the time to make a disclosure is when you first sign up for a plan or renew your coverage. Your insurance company will use this information to assess potential risks and decide whether or not they will cover you. While it may seem like more work upfront, the disclosure will usually result in lower premiums and more comprehensive coverage – which means greater financial security and peace of mind for you in the long run.
How Should You Make a Disclosure?
Making a disclosure doesn't have to be complicated! You don't have to tell them everything in one go; you can have a few conversations, provide medical records on request, and feel free to ask any questions.
The key is to remember that disclosure is about more than just meeting the minimum requirements. Be sure to provide copious information about your medical situation, even if it is not compulsory. If you don't disclose all the details, or leave out important information, then your insurer may choose not to offer coverage or compensation when you need it most.
Tips for Making an Honest Health Insurance Disclosure
When making an honest health insurance disclosure, you should keep a few tips in mind. First of all, always be sure to provide accurate information to your health insurance provider. This includes details such as any pre-existing conditions or medications you are taking. You should also ensure that any family members covered under your plan are included in the disclosure.
Next, you should pay close attention to the health insurance policy's coverage and benefits. Besides, you should check discrepancies between the policy paper and disclosure during the application process and follow up with your insurer if necessary.
Finally, make sure that you review your policy and coverage regularly, as details may change over time. By taking these steps and being honest about your situation in your health insurance disclosure, you can ensure that you get the best coverage for yourself and those around you!
Conclusion
When dealing with something as important as your health, you must trust your health insurance company and be completely honest with them. That's why disclosure is necessary, as it ensures that you and your insurance company are on the same page.
Disclosure can help you get the most out of your health insurance, and it can help you avoid any misunderstandings. So make sure you disclose everything to your insurance company, and if you have any questions, don't hesitate to ask!
Disclaimer: "Any views or opinions represented in this blog are personal and belong solely to the author and do not represent views of CFA Society India or those of people, institutions or organizations that the owner may or may not be associated with in professional or personal capacity, unless explicitly stated."