March 30, 2023
Posted by:

CFA Society India

Category:

In Conversation With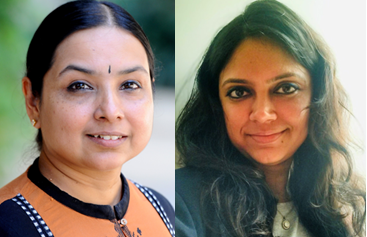 Industry Expert: Aarati Krishnan, Member of SEBI's MF Advisory Committee

Interviewed by: Jolly Balva, CFA, Member, Public Awareness Committee, CFA Society India
CFA Society India had the pleasure of interviewing Aarati Krishnan for its current edition of member newsletter. Aarati has been awarded several times for excellence in financial journalism and is a sought after speaker. 
Read on below an insightful conversation we had with her on the subject of writing:
Jolly: What are the key attributes of a well written piece and how can one get skilled at writing?
Aarati: A well-written piece should keep the reader riveted. It should compel her to read the article in one go, from start to finish. It should convey either a single idea or a set of related ideas in a logical flow. It should be lucid and follow a single thread of thought. If it's an opinion, every line expressing an opinion should be supported by data. It should be jargon-free. A person with no knowledge of the subject must be able to grasp your idea. The big idea you are presenting should be at the beginning of the piece, with the rest of the piece supporting it.
Like investing, writing is half art and half science. The more you practise, the better you get at it. But here are a few tips I've found useful to hone your writing skills.
#1 Start with a headline that summarises what you wish to say. The headline focuses your thoughts and prevents you from rambling off into tangential points. For instance, if you're writing about recent developments in the US markets and their impact on the dollar, try to frame a headline such as "Why the dollar hegemony will end" or "Why the dollar will still rule". Decisive headlines help you take a clear stance throughout the piece. They help you focus all your points on proving that one idea.
#2 Make bulleted points on all the arguments you're going to use to prove the statement in the headline. If this looks tough, think of your article as a Powerpoint presentation. Prioritise your points from the most to least important. You can leave out the last few if the article gets too long. Flesh out each bullet with a mix of opinion and data. Each bullet point can be a paragraph in your piece. Make sure each paragraph is linked to the next one through a connecting thought.
#3 Brevity is the soul of good writing. Keep your sentences short, ideally below fifteen words. If you are writing a sentence that goes on and on, break it. On Op-eds or thought leadership articles, a size of 850-1000 words is the ideal length. 
#4 Learn to edit as you write. Good articles become tiresome to read when the same idea is repeated in different forms. Or when there are tangential arguments not strictly related to the main idea. Review every paragraph after you write it and cull these. Learn to express an idea as briefly as you can.
#5 In investment writing, sobriety sells. Therefore, avoid adjectives and hyperbole. Use data to convince your reader, not language.
Jolly: What are the three common mistakes budding writers make?
Aarati: Many folks think that writing an article is simply about sitting down at your laptop and typing down their thoughts. This leads to terrible, unreadable pieces. The three essential elements to a good article or report are: Clarity, structure and flow. Clarity comes from having a headline and knowing exactly what you are writing about. Structure comes from marshalling your points and weeding out irrelevant ones. Flow comes from ordering your points so that they make logical sense. Therefore, planning your article out is the first step to good writing. 
Budding writers are often tempted to show off their knowledge through use of jargon or complex sentences. But every bit of jargon shrinks the target audience for your piece. Double negatives may seem clever, but can frustrate the reader into giving up. For instance, saying "It would be an anti-consensus move but we expect the US Fed to refrain from continuing with its tightening cycle" may seem clever. But it is far more impactful to say "The market expects the US Fed to hike rates further. We expect a pause."
Many novice writers adopt literary flourishes and scholarly language. This works in college essays, fiction or poetry. Not in investment writing where readers are keen to know your conclusion. So, write as simply as you would speak.
Jolly: In the times of social media and information overload, how can good content stand out?
Aarati: To make your writing stand out, you need one of three attributes. You need a unique thought or idea that no one has expressed. If the idea isn't particularly new, you need a new way of arguing or expressing it. If none of these applies, you need to simplify a complicated subject and bring clarity to it that others aren't able to do.  
Jolly: What is different between writing long research reports and shorter articles that provide a point of view? 
Aarati: I would say that the above rules on brevity and clarity would apply to research reports as much as to Op-ed articles. But in research reports, you perhaps have leeway to be more comprehensive about your arguments in favour of your recommendation. In a research report, you can use all the data you dug up to make your point. In an article, particularly newspaper Op-eds or blogs, it would be better to stick to the most important points.
Jolly: With the threat of Artificial Intelligence looming, how is the landscape of writing in finance going to change for us humans?
Aarati: Yes, I think templated writing, which is merely stringing together many points into an article or report can be threatened by AI. This makes it important to think of unique ideas, bring in human elements such as your personal learnings and anecdotes and learn to write with humour and empathy.
Jolly: How do you develop reading habits so that it helps in writing well?
Aarati: I've found that rather than reading investment or finance related books, reading fiction across genres – crime, humour, history as well as business biographies helps improve language and ability to empathise with the reader.  
About Aarati Krishnan 
Aarati Krishnan, a cost accountant and MBA (Finance) by profession, has been closely tracking the Indian financial markets and writing about the entire gamut of financial products and regulations for over 25 years now. Joining Hindu Business Line as a research analyst in August 1995, she went on to head its Research Bureau and was Editor of its Portfolio section for 7 years. She has moved to a Consulting Editor role at Business Line from 2014, while continuing to write on the economy, regulations and markets for both Business Line and the Hindu. She was also a contributor to Value Research and Primeinvestor. For her pioneering work in writing on financial services and the economy, she was awarded the Shriram Sanlam award for excellence in Financial Journalism three times. She is a sought-after speaker at investor awareness events and is presently a member of SEBI's MF Advisory Committee.
About Jolly Balva, CFA
Jolly is a financial services professional, who enjoys creating and building products. She has an experience of over a decade in the areas of product development and marketing, spanning diverse asset classes.Jolly also enjoys hosting her podcast series 'Investing & Purpose', with an objective of simplifying and presenting the dynamics of investing. Jolly is a CFA charter-holder and a volunteer with CFA Society India.