October 21, 2021
Posted by:

CFA Society India

Category:

In Conversation With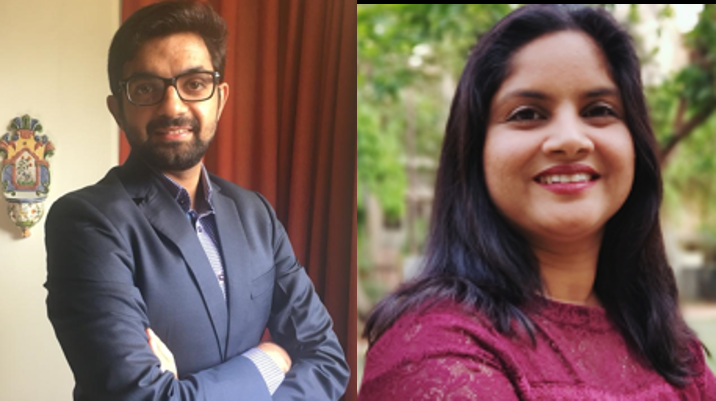 Industry Expert- Mr. Bhuvan Rustagi
(Co-founder and COO, Lendbox)
Interviewed By- Jyoti Soni, CFA
(Member, Public Awareness Committee, CFA Society India)

Peer-to-peer lending is a mechanism which connects individuals in need of credit with others willing to lend. The platforms purely acts as an intermediary or marketplace that connects borrowers and lenders. All P2P platforms come under the purview of RBI regulations. All players are required to register for a NBFC-P2P license to provide P2P lending services. The P2P lending arena continues to expand with newer players like Cred and BharatPe entering the fray.
To understand the Industry nuances and its entrepreneurial challenges, we had with us Mr. Bhuvan Rustagi, COO Lendbox as our guest for this column. Lendbox started in year 2015, has served more than 50,000 investors with USD 100 Million commitment to invest.
Read on below our interesting conversation with him.
Jyoti: P2P lending has ushered a new investment class for the investors and a unique avenue for loan financing for new age people. How has this industry evolved in India during the last five years?
Bhuvan: Five years ago P2P Investments were at a very nascent stage, in fact I would still consider the product very nascent. In the initial years, P2P investments were mainly catering to subprime lending products and catering to investors willing to invest in a high risk asset class with the chance to earn returns as high as 30% given that the NPAs don't cross a certain threshold. There was also no regulation within this space and very few companies had started this product, there were no digital contracts and the entire funds flow was quite rudimentary.
Now however, the P2P investment space has become regulated by the RBI and there is much more sophistication in the entire process. The offerings have also drastically changed from only high risk lending to products to cater to all kinds of risk appetites.
Investors can invest in fixed income products with returns ranging from 10% all the way till 40%.
The investing experience is highly tech driven and seamless and the industry is catering to a much wider userbase on the debt side serving several use cases such as medical loans, education loans, MSME loans, invoice discounting, working capital loans, settlement financing, digital cards, etc.
There is also increased competition within the space and now large fintech startups such as Cred and BharatPE are also collaborating with P2P players to help their users take advantages of this product.
Jyoti: What are your offerings for customers at both ends- investors and loan applicants? How are you serving the needs of both sides efficiently?
Bhuvan: We consider ourselves a wealth-tech platform which is currently working on democratising debt based assets. We offer investors access to products previously only available to institutional investors or UHNIs where investors can enjoy fixed stable returns ranging from 12%-16% in highly safe products backed by our partners. Lendbox offers over 20 products to investors across risk categories where investors can pick and choose products according to their understanding and risk appetite. We offer a high tech driven and seamless investing process and also offer liquidity which was previously unheard of in such products.
For loan applicants we offer access to finance in a much faster and flexible manner as compared to traditional institutions. However, as mentioned we do not engage in sub-prime lending and only cater to high quality borrowers.
Jyoti: Typically, what should be the purpose of including P2P as an asset in one's portfolio? Would be interesting to know the profile of investors, who are investing in the P2P lending space.
Bhuvan: We cater to a wide array of investors as we also have a wide array of products available. We have investors who have liquidated their FDs to invest with us and we also have investors who have invested over Rs 2 crore with us by investing through all their family members. We also have investors which have the capacity to invest anywhere from Rs 50,000 to Rs 5,00,000 and it is their first time investing in products outside of traditional bank deposits.
We cater to investors all the way from the Indian retail investor, to Mass affluent all the way to HNIs and UHNIs.
P2P investments are much easier to understand than mutual funds, they are immune to stock market volatilities, provide stable returns to investors and provide at least double the returns of bonds and fixed deposits hence it is a highly recommended asset to have in one's portfolio to ensure a healthy return can be made regardless of economic or equity market conditions.
Jyoti: Please share your journey as a founder of Lendbox. What were the major challenges you faced?
Bhuvan: A founder's journey is full of ups and downs and mine has been no different and continues to be exciting and dynamic everyday. We started with just 4 people and have a team of 55 people now. Challenges are part and parcel of running a high growth company and especially one which deals with financial services and also operates in a regulated space.
Few of the challenges we faced during our 6 year journey are to keep ourselves and our team motivated and aligned towards our bigger goal and vision, to ensure that we are always fully compliant and in line with all the applicable regulation while ensuring that we do not incur very high compliance costs. Dealing with team attrition and team management overall and to ensure that our people are working at their optimum capacity and also doing what they like and believe in what we are building.
Jyoti: Please share your vision for Lendbox for the next two to five years.
Bhuvan: Our vision is to build an all-encompassing marketplace to democratize all non-equity market linked alternate investments. We want to democratize, fractionalise and increase access to products currently only enjoyed by institutional investors and wealthy families. We know that the Indian retail investor is hungry and looking out for newer more attractive investment avenues and we want to be the platform to provide this. We feel that many other assets such as gold, real estate, leasing, bonds can be disrupted through technology to create high quality fixed income products for our investors.
Jyoti: What would be your advice to our CFA Charterholder members and candidates, who have just started or are looking forward to starting their entrepreneurial journey?
Bhuvan: To be patient and to believe in your idea and be 100% committed to it, as I already said before that an entrepreneur's journey is full of ups and downs so you need to keep the long-term vision always in your head when fighting daily battles. As cliché as it sounds, do not give up, but at the same time you should have a hard stop in your head, do not be foolishly pursuing an idea when it is not going anywhere.
Secondly, learn to instil loyalty and be a good manager, a company is nothing without its people.
About Bhuvan Rustagi
Bhuvan is the Co-founder and COO of Lendbox. He has 13+ years experience in Investment Banking & Consulting. He has been listed as Forbes 30 under 30 Asia in 2017 in the Finance and Venture Capital category. Previously worked as M&A Consultant at Alvarez & Marsal, also as assurance consultant at PwC, Tanzania.He holds MBA from IE Business School.
About Jyoti Soni, CFA
Jyoti is a Registered Representative of Rainmaker Securities USA. She is working on Late Stage VC, Pre IPO and Secondary Transactions in unlisted equities. She acquired wide variety of experience in investment banking which includes Merger & Acquisitions, Foreign Investments, venture capital and private equity transaction at KPMG and Valpro. She is a CFA Charterholder and also holds BE, MBA degrees and FINRA Series 7 & 63 licenses.