October 16, 2023
Posted by:

CFA Society India

Category:

In Conversation With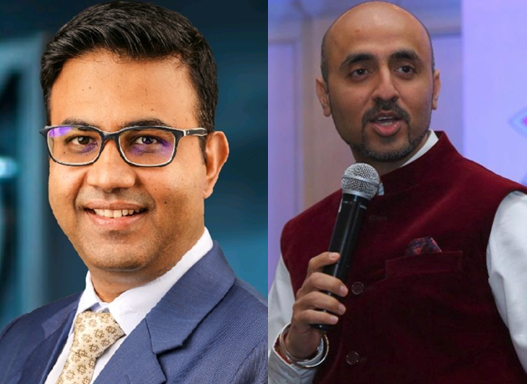 Industry Expert: Satyajit Singh, Fixed Income Strategist, Emirates NBD
Interviewed by: Manish Gvalani, CFA, Member, Public Awareness Committee, CFA Society India
Manish: Could you provide an example from your experience where you've observed a behavioural bias influencing investment decisions, and how was it managed or mitigated?
Satyajit: A clear example of behavioural bias with fixed income investors is they chase yield without considering various risks. During low interest rate periods, they ignore credit risk and during high interest rate periods they ignore reinvestment risk by looking for short term deposits. We managed this dichotomy by analyzing historical data for the last 30 years. We could prove that during high interest periods, long duration fixed income securities outperform short term fixed deposits in any consecutive rolling three year period. This data point convinced several investors and advisors to look at longer duration securities to lock in the higher returns.
Manish: In your experience, how have technology and data analytics been leveraged to better understand and manage behavioural biases in investment management?
Satyajit: Above answer explains the use case
Manish: What role does emotional intelligence play in successful investing, and how can one enhance their emotional intelligence in the context of financial decision-making?
Satyajit: Emotional intelligence affects the behavioural biases and thereby impacting investment decisions. Emotionally intelligent persons understand their biases and work to overcome these during their investment journey. It leads investors to trust their process and avoid churning their portfolios frequently reducing fee leakages.
Manish: Could you describe what a typical day looks like in your current role and whether behavioural finance concepts and insights are integrated into your daily decision-making and responsibilities?
Satyajit: A typical day starts with looking at market performance of the previous night, looking at the price and ratings movements as well as keeping on top of any new developments from our list of recommended securities. Then typically I start working on any fresh ideas and prepare for any client meetings if they are there. I look for behavioural biases during these meetings to address the investor's concerns regarding various portfolio ideas. I have seen that on several occasions when an expert presents data and analysis that contradicts the behavioural biases of the investors, they become more open to discussion.
About Satyajit
Satyajit Singh is fixed income strategist at Emirates NBD. He is an experienced Fixed Income Analyst with a demonstrated history of working in the Investment industry. Skilled in Portfolio Analysis, Derivatives and Credit Analysis. Strong finance professional with a PGDM focused in Finance from Indian Institute of Management, Kozhikode.
About Manish
Manish Gvalani is a CFA charterholder and Masters in Finance from KJ Somaiya. He has worked in Portfolio Advisory roles across many international banks eg. SCB, Citi, and BNP Paribas. Currently he is working with Dubai's biggest bank, Emirates NBD. He is passionate about Snooker, dabbles in bio-hacking and is a voracious reader. His favourite books are "Letters from a Stoic" by Seneca and "Snowball" by Alice Schroeder. He has a weekly newsletter called "Psychology of Investing" wherein he covers topics related to behavioural finance, long term compounding and longevity. Weblink for the same is https://manishgvalani.substack.com He lives with his wife, and parents in Dubai.