July 21, 2023
Posted by:

CFA Society India

Category:

ExPress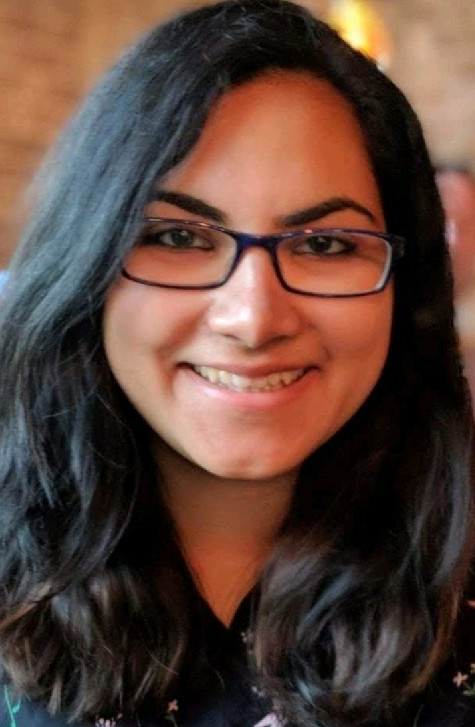 Swetha Rakhecha, CFA
Member, Public Awareness Committee, CFA Society India
I was always interested in economics and thought at the time that it was one of the best ways to understand how the world works. I first heard about the CFA Program during my freshman year at SP Jain School of Global Management. Brinda Gunasingham, my Dean at the time, who was also the President of the CFA Society Sydney then, gave an inspiring speech on her member journey and an overview of the program at an info session. At that time, I was on the path to do a marketing major and had given up on all things trigonometry after a very dismal Maths score in my 12th. When I look back now, that evening was one of the first mental pivots, I was intrigued, so I kept an open mind and spent time that semester researching the program and possible career pathways. Next semester, as I sat in the audience for the Singapore Regional CFA Research Challenge finals, one thing was clear, I would be changing my major to finance. It also helped that I overcame my fear of Maths and had aced the required Math core that semester. As a senior I began preparing for my first Level; I was sure that I wanted to gain the knowledge to understand the broader financial markets in-depth, and the CFA program was a no-brainer for achieving this objective.
A decade later, and I am now a CFA charterholder. I believe that every member has their own journey as to how they studied, what they sacrificed, the self-discipline and the essential support of friends and family that got them to the finish line, mine is similar. The exams are tough, mentally challenging but I will be the first to agree that the reward of passing the exams more than made up for the hours spent studying, reviewing and practising. The only thing that I would like to add here for candidates reading this, is to find your CFA community. I had signed up for the prep courses offered by the CFA Society Sydney while I was a candidate for all the three levels. It was one of the best decisions for two reasons: a) practitioners from the industry led the topic sessions, enabling theory to practical understanding and b)cohort of fellow test takers who helped me to stay on my study plan.
There are many benefits that the Chartered Financial Analyst designation offers, some of which you may already know:
1)recognition
2)career advancement
3)compensation.
In fact, just passing the exams has helped me stand out as a young professional. I got hired into my first role with Deloitte Australia after having passed the Level 2 and got promoted after passing the Level 3 while working on a wealth advice remediation project. I got my current role at a credit-led hedge fund in the middle of the lockdowns on the recognition of the value I would bring even as a candidate having passed all three exams.
There are a few benefits of becoming a CFA charterholder that often go under the radar:
1) career mobility
2) access to a professional community
3) fulfilment
4) continuous learning
5) developing strong work ethics.
I started as a candidate in Australia, and when I moved back to India, found an incredibly active CFA community here in the CFA Society India. I was on a break when the pandemic brought life to a standstill, and the CFASI and the CFA Institute were quite active and organised multiple webinars and conferences all throughout to keep members engaged and motivated. This really helped me to stay up to date and to keep a positive mindset. I still review refresher readings and articles to problem solve at work or talk to fellow members to understand how to approach a thesis black box. While advocating for recognition for more ESG analysis at my current firm, I was able to pursue the CFA Institute's Certificate in ESG Investing last year. It offered me a broader understanding of the ESG factors and practical 'how to'. The CFA program is six decades old but it attracts the attention of millennials and Gen Z alike. It has helped that the Institute has kept the curriculum alive by including new and relevant topics and offerings. The focus on ethics at each level has ingrained in me to create and follow through on ethical practices, which I admit was a concern when I was researching a career in finance as a freshman.
With the easing of lockdowns and commencement of in person events, I have now networked across multiple events in India, spoken with numerous peers and learned from seniors and veterans of the industry, thanks to the year round events conducted by the CFA Society India. I was also a part of the inaugural FEMTOR program as a mentee and will be volunteering for the 2nd edition, this program has been crucial to my journey as a young professional. In fact, I credit my participation in the program, that has led me to share my journey in a candid manner here. As an active member, I decided to pay it forward and have been  volunteering with the Public Awareness Committee of CFA Society India since August 2022. I am learning, even as a volunteer: whether it is supporting the very first CFA Society India podcast team (check out the first episode) or in ideating for more women in finance intitiatives. As I look ahead, I hope to follow in the footsteps of many veteran members and embody the vision and mission of the CFA Institute – To lead the investment profession globally by promoting the highest standards of ethics, education, and professional excellence for the ultimate benefit of society.