July 21, 2023
Posted by:

CFA Society India

Category:

ExPress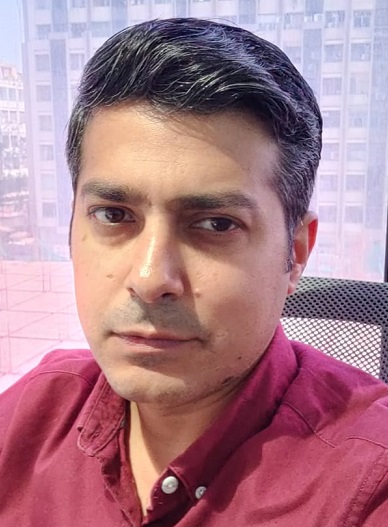 Sumit Duseja, CFA
Co-Founder & CEO of Truemind Investment Adviser Pvt Ltd
Have you watched the movie- 3 Idiots? Do you remember the frenzy around gaining admission into top notch engineering colleges of the country?  In Indian society, engineering is often seen as a prestigious and lucrative career path. My story started on a same note as I landed in IIT-BHU. But just like one of the protagonists of the movie, my passion too lied somewhere else- in the intricate world of finance!
I hail from Delhi and throughout school, I performed decently in my studies. Following the crowd, I opted for non-medical subjects after scoring well in the 10th board exams. It was the natural progression to pursue engineering for my undergraduate studies, and everyone began preparing for the highly competitive IIT-JEE entrance exam. Following the trend, I was fortunate to secure admission to IIT-BHU in 2002
However, I was unsure of my career path post engineering. I disliked coding and had no interest in pursuing a job in my core discipline of chemical engineering. It was during the final years of college, I discovered a passion for finance and investments. For the first time in my life, I had clarity about my career aspirations—I wanted to establish my own investment management company. Armed with four NSE certifications and a glimmer of hope, I embarked on a job search immediately after graduation. I struggled to find a job in Mumbai but eventually joined a mutual fund distribution company in Delhi.
To strengthen my understanding of various investment concepts, products, and portfolio management, I decided to transition to a research and analysis profile and pursue professional qualifications. During my search for the right qualification, I discovered the CFA curriculum, and I instantly knew it was tailor-made for me. Not only would it provide extensive knowledge, but it would also serve as an impressive professional credential.
In 2007, I signed up for the CFA Level 1 exam. Clearing Level 1 opened doors for me, and I secured a job as a mutual fund research analyst at one of the largest mutual fund distributors in India. I worked there for three years while successfully clearing all three levels of the CFA exams. Clearing Level 3 boosted my confidence and propelled my career forward. In 2010, I moved to Mumbai to work as an equity research analyst on a fundamental institutional research desk. My responsibilities included preparing equity research reports on companies in various sectors and sharing them with fund managers. I effectively applied the knowledge gained from the CFA program course in my job roles.
Later I joined the wealth management arm of a private bank in Delhi. Dissatisfied with the industry's focus on commissions, I co-founded Truemind Capital as a registered investment advisor, eliminating conflicts of interest. Truemind Capital's approach was influenced by my CFA program learnings. We aimed to provide unbiased advice and manage investments responsibly. Starting with a small portfolio, we grew to assist over 1,000 families and manage more than INR 200 crores in assets under advisory. Our goal is to reshape the wealth management industry in the right direction.
As a dedicated finance professional, I also put a lot of focus on staying connected with like-minded finance professionals and continuous learning. It is for this reason that every year I choose to renew my membership with CFA Society India. Allow me to share with you an incredible journey as a #ProudMember and active contributor at CFA Society India. Being a part of this esteemed society has been nothing short of a gratifying experience. From contributing to the editorial team with captivating blog content to crafting engaging session summaries for newsletters, every moment has been enriching.
One of the things I cherish the most is attending conferences and speaker events over the weekends. It's not just about gaining insights from industry experts but also about forging meaningful connections with like-minded individuals. These weekends have become a delightful blend of professional growth and personal fulfillment.
The camaraderie and spirit of collaboration at CFA Society India truly came alive during the challenging times of the pandemic. The society embarked on an inspiring Webinar Marathon that spanned 120 sessions in just 3 months! It was a testament to the society's dedication to continuous learning and knowledge sharing.
What sets this community apart is its vibrant and dynamic nature. We know how to work hard and play even harder! From bonding over a game of cricket to friendly competitions, the fun never stops at CFA Society India. The memories of organizing and playing in the cricket matches will last forever.
Given all these exceptional experiences and benefits, there's absolutely no second thought about renewing my membership. So, let's take a step towards a more fulfilling and rewarding professional journey by renewing our CFA Society India membership. Together, we'll embrace growth, seize opportunities, and create memories that will last a lifetime.