13th India Investment Conference | Mumbai
January 21, 2023
9.00 am - 6.30 pm

The Great Global Reset
In an increasingly dystopic world, India is among a handful of countries that have got their macroeconomic policies right.
High inflation and growth have besieged most advanced economies. Russian aggression has made a difficult problem worse. European policymakers have no option but to reconsider their energy, military, and economic security.
India is reaping the benefits of structural changes that started in 2014. The thrust on digitalization, financialisation & tax compliance is yielding the right results. The focus on capex & infrastructure promises to catalyse employment is widening India's already robust consumption basket.
India's coordinated approach towards energy security, as well as a more robust macroeconomic stability coupled with a world increasingly looking for an alternate and reduce dependence on China, might make this an India decade, if not an India generation.
Though not a given, it's an advantage to India. It's time to shine now.
The India Investment Conference – 2023, like every year, will bring globally renowned experts to discuss these ideas and pose questions. A diverse set of delegates – investment managers, asset owners, private bankers, wealth managers, regulators & policy makers – are expected to deliberate on these themes. We invite you to mark your  calendars and register!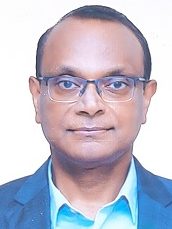 Ananth Narayan Gopalakrishnan
Ananth Narayan Gopalakrishnan is a Whole Time Member of Securities and Exchange Board of India (SEBI) looking after Market Intermediaries Regulation and Supervision Department (MIRSD), Alternative Investment Fund and Foreign Portfolio Investors Department (AFD), Integrated Surveillance Department (ISD), Department of Economic & Policy Analysis (DEPA), and Information Technology Department (ITD). He is also at present a Member of the Board of Governors of National Institute of Securities Market (NISM). Prior to the current assignment, Mr Ananth Narayan held the position of Associate Professor, S.P. Jain Institute of Management & Research, Mumbai. Prior to that, he had more than two and half decades of experience in banking and financial markets and has held various senior positions.Mr. Ananth Narayan has also served as a Director on the Boards of various organisations. He has also been a Member of various advisory committees constituted by SEBI and RBI. He holds a Post-graduate Diploma in Management from Indian Institute of Management, Lucknow and a Bachelor of Technology (Electrical Engineering) from Indian Institute of Technology, Bombay.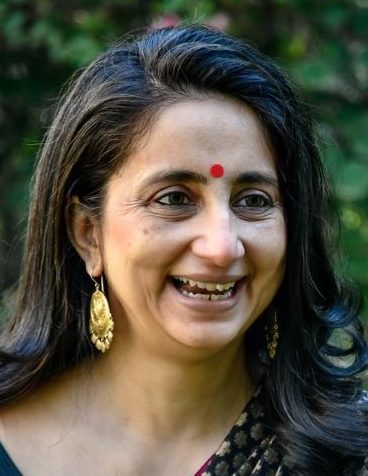 Manisha Girotra
Manisha Girotra is Chief Executive Officer of Moelis & Company in India. She was previously Chairperson and Country Head for UBS in India, with a career spanning 30 years with UBS in Hong Kong, Mumbai, Delhi and London and with Moelis in India. She was the youngest CEO of a global investment bank in India at the age of 32. At UBS, Manisha oversaw the multiple businesses of the firm in India, including investment banking, equities trading, a propriety equity/equity linked investment book of US$ 1bn, wealth management and a US$ 1bn onshore lending book. Manisha has advised over US$ 500 Bn of mergers and acquisitions and equity and debt fundraisings through her career. Some of the landmark transactions include Vodafone US$ 12 Bn acquisition of Hutch's telecom business, Bharti Airtel's US$ 10 Bn acquisition of Zain Africa, US$ 65 Bn merger of HDFC-HDFC Bank, Birla Group's US$ 6 Bn acquisition of Novelis. Manisha is on the Global Board of Naspers and Prosus, a US$ 200 Bn market cap technology investor. She is also on the Boards of Ashok Leyland and Mindspace Business Parks REIT.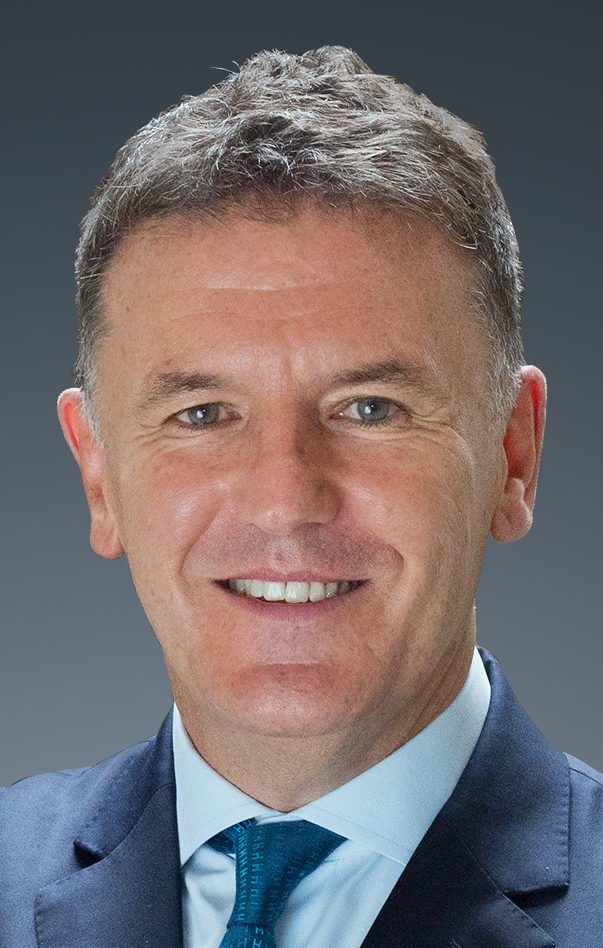 Nick Pollard
Nick Pollard joined CFA Institute in 2016 as managing director for Asia Pacific. Based in the Hong Kong SAR office, he also oversees operations in Beijing, China and Mumbai, India. Nick is responsible for working with all CFA Institute stakeholders, increasing the number of candidates entering and moving through the organization's credentialing programs, and working with institutional partners (employers, universities and regulators) throughout the region. He is actively engaged with 21 CFA Societies in the region, representing over 42,000 charterholders. Nick is a seasoned wealth management and banking executive and skilled at growing businesses in Europe and Asia. He brings a unique combination of strategic leadership skills as well as learning and professional development expertise. Prior to joining CFA Institute, Nick was CEO of The Royal Bank of Scotland's Coutts Asia division and, most recently, he was the Head of International Learning and Professional Development for Coutts International. Nick began his career with NatWest Group, subsequently part of the RBS Group, where he gained experience in marketing and talent development. Nick earned his B.A from University College, London and is a Member of the Private Wealth Management Association. He has lived and worked in the APAC region since 2009 and resides in Hong Kong.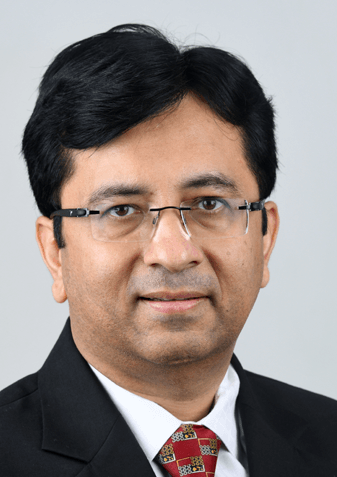 Rajeev Thakkar, CFA
Rajeev Thakkar has over two decades of experience in various segments of the Capital Markets such as investment banking, corporate finance, securities broking and fund management, he is currently the Chief Investment Officer and Director at PPFAS Mutual Fund, a fund managing more than $ 3 billion of assets. He has been an investment manager since 2003. He is a strong believer in the school of "value-investing" and is heavily influenced by Warren Buffett and Charlie Munger's approach. He is a qualified Chartered Accountant, Cost Accountant and a CFA Charterholder.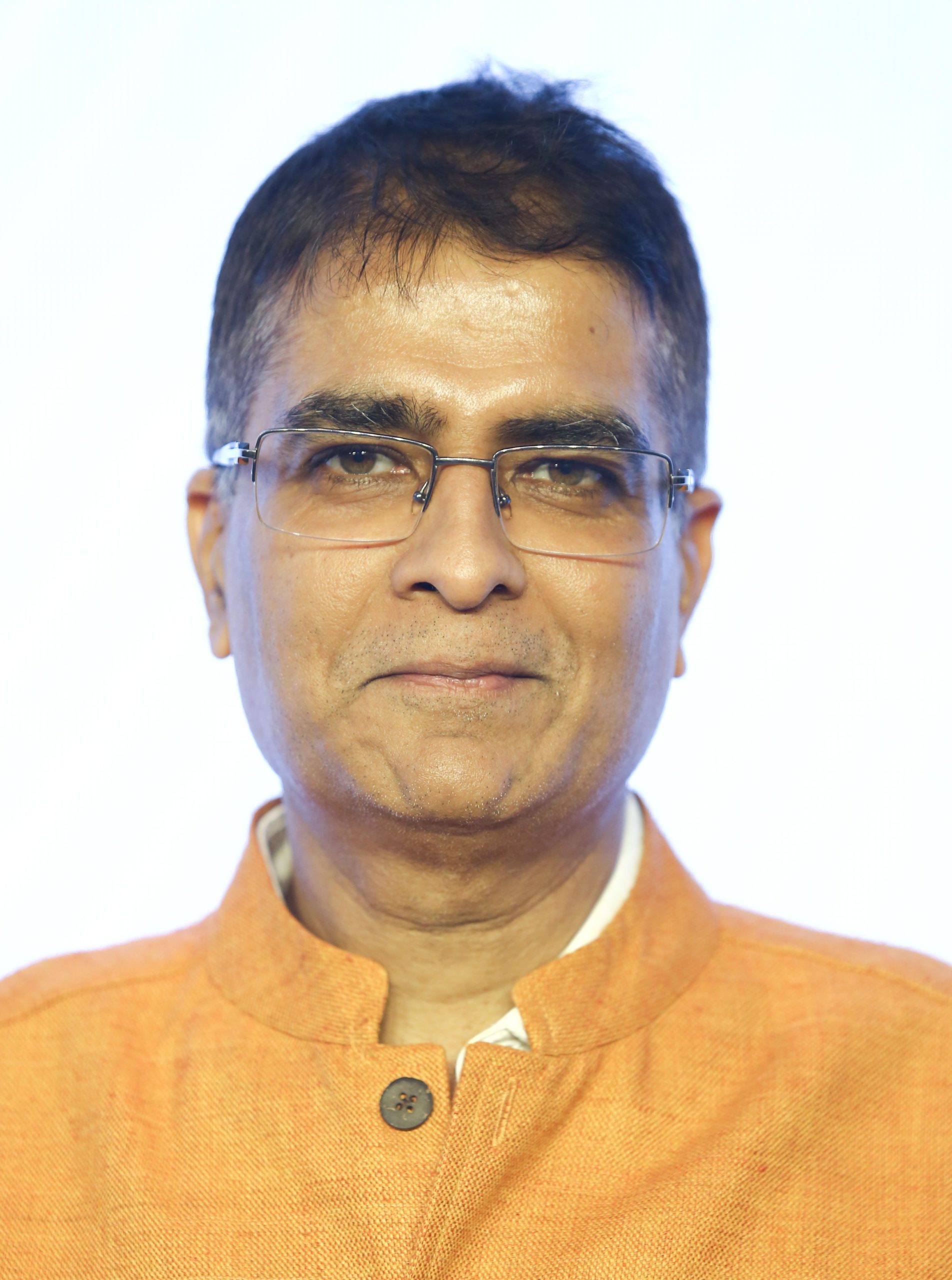 Rajendra Kalur, CFA
Rajendra is an Independent Consultant-cum-Financial educator and has over 25 years of experience in the financial services domain comprising asset management, investment banking, wealth management and insurance. Rajendra has worked across the value chain and has expertise in nurturing nascent businesses and transforming business models. His last full time assignment was as co-founder of a boutique wealth management firm which he led as a Director & CEO. Rajendra is MBA from Cranfield School of Management, UK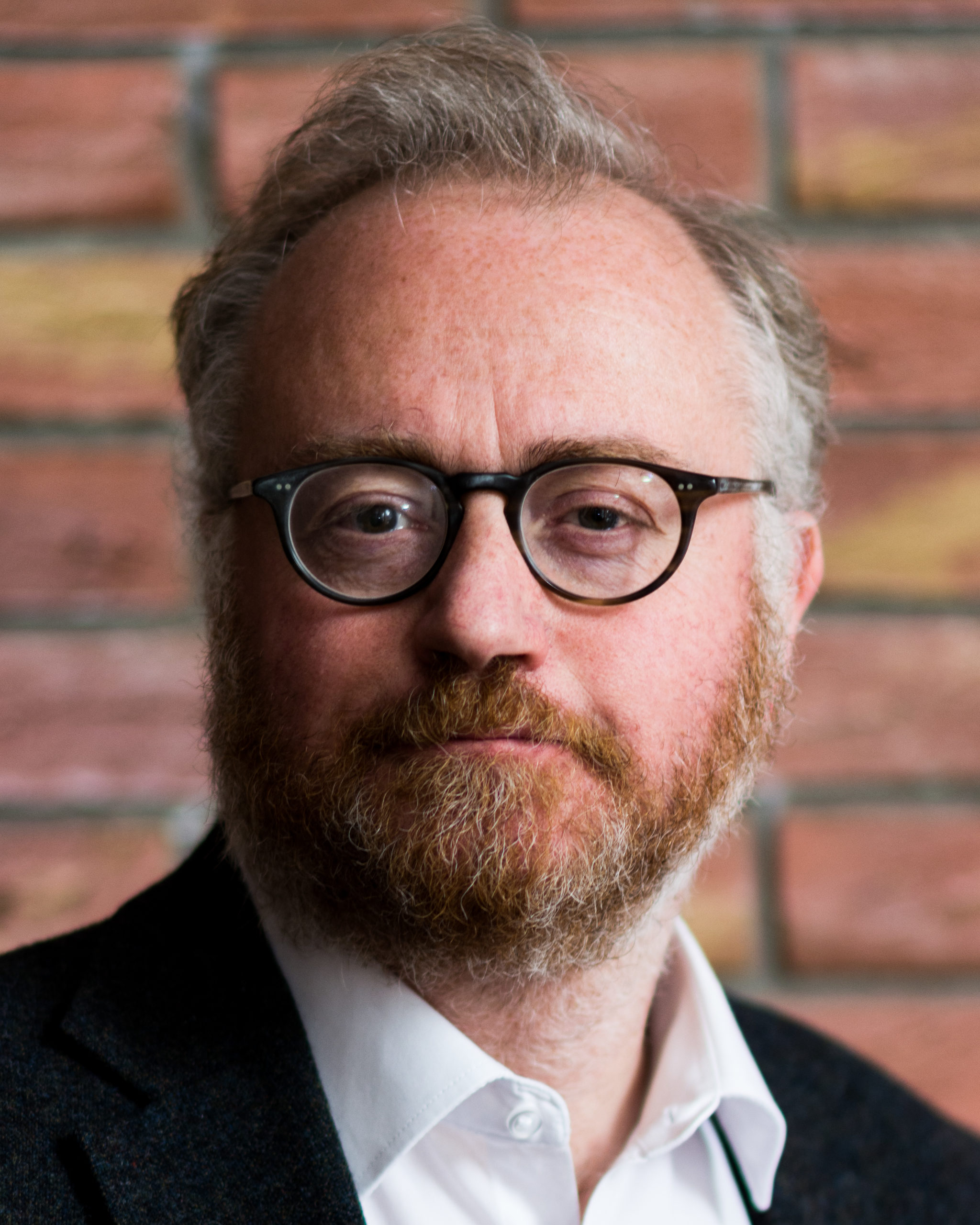 Russell Napier
Professor Russell Napier is author of The Solid Ground investment report for institutional investors and co-founder of the investment research portal ERIC- a business he now co-owns with D.C. Thomson. Russell has worked in the investment business for over 30 years and has been advising global institutional investors on asset allocation since 1995. Russell is author of the book Anatomy of The Bear: Lessons From Wall Street's Four Great Bottoms ('a cult classic' according to the FT) and is founder and course director of The Practical History of Financial Markets at The Edinburgh Business School. Russell is Chairman of Mid Wynd International Investment Trust a GBP500m market cap. closed end investment vehicle listed on the London Stock Exchange. He is a member of the investment advisory committees of three fund management companies, Cerno Capital, Kennox Asset Management and Bay Capital. In 2014 Russell founded the charitable venture The Library of Mistakes a business and financial history library in Edinburgh that now has branches in India and Switzerland. Russell has degrees in law from Queen's University Belfast and Magdalene College Cambridge. He is a Fellow of The CFA Society of the UK and is an Honorary Professor at The University of Stirling and a Visiting Professor at Heriot-Watt University. He is a contributing columnist for The Toronto Star newspaper. His second book – The Asian Financial Crisis 1995-1998: Birth of the Age of Debt- was published in July 2021.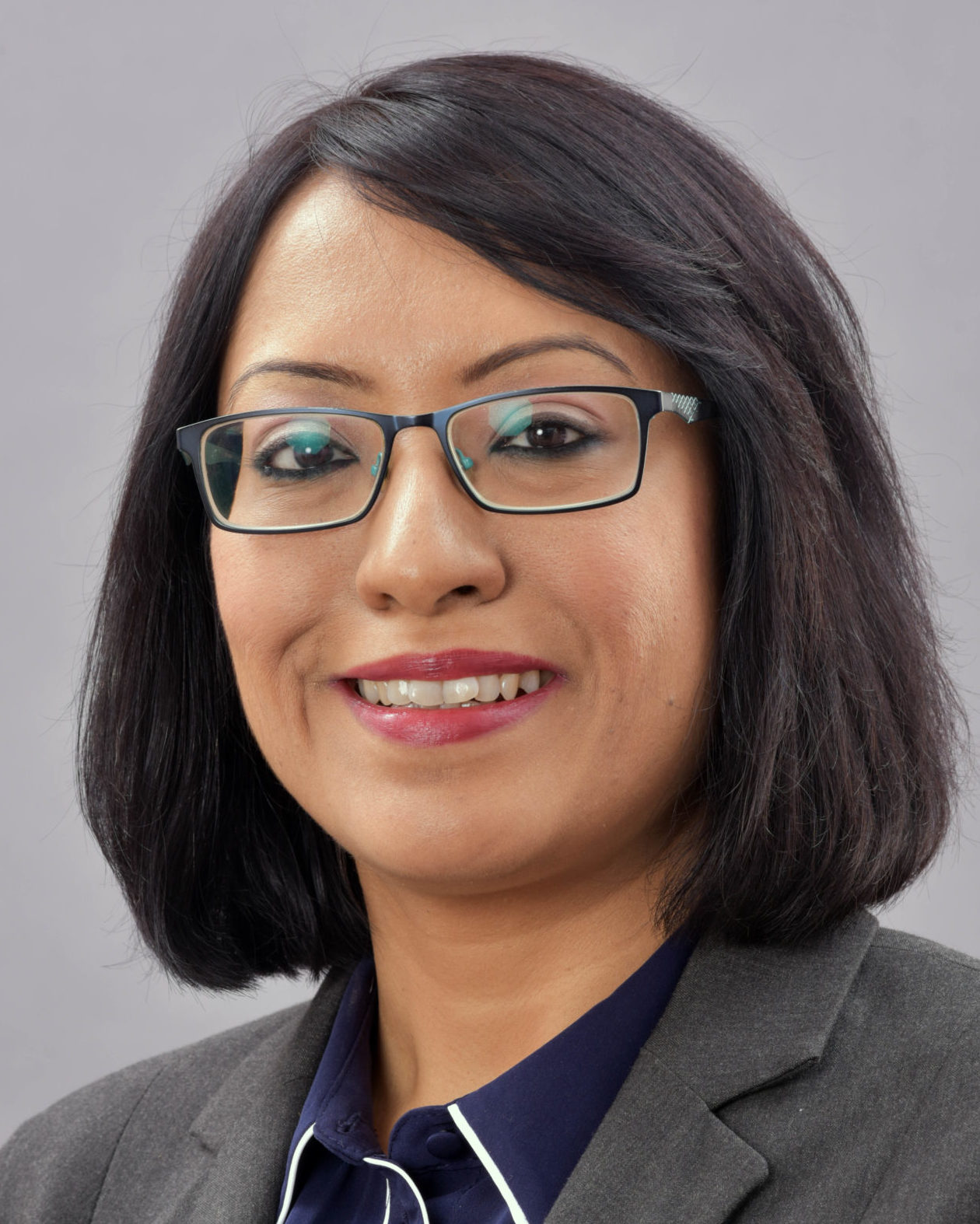 Shibani Sircar Kurian
Shibani is Equity Fund manager and Head-Equity Research at Kotak Mahindra Asset Management Company. She manages the Kotak Focused Equity Fund, Kotak EQ Contra Fund and KIGF-7. As Head – Equity research, her primary responsibility is to identify macro and sector trends, which provide a top down thematic overlay to the bottom up approach to stock picking. Apart from her responsibilities as Head of Equity Research, she actively tracks banking and financial services. Shibani has over 20 years of experience in the Indian equity markets, of which more than twelve years have been with Kotak Asset Management Co. Ltd. She previously worked with UTI Mutual Fund as an Economist and Research Analyst. She has also worked with Dawnay Day AV Financial Services as a Senior Economist and Research Analyst. Shibani holds a Bachelor of Science degree in Economics (Hons) from St. Xavier's College, Kolkata and has a PGDM (Specialisation in Finance) from T.A. Pai Management Institute, Manipal.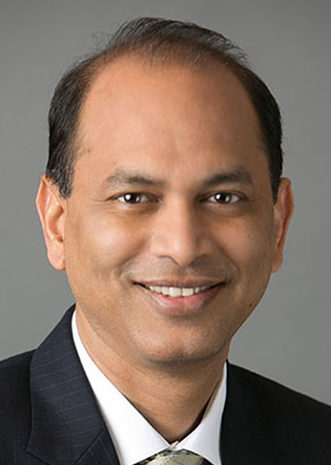 Sunil Singhania, CFA
Sunil Singhania Profile
Sunil Singhania, CFA, is the Founder of Abakkus Asset Management, LLP, an India-focused Asset Management Company he established in 2018. Prior to this, in his role as Global Head – Equities at Reliance Capital Ltd., he oversaw equity assets and provided strategic inputs across Reliance Capital Group of companies including asset management, insurance, AIF and offshore assets. And as CIO – Equities, Singhania led Reliance Mutual Fund equity schemes to be rated amongst the best. Reliance Growth Fund grew over 100 times in less than 22 years under Singhania's leadership. Furthermore, he led Reliance Nippon Life Asset Management Ltd.'s international efforts and was instrumental in launching India funds in Japan, South Korea, and the UK, besides managing mandates from institutional investors based in the US, Singapore, and other countries. Singhania was the Promoter of The Association of NSE Members of India; a body of stockbrokers. He is also the first individual from India to be elected as a member of the CFA Institute Board of Governors and currently serves as the Chair of the Investment Committee and as a member of the Nominating Committee. He also sat on CFA Institute's Standards of Practice Council for six years and was the Founder of the Indian Association of Investment Professionals (now CFA Society India) and served as its President for eight years. Singhania graduated in commerce from the Bombay University and completed his Chartered Accountancy from the ICAI, Delhi with an all India rank. He has also earned the right to use the Chartered Financial Analyst designation, conferred by CFA Institute. Having travelled extensively across the world, Singhania has also attended many global investment conferences and seminars.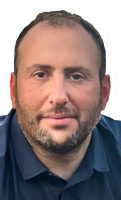 Vitaliy Katsenelson, CFA
Vitaliy Katsenelson was born in Murmansk, USSR, and immigrated to the United States with his family in 1991. After joining Denver-based value investment firm IMA in 1997, Vitaliy became Chief Investment Officer in 2007 and CEO in 2012. Vitaliy has written two books on investing and is an award-winning writer. Known for his uncommon common sense, Forbes Magazine called him "The New Benjamin Graham." He's written for publications including Financial Times, Barron's, Institutional Investor, and Foreign Policy. His articles are also published on his website, Contrarian Edge, and in audio format on his Intellectual Investor Podcast. Vitaliy lives in Denver with his wife and three kids, where he loves to read, listen to classical music, play chess, and write about life, investing, and music. Soul in the Game is his third book and first non-investing book.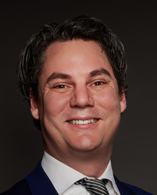 Wouter Sturkenboom, CFA
Wouter Sturkenboom, CFA, CAIA, is chief investment strategist for EMEA and APAC at Northern Trust. He is a member of the Tactical Asset Allocation Committee, the Interest Rate Strategy Committee and the Investment Policy Committee. As chief investment strategist for EMEA and APAC, Wouter is responsible for formulating the regional asset allocation views, putting those views in a global context and communicating the firm's opinions to our clients. Wouter most recently spent six years at Russell Investments as a senior investment strategist first based in London and then in New York. In that capacity, he was directly responsible for the house view on EMEA including economic and market analysis and worked closely with the multi-asset teams to help them with their asset allocation decisions. Prior to this, he spent six years in Amsterdam where he was a senior investment strategist at Kempen Capital Management. Wouter is a CFA® charterholder and is a certified Chartered Alternative Investment Analyst. He holds a master's degree in international affairs from the George Washington University and a master's degree in international economics from Maastricht University.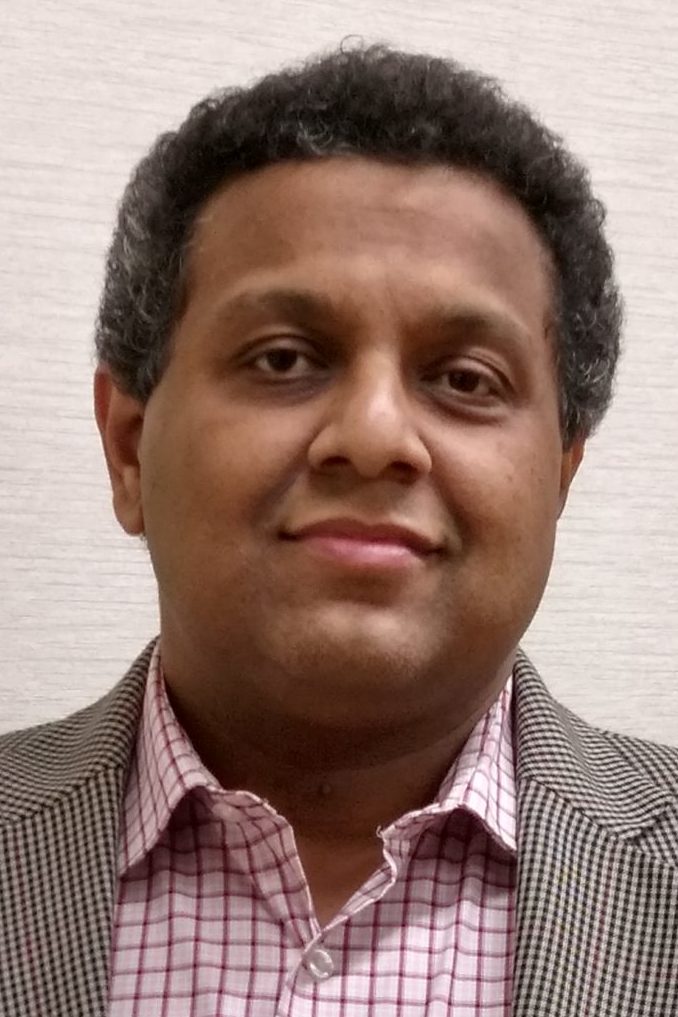 Somnath Mukherjee, CFA
Somnath runs the Investment Strategy, Product, Advisory & International Wealth Management business for ASK Private Wealth. He has over 20 years of experience in Wealth Management, Private Banking & Global Markets with ASK Private Wealth and Standard Chartered Bank, across India and Singapore. He holds a MBA degree from IIM-Calcutta & a Bachelor's degree from University of Delhi. He also holds the CFA & FRM charters from CFA Institute and Global Association of Risk Professionals respectively.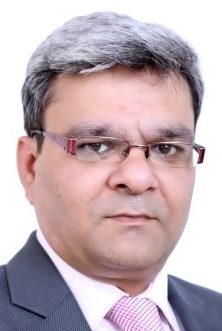 Kishor Bagri, CFA
Kishor has experience of more than 22 years across multiple industries and functions including 15 years in capital markets. He has worked across the investment chain including research, portfolio management and investment sales. He was with Edelweiss Securities where he headed the Corporate Access function. He previously worked with ING Investment Management as Senior Vice President & Portfolio Manager, managing INR 2,000 crore of AUM including INR 400 crore of offshore assets. During his 8 year stint at ING, he worked across investment styles such as fundamental, quantitative etc. He also managed funds and multi-manager portfolios which were later subsumed in the quantitative strategies – the focus area of the business. His capital market stint began with Dimensional Securities Pvt. Ltd. where he was a Research Analyst, involved in bottom-up equity research across sectors, investment strategy, opportunistic and event-based trading ideas etc. Kishor has also worked in various roles and functions including sales, business development in financial services, FMCG and the Telecom industry. He is a CFA charterholder and has completed his MBA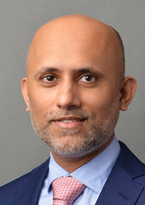 Shamit Chokshi, CFA
Shamit joined the AMC in February 2016, oversees ~USD 2.6 billion of assets advised across various funds and institutional mandates of global clients, leads manager selection for global strategies for local investors Over 14 years of experience manager selection, investments, research advisory, products, asset raising, institutional client services and global strategic partnerships.Set up and managed several India equity and FI funds across Asia (incl Japan) and Europe, selected global managers, raised assets and crafted AM partnerships with large financial groups. Previously worked at Reliance-Nippon Life Asset Management in Mumbai and Nippon Life Insurance / Nissay in Tokyo, leading the AM Joint Venture, and strategic partnerships across Asia and Europe; earlier gained equity research and fund advisory experience with firms in New York, Boston and Mumbai. MBA - Boston College (USA), Masters and Bachelor of Commerce degrees from University of Mumbai (India), CFA Charter holder (Member CFA India Society and the local Research & Advocacy sub committee), pursuing advocacy efforts in ESG, fund regulations and foreign investments in India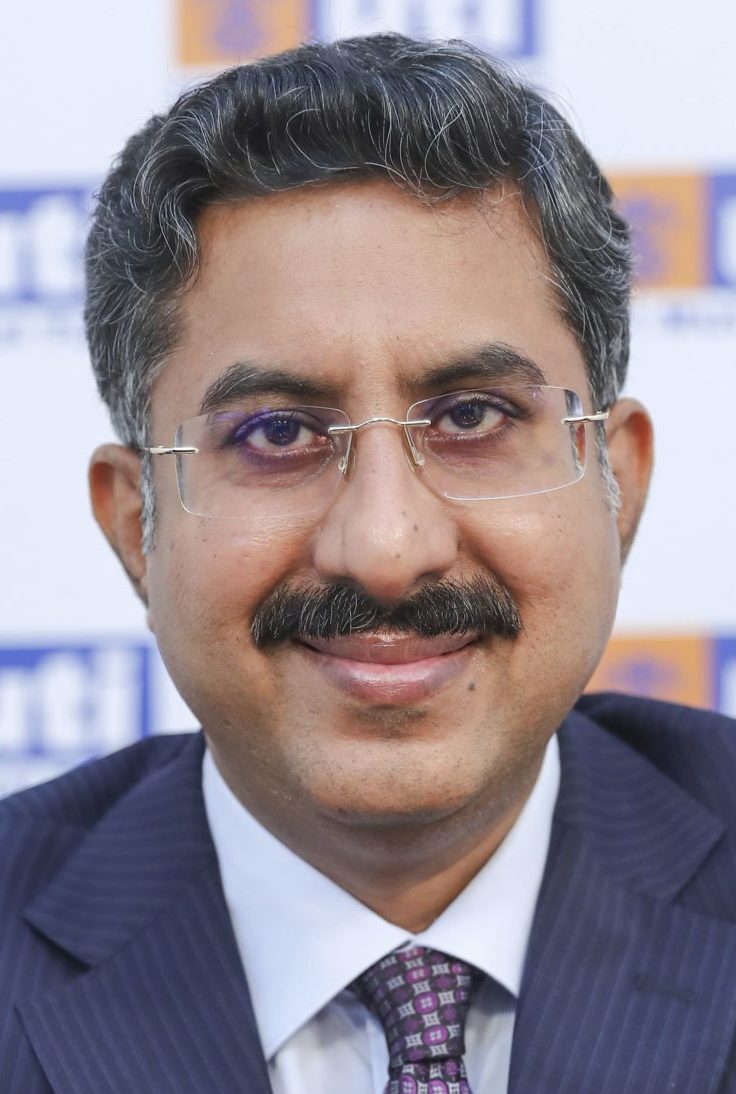 Ajay Tyagi
Mr. Ajay Tyagi is Head of Equities at UTI Asset Management. He is a CFA Charter holder from The CFA Institute, USA and also holds a master's degree in finance from Delhi University. Ajay joined UTI in the year 2000 and has successfully carried out various roles and responsibilities across equity research, offshore funds as well as domestic onshore funds. He has won many awards and accolades for his performance both domestically and globally. Ajay presently manages our flagship equity scheme in India and is also the Investment Advisor to UTI International's range of India dedicated offshore funds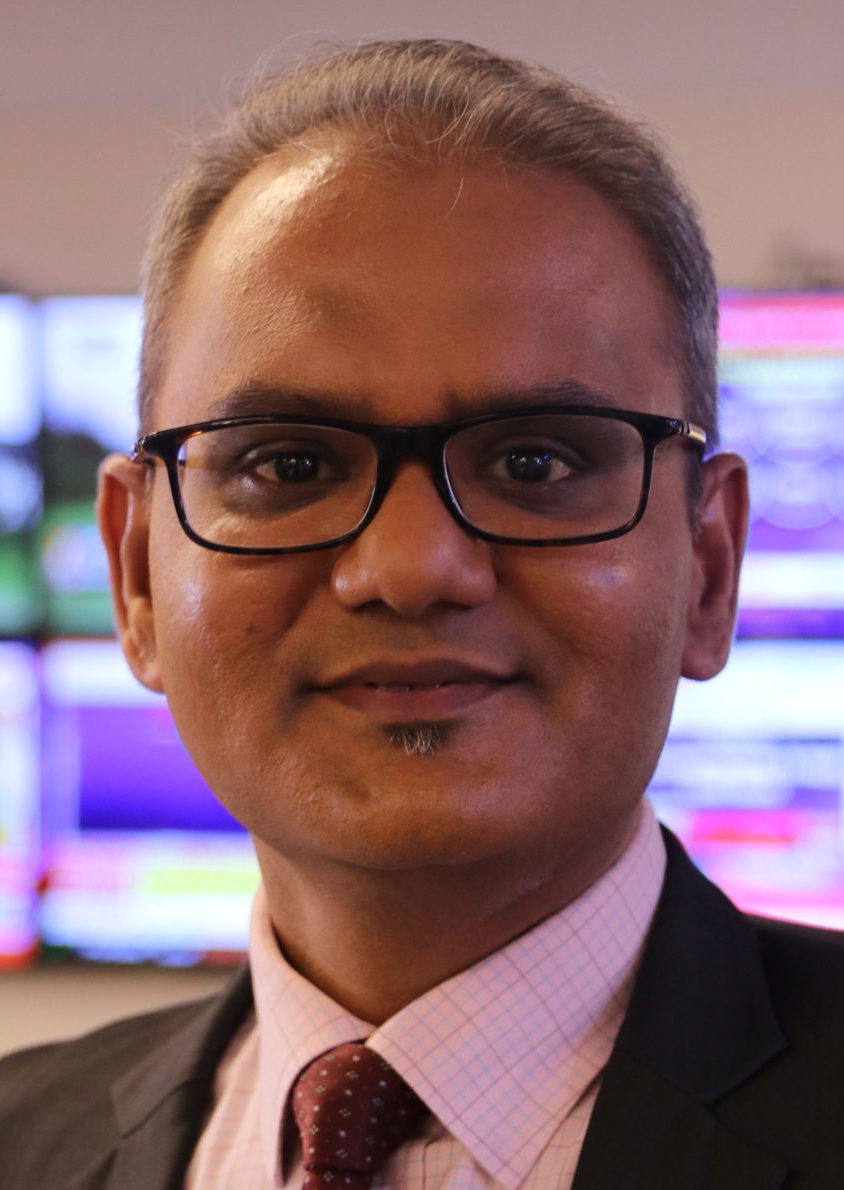 Nimesh Shah
Nimesh Shah has been a journalist for over 2 decades. Worked with Print Media including Business Standard in the past. He has been with CNBC TV18 since Sept 2015 as an Associate Executive Editor – CNBC TV18. He has been covering Indian Equities for nearly 20 years, worked on flagship shows including – Wizards of Dalal Street hosted by Market Veteran – Mr. Ramesh Damani & 2 Signature segments currently on CNBC Tv18 – Standout Brokerage and D Street Chatter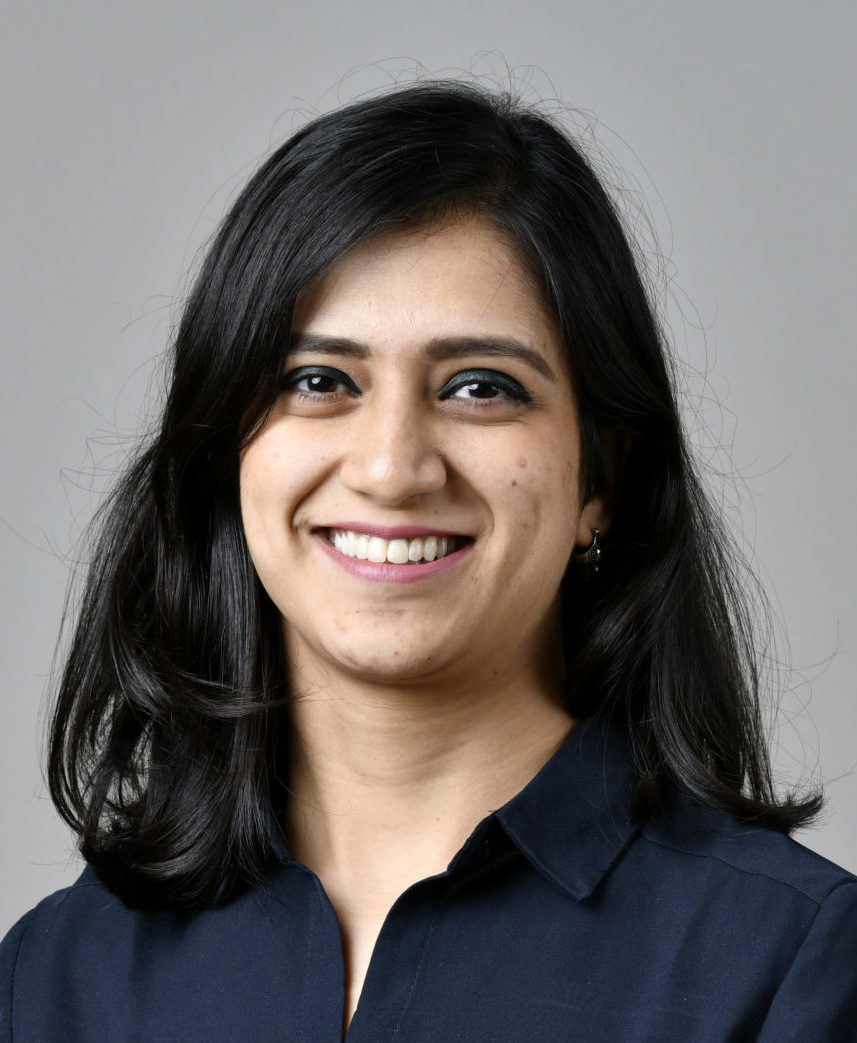 Ritika Mankar, CFA
Ritika works as a Strategist with BCA Research– a leading provider of global investment research headquartered in Canada. At BCA Research, Ritika works as part of the highly rated Global Investment Strategy (GIS). Ritika is a sell-side veteran and prior to joining BCA, Ritika was a Director at Ambit Capital. She led Ambit's Macroeconomics team for over a decade and the franchise she managed was ranked amongst the top 3 franchises in India. Ritika has also served as a Director on the Board of CFA Society India as the board's first woman director.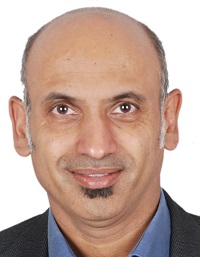 Shreenivas Kunte, CFA, CIPM
Shreenivas Kunte, CFA, CIPM, leads the content and automation aspects at HDFC AMC. He codes in Python and has an avid interest in promoting AI and Machine Learning use in investment decision-making. Prior to joining HDFC AMC, Shreenivas was Director of Professional Learning and Advocacy at CFA Institute. Before that Shreenivas worked as the country trading strategist for Citi in Japan. Shreenivas has worked for over two decades in the investment industry. He has worked closely with key stakeholders, both in Japan and in India's topmost institutions, including regulatory bodies. Shreenivas is a computer engineer. He is an external research scholar at IIT Bombay
IIC13-Agenda-WEB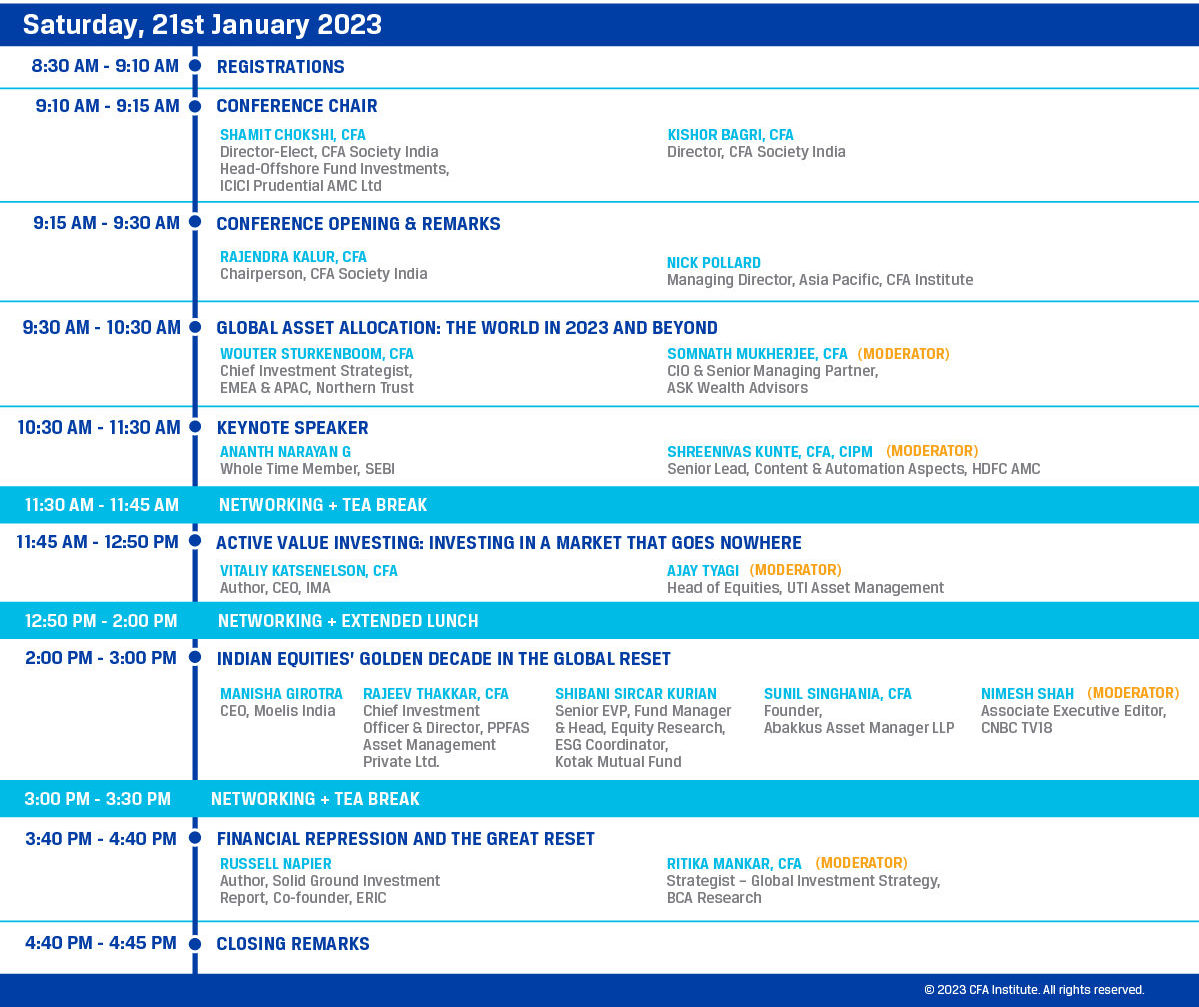 Taj Lands End
Band Stand, BJ Road, Mount Mary, Bandra West, Mumbai, Maharashtra 400050
| | | |
| --- | --- | --- |
| Category | Regular Fee | Early bird on 31 December 2022 |
| CFA Institute Members and CFA Society India Members | INR 2000 | INR 1500 |
| Passed Level III of CFA Program & CFA Registered Program Candidates | INR 3000 | INR 2250 |
| Non Members | INR 6000 | INR 4500 |
| Delegate Passes | 10 minimum and no early bird discount | INR 4000 | |
| Delegate Passes | 25 minimum and no early bird discount | INR 3250 | |
Cancellation Policy: No refunds will be issued for any cancellations received within 48 hours of program starts. Substitutions from the same company are accepted with fee adjustment, if appropriate. Sharing of registrations is not permitted.
5 PL

CFA Institute members can claim PL credit by providing their CFA Institute ID number when registering.

Global Passport Accredited Programme Allows members of participating CFA societies to attend each other's society events at the local member
2023-1-21 09:00
2023-1-21 18:30
Asia/Kolkata
13th India Investment Conference | Mumbai
The Great Global Reset In an increasingly dystopic world, India is among a handful of countries that have got their macroeconomic policies right. High inflation and growth have besieged most advanced economies. Russian aggression has made a difficult problem worse. European policymakers have no option but to reconsider their energy, military, and economic security. India
Taj Lands End
Save Event to Calendar