2nd Global Commodity and Currency Confluence 2023 | Indore
July 8, 2023
9.00 AM - 2.30 PM

For more than seven decades now, the world has come to accept the US Dollar as its reserve currency. Of late though, we are witnessing a rising clamour against this USD eminence, especially from the emerging markets as they reassess their economic stability amidst an increasingly uncertain world post the onset of war in Europe.
Is the mighty dollar, forming almost 60% of the world's total reserves, really doomed? What could be the consequences of such a change, what alternatives can the world present, and more importantly, are the emerging markets, including India, equipped to handle this potentially chaotic Dedollarization of the global economy?
Another major, much more persuasive theme that has been commanding the time and attention of World leaders over the years is the shift to renewable sources of Energy. With India already having declared the target of net zero carbon nation in less than 50 years, how are we poised to ride this consistently expanding wave. With the leadership having completely committed to the cause, India holds enormous promise. The Investments opportunities that this area will produce in the years to come can be significant.
The final theme that we are going to explore is the Precious Metals. How the multiple avenues available for investors in India (Physical, Digital etc.) stack up, and how does one determine the best way to take exposure to these assets? The recent dynamics of imports and exports of precious metals by India is perhaps another consideration market participants need to keep in mind.
Commodities and currency conference 2023 will bring together some of the sharpest minds in their fields to discuss these questions and more. Please register and be a part of this exciting exchange of ideas. See you there!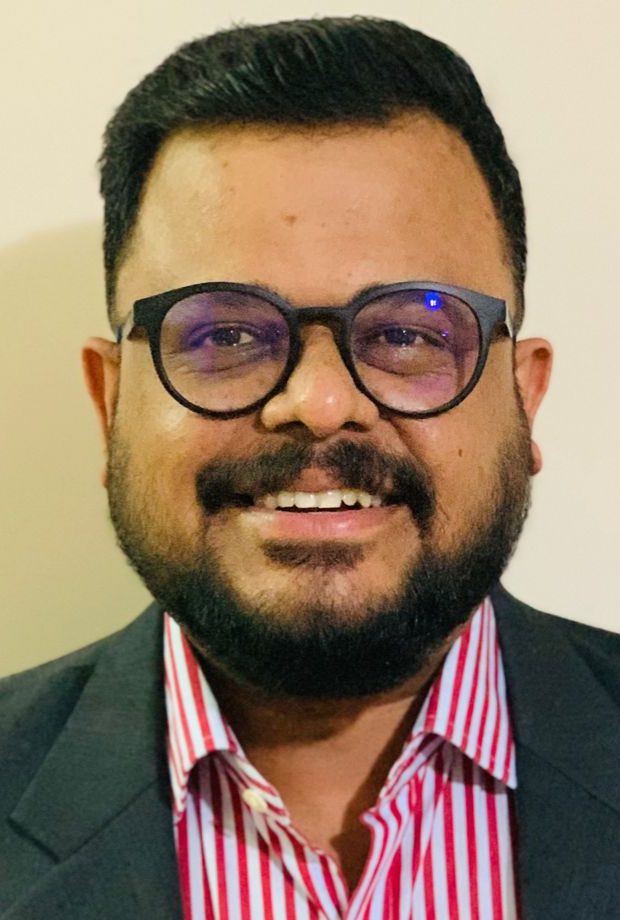 Dileep Narayanan
Dileep Narayanan, the Head of Bullion and Treasury at Malabar Group, is a results-oriented professional with a distinguished career in leadership positions at esteemed organizations. With a strong business acumen and the ability to devise and implement strategies, he recently held the role of Associate Director of Sales in the Bullion Division at The Bank of Nova Scotia, achieving impressive profitability. Beyond his defined responsibilities, Narayanan excels in managing end-to-end bullion operations and expanding the client base citywide. His incisive thinking and innovative strategies have not only enhanced the client portfolio but also educated customers about a wide range of products. His inquisitive and exploratory mindset amplifies the potential for innovation in strategic and tactical planning, ROI accountability, P&L management, transformational change, and sales operations across various industries. Known for his insight, ingenuity, and unwavering commitment to achieving objectives, Narayanan possesses a unique blend of skills, academic excellence, and exceptional personal attributes. His strong management capabilities contribute significantly to the attainment of annual and long-term organizational goals. Through interactive and motivational leadership, he guides cross-functional teams to deliver outstanding effort and unwavering loyalty. As a highly driven professional with a passion for making a difference, Narayanan approaches challenges with an entrepreneurial spirit and a willingness to go above and beyond to succeed.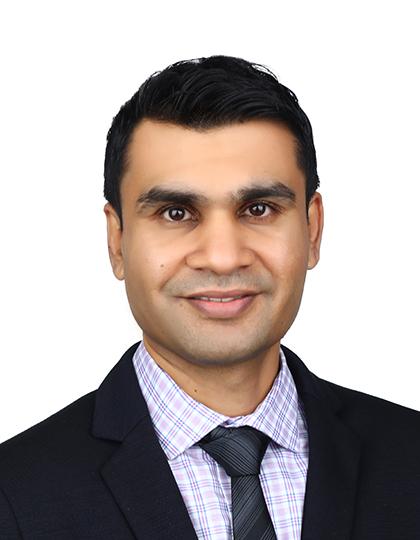 Divik Maheshwari
Divik is currently the Head of FX Advisory-Asia Pacific at Deutsche Bank International Private Bank. Divik was previously Portfolio Manager trading FX at Millenium Capital and ExodusPoint Capital. Prior to that, he was with Credit Suisse and Deutsche Bank in Global Markets division. He has two decades of experience in FX, Rates, Credit and Structured Products covering variety of clients including Private Banks, Asset Managers, UHNW Family office, Corporate and Institutional clients. He has also co-authored the book titled "Financial Derivatives - The Currency and Rates factor" , published by Pearsons which is widely used as a textbook in various post graduate courses. He can be contacted at divikm@gmail.com"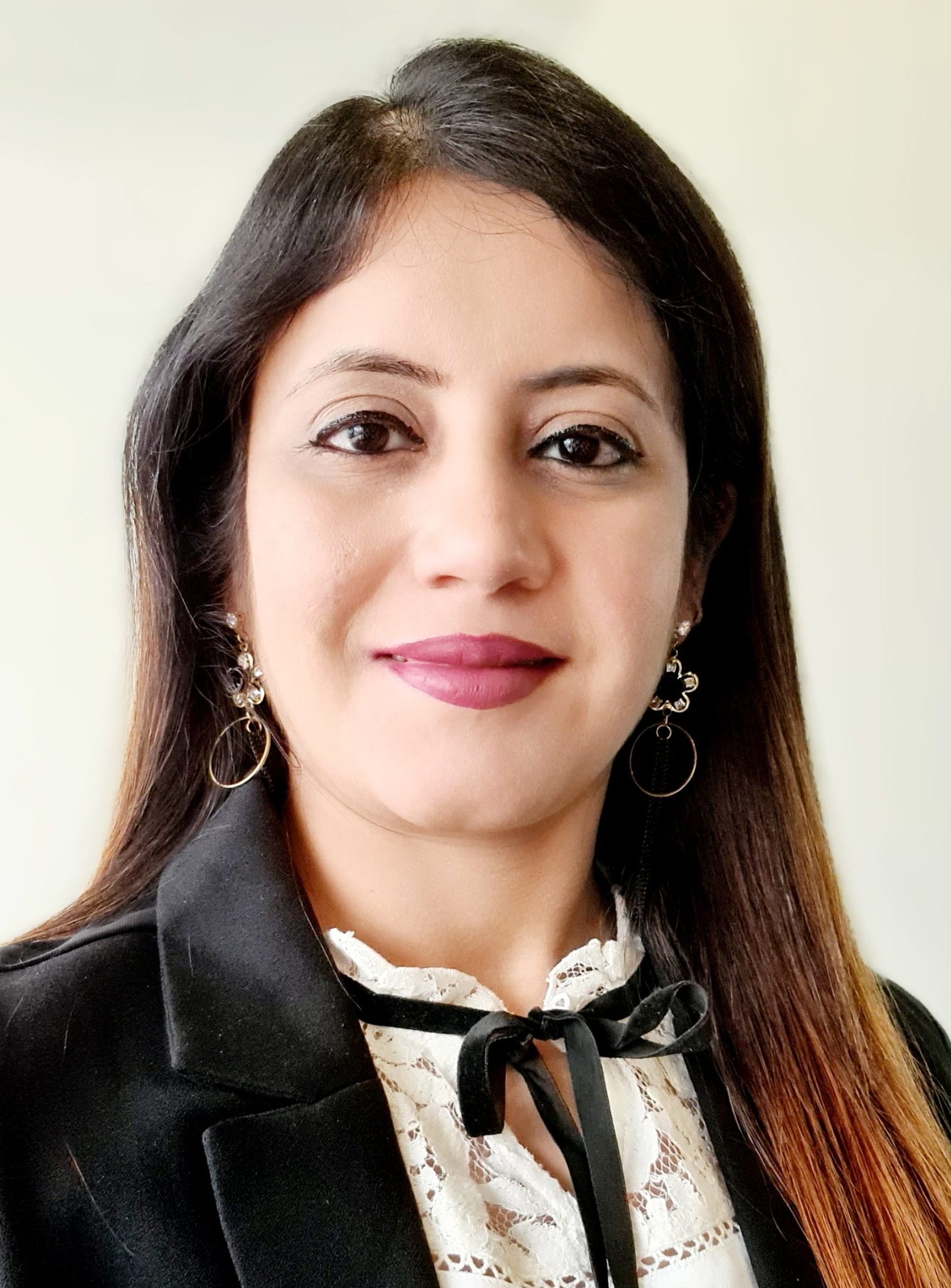 Dr. Renisha Chainani
Renisha Chainani has rich research experience of over 17 years and expertise in Fundamental, Technical, Sentimental, and Intermarket Analysis in Bullion, Commodities, and FOREX. Before joining Augmont, she was associated with IIMA-IGPC and was heading the Commodities research desk at India's top broking companies like Edelweiss Securities, Globe Capital, and Monarch Networth Capital Ltd. She completed her doctorate on the topic "Determinants of Gold prices under different scenarios" in August-2022 from Gujarat University. Dr Renisha has published various research papers in renowned international journals and her articles in renowned business magazines & websites. She has been a prominent guest speaker on business news TV channels like CNBC TV 18, CNBC Awaaz, Zee Business, ET Now, etc for the last 10 years to share her views on Bullion and Commodities Markets.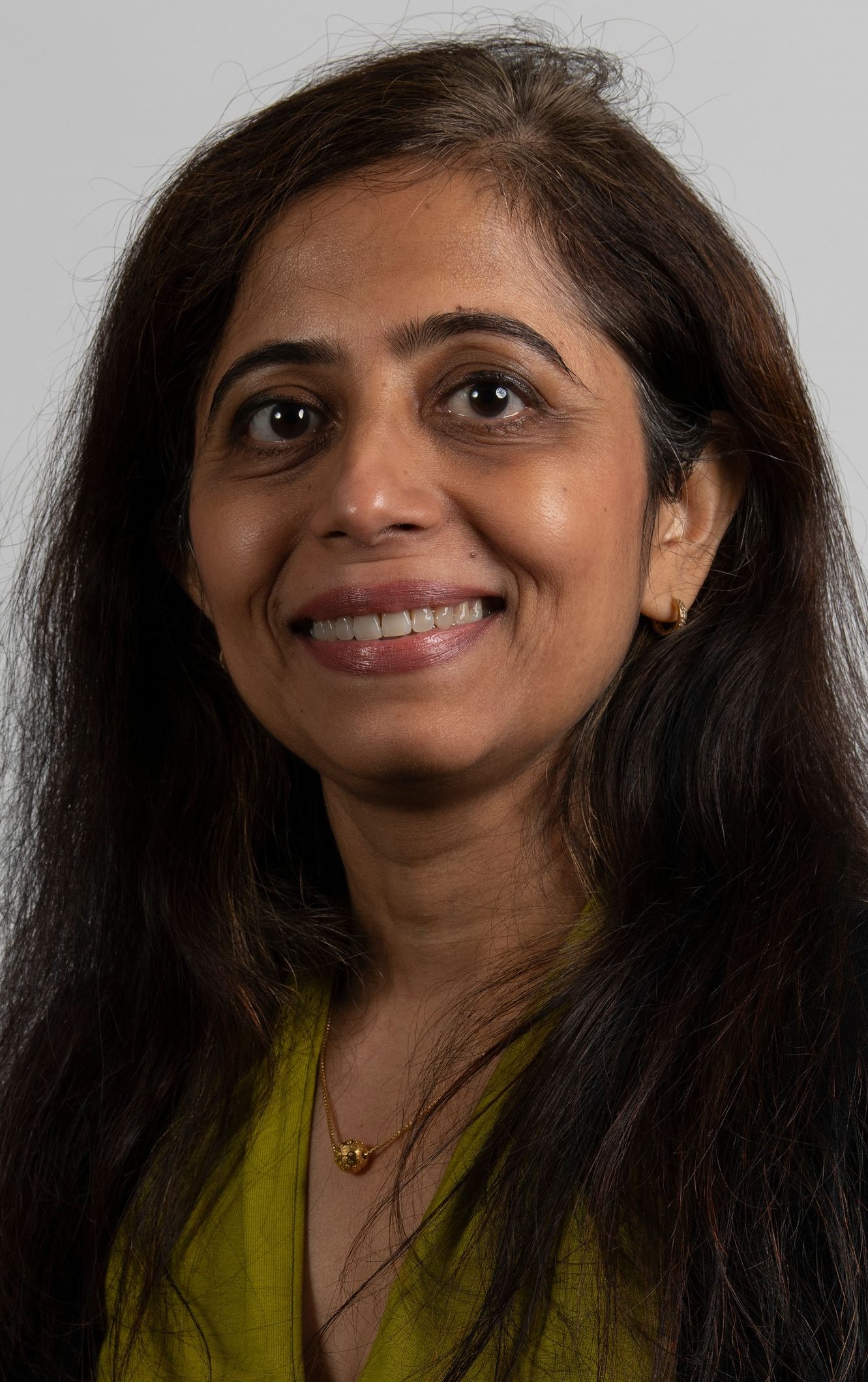 Sheela Kulkarni
Sheela Kulkarni joined the World Gold Council in 2016. Based in Mumbai, she is responsible for market development initiatives and leading institutional investor relationships for gold across the Indian market. She has over 20 years of experience in Financial services and Public Policy. Previously, Sheela has worked with Standard Chartered Bank and was responsible for Public Affairs for South Asia, working on policy issues affecting the bank and for building trade corridors between Asia, Africa, and the UK. In the past, Sheela has worked extensively with the British government in the Department for Trade and Industry, promoting trade and inward investment, facilitating market access for UK businesses, and fostering the Economic and financial dialogue (EFD) between UK and Indian governments. Her past experience also includes working for DSP Merrill Lynch and Dun & Bradstreet.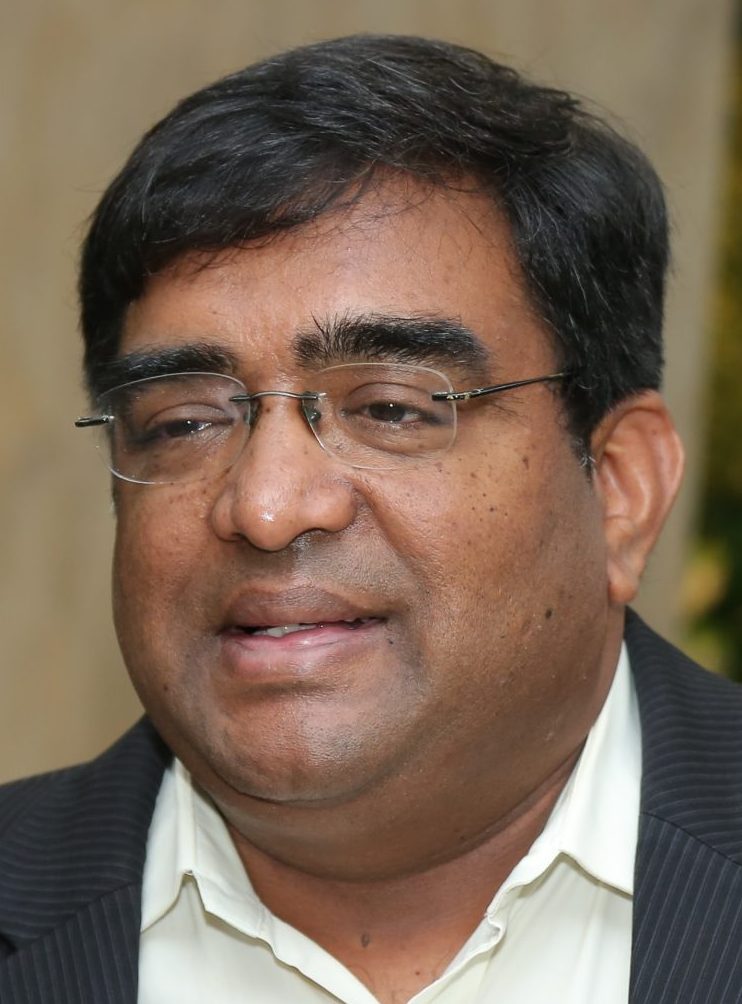 Vinay Pabba, CFA
P. Vinay Kumar, COO of Vibrant Energy, backed by the Macquarie Group, is a Renewable Energy industry veteran with a track record of having built and managed ~ 3000 MW of Solar and Wind Assets. Vibrant Energy is a corporate renewable energy focussed platform with 1.9 GW of solar and wind AUM. As a former CEO & MD of Brookfield Asset Management - India Renewables he was instrumental in launching Brookfield in the Renewables sector in India. He has also been an Independent Director on the Board of KKR-backed Virescent India which is one of India's first white-label RE InVITs. He also advised the Board of 02 Power, which is a utility blacked RE platform backed by Temaske and EQT. Prior to Brookfield, he worked as COO of Greenko Group leading the Project Development Group. He built 3 GW of solar and wind plants including the world's largest solar plant (817 MWDC) in Kurnool (India) while at Greenko. His early career was as a Civil servant with the Indian Revenue Service (IRS) where he spearheaded transformational initiatives for Indian Customs which won him the Prime Minister's award for excellence in Public Administration. He is also a recipient of the Finance Minister's Medal for best Officer and was also awarded the Samman Patra recognition. Adjudged Solar Person of the year 2017 – by EQMag, among Solar heroes of 2018, and moren recently among 100 most powerful solar leaders in 2021. He is a recognized industry thought leader in the clean energy space. He is a regular speaker on the Clean energy conference circuit, and is an influencer in his own right - writing regularly on policy and technology issues concerning energy transition themes on LinkedIn where he enjoys a large follower base. Vinay Pabba has a Bachelor's degree in Engg. from IIT Madras, PGDBM from XLRI Jamshedpur, and is a CFA.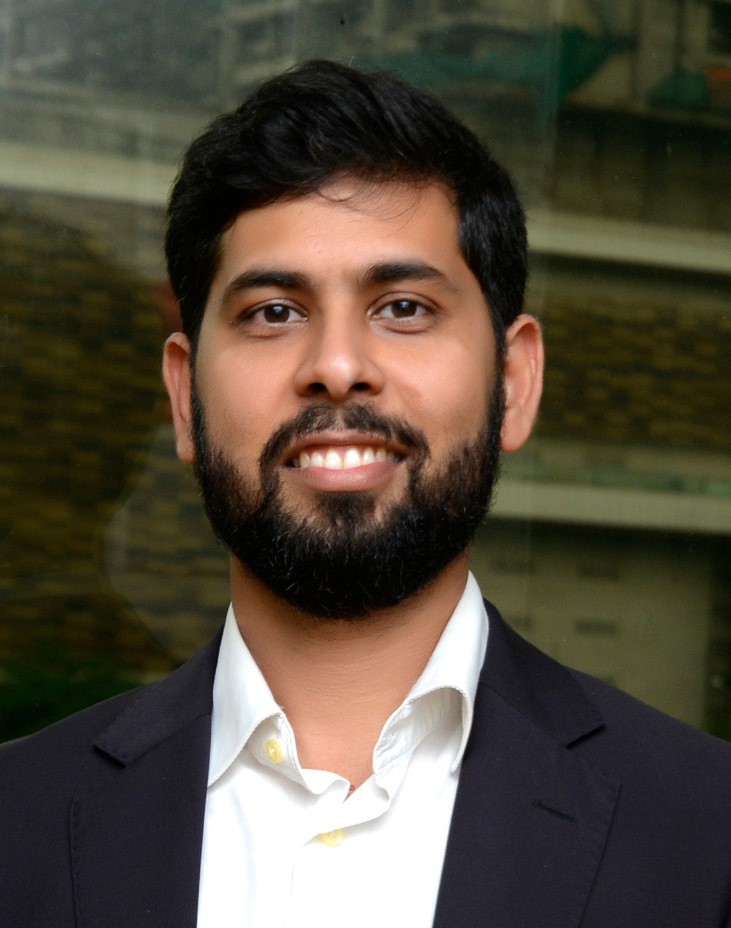 Abhishek Loonker, CFA
Abhishek Loonker, CFA is a Principal at GEF Capital Partners, one of the oldest Global PE firm focusing on ESG and Climate investing. He currently focuses on mid-market growth opportunities in Climate related areas in South Asia region. Mr. Loonker has over 18 years of professional experience in the Indian Private Equity and Venture Capital Industry. Prior to joining GEF Capital, Mr. Loonker spent 16 years at Ascent Capital, a leading Indian mid-market private equity firm and was part of the founding team. While there, he was involved in raising and managing three funds and worked on a number of investments across multiple sectors, including BigBasket.com, National Stock Exchange, RBL Bank, Cure Fit and GMR Energy. Previously, he worked as a Project manager with JGI Ventures where he consulted with several start-ups firms. Mr. Loonker serves on the board of Rochem India, Premier Energies and several other portfolio companies of GEF. He also serves as a Director on the board of the CFA Society – India. By qualification he is an MBA and CFA Charterholder. He has also completed an executive education program in Corporate restructuring and M&A from Harvard Business School. Mr. Loonker has also been recognized as a '40 under 40' in the Alternative Investment industry by AIWMI & IAAIF.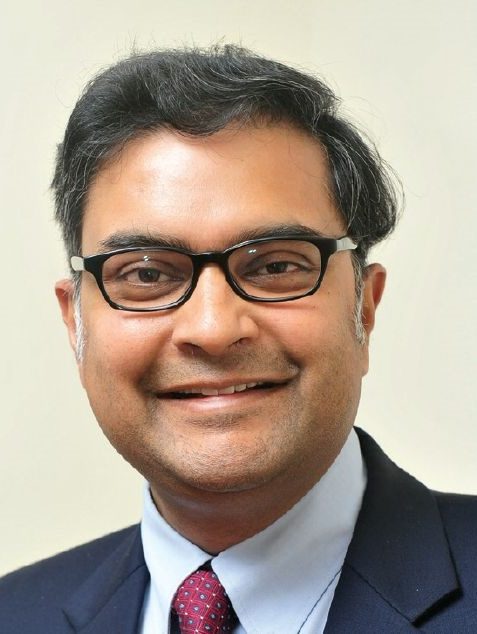 Ravi Gautham, CFA
Ravi Gautham, CFA, Senior Vice President and Head, Northern Trust Asset Management Ravi Gautam, CFA, has served as the head of Northern Trust Asset Management's Business Unit in India since December 2009. He also serves on the executive management team and board of Northern Trust's India subsidiary – Northern Operating Services Pvt. Ltd. Previously, Gautham was senior vice president and director of risk management at Northern Trust Global Advisors. He has written articles, published papers, and spoken on risk and portfolio management issues at several conferences worldwide. He also is an executive committee member of the American Chamber of Commerce in India (AMCHAM). Gautham is a CFA® charterholder and a member of CFA Society India and CFA Society Chicago.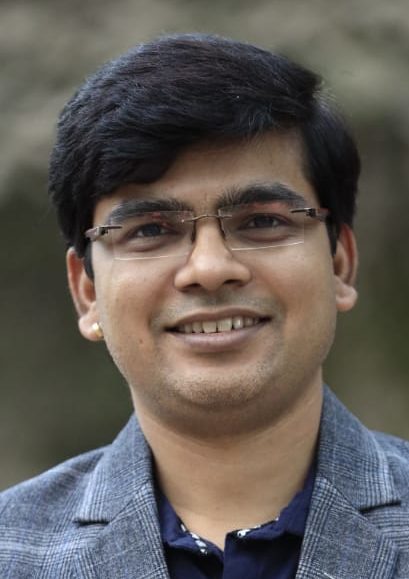 Gaurav Somani, CFA (Conference Chair)
Mr. Gaurav Somani is CFA, FRM, MBA, CFM and Director of Finoption Institute of Financial Studies Pvt Ltd. He brings along with him 18 years of rich and intensive experience and knowledge in research and financial Industry. In his early professional career he worked with eminent companies like Emkay Share & Stock Brokers Ltd, India Info line Ltd, Arihant Capital Markets Ltd. Currently with more than 13 years of training experience in Financial Modeling, Portfolio Management, Investment planning, Derivatives, CFA, CFP, FRM etc. as a passionate Trainer, he heads the Academic Vertical and he focuses entire energy and efforts towards principles of academy that guide his work the band-of learners; all the work done should be able to make the learner be effective & efficient in one's work & life, and build the sense of 'confidence'. He handles the corporate training portfolio for the Employee Development Programs. He is an active volunteer of the CFA India society taking care of operations for Indore Chapter.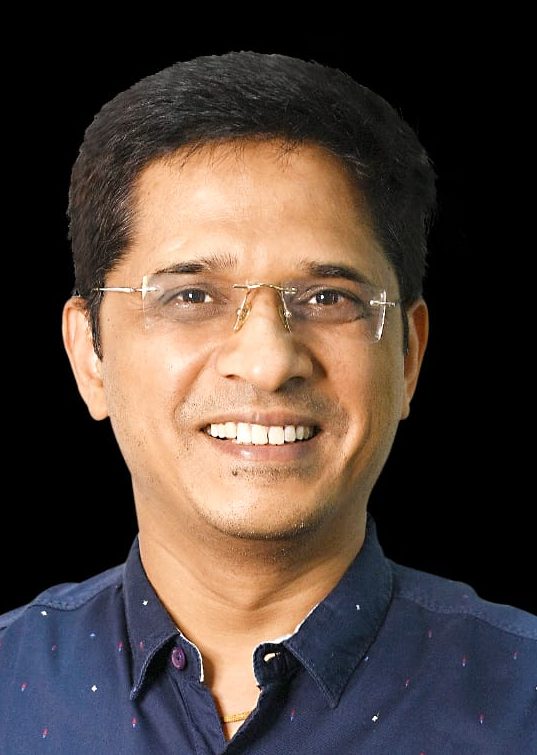 Pramod Safar, CFA ( Conference Chair)
Mr. Pramod Safar, CFA, is a dedicated professional with a strong commitment to transforming the workplace into an ethical and growth-oriented organization within the financial services domain. With a keen focus on international standards, Mr. Safar strives to safeguard investors' wealth and emphasizes the significance of optimum portfolio design through knowledge sharing and personal interaction. Currently serving as the Co-founder of Swan Investmentors Pvt Ltd., he plays a pivotal role in spearheading the Family and Business Advisory businesses, particularly in the areas of taxes and succession planning. Continuously seeking new avenues for organizational growth, Mr. Safar collaborates closely with High Net Worth Individuals (HNIs) and Corporates, offering comprehensive investment decision-making guidance. This includes engaging in discussions on investment-related products, asset allocation, domestic and overseas diversification, and estate and succession advice, including will drafting. Furthermore, Mr. Safar actively participates in various investment and finance-related training programs that cater to investor awareness, corporate training, and student outreach. With over two decades of experience, he has established himself as an expert in the financial industry. From 1996 to 2002, he provided registered tax practitioner services, delivering bookkeeping, tax, and investment advisory support to MSMEs and high-net-worth individuals. Since 2002, he has assumed top management and entrepreneurial roles in investment management and the distribution of investment products under the esteemed brand name of Swan Invest. Mr. Safar's contributions as a trainer are noteworthy, having conducted financial product sessions for insurance professionals and facilitated investor awareness programs sponsored by the Ministry of Corporate Affairs, Government of India. He has been engaged as a trainer by esteemed institutions such as NISM, CIEL, Institute of Management Studies (DAVV), NetworkFP, and RVCC. His articles on current trends in financial markets have been published in renowned dailies, including Dainik Bhaskar, Naidunia, and The Times of India. Additionally, he hosted a weekly FM radio show called "Hello Mutual Fund" on All India Radio, offering live guidance to investors. Mr. Safar holds several professional certifications, including the CFA Charter, CFPcm, and various NISM certifications. He completed an MBA Executive degree in Finance from IMS-DAVV and holds a Bachelor of Commerce and Management degree earned in 1992. His exceptional leadership skills contributed to Swan Investmentors Pvt Ltd. winning the prestigious "CNBC TV18 - Financial Advisor Awards, 2010" in the IFA of the Year category for the North cities. Outside of his professional pursuits, Mr. Safar nurtures a passion for reading books, particularly those related to investment and behavioral finance. He actively engages in Lions Club activities, focusing on social issues, youth development, and adolescent education. Moreover, he dedicates his time as a volunteer for various activities organized by CFA Society India and the CFA Institute, showcasing his unwavering commitment to the finance industry and professional development.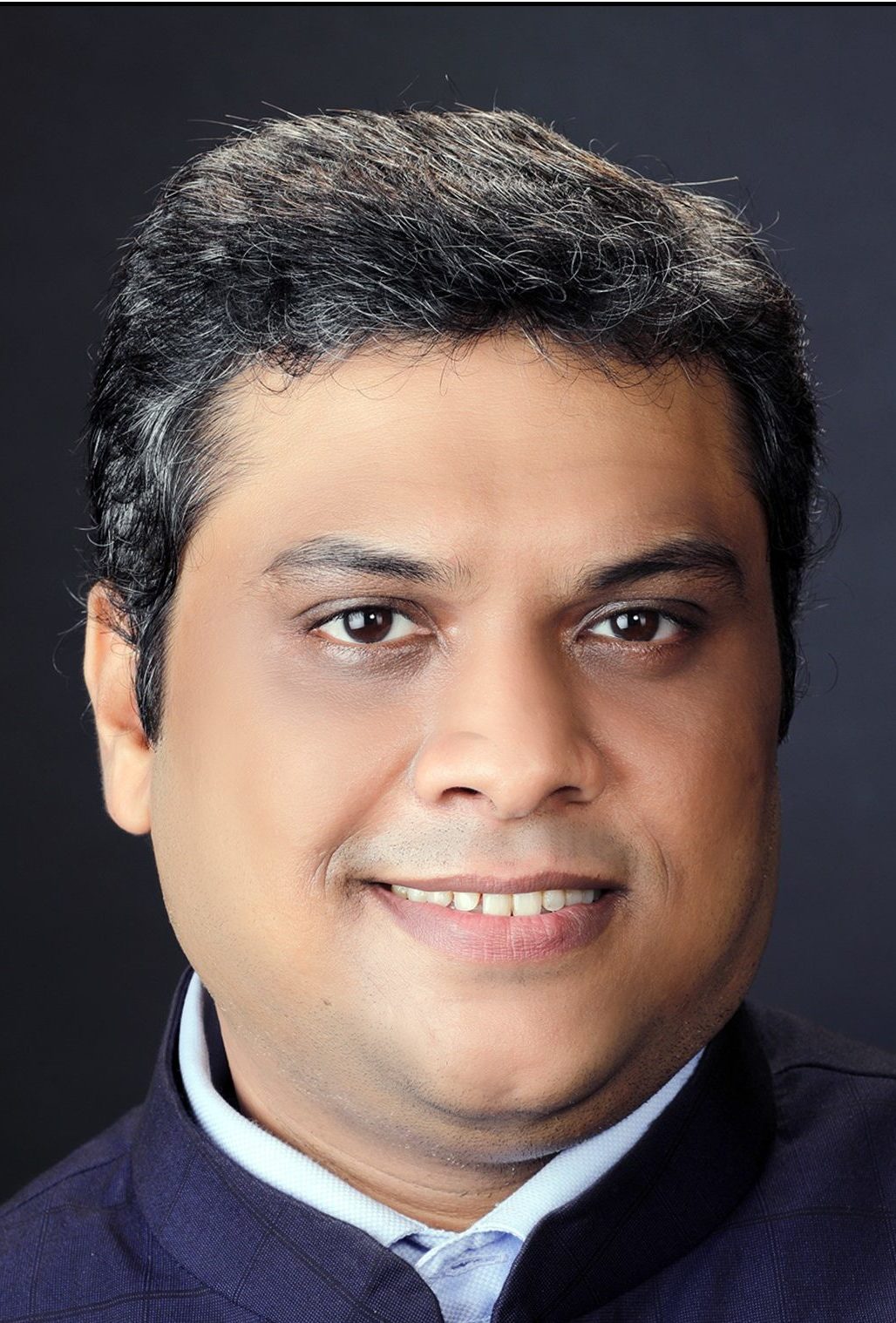 Chirag Sheth
Chirag Sheth is Principal Consultant at Metals Focus, world's leading independent precious metals consultancy. He is head of their India office, focusing on South Asia and South-East Asia markets. Chirag has over 15 years of experience in precious metals trading and research and has worked with UBS, LM Commodities and UTI Securities. Apart from studying the dynamics of the Jewellery sectors in India, he also closely works with large Jewellers and bullion dealers, Banks and refiners. Chirag was also part of the Niti Aayog Sub-committee on transforming India's gold market and is on product advisory committee of National Stock Exchange of India, Multi Commodity Exchange and Bombay Stock Exchange on precious metals. Chirag works very closely with various trade bodies globally, advising them on the gems and jewellery market. He is also a regular speaker on various national and international trade & research forums. Chirag holds a Bachelors in Management and a post-graduate in management and finance.
GCC-Agenda-web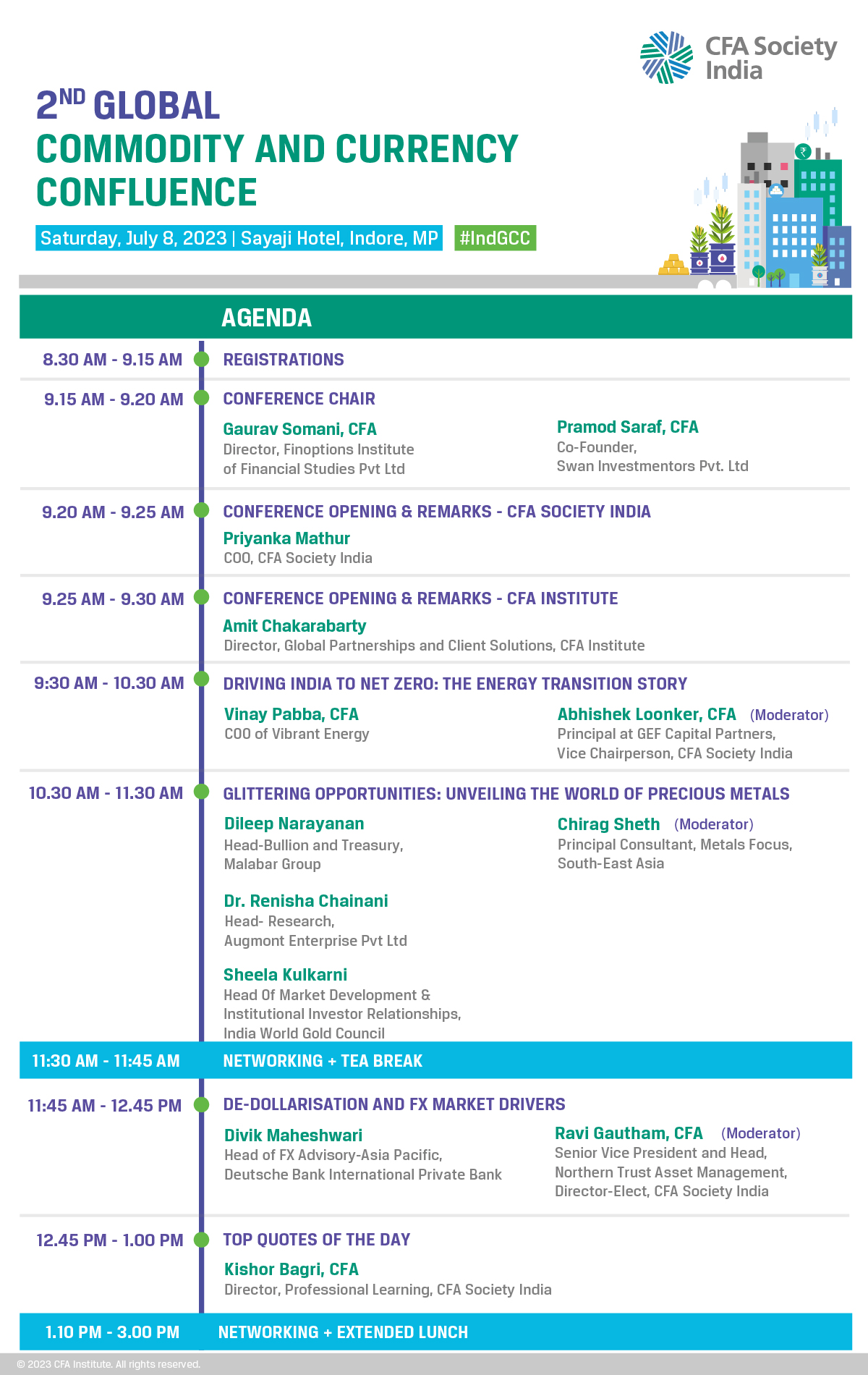 Category

Regular Fee

Early bird on 25 June 2023

Standard Categories

CFA Institute Members and CFA Society India Members
Free
Free
Passed Level III of CFA Program & CFA Registered Program Candidates
INR 1,200
INR 1,000
Non Members
INR 2,000
INR 1,500
Group (5 minimum and no early bird discount)
INR 1,250
25 delegate sponsor
INR 1,000
Cancellation Policy:
No refunds will be issued for any cancellations received within 48 hours of program starts. Substitutions from the same company are accepted with fee adjustment, if appropriate. Sharing of registrations is not permitted.
3 PL

CFA Institute members can claim PL credit by providing their CFA Institute ID number when registering.

Global Passport Accredited Programme Allows members of participating CFA societies to attend each other's society events at the local member price
2023-7-8 09:00
2023-7-8 14:30
Asia/Kolkata
2nd Global Commodity and Currency Confluence 2023 | Indore
For more than seven decades now, the world has come to accept the US Dollar as its reserve currency. Of late though, we are witnessing a rising clamour against this USD eminence, especially from the emerging markets as they reassess their economic stability amidst an increasingly uncertain world post the onset of war in Europe.
Sayaji Hotel | Indore
Save Event to Calendar