5th India Fintech Conference | Bangalore
November 4, 2022
8:30 - 17:30
Radisson Blu,Marathahalli, Bengaluru, Karnataka 560037

Every year, CFA Society India's Fintech Conference brings together hundreds of people to discuss and critique the evolution of Fintech industry in India.
The industry has evolved to an extent that it is no longer just a sub-sector within the financial services universe, but a key service enabler in itself.
Given how Fintech has integrated into mainstream banking space, it is imperative to discuss key trends and pressing issues impacting the industry. Answering key questions such as: How will the recent lending regulations impact the BNPL business? Will Neobanking change the way India banks? What is the scope for Web 3.0 in the Indian context? Where is the investment in fintech heading towards?
If these are the questions on your mind as well, Radisson Blu is the place to be at – on 4th November 2022.
Join us at the CFA India Fintech Conference 2022 to hear from the industry leaders, taking stock of where things stand across key areas, and the way forward.
And of course, now that the conference is back in-person, it's time to make the most of the opportunity to interact with top Fintech startup founders and senior industry professionals, all under one roof.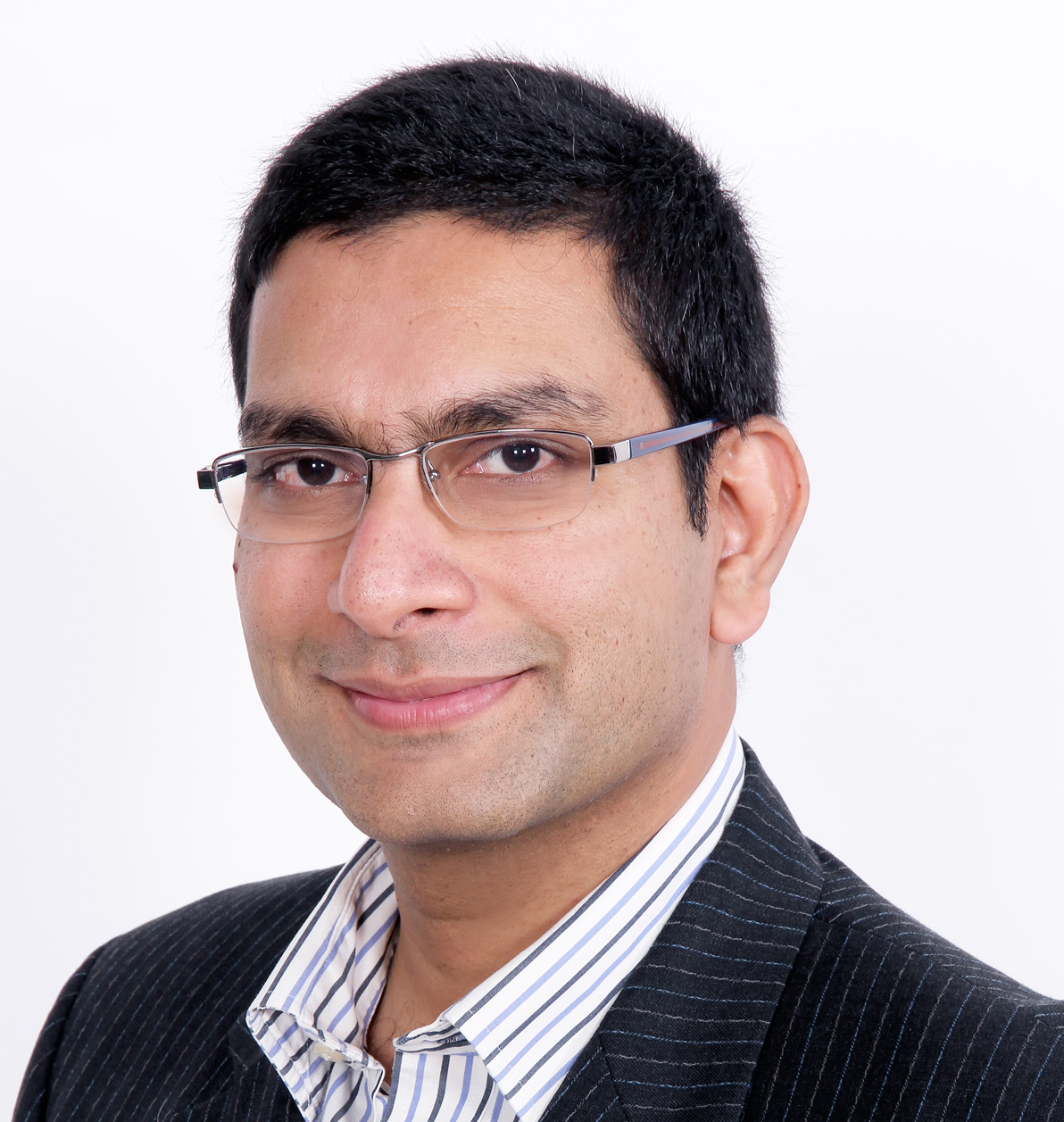 Kashyap Kompella, CFA
Kashyap Kompella is an award-winning industry analyst, best-selling author, educator, and advisor on emerging technologies. Currently, Kashyap is the CEO of RPA 2 AI Research, a technology advisory and analyst firm. With presence in US and India, RPA2AI advises venture capital / private equity companies, and enterprises on transformative technologies, M&A, AI investments, and AI Ethics.Thinkers360 has ranked Kashyap as the #1 thought leader on AI globally in Oct 2021. Also, ranked among the Top Global Thought Leaders on Fintech by Thinkers 360 (in 2019, 2021, 2022). Kashyap has a bachelors (honors) in engineering, an MBA in Finance, a master's degree in business laws and a post graduate diploma in Intellectual Property Rights Laws. He is also a CFA charter holder and a For Humanity certified AI Auditor.Kashyap has been an invited speaker at Stanford, Ohio State University, University of Minnesota, Loyola College, Indian School of Business, Indian Institute of Management, TEDx, AI World Boston, AI World Government Washington DC, AIIM San Antonio, European Leadership Forum Denmark, FACAMP Brazil, and Digital Davos. Kashyap is the co-author of the bestseller "Practical Artificial Intelligence: An Enterprise Playbook". Kashyap's work has appeared in the BBC, Economist, Guardian, Mint, Eenadu, Economic Times. He is a frequent contributor to The Hill, the influential media site that's closely read in the White House and on Capitol Hill. Kashyap's writings have been translated into French, German, Dutch, and Hindi. His commentary is cited as a reference in EU Parliament Library. He writes several columns for leading media outlets globally, including "AI Ethicist" for Information Today (USA). interdisciplinary group of senior academics, industry leaders and policy experts working on climate and sustainability solutions. Kashyap is the co-host of the Law 4.0 forum, that aims to upskill law students and lawyers on AI and LegalTech for Industry 4.0. Kashyap is a visiting faculty at the Institute of Directors which trains tomorrow's boards, and at the BITS Pilani School of Management (BITSoM), which is the flagship b-school established by the Birla group, one of India's most respected industrial groups. Kashyap has created and taught online certificate courses on AI, Automation, Blockchain, and web3/metaverse.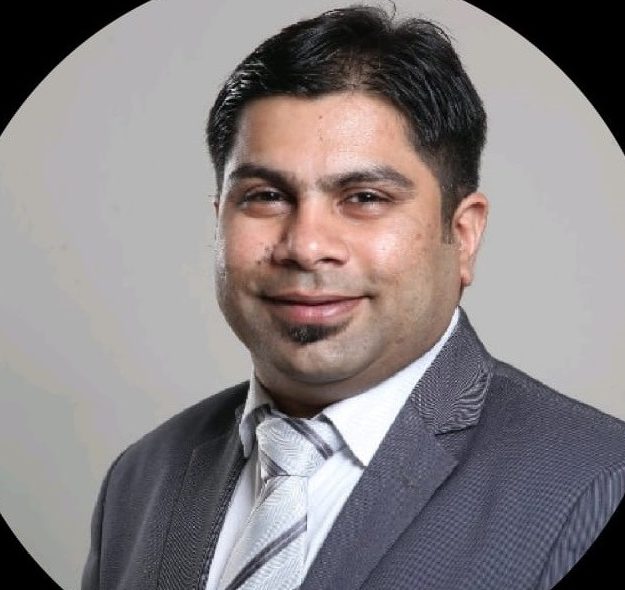 Litesh Gada
Mr. Litesh Gada is extremely passionate about equity investments and has over 12 years of professional experience in Private equity, investment management, direct tax (advisory), mergers & acquisitions (tax & regulatory) and corporate finance. He has an rich and in-depth knowledge invaluation, investment structuring, mergers & acquisitions and transfer pricing. Mr Gada has hands on experience on whole investment process from deal initiation till the disbursement of money to the companies, post which he was responsible for monitoring and handholding the portfolio companies on a regular basis. Mr. Gada's core expertise is to assists mid and small companies with growth potential in raising funds and scaling operations. He was awarded with 40 Under 40 Alternative Investment Professionals in India award by IAAIF in January 2018. He is a CFA, CA, CS and did Bachelors and Masters in Commerce, Mumbai University. He is a longdistance runner since 2009. Participated and successfully completed 8 full marathons and 4 half marathons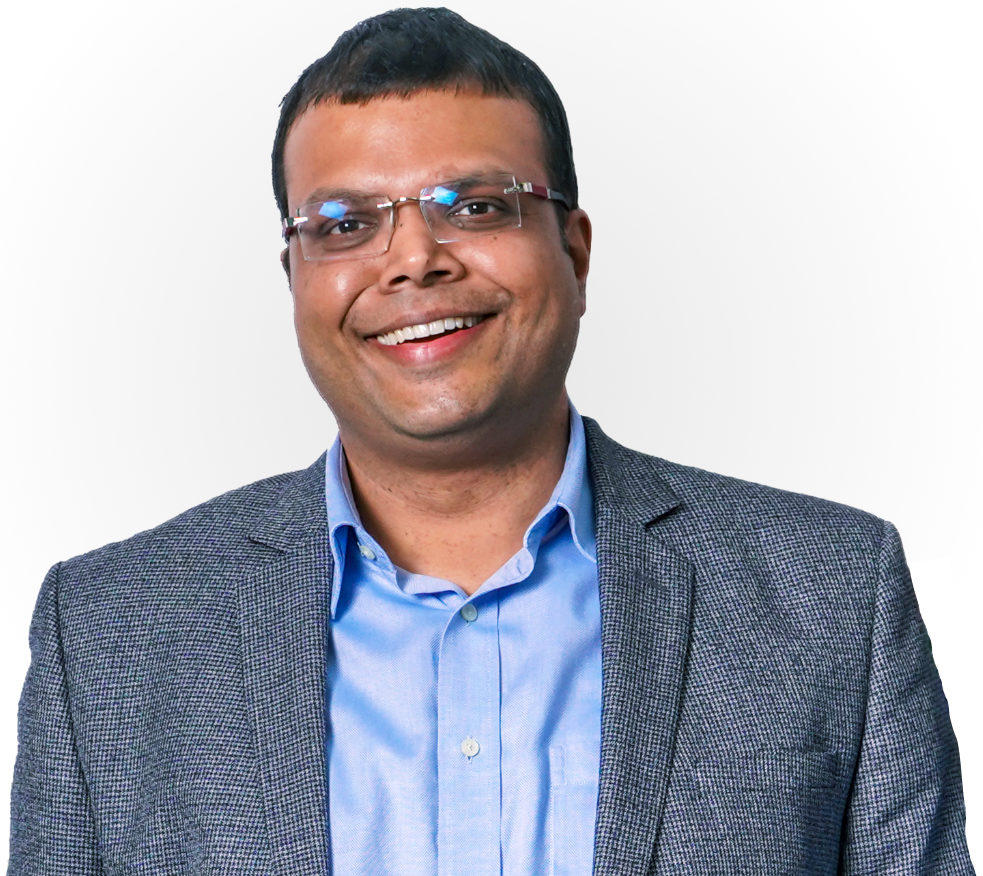 Nitin Gupta
Nitin Gupta, an IIT Delhi & IIM A alumni is currently leading the team at Uni as the Founder and CEO. Uni is a new-age fintech start-up that is creating cutting-edge credit products, and with the help of those has raised $70mn in series A. He kicked off his journey as a Founder and CEO of Khojguru and then led the PayU India team as Co-Founder and CEO. He built PayU into one of the largest payment gateways, a $0.5B company in India; under his able leadership. In his last stint, at Ola, he headed Ola Financial Services as CEO and launched OlaMoney Postpaid. Which is one of the largest BNPL businesses in the country. He also launched a co-branded credit card with SBI cards. Apart from building cutting-edge financial products he also invests in new and upcoming companies in the capacity of an Angel investor.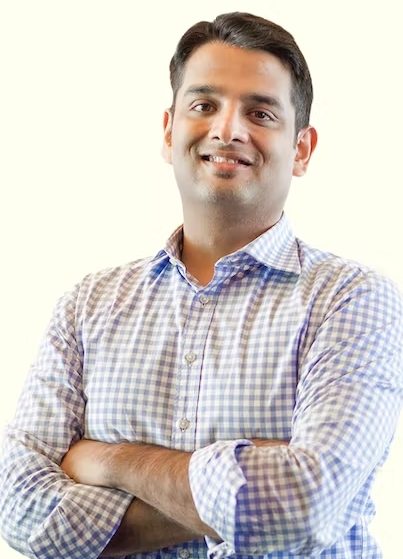 Nitin Sharma
Nitin Sharma brings over a decade of experience in global venture capital, having invested in 60+ tech startups in multiple geographies. As the founder of FirstPrinciples.VC, he built a thesis-driven syndicate and portfolio of 35+ startups backed by marquee investors, and also played a leading role in fostering India's blockchain ecosystem. Previously, Nitin was a founding team principal at Lightbox Ventures, one of India's leading consumer-focused VCs (now $400M under management), where he supported the first two funds since inception. Earlier in his career, Nitin was a US VC investor at NEA, one of the world's preeminent venture funds, where he invested in multiple companies (Millennial Media, AddThis, OPower, EverFi, etc.) with successful IPO and M&A outcomes, and also co-led the firm's first edtech investment. Nitin was also an early executive at EverFi, one of the world's largest education networks, and started his career as a technology investment banker at UBS in San Francisco. Nitin holds an MBA from The Wharton School, and two degrees from the University of Southern California. He serves on the India Advisory Boards of AngelList, the USC Viterbi School and TheBetterIndia, and has advised the Indian central government (NITI Aayog) on frontier tech policymaking.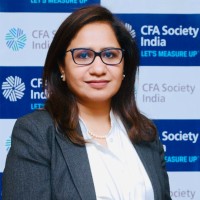 Priyanka Mathur
Ms. Priyanka Mathur as the Chief Operating Officer of IAIP (CFA Society India), brings with her rich experience in Integrated Reporting, ESG & Sustainability Analysis & Disclosures having worked with MSCI and Confederation of Indian Industry (CII). In early part of her career, she worked as an analyst with firms like Morgan Stanley, Evalueserve and Deutsche Bank. She also had an entrepreneurial stint in corporate catering /cloud kitchen concept as a co-founder. She is an MBA in Finance.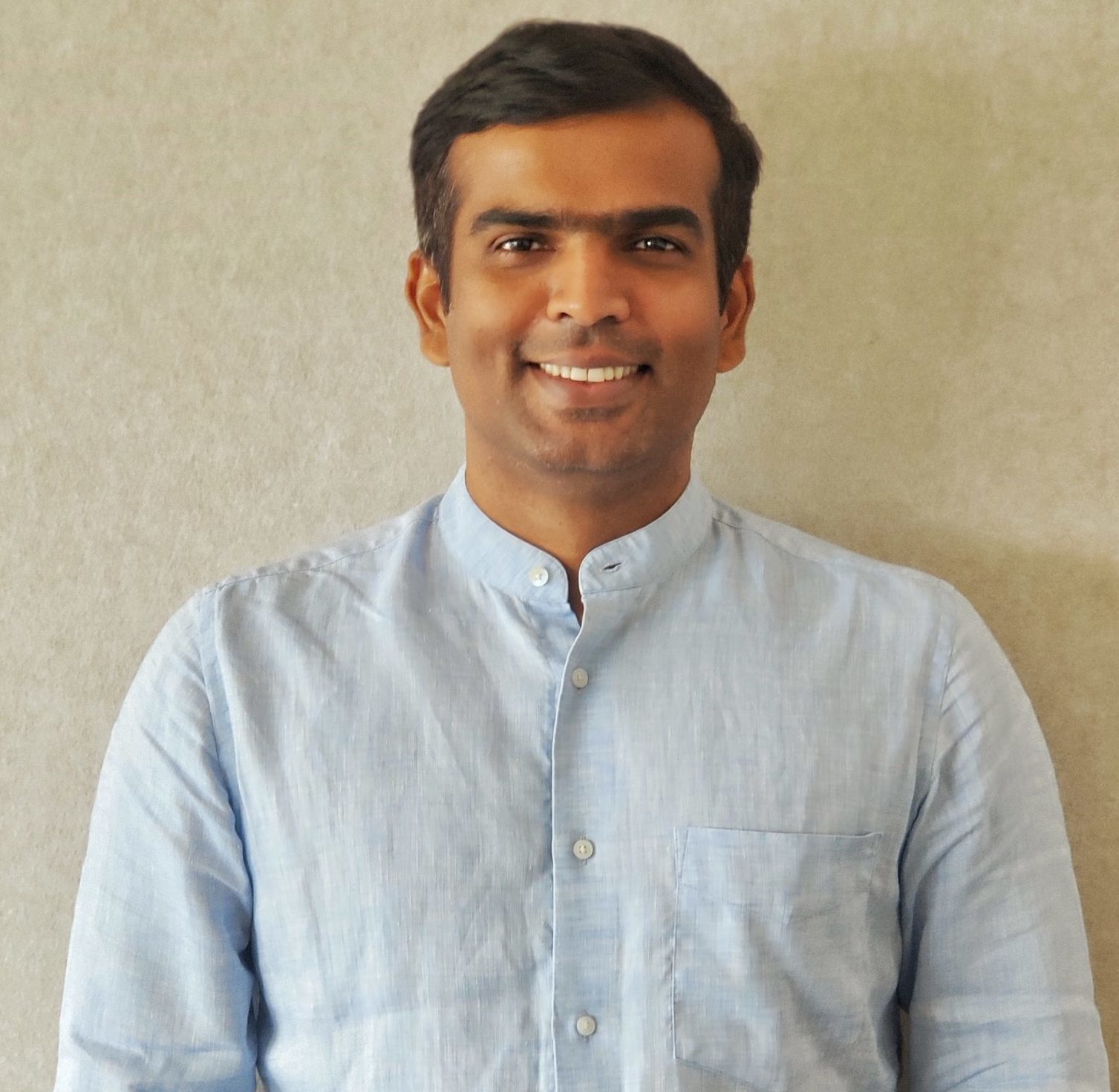 Raghunandan G
Raghunandan G., founder, and CEO of Zolve is a well-known entrepreneur and angel investor. Before Zolve, he built taxi aggregator TaxiForSure, which was sold to Ola Cabs in 2015 for $200 million. Raghu has been an angel investor in over 50 startups following the successful exit, including Vedantu, Bounce, and Ninjacart. He is also an active participant in India's startup ecosystem and frequently mentors aspiring entrepreneurs. In 2014, Raghu was among Fortune India's "40 Under 40 Business Leaders" and has also been honored with the IIM-A Young Alumni Achiever Award. An avid reader, he is also a marathon runner and Iron-Man triathlete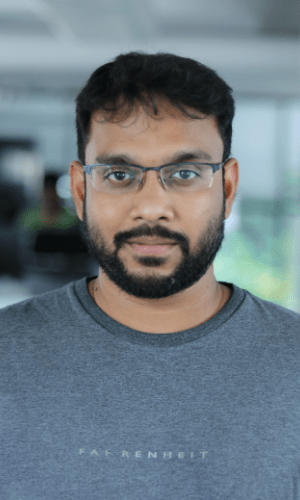 Ramanathan RV
Ramanathan RV is the Co-Founder and CEO of Hyperface, Asia's first Credit Cards as a Service platform, solving for transactional credit. A staunch believer in modern technology, he was the co-founder and CTO of Juspay, a 450 million USD payments company funded by Softbank. He also helped built India's first UPI app (BHIM) in three weeks which triggered the digital payments boom in India.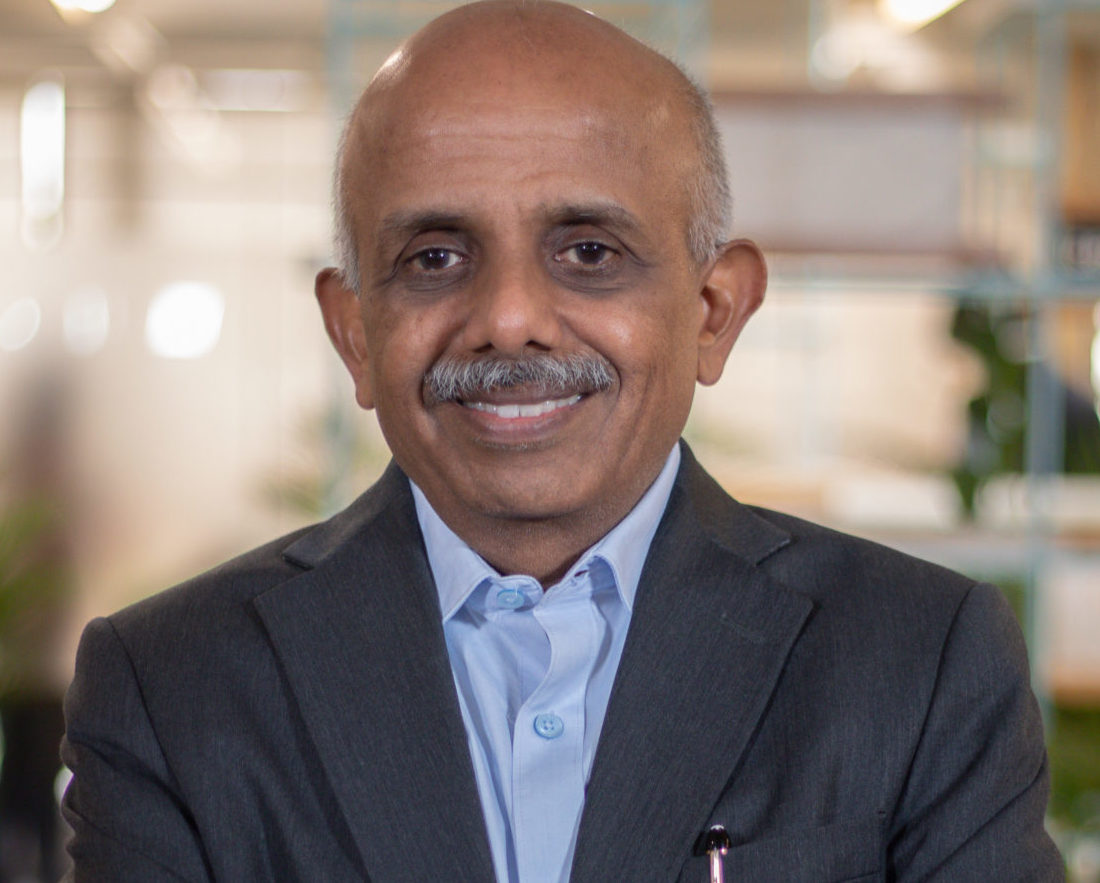 TC Meenakshisundaram (TCM)
TC Meenakshisundaram (TCM) is the Founder and Vice Chairman of Chiratae Ventures India Advisors. He has over 38 years of industry experience, including 18+ years of venture experience. He serves on the Boards of Lenskart, AgroStar, Vayana, Kristal.ai, Metadome, amongst others. TCM is well respected and regarded by the Indian VC/PE ecosystem as a pioneer. In the past fifteen years, TCM has led many initiatives to success in investments, exits, firm building, finance and legal, amongst others. TCM has also led the Fintech Sector, contributed and led Fundraising, including opening new investor platforms such as Rupee Capital, DFIs and Insurance companies partnerships and, in more recent past, taking the portfolio to scale and IPO. Earlier, as part of Walden International's team, he was involved with investments in Mindtree, Venture Infotek and Jobstreet. Before Chiratae Ventures, TCM served as Chief Financial Officer and President – Corporate Services at Venture Infotek, a leading payment processing company in India. Before Walden International, he has worked for 14 years at Wipro, where he last served as General Manager – eCommerce Division.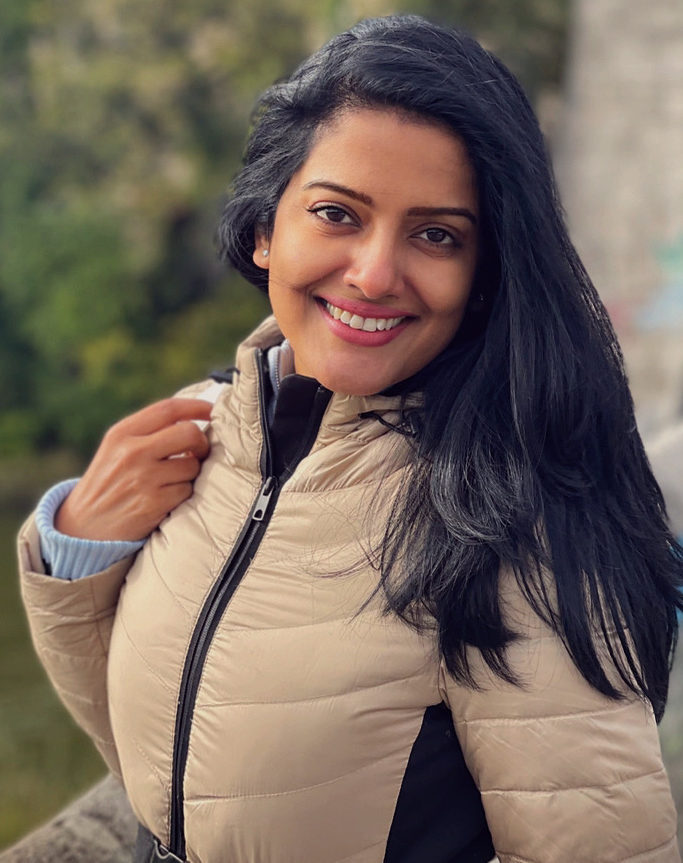 Vishakha Singh
Vishakha Singh is a Indian actor turned film producer and start-up entrepreneur. Vishakha started her journey into films in 2007. After spending a few years as a pan Indian actor (Fukrey, Khelein Hum Jee Jaan Set, Bjatey Raho, Ankur Arora Murder Case, Kanna Laddoo Thinna Aasaiya), Vishakha produced and coproduced significant award-winning independent film content like Peddlers (Festival De Cannes, 2012), Haraamkhor (NYIIF, New York 2014), Onaatah (National Award, India 2016), Atkan Chatkan (SLIFF, London 2020). Breaking stereotypes in the world of cryptos, Vishakha Singh was the Cofounder and VP of WazirX NFT Marketplace- India's 1st NFT Marketplace under the WazirX brand. A blockchain enthusiast, a crypto investor and an NFT collector and a creator herself, Vishakha understands the sentimental value of art and the artist's passion. Apart from WazirX NFT, Vishakha Singh has brought her expertise, understanding of content and creativity to fan engagement tools to IconicBot (in Bangalore) and 4Five App (in Toronto) as a co-founder. She was the Winner of 'Woman Entrepreneur Quest' Challenge 2017 hosted by Dept. of Science & Tech, Govt of India and her aim now is to provide the country's youth with gamechanging platforms that serve as a safe platform for art to thrive. She has done her PGDM in AD & PR from the Indian Institute of Mass Communications (Delhi)and is a Graduate in Business Studies from Apeejay School of Management (Delhi) with a specialisation in Marketing. Having grown up in the middle east, Vishakha has travelled extensively across the world. She considers herself a digital nomad and a global citizen. She is currently producing multiple web series and advising start ups on the potential of NFTs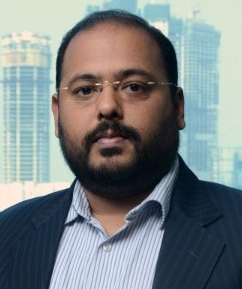 Sandeep Gupta CFA,CIPM,IIMA
Sandeep Gupta is the Co-Founder and Chief Business Officer of BHIVE Fund (CAT II Fund) and BHIVE Alternatives, a Fintech investment platform democratizing investments in Commercial Real Estate. BHIVE Alternatives is harnessing the power of technology to revolutionise Alternative Investments. It makes buying and selling of illiquid assets like Real Estate easy and convenient online just like any other asset class like equity, bonds etc. with the entire buying and selling process being digital. Sandeep has over two decades of Real Estate transactions and investment experience. He has worked for marquee corporates like Magicbricks, Britannia (Wadia Group), New Chennai Township, GMR, Cinepolis etc., Sandeep is a Charter Holder from the CFA institute USA with a Post Graduation in Management from IIM, Ahmedabad. He is a Certified Investment Performance Measurement professional. He is an active volunteer with CFA Society India and serves as a director - elect on the Board.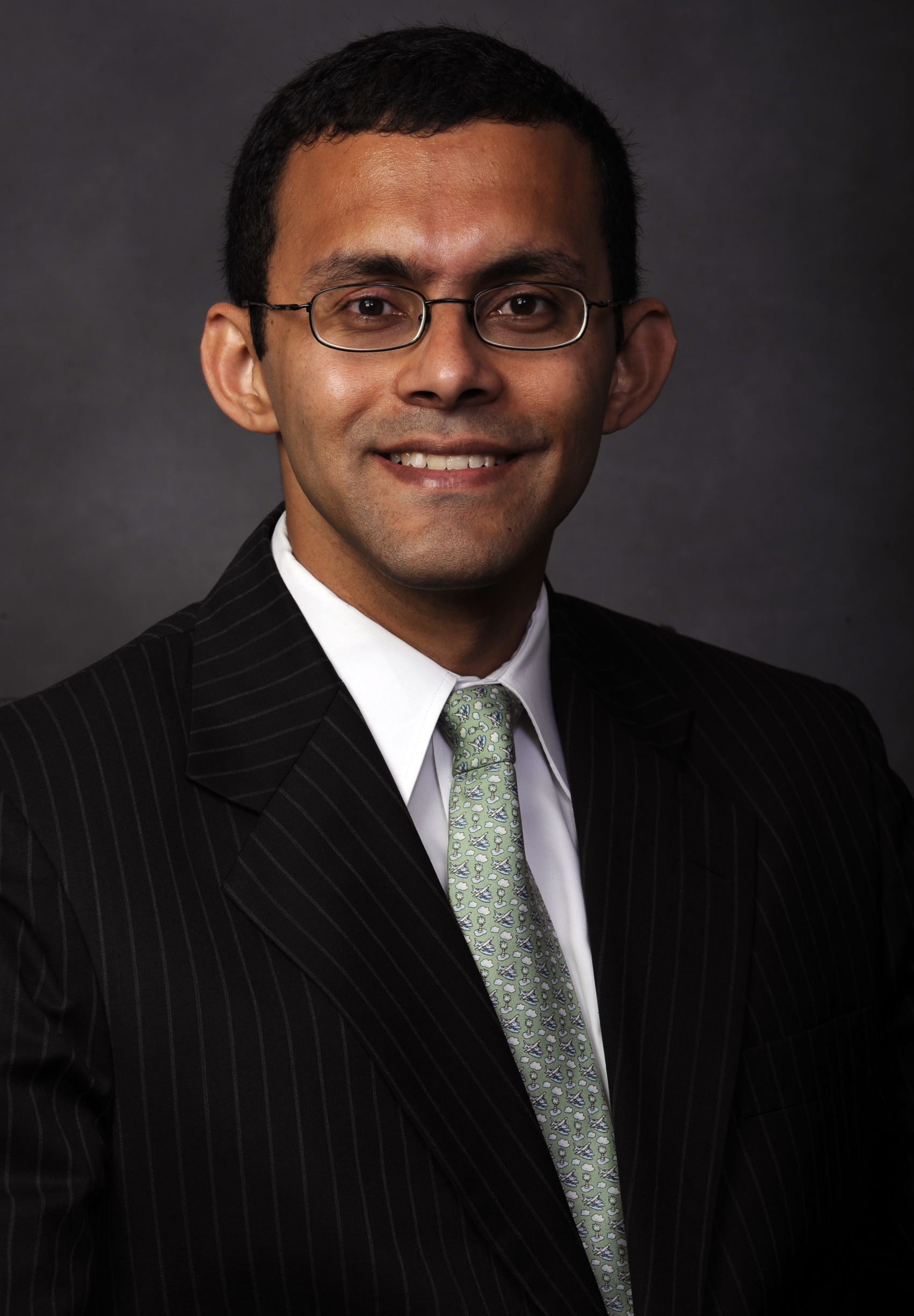 Krishna Hegde
Krishna Hegde is CEO & Co-Founder of PYOR. PYOR was founded in August 2022 with a mission to accelerate global institutional investor participation in Web3 by enabling high fidelity insights and data. Before founding PYOR, Krishna worked at CoinSwitch, leading new initiatives and setting up CoinSwitch Labs (an in-house incubator for new products). He led the development of products and strategy for the ongoing transformation of CoinSwitch from a crypto platform to a wealth tech platform. He graduated with a degree in Computer Science at BITS Pilani and has an MBA from Tuck School of Business. Prior to CoinSwitch, Krishna drive innovation in the Indian fintech space. He pioneered several financial products used by 10s of millions of users across Indian fintech platforms including Digital Gold, Postpaid, Microinsurance etc. Krishna has been invested in crypto since 2017 and has recently launched a Crypto Rupee Index for CoinSwitch. Before moving to Indian fintech in 2016, Krishna was a Managing Director and top ranked Research Analyst at Barclays Singapore. He was featured in Asset Magazine Hall of Fame 2016.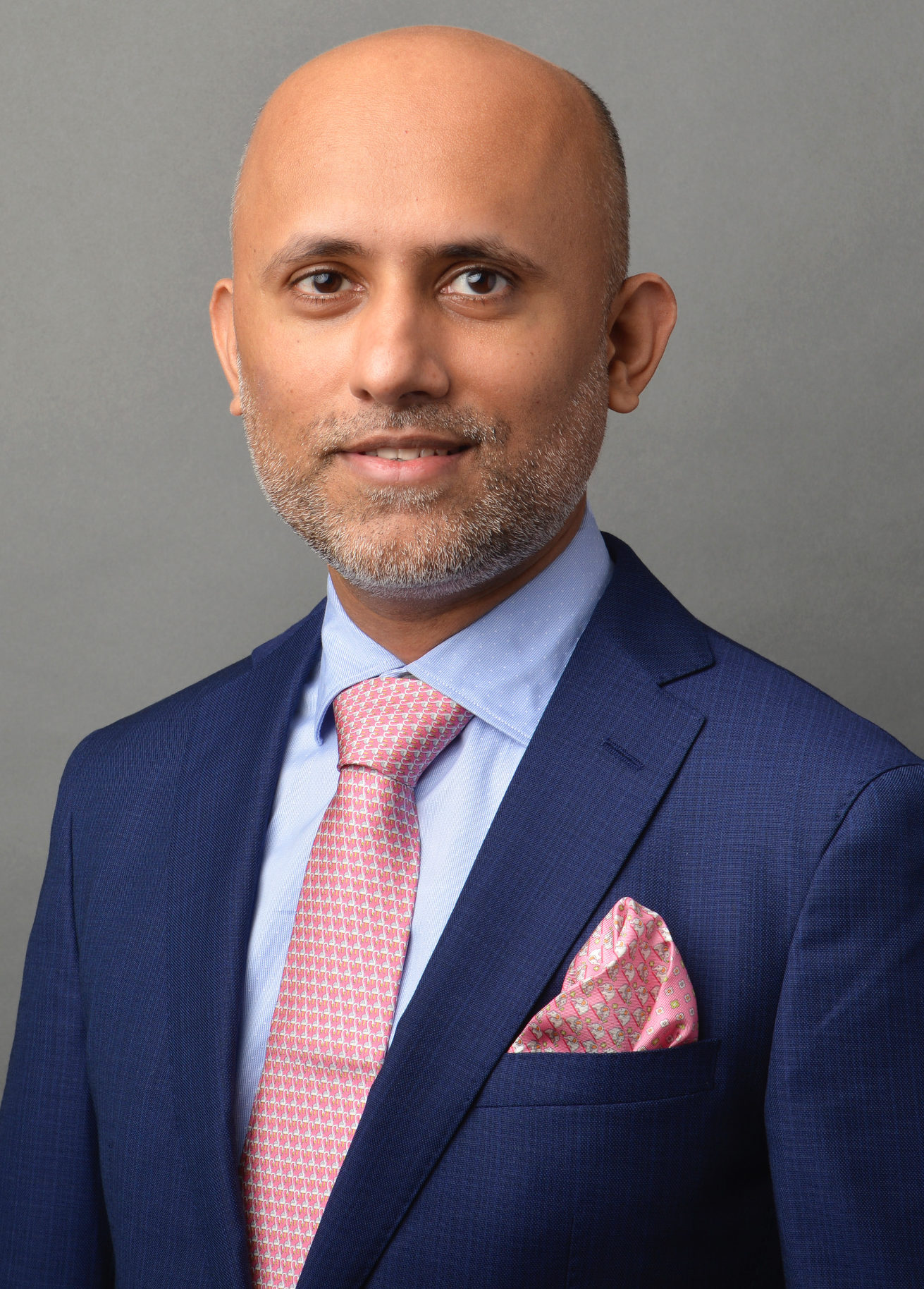 Shamit Chokshi, CFA
Shamit Chokshi, CFA is the Head - Offshore Fund Investments at ICICI Prudential AMC Ltd, overseeing ~USD 2.6 billion of assets advised across various funds and institutional mandates of foreign investors With more than 15 years of asset management experience across investing, research, strategic partnerships and asset raising, he also selects asset managers for new global investing strategies, joint product and distribution ventures and implements ESG driven investment frameworks at the firm. Previously he worked at Reliance-Nippon Life Insurance and Asset Management in Tokyo and Mumbai, and much earlier gained equity research and fund advisory experience with firms in New York, Boston and Mumbai. MBA - Boston College (USA), Masters and Bachelor of Commerce degrees from University of Mumbai (India), Member CFA India Society and Chairperson for the professional learning committee at the CFA India Society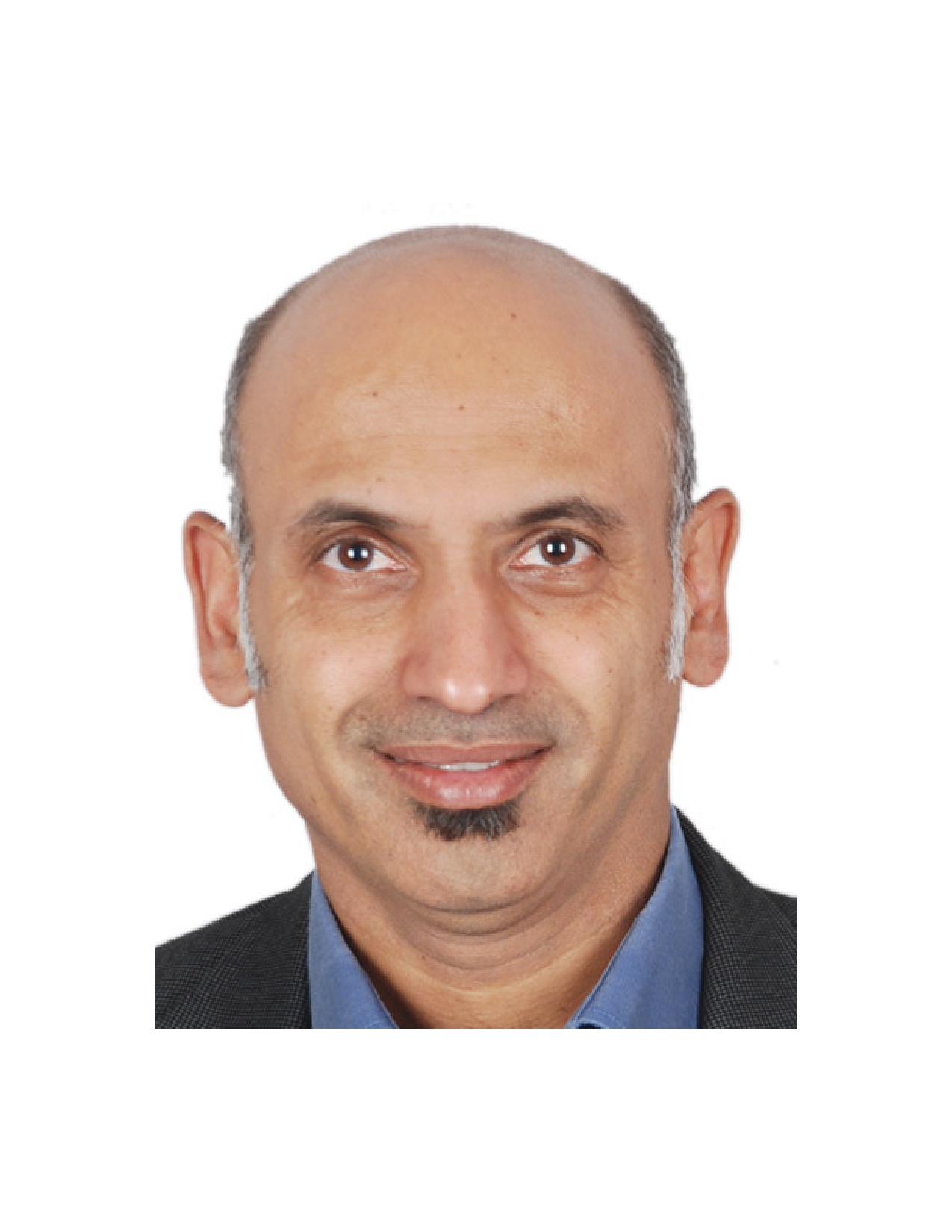 Shreenivas Kunte, CFA, CIPM
Shreenivas Kunte, CFA, CIPM, leads the content and automation aspects at HDFC AMC. He codes in Python and has an avid interest in promoting AI and Machine Learning use in investment decision-making. Prior to joining HDFC AMC, Shreenivas was Director of Professional Learning and Advocacy at CFA Institute. Before that Shreenivas worked as the country trading strategist for Citi in Japan. Shreenivas has worked for over two decades in the investment industry. He has worked closely with key stakeholders, both in Japan and in India's topmost institutions, including regulatory bodies. Shreenivas is a computer engineer. He is an external research scholar at IIT Bombay.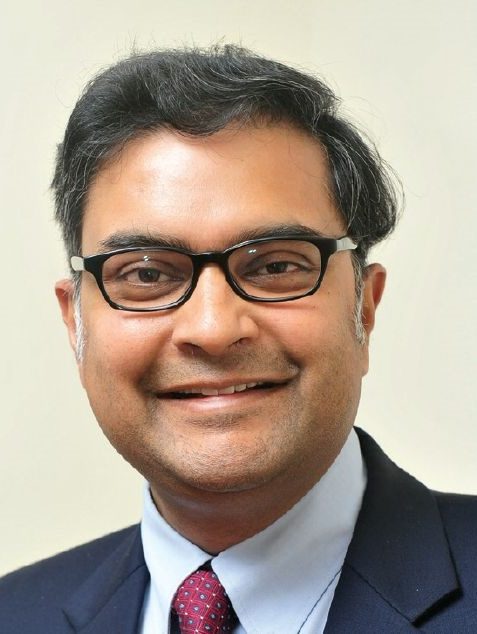 Ravi Gautham, CFA
Ravi Gautham, CFA, Senior Vice President and Head, Northern Trust Asset Management Ravi Gautam, CFA, has served as the head of Northern Trust Asset Management's Business Unit in India since December 2009. He also serves on the executive management team and board of Northern Trust's India subsidiary – Northern Operating Services Pvt. Ltd. Previously, Gautham was senior vice president and director of risk management at Northern Trust Global Advisors. He has written articles, published papers, and spoken on risk and portfolio management issues at several conferences worldwide. He also is an executive committee member of the American Chamber of Commerce in India (AMCHAM). Gautham is a CFA® charterholder and a member of CFA Society India and CFA Society Chicago.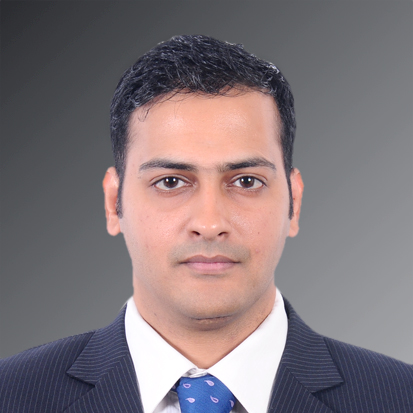 Ramkumar Venkatramani
Ram has over 18 years experience in Global investing. In his most recent stint, he was lead, investment advisory at Kristal.AI where he advised HNI and UHNI clients on global asset allocation. He also advised wealth management firms on global diversification and co-managed pooled investment strategies. Prior to this, he was head of investment products at Globalise, an early stage Fintech firm in the global investing space. At Globalise,he oversaw research and product development. Before venturing into the Fintech space, Ram spent close to fifteen years at a traditional asset management firm, Thomas White International. At Thomas White he oversaw international and emerging markets investment mandates for institutional clients. He began his investment career trading index options at a New York prop trading firm. Ram has a degree in Engineering from the university of madras and a post-graduate certificate in Financial risk management from the New York University. He is a CFA charter holder and holds the CIPM designation.
5FTech-Agenda-Pictorial-full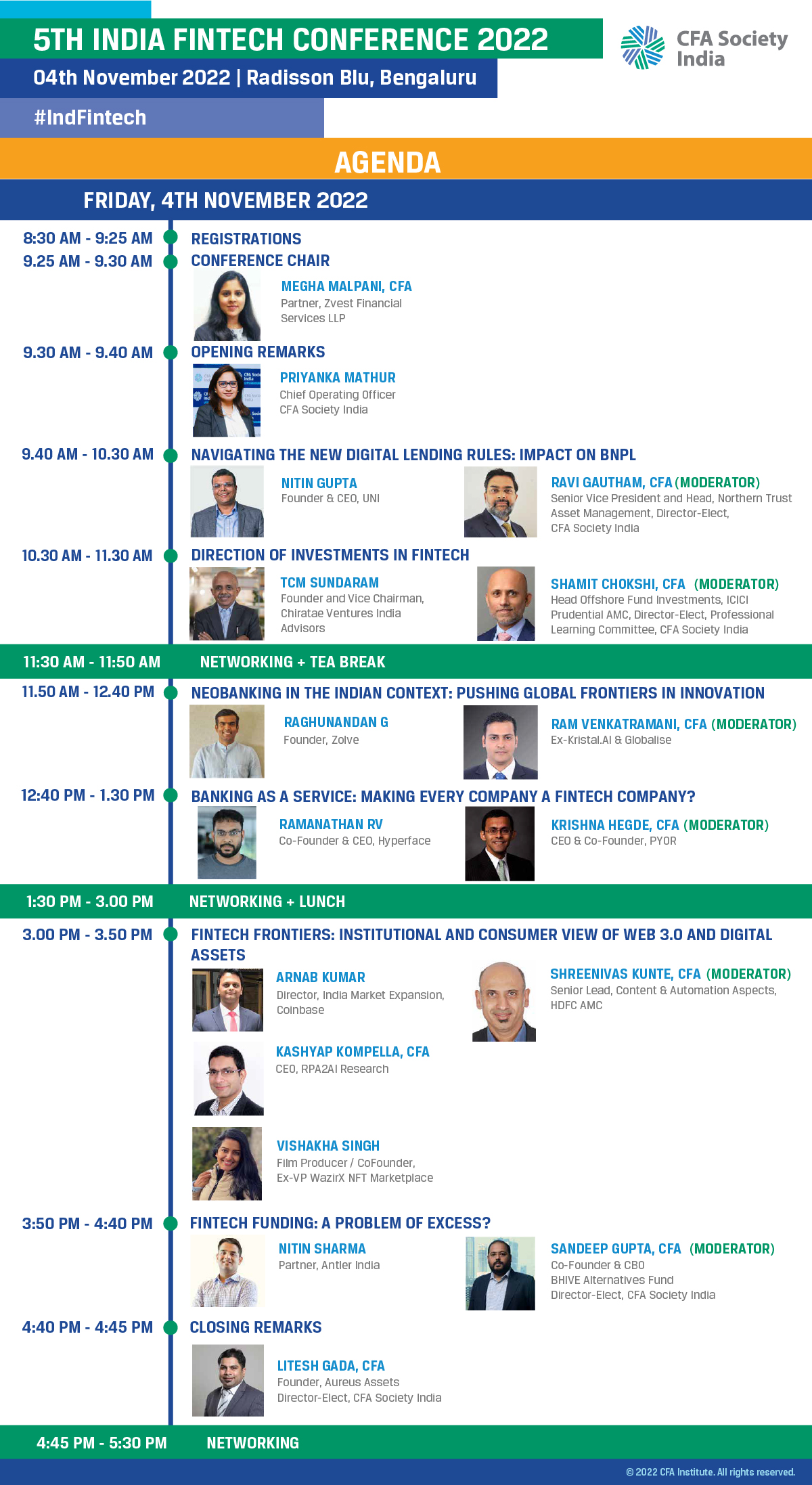 | | |
| --- | --- |
| Category | Regular Rate |
| CFA Institute Members and CFA Society India Members | Free |
| CFA® Program Registered Candidates | INR 1500 |
| Passed Level III of the CFA Program | INR 3000 |
| Non-members | INR 3500 |
Cancellation Policy: No refunds will be issued for any cancellations received within 48 hours of program starts. Substitutions from the same company are accepted with fee adjustment, if appropriate. Sharing of registrations is not permitted.
6 PL

CFA Institute members can claim PL credit by providing their CFA Institute ID number when registering.

Global Passport Accredited Programme

Allows members of participating CFA societies to attend each other's society events at the local member price
2022-11-4 08:30
2022-11-4 17:30
Asia/Kolkata
5th India Fintech Conference | Bangalore
Every year, CFA Society India's Fintech Conference brings together hundreds of people to discuss and critique the evolution of Fintech industry in India. The industry has evolved to an extent that it is no longer just a sub-sector within the financial services universe, but a key service enabler in itself. Given how Fintech has integrated
Radisson Blu,Marathahalli, Bengaluru, Karnataka 560037
Save Event to Calendar