7th India Wealth Management Conference, Mumbai

August 9, 2022
9.00 am - 6.30 pm
Ballroom Taj Lands End, Mumbai

For more than a decade the wealth management profession benefitted from a confluence of high economic growth, low interest rates, rapid technological advances and relatively uninterrupted globalisation.
Unsurprisingly, India too, has profited in this Goldilocks decade. Over the last ten years, India has had a rapid growth in HNIs, a scaling up of business models and an emergence of wealth tech platforms.
But with the increased disruption of capital flows, rising inflationary pressures, higher interest rates and an emergence of economic fences across borders, there is a growing need for wealth management services to reimagine their offerings.
To deliberate and know more on how these changes will shape the industry for the future, come attend CFA Society India's 7th annual Wealth Management conference. This year's conference will be a full day live event with an exciting list of carefully selected speakers. The conference will be hosted at Taj Lands End on 9th August. A half day wealth management in practice workshop will be offered for registered attendees on a first cum first served basis.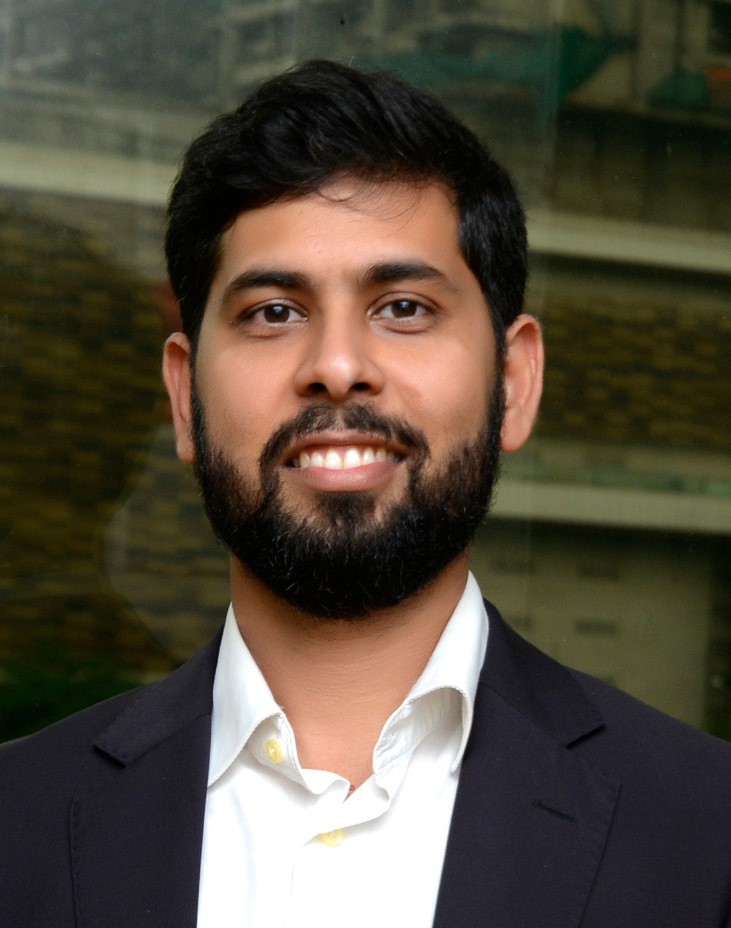 Abhishek Loonker, CFA
Abhishek Loonker, CFA is a Principal at GEF Capital Partners, one of the oldest Global PE firm focusing on ESG and Climate investing. He currently focuses on mid-market growth opportunities in Climate related areas in South Asia region. Mr. Loonker has over 18 years of professional experience in the Indian Private Equity and Venture Capital Industry. Prior to joining GEF Capital, Mr. Loonker spent 16 years at Ascent Capital, a leading Indian mid-market private equity firm and was part of the founding team. While there, he was involved in raising and managing three funds and worked on a number of investments across multiple sectors, including BigBasket.com, National Stock Exchange, RBL Bank, Cure Fit and GMR Energy. Previously, he worked as a Project manager with JGI Ventures where he consulted with several start-ups firms. Mr. Loonker serves on the board of Rochem India, Premier Energies and several other portfolio companies of GEF. He also serves as a Director on the board of the CFA Society – India. By qualification he is an MBA and CFA Charterholder. He has also completed an executive education program in Corporate restructuring and M&A from Harvard Business School. Mr. Loonker has also been recognized as a '40 under 40' in the Alternative Investment industry by AIWMI & IAAIF.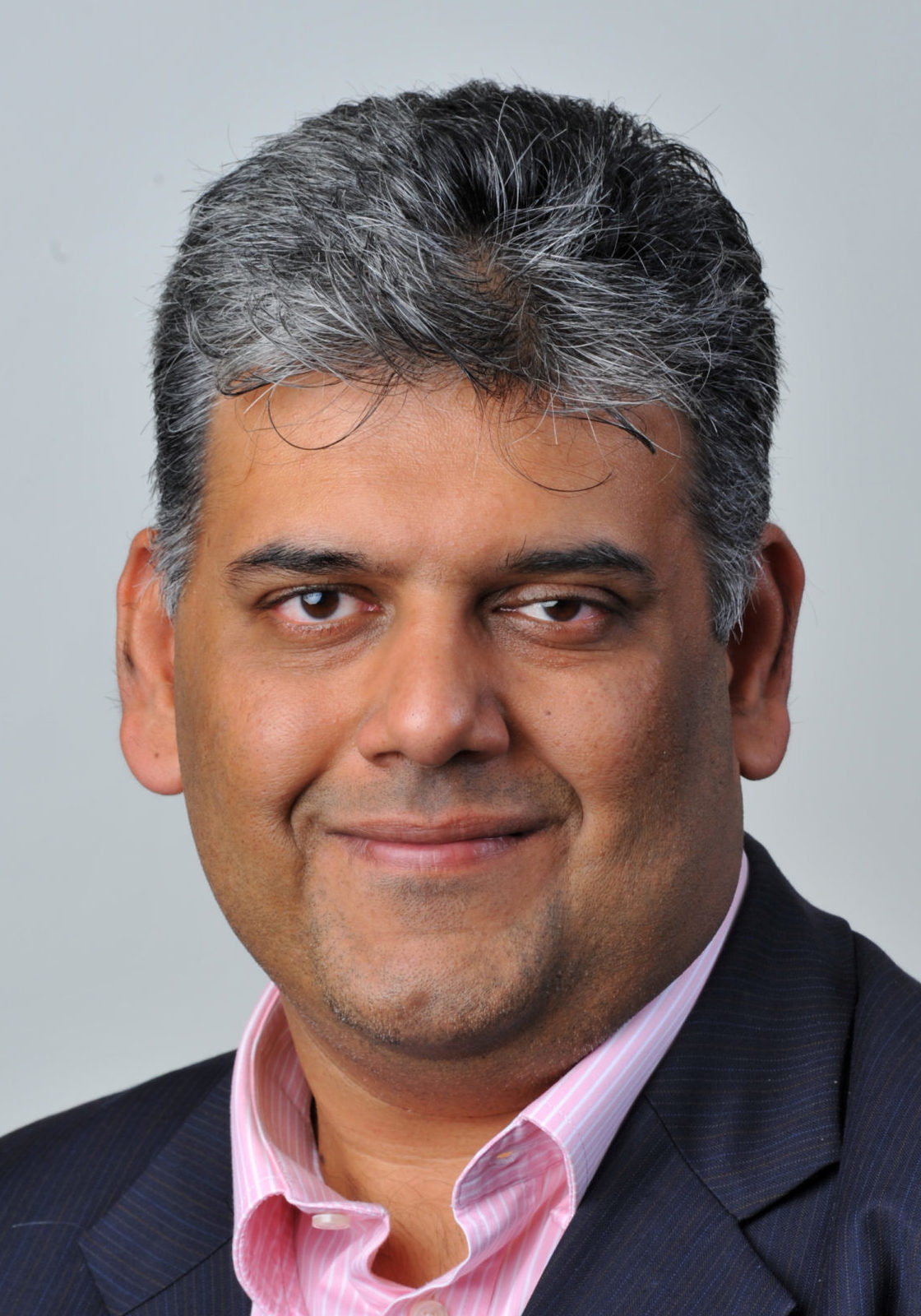 Karan Bhagat
Karan Bhagat is the Founder, Managing Director, and Chief Executive Officer of IIFL Wealth & Asset Management.
Karan has more than two decades of experience in the financial services industry. He is responsible for providing direction and leadership towards the achievement of the organization's philosophy, mission, vision and its strategic goals and objectives. He has built a team of experienced and talented professionals, who manage some of the most distinguished families in India & abroad. Under his able leadership, IIFL Wealth & Asset Management has grown from its humble beginnings to one of the leading wealth management companies in India managing more than USD44 billion in client assets. He featured in Fortune India's '40 under 40' list in 2016 and 2017 and The Economic Times '40 under Forty' list in 2017. He has received the URS Asia One Global Indian of the Year award in 2018. Karan holds an MBA in Finance from the Indian Institute of Management, Bangalore and acquired his bachelor's degree in Commerce from St. Xavier's College, Kolkata.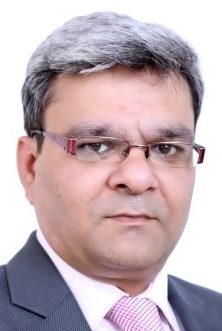 Kishor Bagri, CFA
Kishor has experience of more than 22 years across multiple industries and functions including 15 years in capital markets. He has worked across the investment chain including research, portfolio management and investment sales. He was with Edelweiss Securities where he headed the Corporate Access function. He previously worked with ING Investment Management as Senior Vice President & Portfolio Manager, managing INR 2,000 crore of AUM including INR 400 crore of offshore assets. During his 8 year stint at ING, he worked across investment styles such as fundamental, quantitative etc. He also managed funds and multi-manager portfolios which were later subsumed in the quantitative strategies – the focus area of the business. His capital market stint began with Dimensional Securities Pvt. Ltd. where he was a Research Analyst, involved in bottom-up equity research across sectors, investment strategy, opportunistic and event-based trading ideas etc. Kishor has also worked in various roles and functions including sales, business development in financial services, FMCG and the Telecom industry. He is a CFA charterholder and has completed his MBA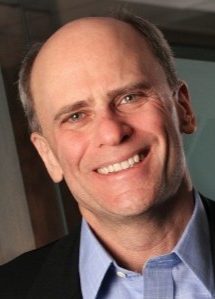 Larry Swedroe
Larry Swedroe, Chief Research Officer, Buckingham Wealth Partners. Since joining the firm in 1996, Larry Swedroe has spent his time, talent and energy educating investors on the benefits of evidence-based investing with enthusiasm few can match. Larry was among the first authors to publish a book that explained the science of investing in layman's terms, "The Only Guide to a Winning Investment Strategy You'll Ever Need." The second edition was published in 2005. He has since authored seven more books: "What Wall Street Doesn't Want You to Know" (2001), "Rational Investing in Irrational Times" (2002), "The Successful Investor Today" (2003), "Wise Investing Made Simple" (2007), "Wise Investing Made Simpler" (2010), "The Quest for Alpha" (2011) and "Think, Act, and Invest Like Warren Buffett" (2012). He has also co-authored nine books about investing: "The Only Guide to a Winning Bond Strategy You'll Ever Need" with Joe Hempen (2006); "The Only Guide to Alternative Investments You'll Ever Need" with Jared Kizer (2008); "The Only Guide You'll Ever Need for the Right Financial Plan" with Kevin Grogan and Tiya Lim (2010); "Investment Mistakes Even Smart People Make with RC Balaban (2012); "Reducing the Risk of Black Swans with Kevin Grogan (2014, second edition 2018); "The Incredible Shrinking Alpha" with Andrew Berkin (2015, second edition 2020); "Your Complete Guide to Factor-Based Investing" with Andrew Berkin (2016); "Your Complete Guide to a Successful and Secure Retirement" with Kevin Grogan (2019, second edition 2021); and his latest work, "Your Essential Guide to Sustainable Investing" with Sam Adams (April 2022). In his role as chief research officer and as a member of the firm's Investment Policy Committee Larry regularly reviews the findings published in dozens of peer-reviewed financial journals, evaluates the outcomes and uses the result to inform the firm's formal investment strategy recommendations. He has had his own articles published in the Journal of Accountancy, Journal of Investing, AAII Journal, Personal Financial Planning Monthly, and the Journal of Portfolio Management. Larry's dedication to helping others has made him a sought-after national speaker. He has made appearances on national television shows airing on NBC, CNBC, CNN and Bloomberg Personal Finance. Larry is a prolific writer, contributing regularly to multiple outlets, including Advisor Perspectives, The Evidence Based Investor, and Alpha Architect.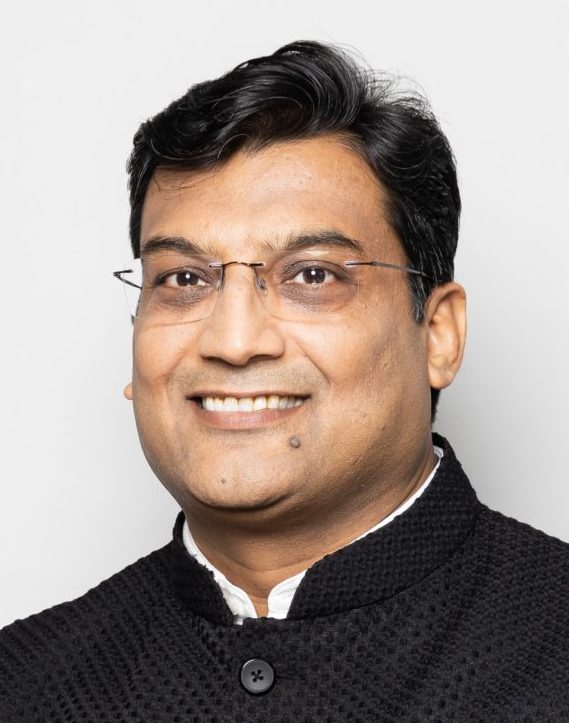 Navneet Munot, CFA
Navneet Munot is the MD & CEO of HDFC Asset Management Company Limited, a joint venture of HDFC Ltd. with abrdn Investment Management Limited. He joined the firm in February 2021. Navneet has 28 years of rich experience in Financial Markets. Prior to joining HDFC AMC, he was the Executive director and Chief Investment officer of SBI Funds management Private Limited. Navneet was a key member of the executive committee and was responsible for overseeing investments worth over $ 150 billion across various asset classes in mutual funds and segregated accounts. Navneet was a Director on the board of SBI Pension Funds (P) Limited. In his previous assignments, he was the Executive Director & Head – multi-strategy boutique with Morgan Stanley Investment Management and Chief Investment Officer – Fixed Income and Hybrid Funds at Birla Sun Life Mutual Fund. Navneet has a masters degree in Accountancy and Business Statistics and a qualified Chartered Accountant. He is a Charter Holder of the CFA Institute and CAIA Institute. He has also done Financial Risk Management (FRM).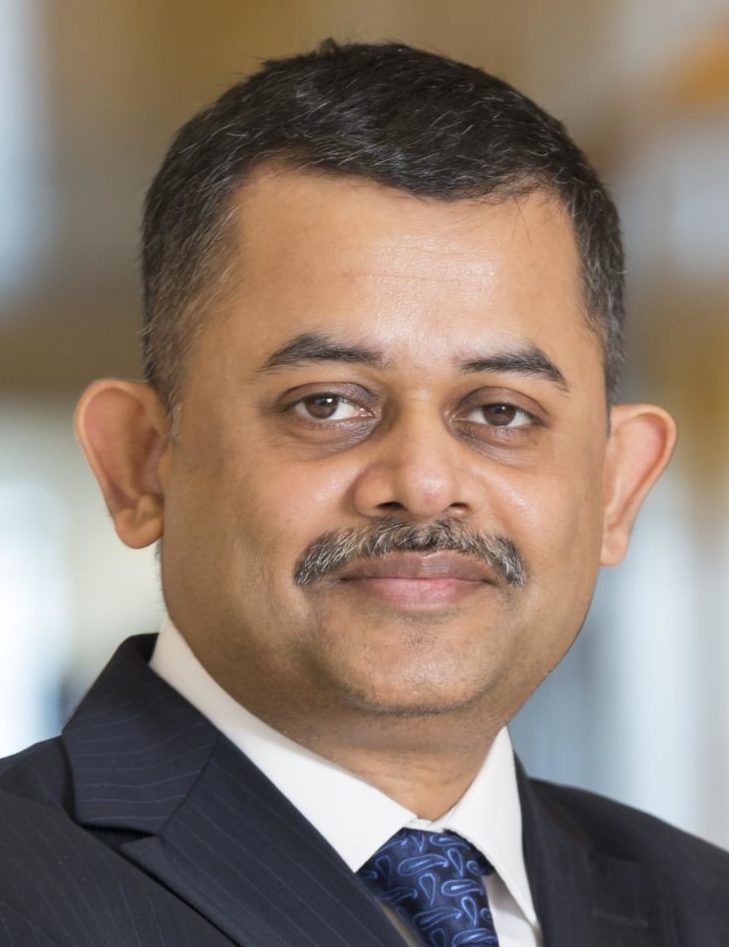 Neelkanth Mishra
Neelkanth Mishra is a Managing Director, co-head of Asia Pacific Strategy and India Strategist for Credit Suisse. He has been rated among the best analysts in India by the Institutional Investor and Asia Money polls. He is part of the Economic Advisory Council to the Prime Minister and has been an advisor to several government committees like the Fifteenth Finance Commission the FRBM Review Committee. He also advises businesses, and has been part of the Economic Advisory Council of the Confederation of Indian Industry for the past few years. He is a widely followed columnist in prominent newspapers and magazines. Neelkanth has worked on Metals & Mining, Indian Pharmaceuticals, Taiwan IC design, semiconductor foundries and Asian tech strategy research, based out of Mumbai, Singapore and Taipei. Prior to joining Credit Suisse, he was a Senior Technical Architect with Infosys Technologies. He has also worked with Hindustan Lever Limited and has been an entrepreneur. Neelkanth is a gold medalist from the Indian Institute of Technology, Kanpur, graduating in computer science and engineering, and a Distinguished Alumnus Award winner. He was ranked fourth in the prestigious entrance exam to the IITs. He is currently based in Mumbai.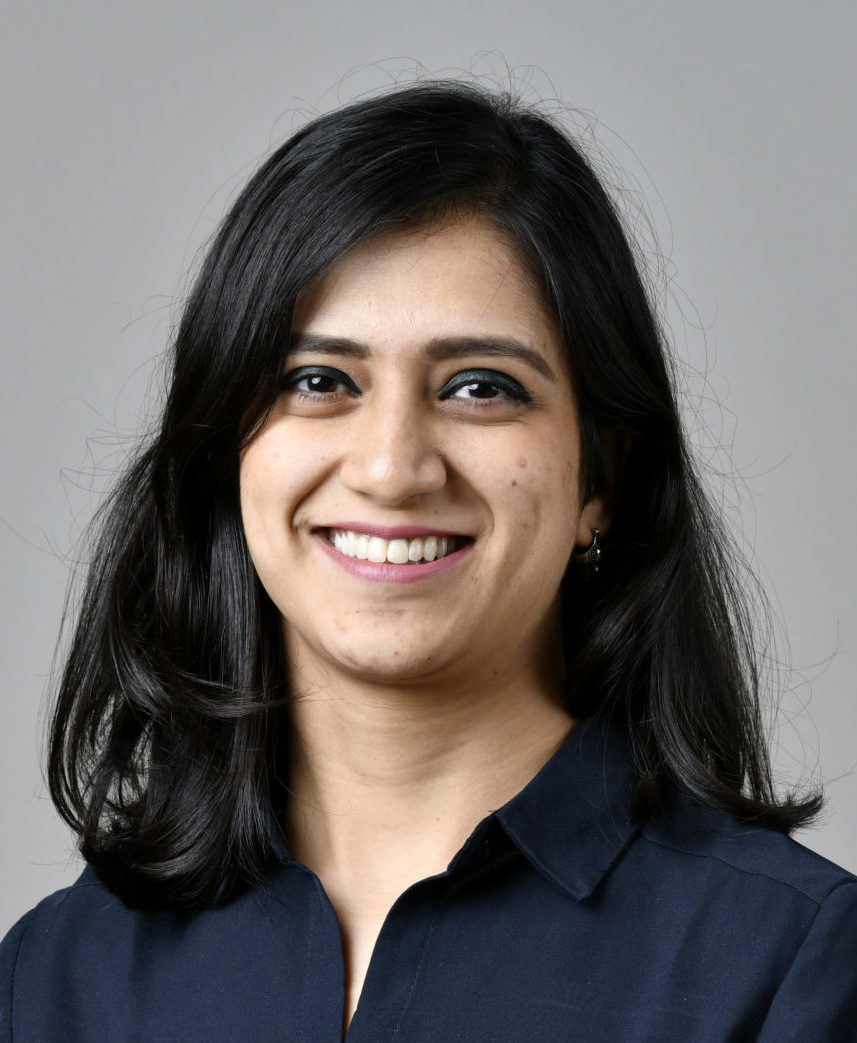 Ritika Mankar, CFA
Ritika works as a Strategist with BCA Research – a leading provider of global investment research that has been in the business since 1949. At BCA Research, Ritika works as part of the Global Investment Strategy (GIS) team, which is headed by Peter Berezin, BCA Research's Chief Global Strategist. Ritika is a sell-side veteran and prior to joining BCA, Ritika was a Director at Ambit Capital. She led Ambit's Macroeconomics team for over a decade and the franchise she managed was ranked amongst the top 3 franchises in India. Ritika has served as a Director on the Board of CFA Society India and has done a short stint with the Indian Ministry of Finance. She is a trained macroeconomist and is also a CFA charter holder.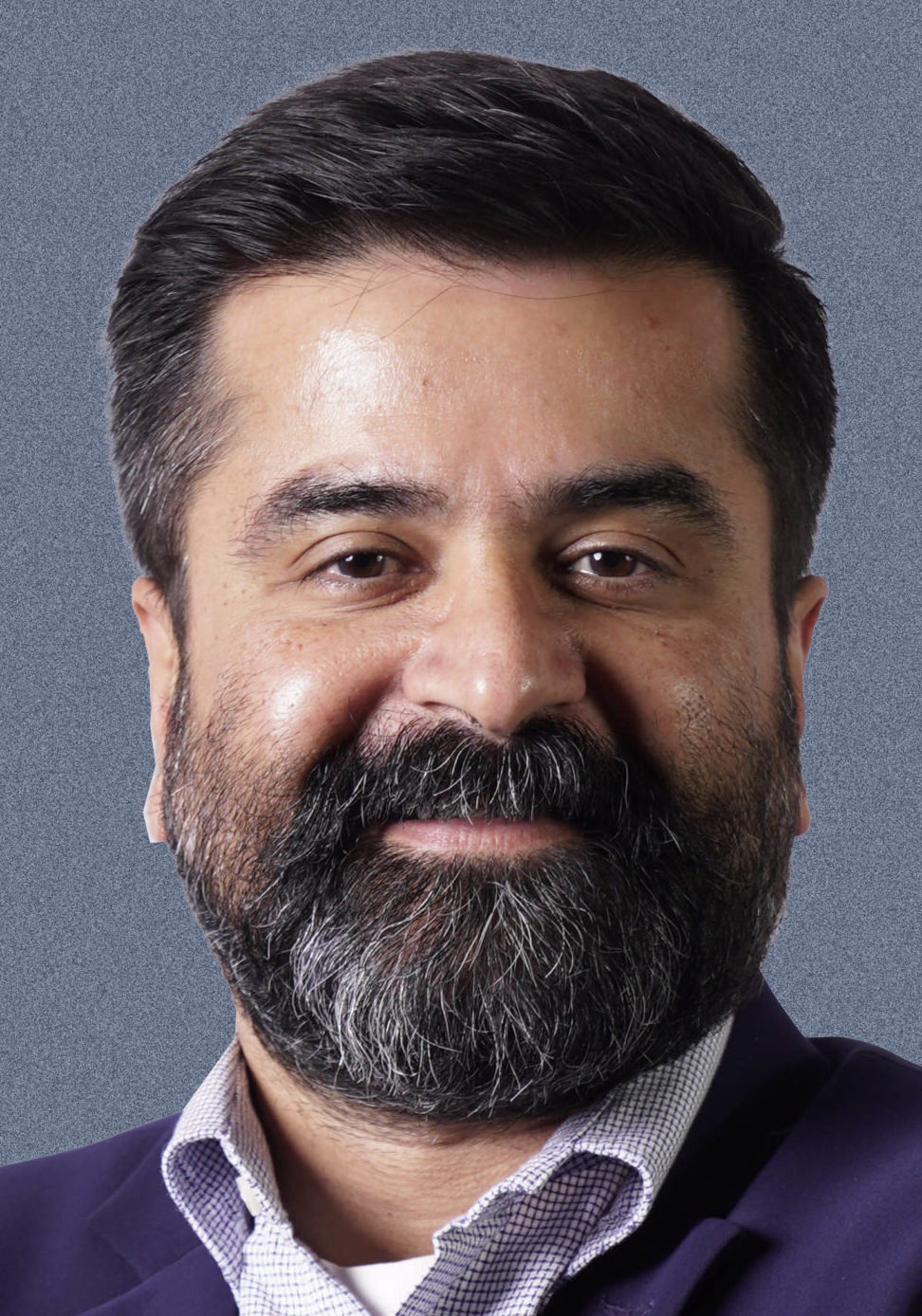 Aashish P. Somaiyaa
Aashish is responsible for strategizing, growing, and managing the operations at WhiteOak Capital Asset Management Limited. Aashish has over 20 years' experience in business strategy and management, process driven sales and distribution, product development and marketing of investment offerings. He has been engaged with India's private sector asset management industry for pretty much its entire growth trajectory post 1998. Prior to WhiteOak Capital Asset Management Limited, Aashish served for nearly 8 years as Managing Director and CEO of Motilal Oswal Asset Management Company, one of the highly regarded and differentiated boutique equity managers in India backed by excellent performance track record and well documented investing philosophy. Star􀆟ng with about ₹1,300 crs ($150 mn) in 2013, Motilal Oswal AMC grew to >₹42,000 crs ($5.6 bn) of equity assets across portfolio management services, alternative investment funds, offshore funds and domestic Mutual Funds. Motilal Oswal was awarded Brand of the Year at the CNBC India Business Leadership Awards in 2018. Prior to Motilal Oswal AMC, Aashish was heading sales and distribution of ICICI Prudential AMC for their MF, PMS and Real Estate offerings through multiple distribution channels across India and Middle East. He has led new product development, product management, communication and distribution channel delivery over a number of years. Aashish holds a Bachelor of Engineering in Polymer Science from Pune University and a Masters in Management Studies in Finance from NMIMS, Mumbai University.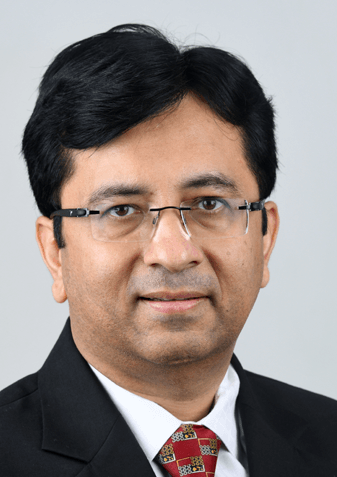 Rajeev Thakkar, CFA
Rajeev Thakkar has over two decades of experience in various segments of the Capital Markets such as investment banking, corporate finance, securities broking and fund management, he is currently the Chief Investment Officer and Director at PPFAS Mutual Fund, a fund managing more than $ 3 billion of assets. He has been an investment manager since 2003. He is a strong believer in the school of "value-investing" and is heavily influenced by Warren Buffett and Charlie Munger's approach. He is a qualified Chartered Accountant, Cost Accountant and a CFA Charterholder.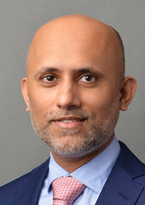 Shamit Chokshi, CFA
Head Offshore Fund Investments, ICICI Prudential AMC Ltd Shamit joined the AMC in February 2016, oversees ~USD 2.6 billion of assets advised across various funds and institutional mandates of global clients, leads manager selection for global strategies for local investors Over 14 years of experience manager selection, investments, research advisory, products, asset raising, institutional client services and global strategic partnerships.Set up and managed several India equity and FI funds across Asia (incl Japan) and Europe, selected global managers, raised assets and crafted AM partnerships with large financial groups. Previously worked at Reliance-Nippon Life Asset Management in Mumbai and Nippon Life Insurance / Nissay in Tokyo, leading the AM Joint Venture, and strategic partnerships across Asia and Europe; earlier gained equity research and fund advisory experience with firms in New York, Boston and Mumbai. MBA - Boston College (USA), Masters and Bachelor of Commerce degrees from University of Mumbai (India), CFA Charter holder (Member CFA India Society and the local Research & Advocacy sub committee), pursuing advocacy efforts in ESG, fund regulations and foreign investments in India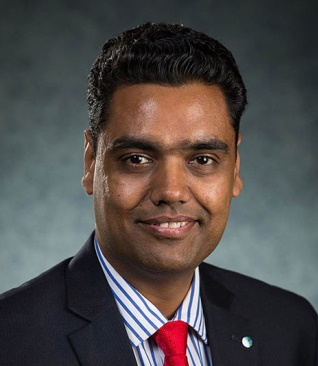 Biharilal Deora, CFA, CIPM
Biharilal Deora is a director at Abakkus Asset Manager LLP, an India-focused asset management company. His investment expertise spans a broad array of asset classes. Prior to joining Abakkus, Mr. Deora was managing corporate, family office, and university clients. He began his career as a financial analyst at leading financial services firms, such as Credit Suisse and Fidelity Investments. Mr. Deora holds a master's degree in commerce from Veer Narmad South Gujarat University. He is a top-ranking chartered accountant and a certified financial planner. Mr. Deora serves as a director on the board of CFA Society India and is a visiting faculty member for advanced finance programs.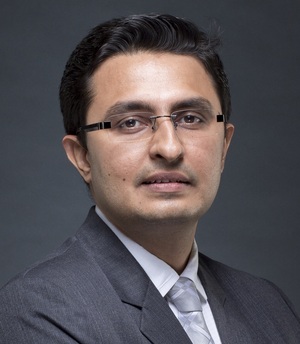 Anil Ghelani, CFA
Anil is the Vice Chairman of CFA Society India. He has been working with DSP Group since 2003 and is currently Head of Passive Investments & Products. Previously, he served as the Business Head & Chief Investment Officer at DSP BlackRock Pension Fund Managers. Earlier in his career at DSP, Anil was responsible for buy-side credit research on companies across various sectors for taking credit exposures and during that time he was influenced by Dr. Altman's Z Score model for evolving strategies to analyze balance sheets and to mitigate risk. He also worked at IL&FS Mutual Fund and at S.R. Batliboi, a member firm of EY. Anil is a CFA charterholder, Chartered Accountant and holds a Bachelor in Commerce.
DOWNLOAD AGENDA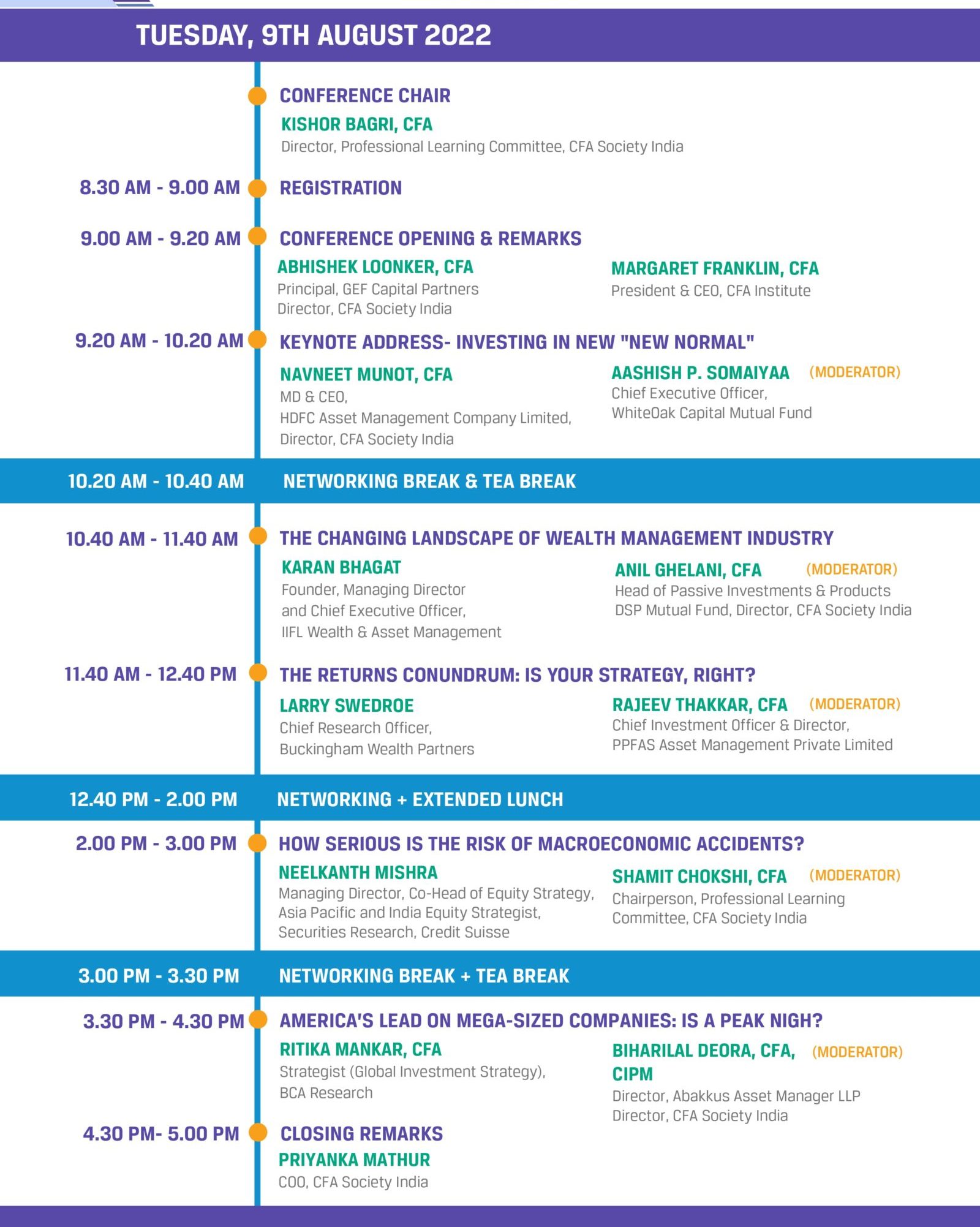 Click Here to Register 
Period
Special rate
CFA Society India Members

500

Renewed membership & New members Before 15 June 2022
Renewed membership & new membership before 15 July 2022
1000
Standard Categories

Category

Regular Rate

Early Bird Rate Valid Thursday, 30 June 2022)

CFA Institute Members and CFA Society India Members
INR 3000
INR 2000
CFA Program Candidates
INR 4000
INR 3000
Non-members
INR 7500
INR 5000
Group (5 minimum and no early bird discount)
INR 4750
N/A
25 delegate sponsor
INR 4500
N/A
50 delegate sponsor
INR 3500
N/A
Cancellation Policy: No refunds will be issued for any cancellations received within 48 hours of program starts. Substitutions from the same company are accepted with fee adjustment, if appropriate. Sharing of registrations is not permitted.
Platinum sponsor

Gold sponsor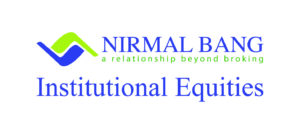 Silver sponsor

Silver sponsor

Book sponsor

Exchange Partners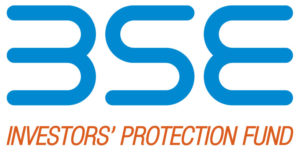 Delegate Sponsor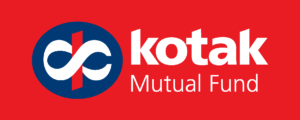 View the 
exhibit and sponsorship opportunities
 (PDF)
Mastering Impactful Networking Learn from the stalwarts & become a champion in the art of networking in this interactive & engaging session
Careers in Risk Management in the Investment Space While still evolving in India, risk management is going to assume great importance in investment firms in future. With each passing crisis, firms  are realizing the significance of this critical function in the investment process. This session will help us understand the opportunities and pathways for CFA charterholders and candidates looking to make a career in this space.
Fintech – the Future of Investment Management Big Data, artificial intelligence and machine learning are changing the landscape for investment management. As boundaries between finance and tech disappear, how does it change the roles of investment professionals? What skills are required to survive and thrive in future? What opportunities do we see in the horizon and what should you do to capitalize on them? Get all the answers in this session.
---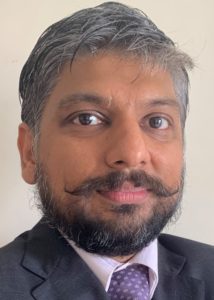 Anurag Agarwal, CFA
Managing Director, CLSA India
---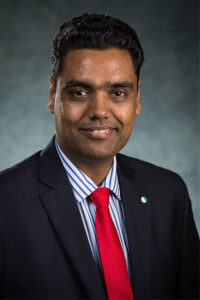 Biharilal Deora, CFA
Director, Abakkus Asset Manager LLP
---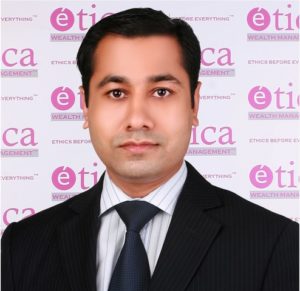 Gajendra Kothari, CFA
MD and CEO, Etica Wealth Pvt. Ltd.
---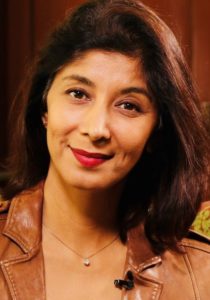 Hansi Mehrotra, CFA
Founder and CEO, Money Management India
---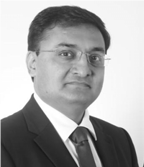 Jayesh Gandhi, CFA
Head – Offshore and Alternative Investment Strategies, Baroda BNP Paribas Mutual Fund
---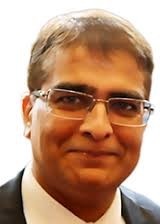 Rajendra Kalur, CFA
Chairperson, CFA Society India
---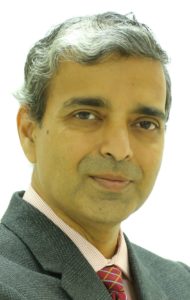 Sanjay Parikh, CFA 
Former Head – Financial Products Distribution, Mahindra Finance
---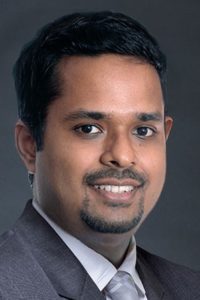 M. Suryanarayanan, CFA
Vice President and analyst with the Equity Investments team and a Fund Manager, DSP Investment Managers
---
5 PL

CFA Institute members can claim PL credit by providing their CFA Institute ID number when registering.

Global Passport Accredited Programme

Allows members of participating CFA societies to attend each other's society events at the local member price
2022-8-9 09:00
2022-8-9 18:30
Asia/Kolkata
7th India Wealth Management Conference, Mumbai
For more than a decade the wealth management profession benefitted from a confluence of high economic growth, low interest rates, rapid technological advances and relatively uninterrupted globalisation. Unsurprisingly, India too, has profited in this Goldilocks decade. Over the last ten years, India has had a rapid growth in HNIs, a scaling up of business models
Ballroom Taj Lands End, Mumbai
Save Event to Calendar