India Alternative and Quant Investing Summit | Chennai
November 4, 2023
9:00-18:00
Radisson Blu Hotel Chennai City Centre

Over the last decade, the interest in Alternative investing has picked up in India. Institutions/ Family offices/ HNIs are looking at opportunities to generate returns that is agnostic to broader equity markets. And more recently Quantitative investing has taken the financial markets by storm that has surprised every market participant.
A decade post the setting up first of the Alternative Investment Funds (AIFs), we at CFA Society India, reckon that its an opportune time to examine the performance, the opportunities and the risks in Alternative investing!
We bring to you, a cocktail, a combination of Alternative & Quantitative Investing professionals in a format that resembles a Gujrati thali, where there is something for everyone. We have curated an event that s a mix of speaker sessions and hands-on workshop to up-skill oneself.
Look forward to seeing you!
Note: Quantitative Investing Workshop has reached its capacity limit
Date: 4th November,2023
Time: 9 am to 6 pm(Registration starts at 8:30 am)
Venue: Radisson Blu Hotel Chennai City Centre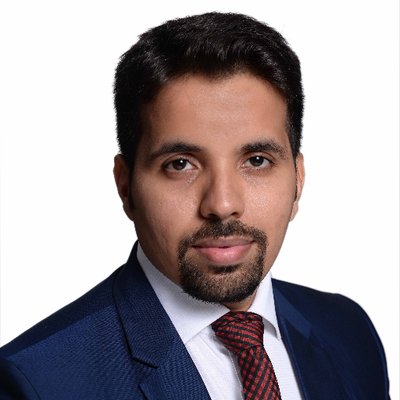 ANKUR PARWANI
Ankur is the Regional Director, South at ESR India and is responsible for leasing Grade A+ Industrial and Logistics real estate in the southern region and acquiring greenfield and brownfield projects to add to ESR's portfolio. He is actively involved with growing ESR's footprint, analysing upcoming markets, industrial growth corridors and infrastructure needed to support the growth of industries in the South.He has over 14 years of experience in the real estate domain relating to modern infrastructure and the evolution of smart spaces. Prior to ESR Ankur was heading CBRE's Land, Industrial & Warehousing team in Chennai. Ankur has also been an RJ in the past and has done event management for various corporates.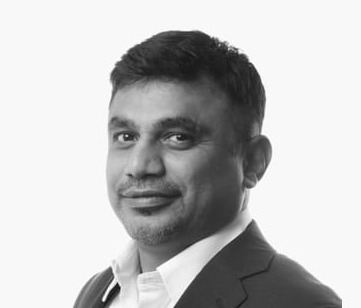 DEEPAK GOWDA
Deepak has been investing in India, across the PE spectrum, for over a decade. He focuses on healthcare, technology and ed-tech sectors, and is currently associated with young and rapidly growing portfolio companies in these sectors, working closely with entrepreneurs at the strategic and operating level to help companies transition to the next level. He serves on many boards including iNurture, Naari, Robosoft Group, and Skanray. Earlier in his career, Deepak worked for over a decade in the US across various operating roles – product management, business development, consulting & software development – in the healthcare and technology sectors. In his last position as Lead Product Manager at Biogistics Inc. in Atlanta, he led cross-departmental teams, partook in re-engineering/productivity enhancement efforts and consulted with 30 major healthcare institutions across the US. Deepak has an MBA from Cornell University's Johnson School of Management, an MS in Computer Information Science from the University of South Alabama, and a BE in Electronics & Communication from the University of Mysore.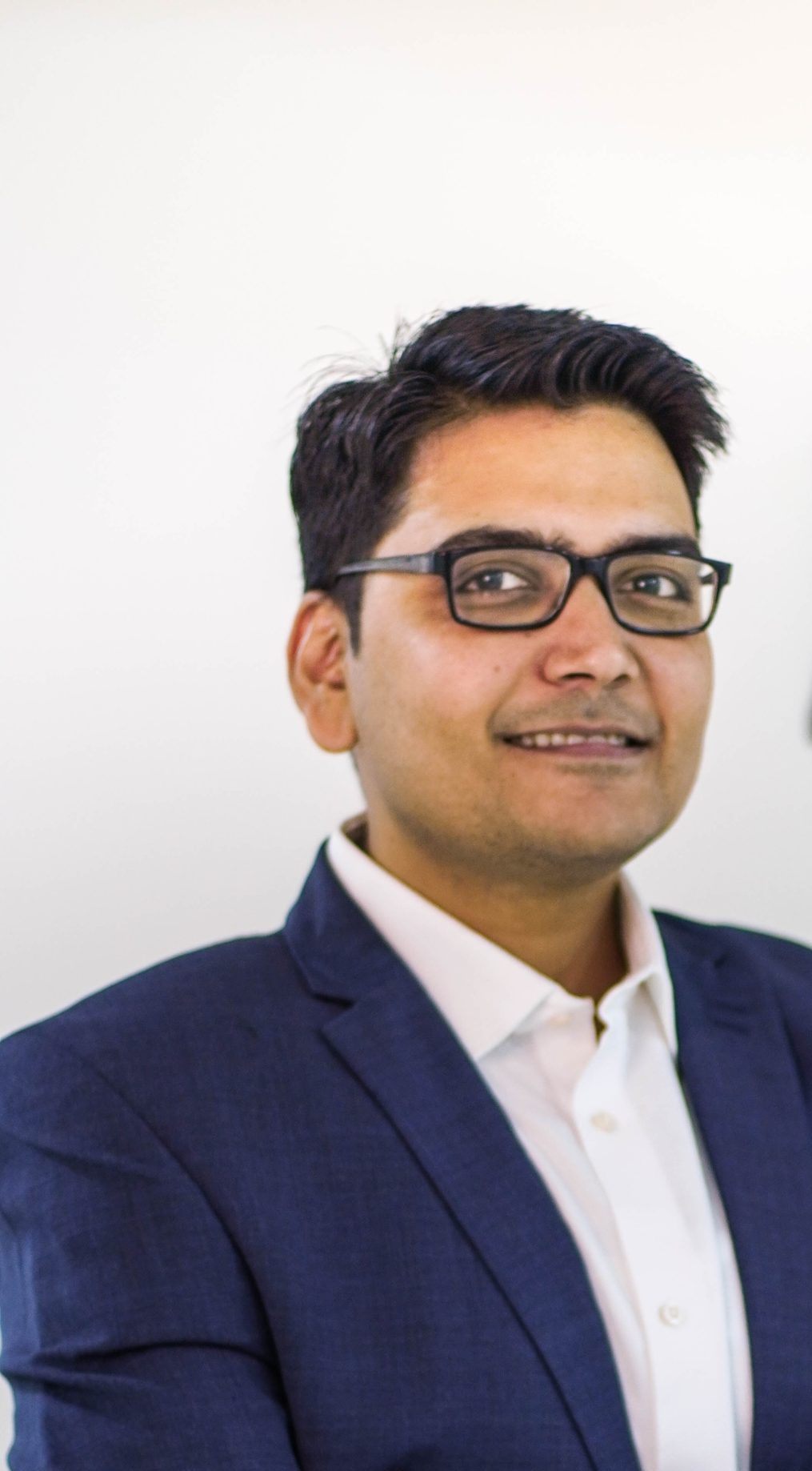 KSHITIZ JAIN, CFA, FRM
Kshitiz has been spearheading the direct equity vertical at CAGRwealth wherein he has been managing active investing strategies. Kshitiz has been a key driver in setting up the research and decision making process for the same. Prior to joining CAGRwealth, he was working as Senior Associate Director – Treasury at CTBC Bank India, where he was responsible for managing the Investment and Trading desk for the bank. Kshitiz is an avid reader, with a passion for analyzing business fundamentals and investing strategies. Kshitiz has an MBA from IIM Bangalore and a B. Tech degree from IIT Roorkee. He is a CFA Charter holder and Financial Risk Manager (FRM)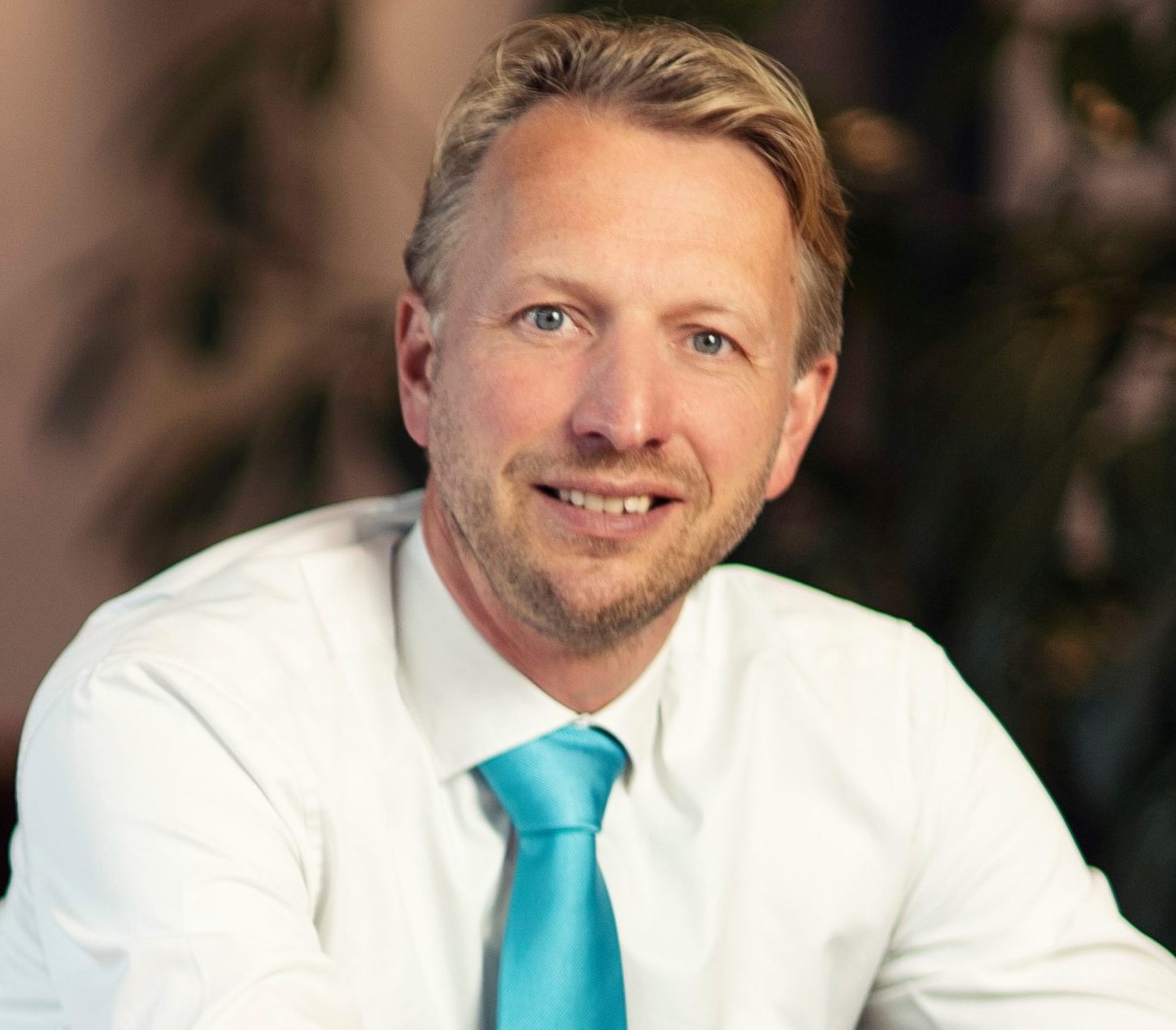 PIM VAN VILET
Pim van Vliet is Head of Conservative Equities and Chief Quant Strategist. As Head of Conservative Equities, he is responsible for a wide range of global, regional, and sustainable low-volatility strategies. He specializes in low-volatility investing, asset pricing, and quantitative finance. He is the author of numerous academic research papers including publications in the Journal of Financial Economics, Management Science, and the Journal of Portfolio Management. Pim is a guest lecturer at several universities, author of an investment book and speaker at international seminars. He became Portfolio Manager in 2010. Pim joined Robeco in 2005 as a Researcher with responsibility for asset allocation research. Pim holds a PhD and a Master's cum laude in Financial and Business Economics from Erasmus University Rotterdam.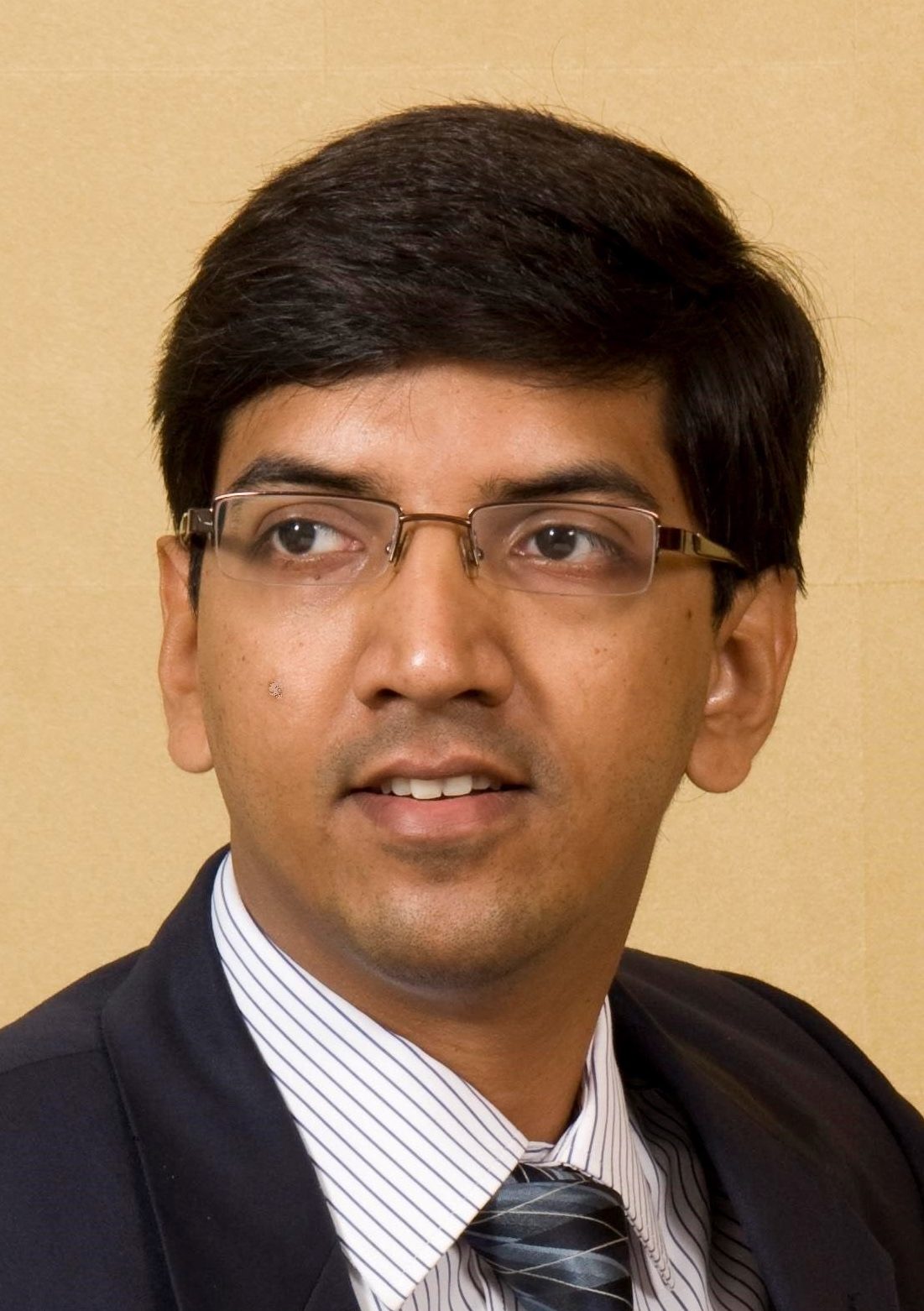 RAHUL SHAH
Rahul Shah is an Investment Professional with over 20 years of investment experience across Private Equity, Strategic Situations and Data Centers. Currently he is a Partner at Kotak Alternate Asset Managers where he oversees investments in Strategic Situations and Data Centers. Prior to Kotak, he worked at Multiples Private Equity, Fidelity Private Equity and ICICI Bank Treasury and Investment Banking. He has investment experience across various sectors including Technology, Healthcare, Logistics, Chemicals, Industrials and Financial Services. He was an early investor in Netmagic in 2007 at Fidelity Private Equity which was later sold to NTT and is now the largest Data Center player in India. At Kotak, he led the strategic investment in Sify Data Centers in 2020 to fuel their DC growth and build a world class DC infrastructure. He also raised India's first operator agnostic DC Fund in 2022 with commitments of USD 600m. He actively evaluates opportunities to invest in Data Center Infrastructure in India both greenfield and brownfield.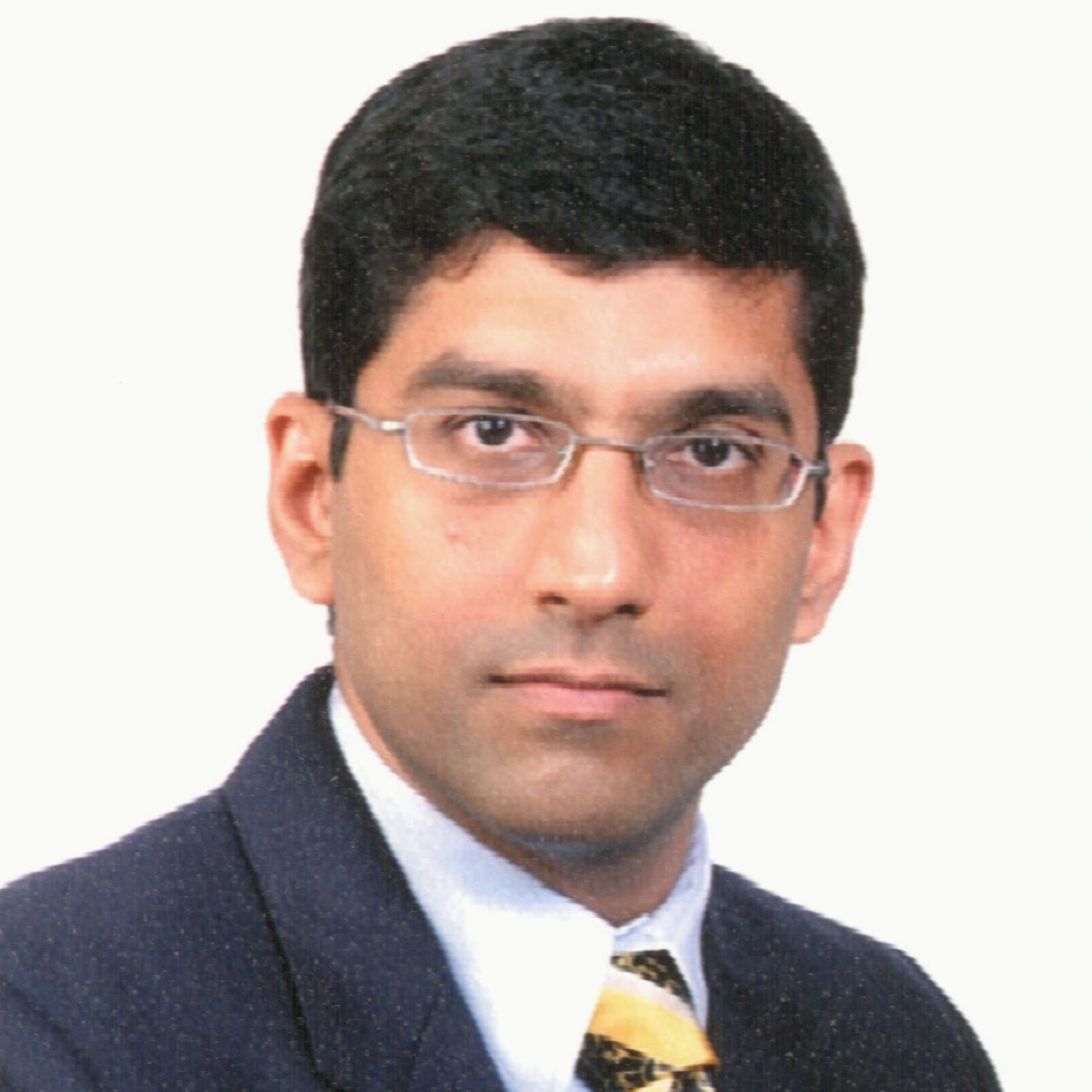 RISHI KOHLI
Rishi has over 22 years of experience in the Indian financial markets heading both sell-side and buy-side businesses in the public equity markets space. He has a lot of market firsts to his credit with being the pioneer in options strategies and managed futures research for India in his institutional broking days from 2001-2006 to starting and running India's first quantitative hedge fund in 2007 & Asia's first systematic managed futures fund in 2011 at ProAlpha, as part of US-based Monsoon Capital where he has had many global institutional investors offshore and some of the biggest Indian family offices onshore as investors and clients. Rishi has run various hedge fund strategies across India and Asia with a focus on quantitative and systematic strategies and has won many global awards in the past for running the Best New Asian Fund and Best Managed Futures Fund in Asia besides one of the quant Funds being managed by him being ranked in the Top 10 funds globally in its category in 2020 due to capturing strong market returns in the sharp Covid related market crash.Rishi is currently the Managing Partner & CIO of the Hedge Fund Strategies business at InCred Capital. His prior stint was at Avendus where he was the Managing Director & CIO of Quant Strategies within their hedge fund unit and helped Avendus launch a couple of quant-based long-short strategies in a short span of time.Rishi has been a speaker at many global quant and hedge fund conferences like Quant Invest in Paris, Hedge Funds Asia in Hong Kong, MFA Conference in Miami, VCCircle's PE/VC Summit in Mumbai and AIWMI's Alternatives Summit in Mumbai.Rishi's comments and interviews are regularly featured on various television media like CNBC and ET Now as well as various leading financial newspapers and magazines like Economic Times, Business Line, Outlook Money and Business India. He is one of the most prominent faces on the institutional buy side industry for quant-based and systematic investing in India.He holds an MBA from IIM Lucknow and Bachelor's in Mechanical Engineering from IIT Kanpur.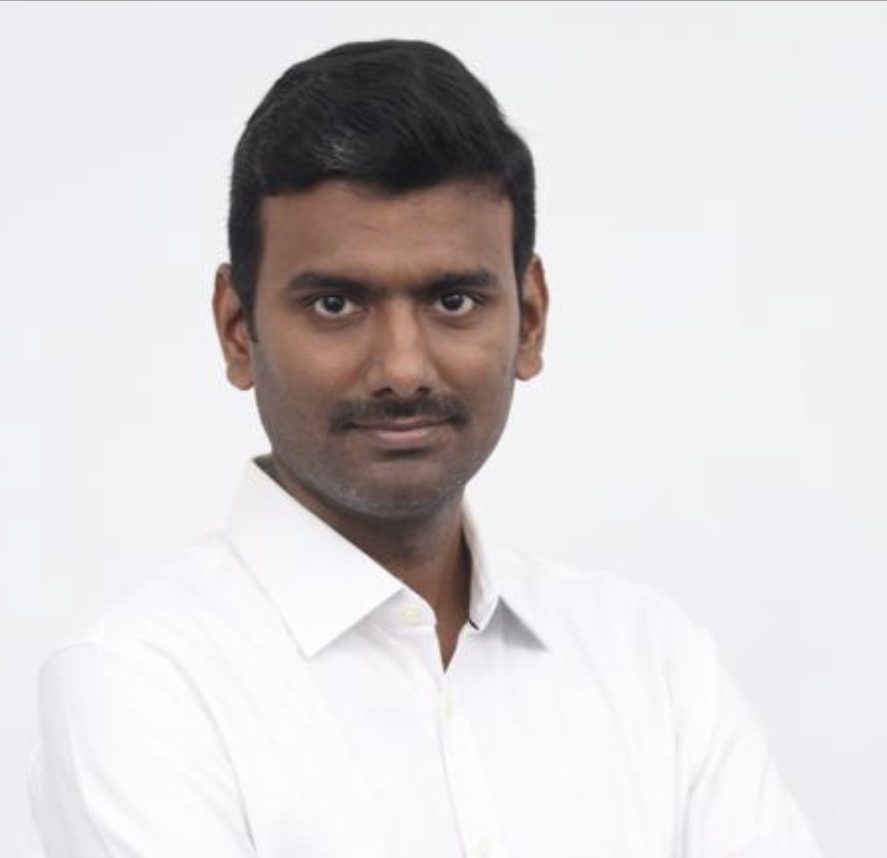 V P RAJAN, CFA
V P Rajan, Managing Director, Veda Corporate Advisors Private Limited Investment banking. Rajan has 15+ years of experience in the investment banking business. He has advised several companies, promoters and investors in raising PE/VC funding, PE exits as well as in M&A transactions. Prior to joining Veda, he worked with Ernst & Young as part of their Transaction Advisory. Rajan is a CFA® charter holder and an Fellow Member of the Institute of Chartered Accountants of India.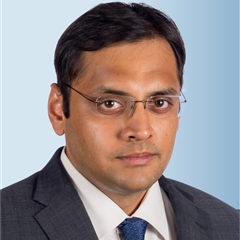 VIVEK SRIRAM
Vivek Sriram is a Partner in the Corporate and Commercial and M&A practice group. Vivek's expertise lies in advising international and domestic clients on structuring of transactions, investment strategies, domestic and cross-border M&A, strategic alliances, joint ventures, private equity, venture capital investments, strategic buy outs and exits and general corporate matters. He also has experience in appearing before the Madras High Court and other courts and tribunals in Chennai on matters relating to election law, corporate, commercial, debt recovery and constitutional laws. Vivek has been ranked as one of India's top TMT / Fintech lawyers for 2021, by Asian Legal Business and ranked as a Recommended Lawyer for Corporate and M&A by The Legal 500.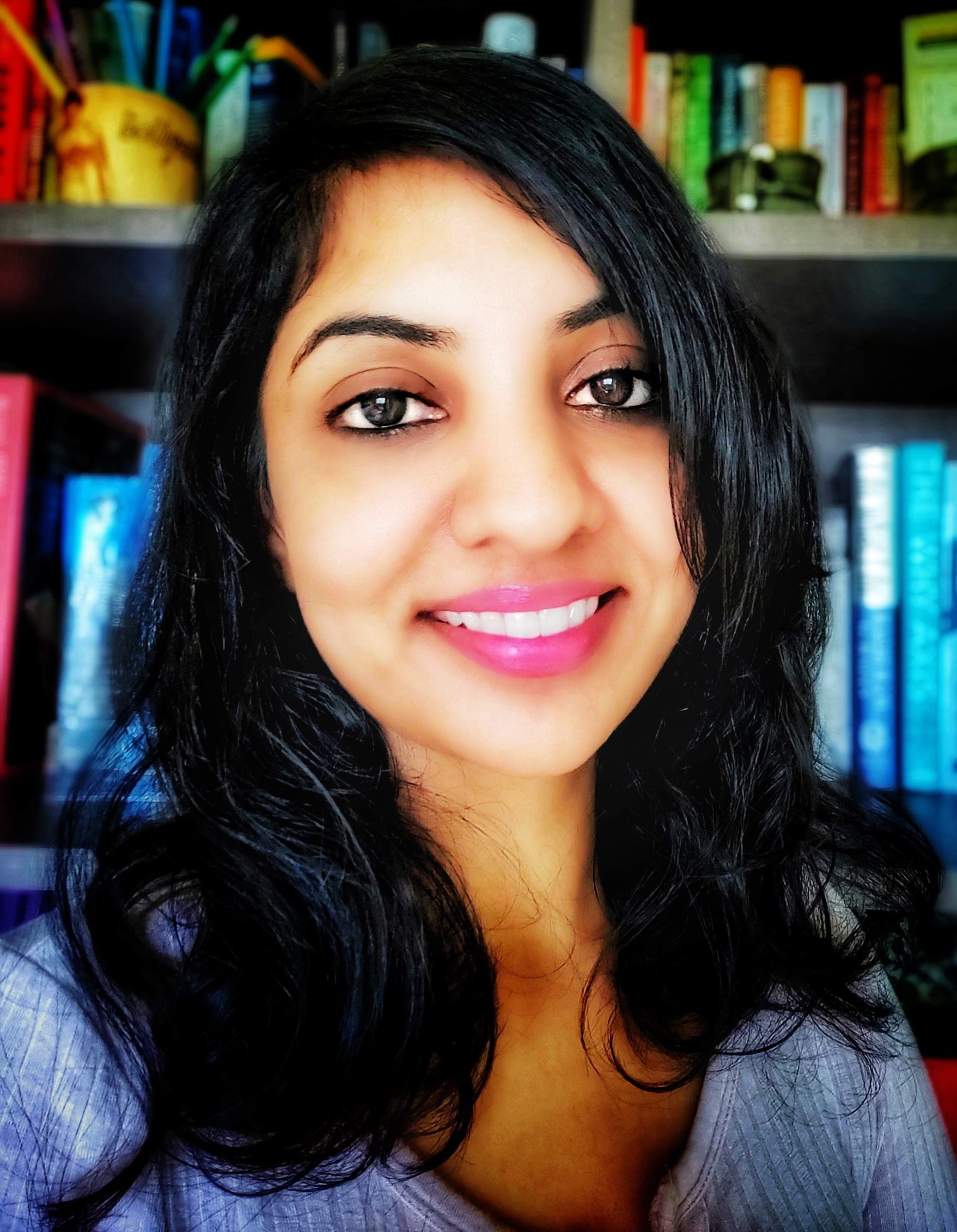 DEVI SHANKAR
With an experience of 20 years, Devi has worked in the entire gamut of investments from private equity, investment banking and structuring. With this wealth of all-round exposure, in her current role at Anarock Capital, she heads data centers, industrial and logistics vertical focusing on investment banking, land acquisition, asset monetization and leasing. Prior to Anarock, she had assumed a P&L responsibility with a large private sector warehousing group leading corporate finance and fund raising. In her earlier stint with ASK Property Investment Advisors, she was a part of the Investments team responsible for origination, evaluation and closure of deals for private equity investments in real estate. Previously with JLL, Deloitte and KPMG, Devi's responsibilities have advisory and investment banking in real estate. Till date, Devi has transacted Investment deals of INR $1.9 bn and advised 25+ private equity funds / investors on over 35+ transactions, having an aggregate deal size of over $1.75 bn. Her extensive experience runs across the finance and investment spectrum of origination, business development, transaction structuring, negotiations and deal closures in real estate, industrial, logistics and data centers. Devi has won multiple awards and recognition including 40 under 40 Alternative Investment Professionals in India 2022, Woman Business Leader in a Male Dominated Industry (2019). Women leader in AEC industry in India (2022) by Construction World Magazine, etc. Devi is a Chartered Accountant, CFA from CFA Institute, USA and has an MBA (Hons) from The University of Chicago Booth School of Business, Chicago, USA.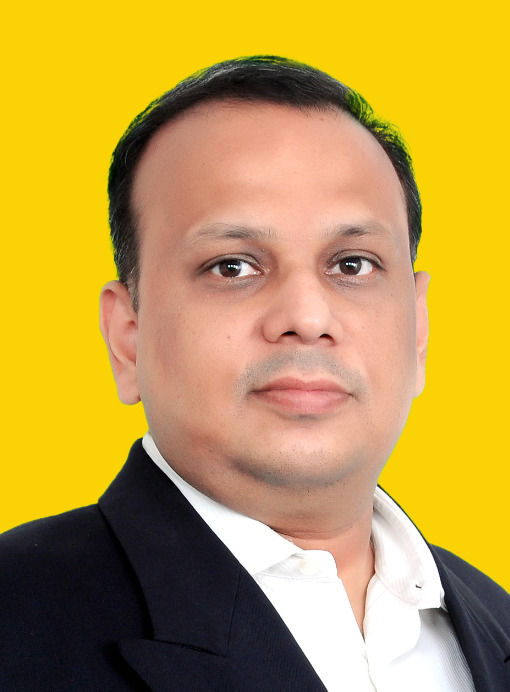 VIJAYANAND VENKATARAMAN, CFA
Vijayanand Venkataraman CFA is Founder of Wealth Yantra Technologies Private Limited, a SEBI Registered Investment Advisor. He was formerly an Asia Pacific focussed Portfolio Manager (Liquid Markets) with DB Zwirn & Co and Pacific Alliance Group (Hong Kong), both multi-strategy Hedge funds. Strategies managed included Convertible Bond investing, Equity L/S, Stat-Arb and Events across geographies. In addition to his portfolio, he ideated for hedging the tail risks for the fund with derivative structures. A seasoned practitioner of Tsundoku, Vijay graduated with a MS in Financial Mathematics (Quantitative Finance) from University of Chicago, IL, USA.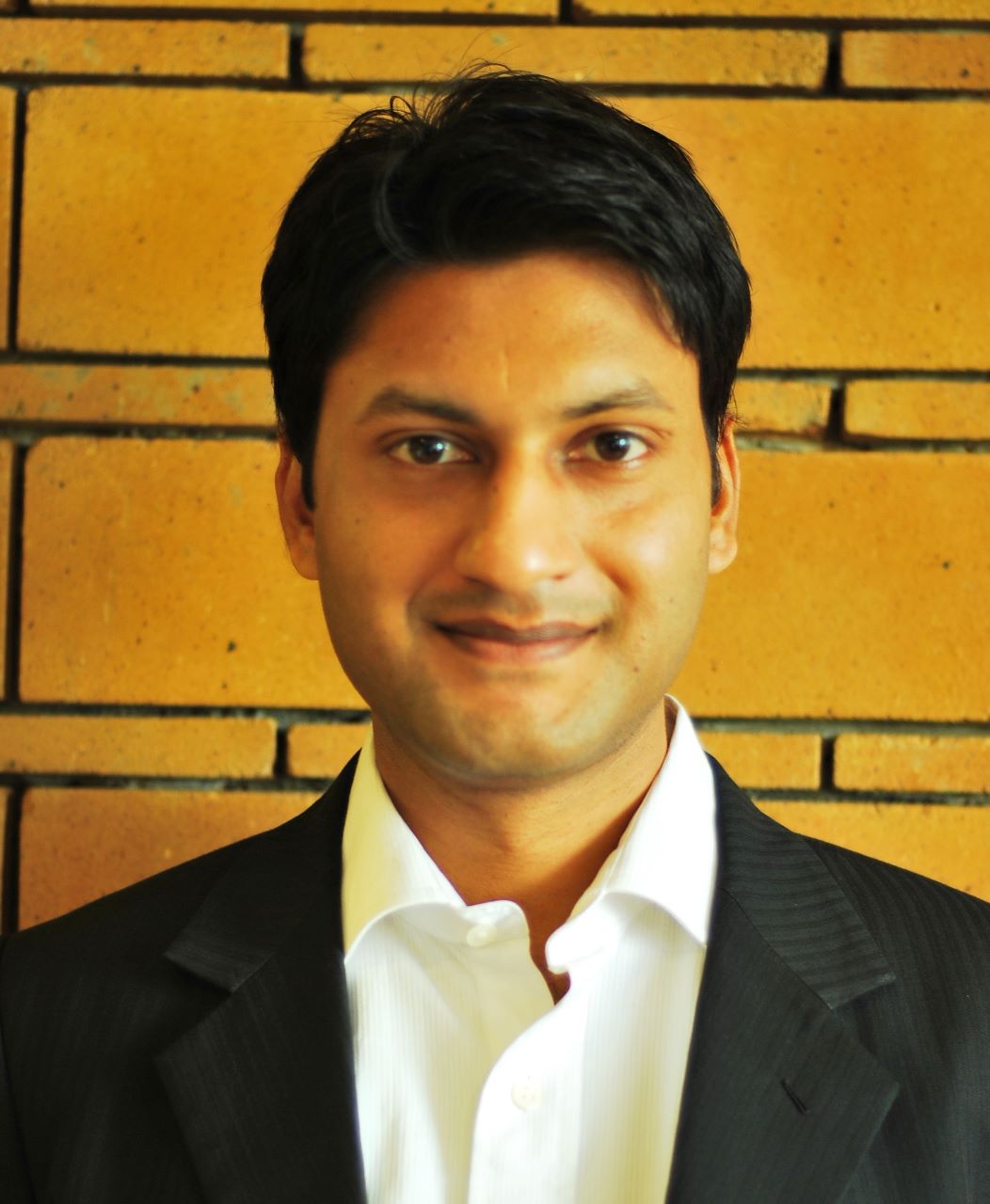 RAVI SARAOGI, CFA
Ravi Saraogi is the co-founder of Samasthiti Advisors and a SEBI Registered Investment Adviser. He previously headed the fund raising and product design verticals at Northern Arc Investments (formerly known as IFMR Investments). Prior to Northern Arc, he worked at the institutional equities research desk at IIFL Capital and JP Morgan. He has also worked with HSBC in their business intelligence team. Ravi was recognized as one of the "40 under 40" outstanding professionals in the Indian Alternative Investment industry by the Indian Association of Alternative Investment Funds (IAAIF). He is a member of the Professional Learning (PL) committee at the CFA Society India. He has also consulted with the Social Impact Investments team at United Nations Development Programme (UNDP). He regularly contributes to business newspapers and magazines (Economic Times, Mint, Business Line, Business Today, etc) on topics relating to the economy, finance and investing. He is a Masters in Economics from Madras School of Economics and CFA charterholder from the CFA Institute, US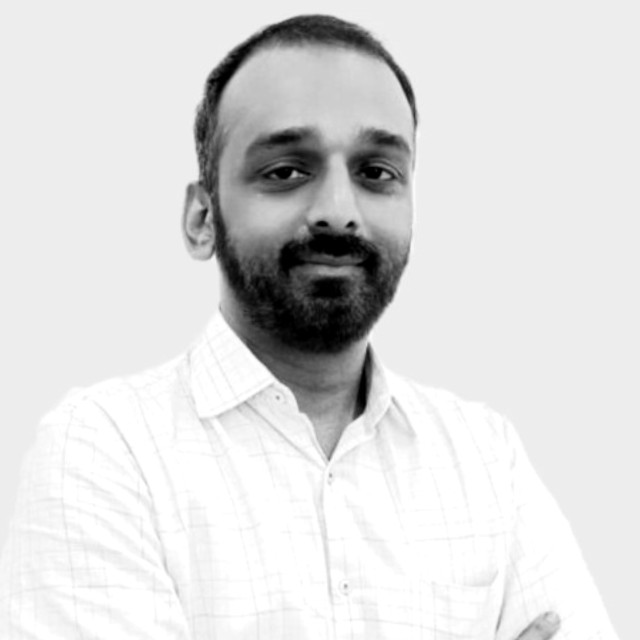 MANU IYER
Manu Iyer manages Bluehill Capital, an early-stage VC fund focused on deep-tech startups in the cleantech, IOT, AI&ML, industrial, agri-tech and hardware spaces, in India and abroad. Bluehill Capital has actively invested around various deep-tech ecosystems and incubators including the IITs, IISc, NITs and others. Bluehill is currently raising a second fund of USD $50M. As an Electrical Engineer from IIT Madras, he has a passionate interest and deep understanding of the EV and clean-tech ecosystem in India, with multiple investments in the space. Post completion of his MBA from Duke University in the US he worked in Financial Services. He then shifted base to India, to start off on his own. Manu is an active angel investor in his personal capacity having invested in 40+ startups. He is a TIE Charter Member and member of angel networks including The Chennai Angels & Indian Angel Network among others. Manu serves on the board of several companies and works closely with various startups in the ecosystem to guide and mentor them. Manu is the Chief Strategic Advisor of Pi Beam, an EV-as-a-service startup based in Bangalore with 2 and 3 wheelers products being manufactured as well. Manu is a board member and investor in Detect Technologies, a Naspers & Accel funded company in the Industrial IOT space. He is a board member of Raptee, a Chennai based EV motorbike manufacturer. He is a board member at Mage, a leading enterprise data security company, a board member at Mobiveil, a silicon valley & Chennai based semiconductor IP company and a strategic advisor to Skillveri, an IIT Madras startup offering cutting edge learning solutions in the Metaverse.
IAQIS-PictorialAgenda (2)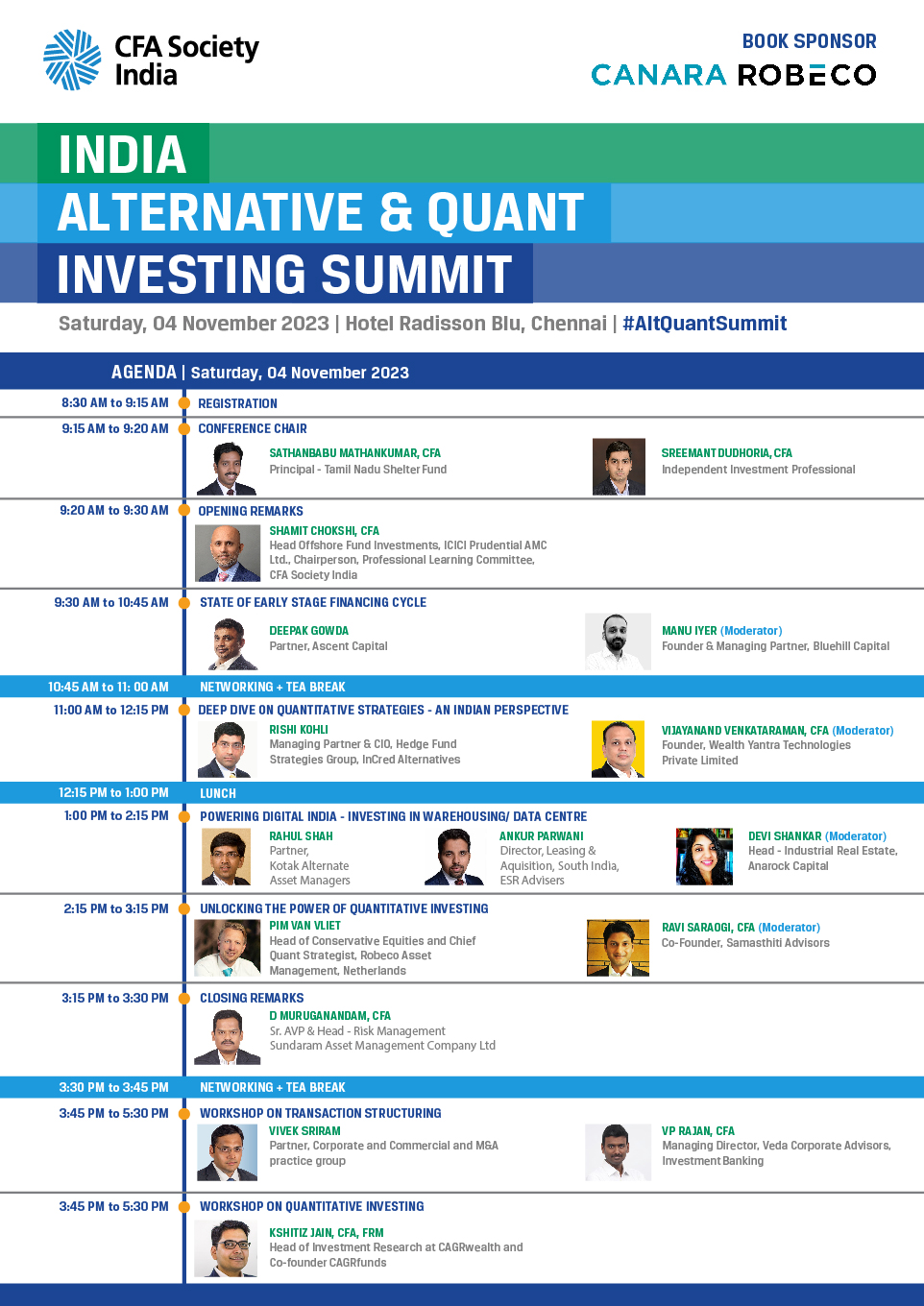 | | | |
| --- | --- | --- |
| Category | Regular Rate | Early bird Rate (Deadline: Monday, 23rd October 2023) |
| CFA Institute Members and CFA Society India Members | Free | Free |
| CFA® Program Registered Candidates | INR 1000 | INR 800 |
| Passed Level III of the CFA Program | INR 1500 | INR 1200 |
| Non-members | INR 2500 | INR 2000 |
Cancellation Policy: No refunds will be issued for any cancellations received within 48 hours of program starts. Substitutions from the same company are accepted with fee adjustment, if appropriate. Sharing of registrations is not permitted.

5. 5 PL

CFA Institute members can claim PL credit by providing their CFA Institute ID number when registering.

Global Passport Accredited Programme

Allows members of participating CFA societies to attend each other's society events at the local member price
2023-11-4 08:30
2023-11-4 18:00
Asia/Kolkata
India Alternative and Quant Investing Summit | Chennai
Over the last decade, the interest in Alternative investing has picked up in India. Institutions/ Family offices/ HNIs are looking at opportunities to generate returns that is agnostic to broader equity markets. And more recently Quantitative investing has taken the financial markets by storm that has surprised every market participant. A decade post the
Radisson Blu Hotel Chennai City Centre
Save Event to Calendar