December 6, 2022
Posted by:

CFA Society India

Category:

BLOG, Events
Speaker - Puneet Khurana, CFA, CIO and Fund Manager at Stoic Investment Managers
Contributed By - Ajay Minocha, CFA, Member, Public Awareness Committee
Puneet Khurana is a CFA® charter holder, MDI Alumnus & CIO and fund manager at Stoic Investment Managers. Stoic Investment Managers is a decade old investment advisory firm focused on providing equity advisory & asset allocation solutions to HNIs, Retail and family offices. Before Stoic, Puneet led equity research desks at two India focused hedge funds with peak AUM of billion dollars. He is popular for "Evidence Focused Investing" which focuses on developing frameworks and strategies that are backed up by significant evidence and favorable base rates.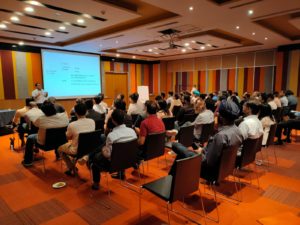 The session organised by Delhi Chapter of CFA Society India on Oct 1, 2022 discussed a lot of critical mistakes done by novice and experienced investors with case studies. Session also explained how focusing on evidence focused approach to investing reduces these critical errors.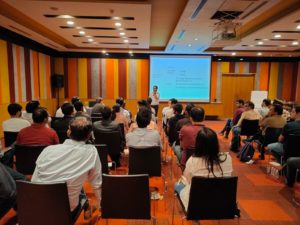 We started with 3 different pathways of learning i.e. Connecting, contradictory and correctional. The session largely focuses on correctional pathway of learning where the investors should continuously update their views through observation.
We then moved onto some of the common mistakes committed by investors and how they can be avoided?
Confirmation bias is a very common mistake where investors only follow the analysis which aligns with their existing belief. This mistake can be avoided by giving adequate weightage to the analysis which contradicts their original belief.
Anchoring mistake is another very common mistake where investors stick to a particular price/ multiple for a stock which ends up in a lost opportunity as well as loss of capital. This can be corrected through objectively adjusting one's expectations as per relevant information

Most of investments do not require extensive tweaks at least in short term however, the inherent desire to continue doing something ends up impairing the returns. This can be corrected through being patient and ignoring the short-term noise.

A very deadly mistake is to fall for narratives of the company/ management and not evaluating their claims objectively. Mr. Puneet focused on critical evaluation of all the facts and claims before going forward with an investment journey.
Wrong battle field selection is also a very common mistake where investors start investing in something which they do not completely understand. For e.g. we discussed about derivative and crypto currency trading which has resulted in losses for many investors who got lured by the possibility of quick profits without understanding the associated risks.

A lot of times investors ignore the probability of base rate. Generally, when more than one factors i.e. management strategy, governance issues, legal challenges, government policies and other complexities are preventing a company to achieve it's turnaround objectives then most of the times such efforts fail to bring the expected returns.

We also discussed about the case of base rate probability and narrative building in context of IPOs as well as upcoming themes i.e. organized economy, taxation, electric vehicles etc. with Puneet sharing example of around 22 such themes since past 20 years which couldn't fulfill investor's expectations.

Cyclical industries are ignored by a lot of investors mainly because of low pricing power, commoditized nature of product, regulatory challenges etc. however, idle capacity is a very important factor which can playout favorably for cyclical industry in case of upward demand scenario.

The discussion then moved to omission mistakes where the investors miss a good investment opportunity because of omitting one or more critical factors from their analysis. For e.g. scalability of a company's production capacity, assigning incorrect weightage to various factors etc. These can be corrected through objective research from a variety of sources.
Lastly, we discussed about commission mistakes where the investors incur losses because of incorrect analysis. Failing to use the correct valuation metrics, incorrect investor/ management forecasting, hoping for a similar good past performance in future are some main aspects of commission mistakes.
To conclude, "Investing is a negative art and the goal of investing is to get "less bad" over time by reducing mistakes.", majority of these mistakes can be overcome through objective analysis, patience and experience.