July 22, 2022
Posted by:

CFA Society India

Category:

BLOG, Updates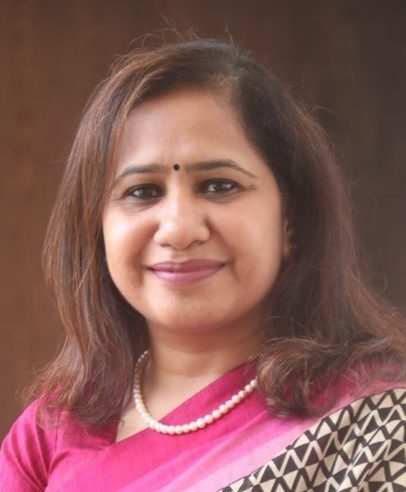 Priyanka Mathur
COO, CFA Society India (IAIP)
Dear Members,
You will be pleased to know that our society has won CFA Institute's Society Excellence Awards under the categories- "Impact & Innovation Award" and "Volunteer of the Year 2022". During the evaluation period, our society delivered high-impact and high-innovative initiatives like leveraging technology to amplify member value. We feel proud to announce Navneet Munot, CFA as "Volunteer of the Year 2022". Under his able leadership, our society demonstrated exemplary results in developing future investment professionals, delivering member value, and building market integrity.
After more than two years of hiatus, we resumed organizing offline events. We finally decided to break the monotonous virtual fatigue with three simple steps – 'Rejoice, Revive & Reshine'. We kickstarted with unlock-down across all chapters through networking events, as we wanted our members to reconnect with each other, network and assess the year ahead. We gathered feedback from members to understand their needs, requirements and kind of events that will interest them and add value. Lastly, an action plan for the events was developed by our active co-chairs for the months ahead.
Our marquee career event, the Financial Talent Summit (FTS), was back to its original format. Held on 7th May in Mumbai, the event saw participation from top employers, leading professionals, and career services experts who guided and interacted with participants. Almost 200 charterholders and candidates attended the FTS.
The eagerly awaited charter award ceremonies were held in 8 chapters with great enthusiasm and saw 350+ new members joining the local investment community.
We also kicked off volunteer orientation workshops in several chapters, such as Delhi, Mumbai, and Pune. Similar sessions are getting planned for other chapters in the coming months. New member orientation workshops, Charter pending workshops and Affiliate membership workshops are also planned for the year ahead.
Upcoming marquee event 'India Wealth Management Conference' is scheduled in Mumbai on 9th Aug. With a great line of speakers, the event is already witnessing great traction in terms of registrations.
Perhaps the most remarkable initiative in the last quarter was the CFA Society India App launch. The app has key features like discussion forums, chat options, event registration facility, access to member-exclusive resources, and much more. These will undoubtedly help our members to stay connected and updated with not only with society but with each other as well.
Career guide 2.0, an important document under development, can help in creating a lot of value for members and candidates. The guide is being prepared with the help of our volunteers and is due for launch this year.
While we continue to welcome old and new members for the membership year 22-23, our staff members and volunteers are working tirelessly to curate events, onboard member benefit offerings and deepen employer relationships.
As I conclude, I would like to thank all our staff members, volunteers, members and external partners for their support in the smooth operations of our society. A strong camaraderie, sense of common purpose and deep desire to continue on our mission, in the face of mounting odds have been the hallmarks of this ecosystem. As the ongoing quarter will play host to several important events, we look forward to seeing you there. Your feedback and counsel will always be our guiding light.