January 18, 2021
Posted by:

CFA Society India

Category:

Updates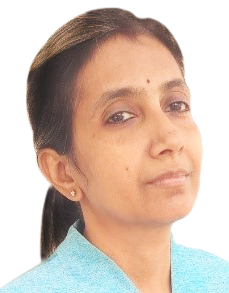 Meera Siva, CFA
(Director, CFA Society India)
Dear Members,
Thank goodness 2020 – the year that felt like a decade – is over. Any description of the year that felt almost surreal would be an understatement. Despite the massive toll it took on individuals, families, societies and countries, we can still be grateful that we survived and seeing some signs that there is hope for normalcy and recovery.
CFA Society India, all said, recovered well from the sudden closure. In fact, we kicked up the pace of sessions and added more marquee speakers – being virtual fit better with their busy schedule! Believe it or not, we organized 57 webinars during the year; plus 5 marquee conferences – Fintech, Value Investment, India Fixed Income, Corporate Governance and Wealth Management. In all, 10,928 attended the webinars and conferences.  Additionally, we had 12 workshop sessions related to career development. Prior to the lockdown, we had the 10th India Investment Conference in January which had about 600 people attending (a big jump from 400+ in 2019).
Another highlight of the year is the long-running annual event – Investment Research Challenge (IRC). The competition for B-school students is designed to promote best practices in equity research among the next generation of analysts. Students get hands-on mentoring by industry practitioners and practical training in analyzing and presenting a view on listed company. In 2020, there were 54 B-school teams, each mentored by a CFA Charterholder and a faculty mentor. This year's challenge introduced ESG analysis and CFA Society India organized various sessions on this topic.
In addition to IRC, we launched another challenge in November. Already running for a few years in other countries, the Ethics Challenge by CFA Institute. The aim is to give college students a unique opportunity to learn and apply principles of ethics through a case-study approach. We are very excited about this and expect that about teams from 17 colleges will participate.
Our advocacy efforts focused on regulatory engagement through consultation paper response, publishing thought leadership papers, financial literacy and our latest initiative promoting a more ethical & transparent culture. Our most recent thought leadership publication is a study of remuneration of key management personnel in top 200 companies.
The India society welcomed 227 new members. Along with CFA Institute India office, we organized information sessions for those waiting for work experience to earn their charter. On the jobs front, our career portal added 114 jobs posted by 74 employers and a recruitment drive was done in Kolkata. There was a networking event with top headhunters in Mumbai and virtual employer connect program with Goldman Sachs and Axxela Advisory.
For members, besides the regular benefits, we introduced new options such as magazine offers at discounted rates. We also did surveys to better understand member expectations. Your feedback is extremely valuable to us and helps us to prioritize the services. Thank you for your time and please reach out to us anytime.
We also continued our social media engagement push. With a jump from 20,000 followers in 2019 to over 33,000 this year, we found that LinkedIn was a great platform to share knowledge. We connected with members, candidates and the financial community through Twitter (11,500+ followers), Facebook (10,000+ followers) and Instagram (3,800+ followers). Our content on YourTube has nearly 18,000 subscribers and was watched by over 1.1 lakh unique viewers during the year. Our blog posts covering a plethora of topics, contributed by our members, saw steadily increasing readership.
Why is this important? For one, it helps us to stay connected with members and share relevant content for professional development. Also, it immensely improves visibility and strengthens CFA brand as a thought-leader among stakeholders in the financial community, including corporates.
In 2021, we look forward to deepen knowledge sharing with more workshops and strengthen networking experiences – something we know was lacking in online sessions. We proudly take the tradition of hosting the India Investment Conference for the 11th year, into a new decade – first time virtually.
With the experience of 2020 and your support, one thing we can say is that no matter what uncertainties come up, our commitment to our vision and mission is a certainty you can count on.
Wishes for a wonderful 2021!
"There are far, far better things ahead than any we leave behind" – C. S. Lewis