October 21, 2021
Posted by:

CFA Society India

Category:

Updates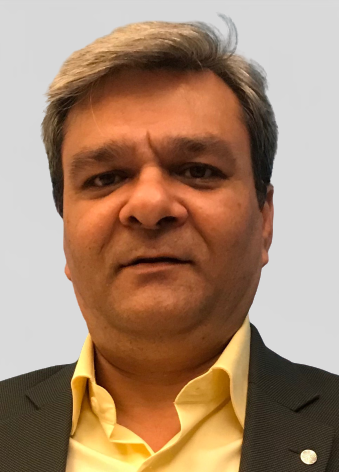 Written By
Kishor Bagri, CFA
Director, CFA Society India
As we thanked the passage of the year 2020 – the most tumultuous year for almost all of the living humankind in its global scale with no one going unscathed, and were looking forward to normalcy the heinous "second Wave" rose its head and not just rose but swept the country like a Tsunami- much more severe in its devastation, extent and intensity.
Hopefully this would be the last we talk about this pandemic with the feared third wave not materialised, fast pace of vaccination, more than 100 crore doses administrated, things getting opened up and the last leg of schools and cinema halls also following suit.
And with sincere hope we as a society and human race are "Getting Back on Track"
Just to rewind – The Covid-19 pandemic impacted the humankind in an unprecedented manner and Lockdown and social distancing norms precluded all physical events, seminars, conferences, and networking sessions.
Your society converted the adversity into an opportunity, and we purchased the zoom license and CFA Society India pioneered and rolled out the first virtual session within a week of the lockdown in India (March 27, 2020). In this whole period we ensured delivery of high quality and varied content to our members; use of virtual platform enabled global participation. All our virtual events till now, have been kept free for all members for different CFA Societies across the map, leading to global participation in all our virtual events.
The last quarter was marked by two big Marquee conferences:
The sixth edition of IWMC – India Wealth Management Conference the line-up studded by marquee names like (Speaker line up – Ashok Wadhwa, Philip R. Huber, CFA®️, Rajesh Saluja, Neeraj Chokshi, Nitin Singh). The workshop on platform services for RIA post the IWMC conference was a major highlight with promoters of the two biggest start-up in the fast growing niche

Bangalore chapter continued with their well-entrenched and keenly sought after FINTECH conference with fourth edition with well-known Fintech names (Speaker line up – Nikhil Kumar, Sameer Singh Jaini, Vijetha Shastry etc.)
Society hosted two career events geared towards our younger members and 11 event-webinars on various topics including IFRS standards, Global commodity & currency, Investment risks & forensic insights, and Leadership.
The most important development in the last quarter was the change in the leadership team (The board and key office bearers.) As per the policy for serving on the Board and the office bearers, two prominent pillars of the society who have served the society for 10 years with their passion and zeal in every capacity and for the last few years as the key office bearers – The Chairman (Mr. Navneet Munot, CFA) and Vice Chairman (Mr. Anil Ghelani, CFA) completed their terms on the board and have retired. Official step down is awaiting FCRA approval. On behalf of the board and all the members we thank and appreciate their invaluable contribution and role in getting our society to the great level that we have reached. Another fellow director Ms Ritika Mankar, CFA has also stepped down from the board and we thank her for her outstanding contribution and particularly for her drive in organising events focussed on Women members.
Along with the above changes, the Board is added with new directors as chosen by the members in the AGM and we welcome all the new Directors. They have all been key volunteers for the society for a long time and have been instrumental in defining various initiatives in their respective committees and activities. (Ms. Jayna Gandhi, CFA, Dr. Monika Chopra, CFA, Mr. Ravi Gautham, CFA and Mr. Shamit Choksi, CFA)
As you are all aware your society launched its new website and it will be further enriched with discussion forum for members, event hosting platform, mobile app as the next stage in our endeavour to get to a complete end to end platform.
Despite the challenging environment, our membership retention has been around 70 % so far in the new membership year and the member base is over 2,300 members. Given the fact that new pass outs have not emerged owing to non-conduction of the exam in this pandemic period, our membership strength has been very resilient  for the year 2021-22 (2300 +) as compared to the year 2019-20. (2290). Owing to complimentary membership for all in the year 2020-21 on account of celebration of 10 years of the society, there was a spurt in the membership base for the given year.
We sincerely hope to get back to in-person physical events very soon in the near future as things open up completely, WFH becomes a strategic decision rather than a compulsive one and all these get aided by the fast paced vaccination, thus getting us "as the message line in the beginning" – Back on Track.
Wish you all a very Happy Diwali ! Have a great festive time albeit  in a mindful and responsible manner. Have a great healthy and wealthy time full of happiness and JOY.
P.S: In case you missed out on any of the events held over the last quarter, feel free to hop across to our brand new website at https://cfasocietyindia.org/ i.e. a one-stop-shop that provides an overview of all things relating to CFA Society India!