July 24, 2021
Posted by:

CFA Society India

Category:

Updates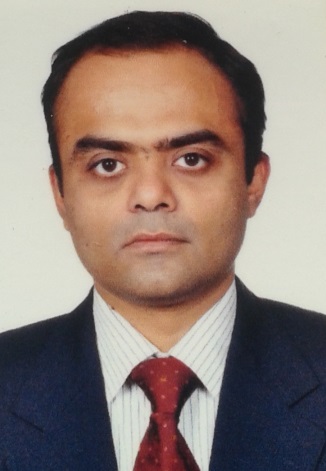 Written By
Vinay Bagri, CFA
Director, CFA Society India
It is my privilege to write to you as a member of the Board of IAIP and share our thoughts. Firstly, I do hope that you and your families are safe, healthy and have undertaken steps to vaccinate everyone eligible in the family. In the past year and a half, change has been the only constant. While we continue to be tested by this mercurial virus, the collective will of mankind to adapt, learn and overcome all odds has been gradually inching us towards normalcy and preventing us from descending into entropy.
The activities carried out over the last quarter by our phalanx of staff members, volunteers and vendors are reflected in the aphorism – "Necessity is the mother of all invention". The preceding quarter has the unique distinction of many firsts.  The library of marquee conferences has had addition of several new bestsellers authored by our dedicated volunteers from the regional chapters. The first India Alternative Investment Conference was held in April with in-depth sessions on Private Equity, Venture Capital and supplemented with a Private Equity Masterclass. The sessions helped in clearer understanding of nuances for navigating the Indian landscape pertaining to fast growing PE/VC space and other subsectors of alternative investment industry.
In the month of April, we also hosted the virtual Charter Award Ceremony in 3-D format for new CFA Charter holders. This is my favourite and one of the most anticipated events of the year. A priceless opportunity to interact with youngest and brightest minds, hear vignettes of their journey to the CFA charter and most importantly extend them a very warm welcome to our family. This year, we had 370 new charterholders. As a special gesture and part of our branding and awareness activity, we took out an ad to publish their names on  the front page of the Mint. The first of its kind Virtual Charter Award Ceremony in 3-D format was different and stood out from usual regular events as we wanted to deliver similar offline experience to these new charterholders. A welcome with a customized voice over, lobby with a wall of fame, games section, photo booth and many more features were highly appreciated by attendees.
Career services and employer engagement is and will continue to be an epicentre for the society. The physical format of Financial Talent Summit (FTS) was successfully migrated to a virtual format event, held over 2 days in the first week of June. Participants had an opportunity to directly interact and ask questions to various industry experts. The veritable list of speakers for key sessions included – Rebecca Fender, CFA, Robert Kienzle, Arvind Mathur, CFA and Kishor Bagri, CFA.
The volunteer team of Hyderabad chapter conceptualized and executed the 1st India Insurance Conference. They key note speaker was Ms. Vibha Padalkar, CEO & MD HDFC Life. Other eminent speakers included senior management from emerging companies in the insurance industry. The conference was very well appreciated for its relevance and unique coverage of the sector with industry thought leaders.
Your society continues to have proclivity to be the leading thought leader in the domain of investor education and financial literacy. The second edition of Investor Guide to Shareholder meetings in India was launched. The Advocacy committee has fortified its volunteer base with experts from multiple industry verticals and has expanded the scope of its engagement with industry participants and regulators.
The digital evolution of your society is progressing very well and several milestones have been crossed. On 23rd June 2021, the official twitter handle of CFA Society India got verified with the blue tick. It was first and only CFA society to be verified as on that date. The coffers of content repository have been brimming and they are being disseminated across various social media platforms.
While we continue to welcome old and new members for the membership year 21-22, our staff members and volunteers are working tirelessly to curate events, onboard member benefit offerings and deepen employer relationships. The board often professes a velleity to hold physical events, but have deferred it in light of government guidelines.
As I conclude, I would like to thank all our staff members, volunteers, members and external partners for their support in the smooth operations of our society. The familial bonds, sense of common purpose and deep desire to continue on our mission, in the face of mounting odds have been the hallmarks of this ecosystem.
The ongoing quarter will play host to several important events including the sixth Wealth Management Conference and Sixteenth Annual General Management of the Society. We look forward to seeing you there. As always, your feedback and counsel will be our lodestar.