April 14, 2021
Posted by:

CFA Society India

Category:

Updates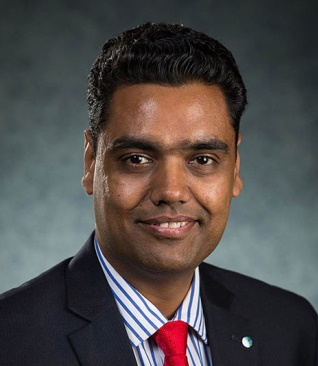 Biharilal Deora CFA
(Director – Career Services, CFA Society India)
The financial year 2021 turned out to be one of the most eventful years in the recent history for society and all of us individually. Starting with Covid-19 related scare, prolonged lock-down, record recession and work from home to ending up with gradual opening up of economy, record GST collection, reimposed night curfews, vaccination drives and evolving new social distancing etiquette was a complete circle.
Your society too has evolved and completed one full year of delivering member value without physical events yet consistently getting strong positive feedback from our members. The resilience of our members in terms of commitment to professional learning and bouncing back deserves a standing ovation!!!!
We have also completed around one year for our new website (www.cfasocietyindia.org) and its heartening to see positive member's response and feedback on the same. We continue to improve the functionality and user experience for the same including member login only content and library for recorded events. We would love to hear back your ongoing feedback, feel free to write back on your suggestions/comments for improvements.
From a risk management perspective, we started the year with an Unknown-Unknown Risk (unfathomable uncertainty) of Covid-19 and after having sailed through the year with multiple lockdowns, vaccinations variants, virus mutants, it has become to a large extent Unknown–known (final impact is unknown but existence is known). Most unknown unknowns are believed to be impossible to find or to imagine in advance, but that is where your continuous professional learning comes in. You may not know what is coming, but you can definitely acquire the skillsets to tackle or handle it.
Your society has left no stone unturned in upskilling its members. The society has conducted around 125 events over the year with more than 20,000 attendees and continue to explore new formats of delivering knowledge to you.
The pandemic has also served as the first real proof-point for sustainability, underlining the fact that ESG investing doesn't come at a cost, but more than that can future-proof investments and in some cases boost returns, all while helping to shape a better future. Our Mar'21 Member newsletter is a special edition focused on ESG theme. There are some alluring conversations with leading global and domestic ESG think tanks like Dr. Barbara Buchner (Climate Policy Initiative), Chandru Badrinarayanan (ECube ), Shami Nissan ( Actis), Chirag Mehta (Quantam Mutual Fund) and Ruchit Mehta (SBI Funds Management). Content in other sections like Cover stories, ESG-In-Practice, Book reviews, etc. have been created and curated to help readers navigate the recent trends, risks and opportunities in this arena.
As I take your leave, I think the following quote by Ayrton Senna, Brazilian racing driver who won the Formula One World Drivers' Championship in 1988, 1990 and 1991, serves as a guiding note for times to come –
"On a given day, a given circumstance, you think you have a limit. And you then go for this limit and you touch this limit, and you think, 'Okay, this is the limit'. And so, you touch this limit, something happens and you suddenly can go a little bit further. With your mind power, your determination, your instinct, and the experience as well, you can fly very high."