July 11, 2020
Posted by:

CFA Society India

Category:

Updates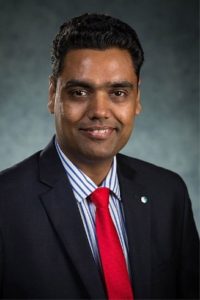 Biharilal Deora CFA
(Director – Membership Committee, CFA Society India)
New Normal, New Ways
Last quarter has been a momentous journey for us as a society and all of us individually. Covid-19 was an inflection point to the ongoing globalization and flat world we used to live in. The world is not same anymore, human race has evolved once again and so has been the case with our pursuit for ongoing professional learning journey.Social relationships, networks and connections are central theme to human existence and your society swiftly moved to facilitate these social connections/network for our members via E-learning over last 3 months.
During the quarter, we hosted around 50 events online with a combined audience of over 10,000. As we speak, your society is working on plans for rest of the year including virtual hosting of our flagship conference in the coming months.
We have also launched a brand new website for society (www.cfasocietyindia.org ) with an intuitive and user friendly experience, hosting event calendar, past advocacy submissions and a brand new member only section with recordings for our past events and presentations slide decks (where available) for events. New website integrates the Blog of the society as well. New website gives a glimpse into the insightful articles available on CFA Institute website. We would love to hear back your feedback on the new website, feel free to write back on your suggestions/comments for improvements.
Our member engagement rates have increased and so has the quality of events with hosting of global and local eminent speakers.
This is that time to the year, when we renew our vows, our commitment to ethics, our love towards professional learning and renew our memberships for the next year. We are thrilled to announce that starting this year, your society would be collecting the society dues in local currency (INR) to facilitate better accounting and compliances and offer more convenience to our members. The renewal process would work with your existing CFA Institute credentials with a single sign-on process and members would have to pay the society dues via PayPal after completing the process for renewing CFA institute membership.
While there were many bridges to cross in terms of activating a local currency gateway, at the same time maintaining seamless member experience and data privacy, we are constantly working for more options for the next year. For more questions on how the process works, please have a look at the FAQ hosted on our website about the new process.
Keeping in mind the current unprecedented times, all renewing members would get a one-time special price for society dues at INR 2400+GST (Regular dues INR 3000+GST) till 15th July, 2020. Members, who have been impacted by the current times, can avail the professional leave option on CFA Institute website and can avail the option to pay reduced society fees of INR 800+ GST if they meet the Professional Leave criteria.
Despite being confronted with numerous headwinds, your society has been agile in taking cognizance of the challenges ahead to ensure a strong, growing and sustained member experience for the Society.
As I take your leave, I recommend that all of us should continue practising quarantine, self-isolation, and social distancing to flatten the curve, and at the same time continue to use this opportunity to develop your skills and perspectives on the new normal.