September 25, 2022
Posted by:

CFA Society India

Category:

Updates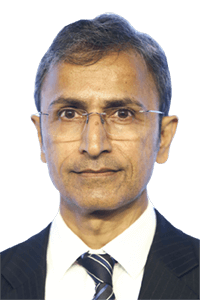 Chetan Shah, CFA
Secretary - CFA Society India
Volunteerism displays the raw passion to serve the community, to give back to the society and in its highest form shows a sacrifice an agrarian mother does by sending her sons and daughters for protecting the country and its values. It is pure selfless service since there is neither monetary incentive nor motive. Just like the principles of string theory, wherein particles of similar type lightyears away vibrate together, here the conscious elements resonate in synchronisation; the equivalent of atoms being thoughts and principles.
The importance of volunteer activities is also reflected in the corporate world in our country, partly accelerated by mandatory spend on CSR activities. Since long companies have been allowing their employees paid leaves to volunteer for noble causes and not just restricted to those during the times of natural calamities. I am sure most of the employers of our volunteers too are generous in allowing their colleagues to lead activities at IAIP after they have completed their tasks at hand. This is highly appreciated.   
Continuum, are theories or models that explain gradual transitions from one condition to another without any abrupt changes. In the context of IAIP, changes may not be perceptible in short time intervals. But if one to analyse over 5 year or 10 years or 17 years since it was set up, the changes are significant. To highlight some of them are creation of chapter wise organisation, having one marquee event in each chapter, streamlining of systems, controls, compliance and so on. Isn't it amazing that all of these were done by active volunteers and with the honest feedback and support from all the passionate members.  
Moving from Continuum to Continuity, we need to ensure that volunteer work is acknowledged and recognised; even though most of our volunteers are modest and never asked for one. While some activities are visible to all, there are few which are not as easily identifiable. For example, membership renewal exercise. Volunteers make personal calls to fellow members to renew their membership. They talk about member benefits and yet may get cold response. Likewise, many volunteers act as mentors and graders in Research Challenge behind the scenes. Second, for continuity the leaders need to mentor, groom volunteers for the future leadership roles. This is similar to the relays wherein the athletes pass on the baton to the colleagues in succession. Though in our case there is no competition but only collaboration. Let me close with Dhirubhai Ambani's quote "Give the youth a proper environment. Motivate them. Extend them the support they need. Each one of them has infinite source of energy. They will deliver."