3rd Financial Talent Summit | Bengaluru
September 30, 2023
9.00 am - 4.30 pm
The Chancery Pavilion, 135 Residency Road, Bengaluru - 560025

India's financial services industry is transforming rapidly, thanks to formalization of the economy, growing digitization, and the emergence of fintech and artificial intelligence. These are exciting times. These are also demanding times, where we need to adapt to stay relevant and resilient in the face of change.
The 3rd Financial Talent Summit, Bengaluru, hosted by the CFA Society India, is designed to prepare you for this new era.
Gain valuable insights on the emerging trends in financial services, learn what employers want from you and how to develop your career in this dynamic environment.
Plus, meet some of the top employers in finance and explore the opportunities on offer.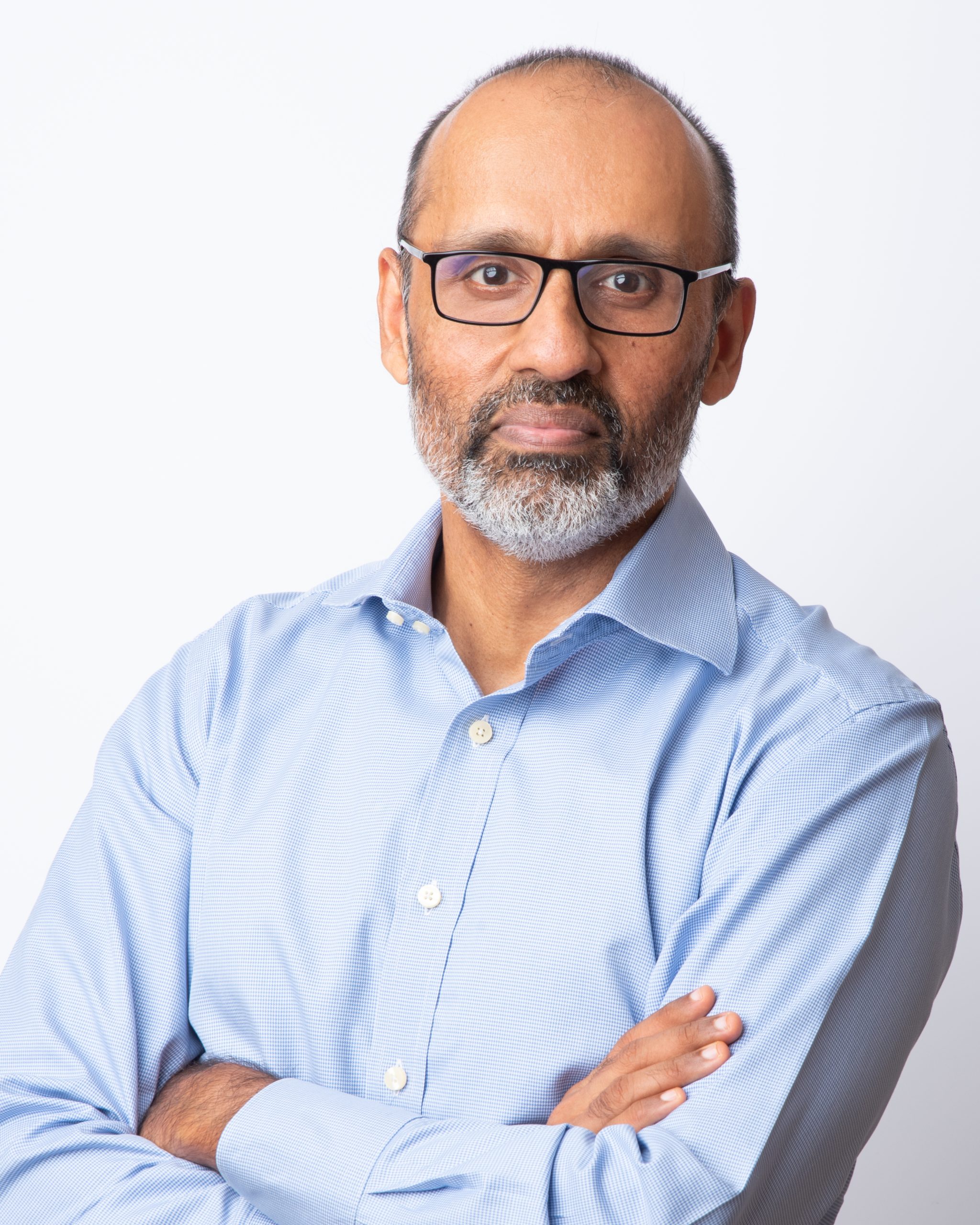 Binod Shankar, CFA - Author, Executive Coach, Guest Speaker on Bloomberg & CNBC
Binod Shankar is a public figure who has built both a business brand and a personal brand. He started his career in industrial banking before moving to work with KPMG, Andersen and Ernst & Young. He then joined Nakheel, the iconic Dubai property developer and rose rapidly to become Finance Director, along the way raising the world's largest convertible Bond. His last corporate position was as Executive Director at a listed asset manager.
He quit corporate life to co-found and lead Genesis, a financial training company which quickly became the market leader. Genesis was acquired by Kaplan Inc, the global training & publishing giant.
Binod is an Executive Coach who helps senior professionals get unstuck. He is a market analyst who appears frequently on Bloomberg and CNBC and he recently launched his first book "Let's Get Real: 42 tips for the stuck manager" which has received favorable reviews.
He is an endurance athlete who has summited thirteen mountains across Europe, Africa, Nepal, and India, cycled from Manali to Leh and Pune to Goa and completed five half marathons and two full marathons.
Binod is a Chartered Accountant, a CFA charter holder and has obtained the Level 7 qualification in Coaching and Mentoring from ILM, the UK body.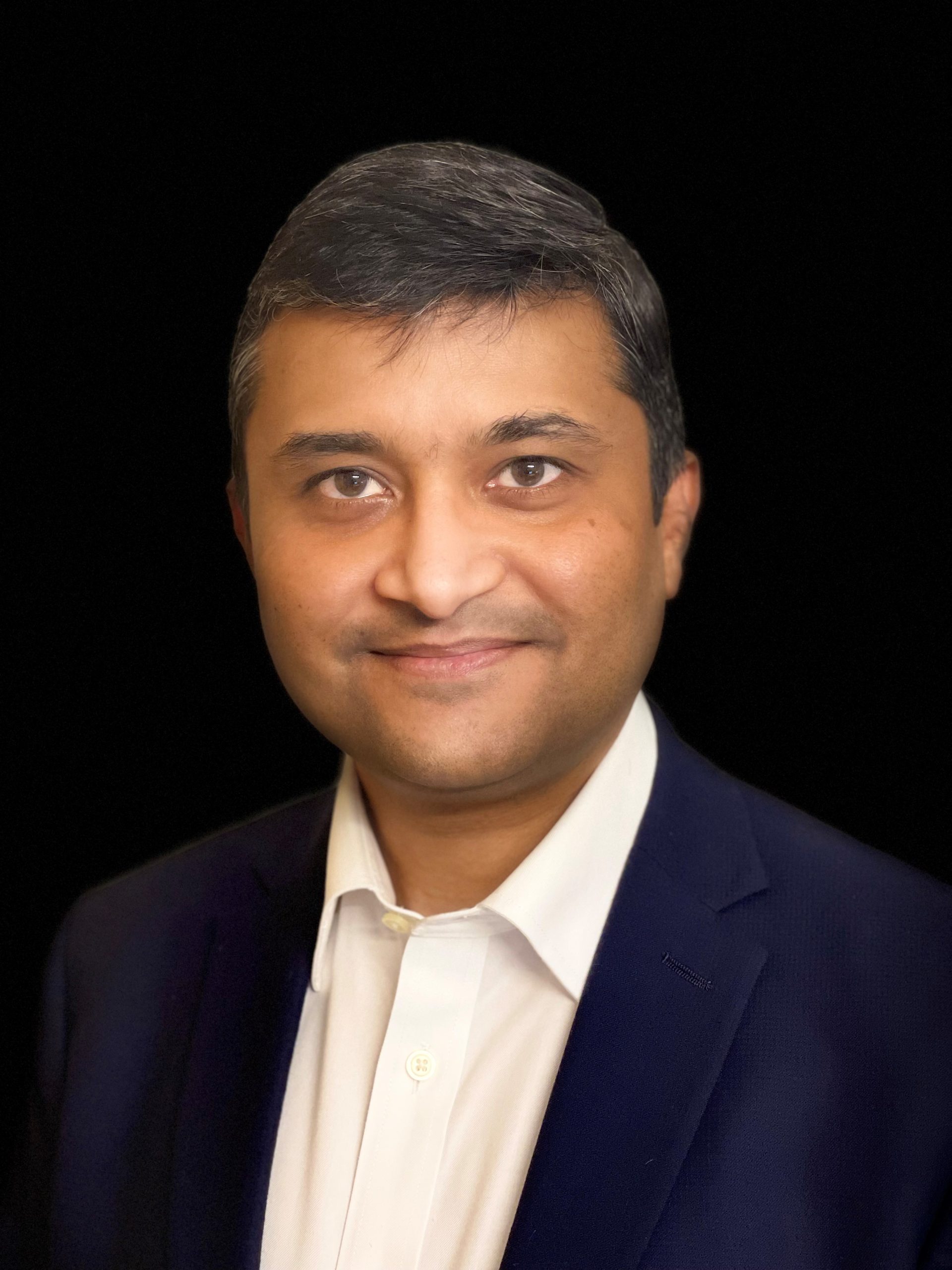 Mehul Mehta, CFA - Vice President, Corporate Treasury - ALM at Wells Fargo
Mehul leads the Treasury - Balance Sheet and Interest Rate Risk Strategy team at Wells Fargo India, and is responsible for building out an offshore IRR function with end-to-end capabilities to manage the banks nearly $1.9T balance sheet. Prior to this role Mehul was a Managing Director of Truist Bank's India operations, where he was responsible for insourcing, integrating and expanding Bank's offshore Data Analytics and Business Intelligence function under a virtual captive construct.
Before relocating to India, Mehul spent close to 2 decades in the US, largely leading Portfolio and IRR Management functions at US banks. Mehul led Consumer Banking Risk Analytics and Strategy team as well as managed risk on $30bn Mortgage Portfolio at Truist Bank. Prior to Truist, Mehul was with Wells Fargo Bank's Treasury ALM group and Ernst & Young's Transaction Advisory practice called Center of Strategic Transactions. Mehul started his post MBA career with New York Community Bank, where he was engaged in setting up the ALM practice.
Mehul earned an MBA in Finance & Strategy from Case Western Reserve University and a M.Com in Economics from Mumbai University. He is also a CFA charterholder.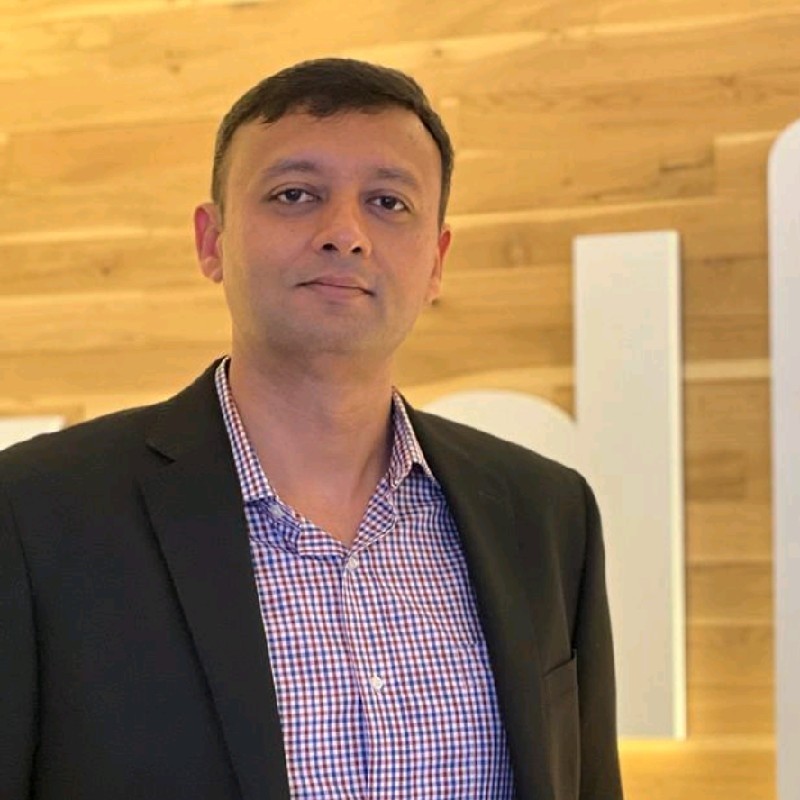 Siddarth A Shah - Head of Enterprise Sales, LinkedIn
Siddarth is a seasoned B2B Sales leader with 22+ years of experience in Consulting, IT Services, SaaS and Digital marketing industries. He is passionate about building world class teams by investing in active mentoring, inspiring & skilling diverse sales talent to build future leaders. His specialties include building strategic partnerships with enterprise clients backed by strong ROI & value, managing C-level relationships, creating newer business and commercial models and large deal negotiations. Siddarth currently leads the Enterprise Tech vertical for Linkedin Marketing Solutions in India and has been with Linkedin for over 8 years. Outside his work, Siddarth enjoys traveling and has a personal aspiration to contribute to the cause of education to transform lives of under privileged children in India.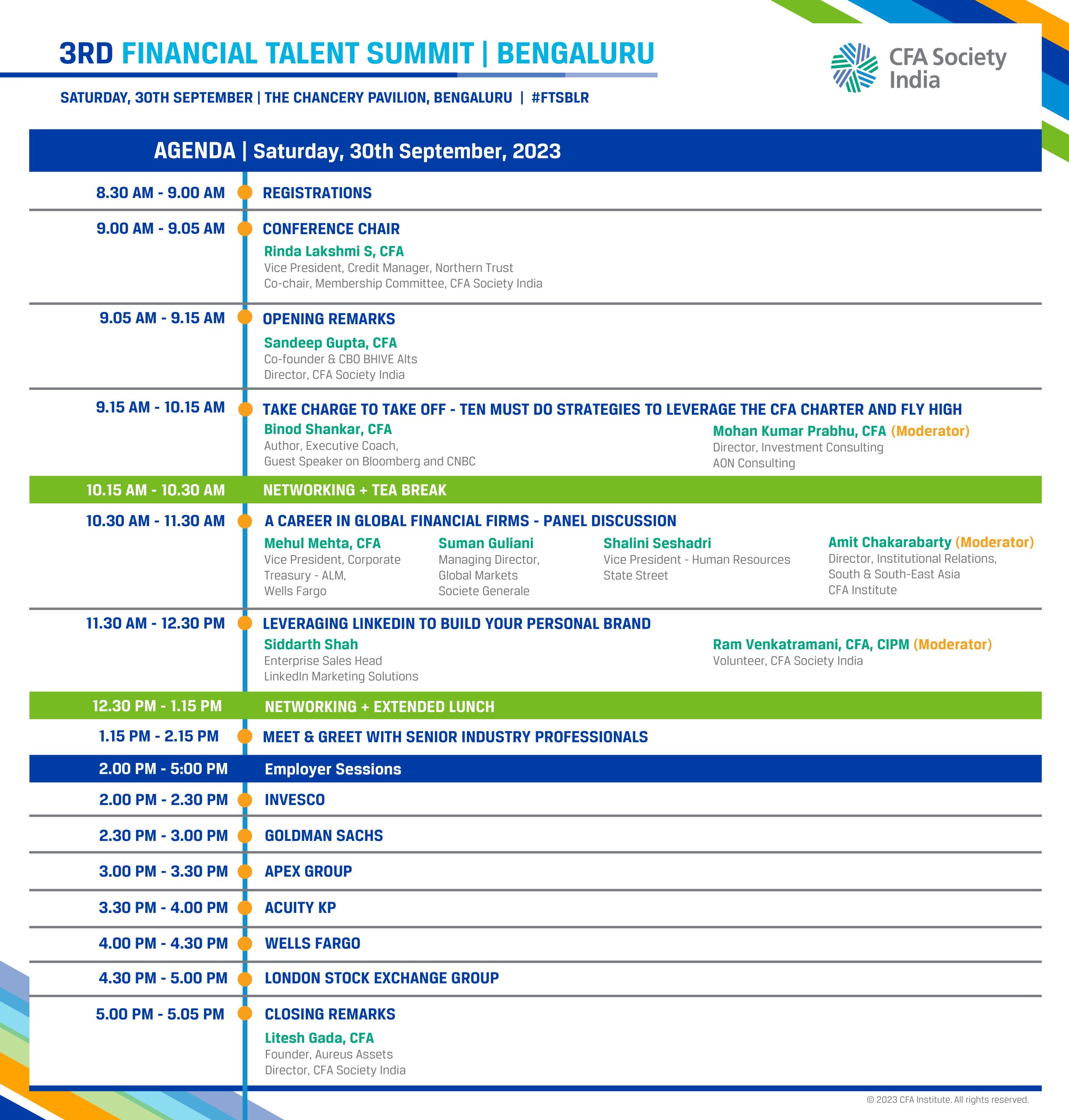 | | | |
| --- | --- | --- |
| Category | Regular Price | Early Bird Offer |
| Members | Free | |
| CFA Level 3 Cleared | 1,500 | 750 |
| CFA Program Candidates | 1,500 | 750 |
Early bird offer ends on 15th September
Cancellation Policy:
 No refunds will be issued for any cancellations received within 48 hours of program starts. Substitutions from the same company are accepted with fee adjustment, if appropriate. Sharing of registrations is not permitted.

JOB DESCRIPTIONS FOR OPEN POSITIONS
INVESCO 
ACUITY KNOWLEDGE PARTNERS
APEX GROUP
5

PL

CFA Institute members can claim PL credit by providing their CFA Institute ID number when registering.

Global Passport Accredited Programme Allows members of participating CFA societies to attend each other's society events at the local member price
2023-9-30 09:00
2023-9-30 17:30
Asia/Kolkata
3rd Financial Talent Summit | Bengaluru
India's financial services industry is transforming rapidly, thanks to formalization of the economy, growing digitization, and the emergence of fintech and artificial intelligence. These are exciting times. These are also demanding times, where we need to adapt to stay relevant and resilient in the face of change. The 3rd Financial Talent Summit, Bengaluru, hosted by
The Chancery Pavilion, 135 Residency Road, Bengaluru - 560025
Save Event to Calendar