4th India Fixed Income Summit | Chennai
October 14, 2022
8:30-18:00
Hilton, Chennai, 124, 1, 100 Feet Rd, Poomagal Nagar, Guindy, Chennai, Tamil Nadu 600032

CFA Society India's, India Fixed Income Summit is India's premier macro conference that brings the economic policy makers, regulatory professionals and market participants for a day long exchange of ideas.
The 4th India Fixed Income Summit to be held in Chennai on Oct 14, 2022 focusses on Regime Shift!
With the Ukraine conflict, china lockdown, supply crunches and runaway inflation, we are a point in the growth and liquidity cycle, where we are grappling with multiple concerns.
The conference attempts to answer or debate a few of them.
• Is the world facing a stagflation or can the central banks engineer a soft landing?
• How is India positioned in an environment where global liquidity is tightening?
• How do we finance the growth and aspirations of the Indian states?
Fixed income markets and products continuously evolve with market conditions and regulations. Keeping in line with our IFIS programming in the past where we looked at Impact financing, Green bonds and Debt platforms, this year we look at
• "Performing Credits" – A new asset class?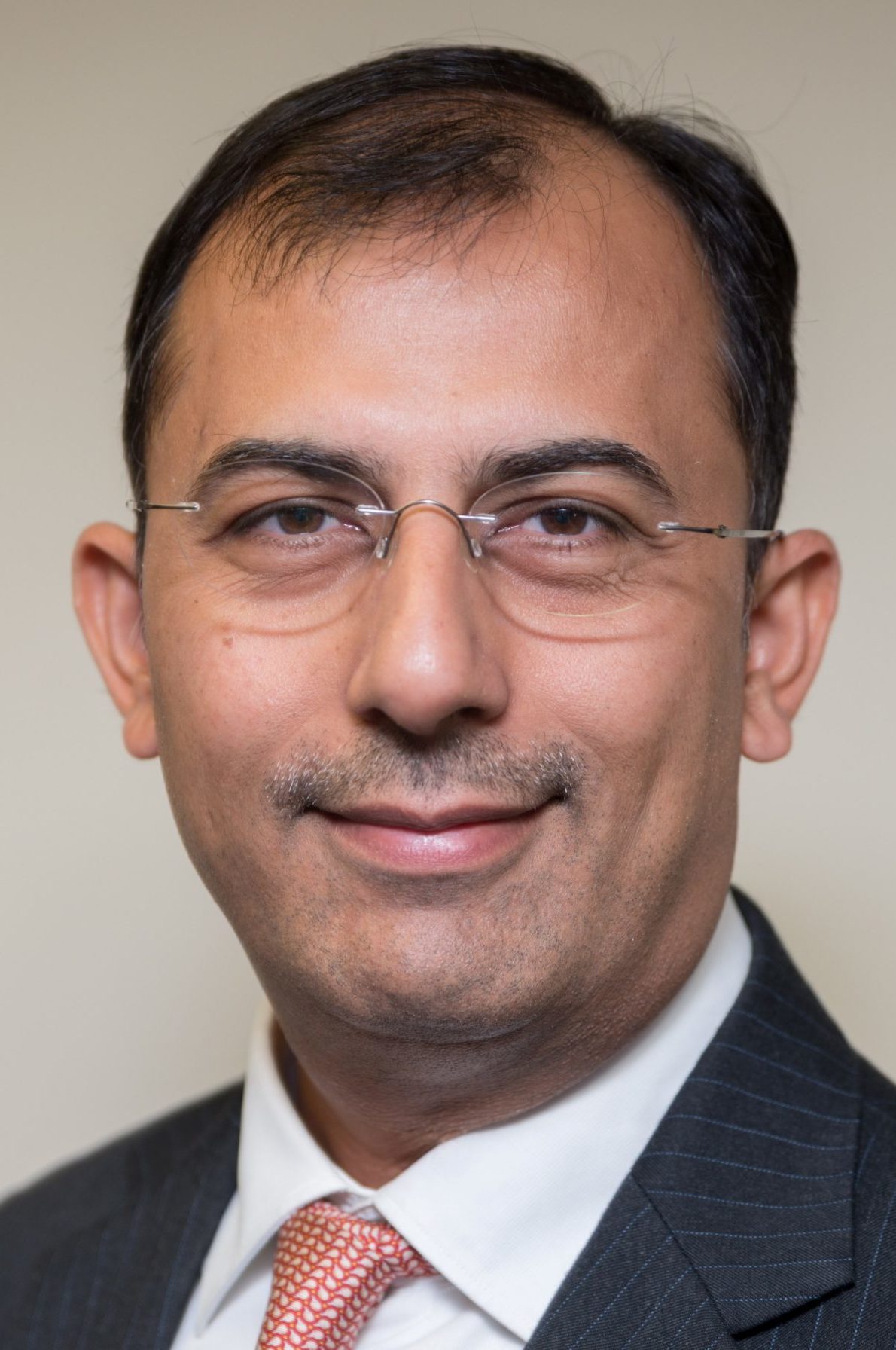 Dhawal Dalal
Chief Investment Officer – Fixed Income, Edelweiss Asset Management Limited
Has over 20 years of experience and an MBA from University of Dallas (USA), Mr Dhawal Dalal. Dhawal joined Edelweiss Asset Management Limited in the year 2016. He is responsible for the overall growth of fixed income assets through a healthy mix of retail and institutional clients. When not occupied with work, he loves reading on emerging trends in the global markets, geo-political developments and books on behavioral trends. He's also a movie buff and never misses a chance to watch a blockbuster with his near and dear ones. A humble and learned person, he strongly believes that every individual should have a sense of purpose in life! Before joining Edelweiss Asset Management Limited, he was the head of Fixed Income at DSP Black Rock Investment Managers Private Limited and led a team of Fund Managers managing fixed income assets. His role there was to expedite overall growth of fixed income assets, performance and client interactions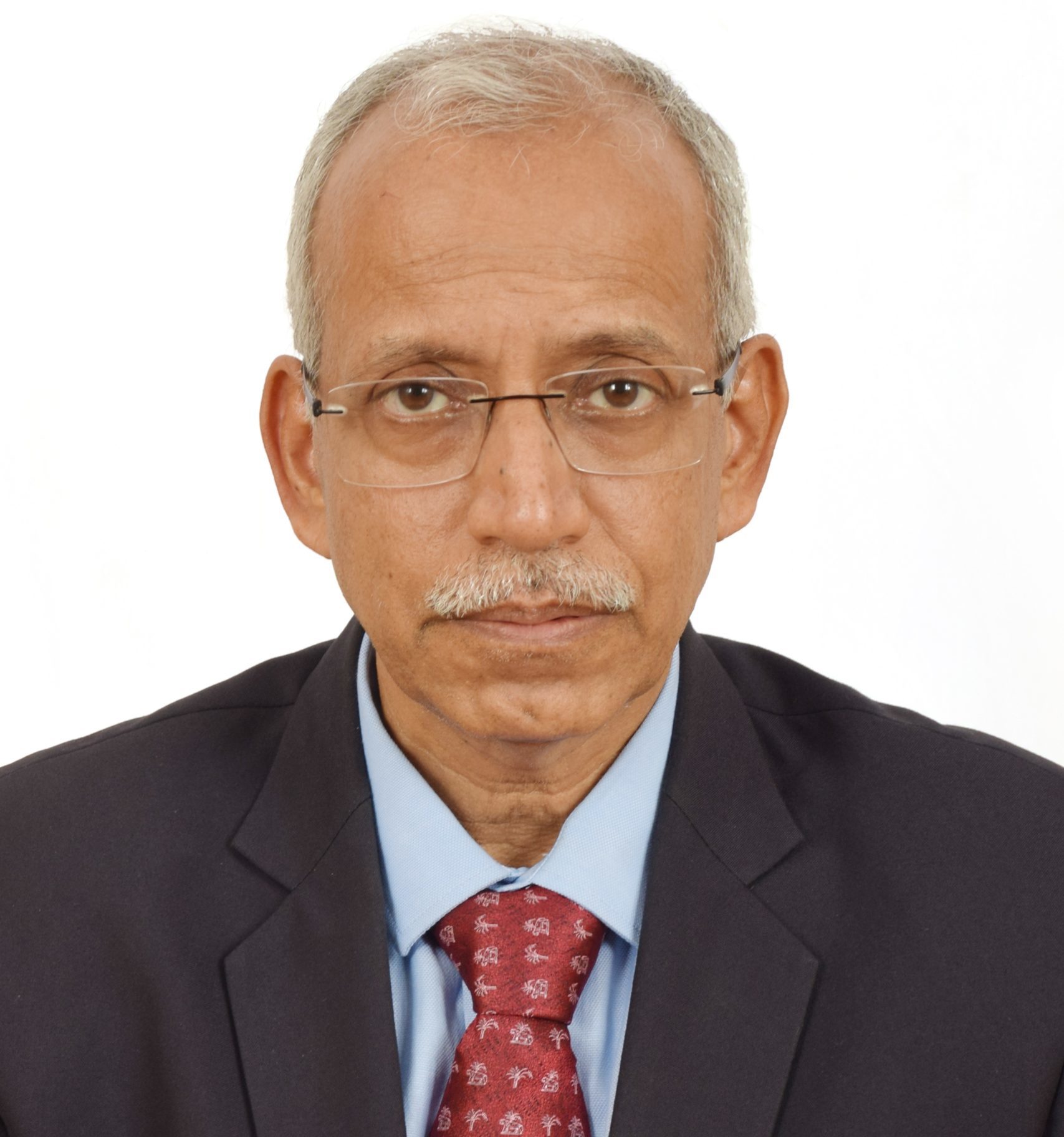 Gurumoorthy Mahalingam
Gurumoorthy Mahalingam has had a professional career of four decades spanning across the financial sector regulators, Reserve Bank of India (RBI) and Securities & Exchange Board of India ( SEBI). He has taken on varied roles in RBI encompassing financial market development, regulation and operations, foreign exchange reserves management, debt management and regulation and supervision of banks. He was the Chief Dealer and Executive Director in-charge of forex market interventions as well as management of forex reserves of the country and rupee liquidity policy and operations. In fulfilling his above responsibilities, he was instrumental in formulating regulatory policies and conduct of market operations of RBI during the global financial crisis ( 2008-2010), European debt crisis ( 2011-12) as well as the taper tantrum ( 2013-2016). He was closely involved in giving shape to foreign exchange policies and monetary policy implementation. In his role as a Whole-time Board Member of SEBI, which carried Executive responsibilities as well, he has had a wide experience regulating Mutual Funds, Stock exchanges, Listed companies, foreign portfolio investors, corporate governance aspects, stock and derivatives markets, corporate bond market, amongst others. He has supervised the conduct of investigations and enforcement actions in regard to violations of securities laws and regulations. He was a quasi-judicial authority for a little over 500 cases involving market misdemeanors. He is currently chairing the SEBI Advisory Committees on Secondary Markets as well as Corporate bond market. He is also the Chairman of the Working Group appointed by SEBI to suggest governance reforms in Market Infrastructure Institutions. In RBI and SEBI, he was associated with important committees in the area of forex markets, capital account convertibility, financial benchmarks, corporate bond markets, etc. Mahalingam began his career as a commercial banker with the State Bank of India after finishing his Masters in Statistics and Operations Research from IIT Kanpur. He is also an MBA in International Banking and Finance from the Birmingham Business School in the UK.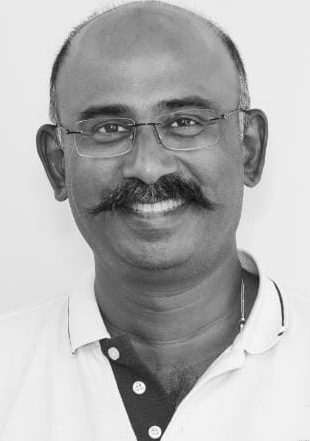 IAS Balamurugan
IAS Balamurugan, fondly called as Bala, has over 25 years of experience in Banking and Financial Services industry. Bala is the Co-founder of Anicut Capital LLP, which acts as Investment Manager to 4 SEBI registered Alternate Investment Funds. These sector agnostic funds invest in structured debt and equity. The overall Assets Under Management of the investment manager stands at INR 1500 Crores. The investor mix in the said funds comprises of HNI's, Insurance Companies, Corporates, Public Institution and Family Offices. With over two decades of experience Bala has created a niche for himself in terms of deeper understanding of entrepreneurs, especially first gen entrepreneurs. His hands on experience comes handy for getting a wider perspective on the mid-sized businesses, especially in consumer and financial services domain. Bala is an avid reader of history. Bala is passionate about playing golf whenever time permits.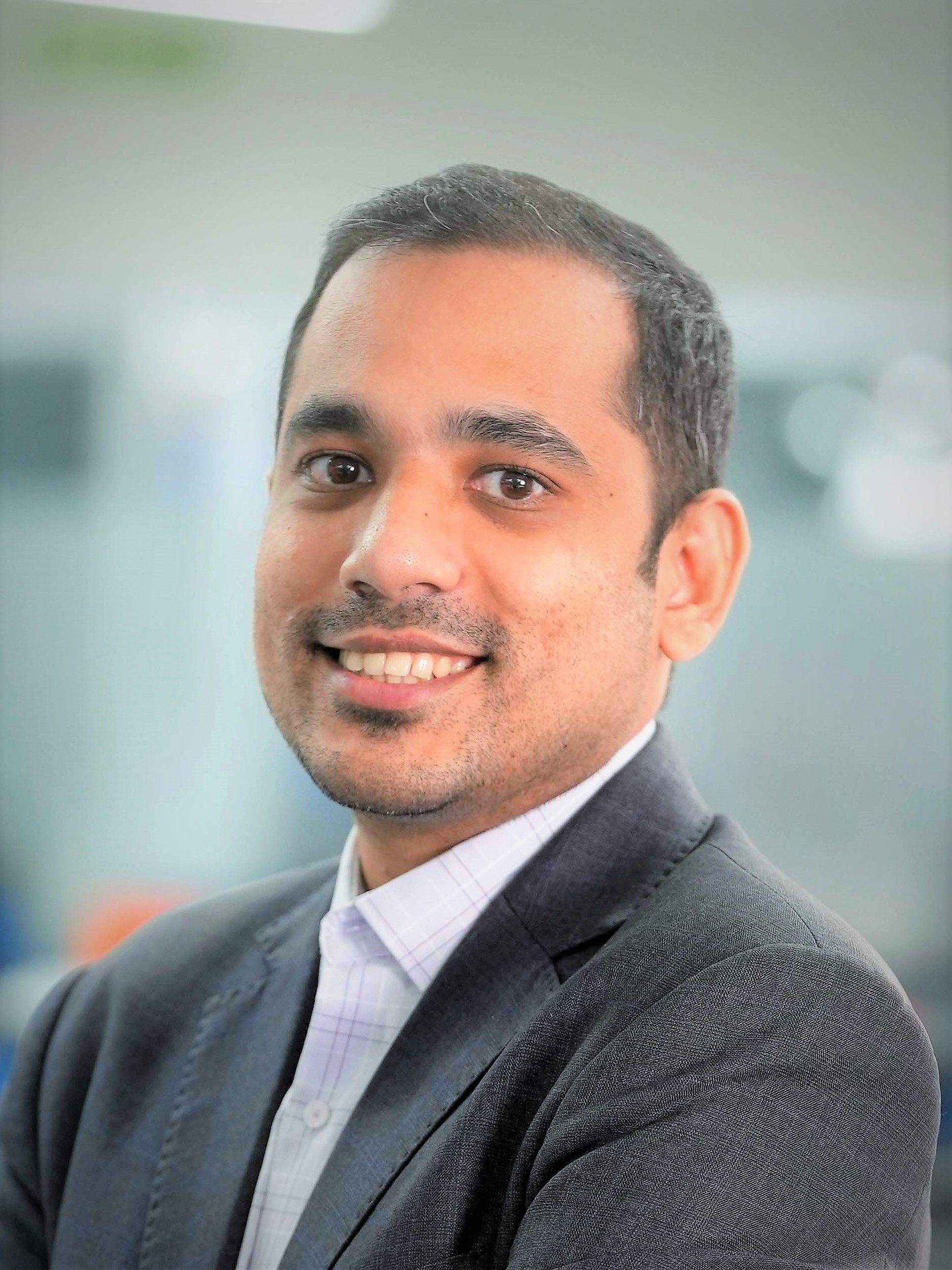 Mohamed Irfan
Mohamed Irfan is a fund manager with Vivriti AMC, one of India's fastest growing performing credit funds investing across the risk-rating curve. He is currently responsible for origination, negotiation, structuring, and management of various exposures to drive performance of the AMCs private credit funds. Overall, he has more than 9 years of experience in finance, strategy and credit investing across multiple sectors. Prior to Vivriti AMC, he was associated with Aditya Birla AMC as a fixed income portfolio manager. Through his investing journey, he has successfully executed several mid & high-yield performing credit strategies, and is experienced in life-cycle management of credit. Identifying and investing in under-discovered credits through actively managed, diversified portfolios is his preferred style, and he takes a keen interest in scaling up sustainable investing. Irfan holds a B.E from College of Engineering Guindy, and an MBA from IIM Bangalore.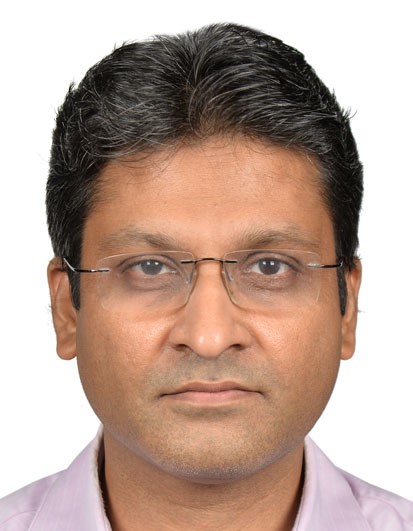 Prasanna Ananthasubramanian
Prasanna has more than twenty-year experience of covering Indian macro, fixed income, and forex markets.
Prasanna joined investment banking in 1999 and moved to fixed income markets in 2002 at I-Sec PD as part of the team that pioneered fixed income research in India. Over the years, Prasanna has graduated to leading the team that is today synonymous for incisive, timely and actionable research. Prasanna has vast experience covering fiscal policy, monetary policy and Indian macro variables across different cycles and many key market moving events.
Prasanna's research stands at the intersection of macro and markets. As part of India's largest bond house, his research and views are that of a practitioner. As part of promoting his team's research work Prasanna regularly writes columns in print media and appears in electronic media. He also interacts periodically with policy makers and market regulators.
Prasanna has a Post Graduate Diploma in Management from IIM, Calcutta and Industrial Engineering degree from College of Engineering, Chennai.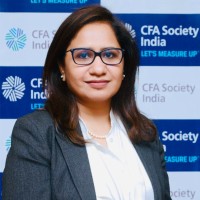 Priyanka Mathur
Ms. Priyanka Mathur as the Chief Operating Officer of IAIP (CFA Society India), brings with her rich experience in Integrated Reporting, ESG & Sustainability Analysis & Disclosures having worked with MSCI and Confederation of Indian Industry (CII). In early part of her career, she worked as an analyst with firms like Morgan Stanley, Evalueserve and Deutsche Bank. She also had an entrepreneurial stint in corporate catering /cloud kitchen concept as a co-founder. She is an MBA in Finance.

Shekhar Daga
Shekhar Daga is the Head- Private Capital at ICICI Prudential AMC. In a career spanning over two decades, Shekhar has handled entire gamut of investment management across corporate lending, structured finance, private equity, special situation and distressed debt. He has worked with trusted brands like Unit Trust of India and ICICI Bank Ltd. Previously, he was a partner at AION Capital and served on the board of multiple portfolio companies including Clix Capital. He was earlier with ICICI Bank in their Structured finance and distressed debt group. Shekhar is a rank holder CA from Institute of Chartered Accountants of India.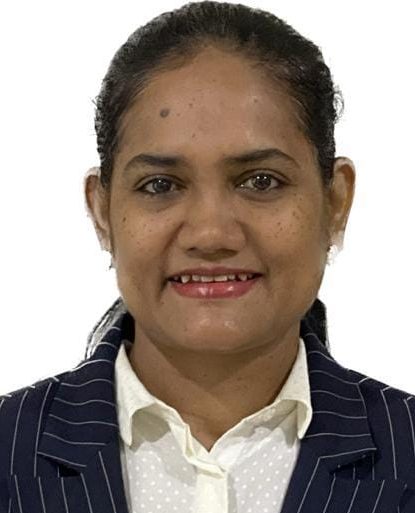 Subalakshmi
Ms. Subalakshmi is the Founder Director of Munify Datatech Pvt Ltd which has created India's first national municipal database. Munify's tech platform makes it easy to query, compare and analyse the finances of the cities of India. Munify database aids decision making around municipal bonds. Subalakshmi has over 20 years of experience in the field of finance and credit rating. She spent the bulk of her career at CRISIL where her last held position was Head- Public Finance and Infrastructure Ratings. At CRISIL, she worked extensively on the credit rating of urban development funds and municipal bonds for which she engaged with several urban local bodies. She has assigned credit ratings to over 125 companies across manufacturing, infrastructure, banking and financial services, state governments and urban local bodies. As the Head of CRISIL's rating product development team, she developed credit rating methodology for debt mutual funds, money market mutual funds, insurance companies, financial guarantee companies, stock exchanges, retirement funds, and mortgage backed securitisation transactions.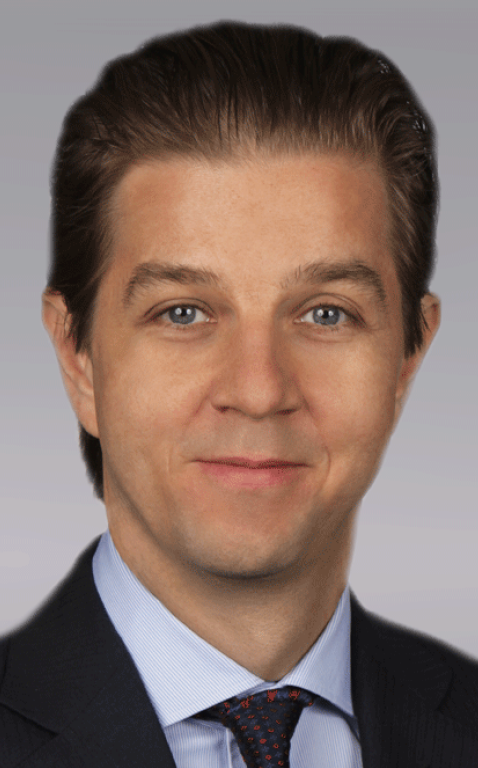 Zoltan Pozsar
Zoltan Pozsar is Investment Strategist at Credit Suisse and is based in New York. Prior to joining Credit Suisse in February 2015, Mr. Pozsar was a senior adviser to the US Department of the Treasury, where he advised the Office of Debt Management and the Office of Financial Research, and served as the Treasury's liaison to the FSB on matters of financial innovation. Mr. Pozsar was deeply involved in the response to the global financial crisis and the ensuing policy debate. He joined the Federal Reserve Bank of New York in August 2008 in charge of market intelligence for securitized credit markets and served as point person on market developments for senior Federal Reserve, US Treasury and White House officials throughout the crisis; played an instrumental role in building the TALF to backstop the ABS market; and pioneered the mapping of the shadow banking system which inspired the FSB's effort to monitor and regulate shadow banking globally. Later at the IMF he was involved in framing the Fund's official position on shadow banking and consulted G-20 working groups. He consulted G-7 policymakers, central banks and finance ministries on global macro-financial developments. Before joining the official sector, Mr. Pozsar was a US macroeconomist and Fed watcher for six years. He is a founding member of the Shadow Banking Colloquium of the Institute for New Economic Thinking, and a former adviser on European affairs to Oriens Investment Management, a CEE-focused merchant bank in his native Budapest, Hungary.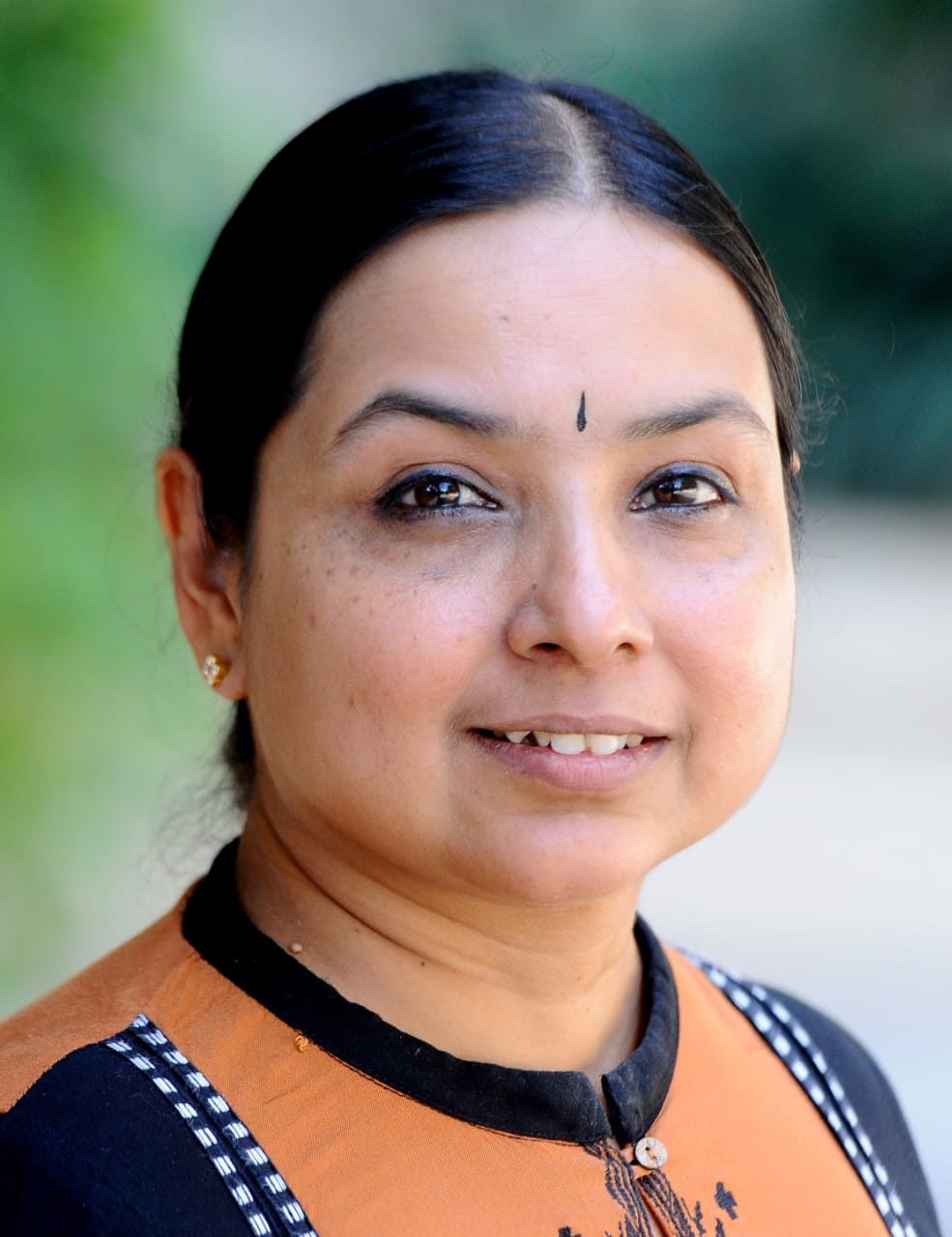 Aarati Krishnan
Aarati Krishnan, a cost accountant and MBA (Finance) by profession, has been closely tracking the Indian financial markets and writing about the entire gamut of financial products and regulations for over 25 years now. Joining Hindu Business Line as a research analyst in August 1995, she went on to head its Research Bureau and was Editor of its Portfolio section for 7 years. She has moved to a Consulting Editor role at Business Line from 2014, while continuing to write on the economy, regulations and markets for both Business Line and the Hindu. She was earlier a contributor to Value Research and currently writes on bonds, insurance and stock markets for Prime investor. For her pioneering work in writing on financial services and the economy, she was awarded the Shriram Sanlam award for excellence in Financial Journalism three times. She is a sought-after speaker at investor awareness events and is presently a member of SEBI's MF Advisory Committee.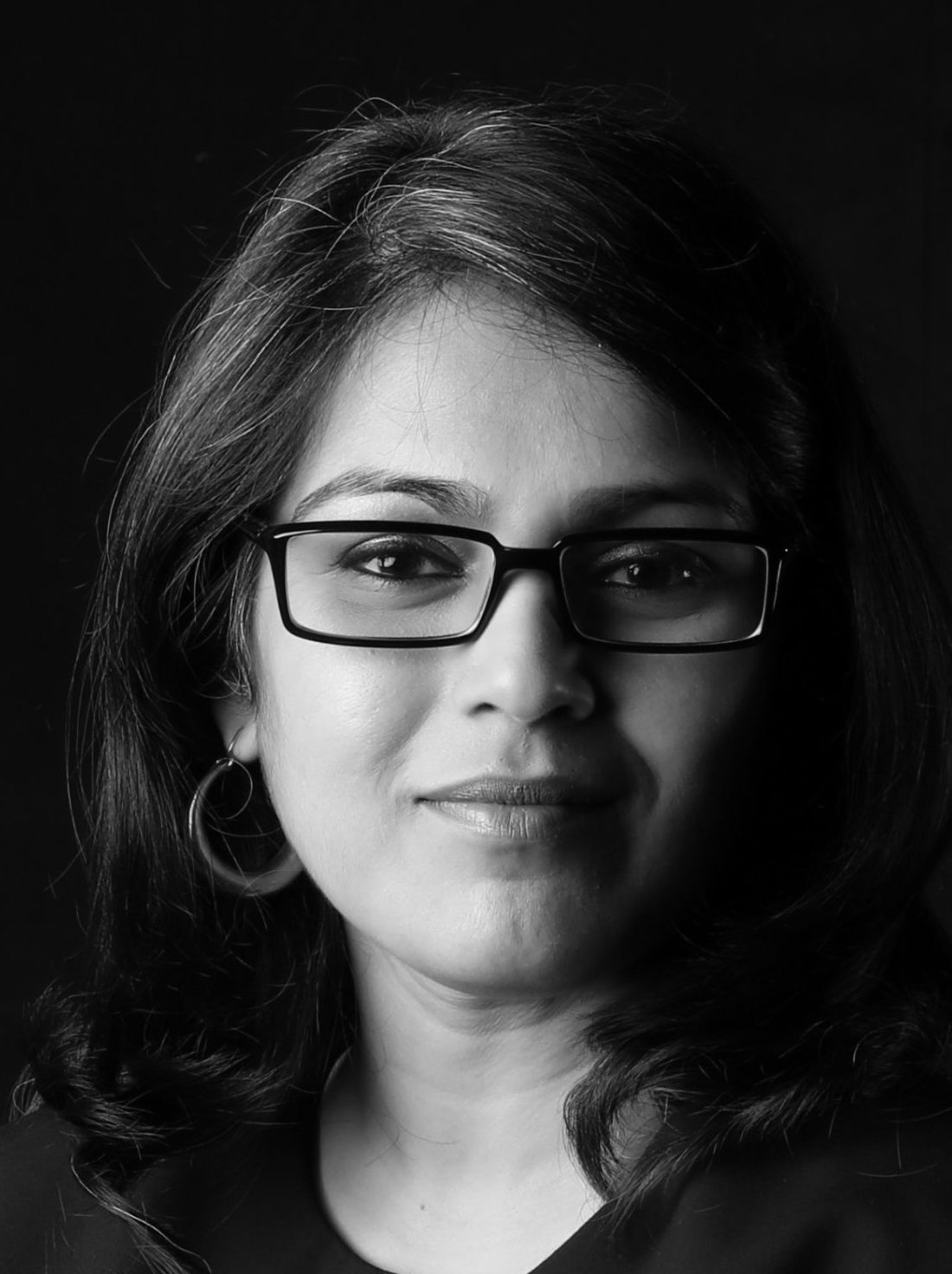 Menaka Doshi
Menaka Doshi has over 25 years of work experience as a reporter, prime time news television host, editor, team leader and founding managing editor of India's first multimedia business news platform. Till recently she served as the founding Managing Editor of BQ Prime (formerly Bloomberg Quint), and in just six years helped establish BQ as an independent newsroom with a high quality team and authoritative coverage on the economy, business, financial markets, law and policy. In 2022, BQ was announced as among the top three best news websites in South Asia by the World Association of News Publishers. Prior to helping start up BQ in 2016, Menaka worked at CNBC-TV18 as Executive Editor. In her over 20 years at CNBC - TV18 she reported on leading companies, M&A, policy, law and tax, hosted several flagship news shows such as India Business Hour and Your World @ 10, and was host and editor of The Firm - India's first television show on law, tax and audit. In 2005-06, Menaka was awarded the first Ramnath Goenka Excellence in Journalism Award in the category of Business & Economic Journalism (Broadcast).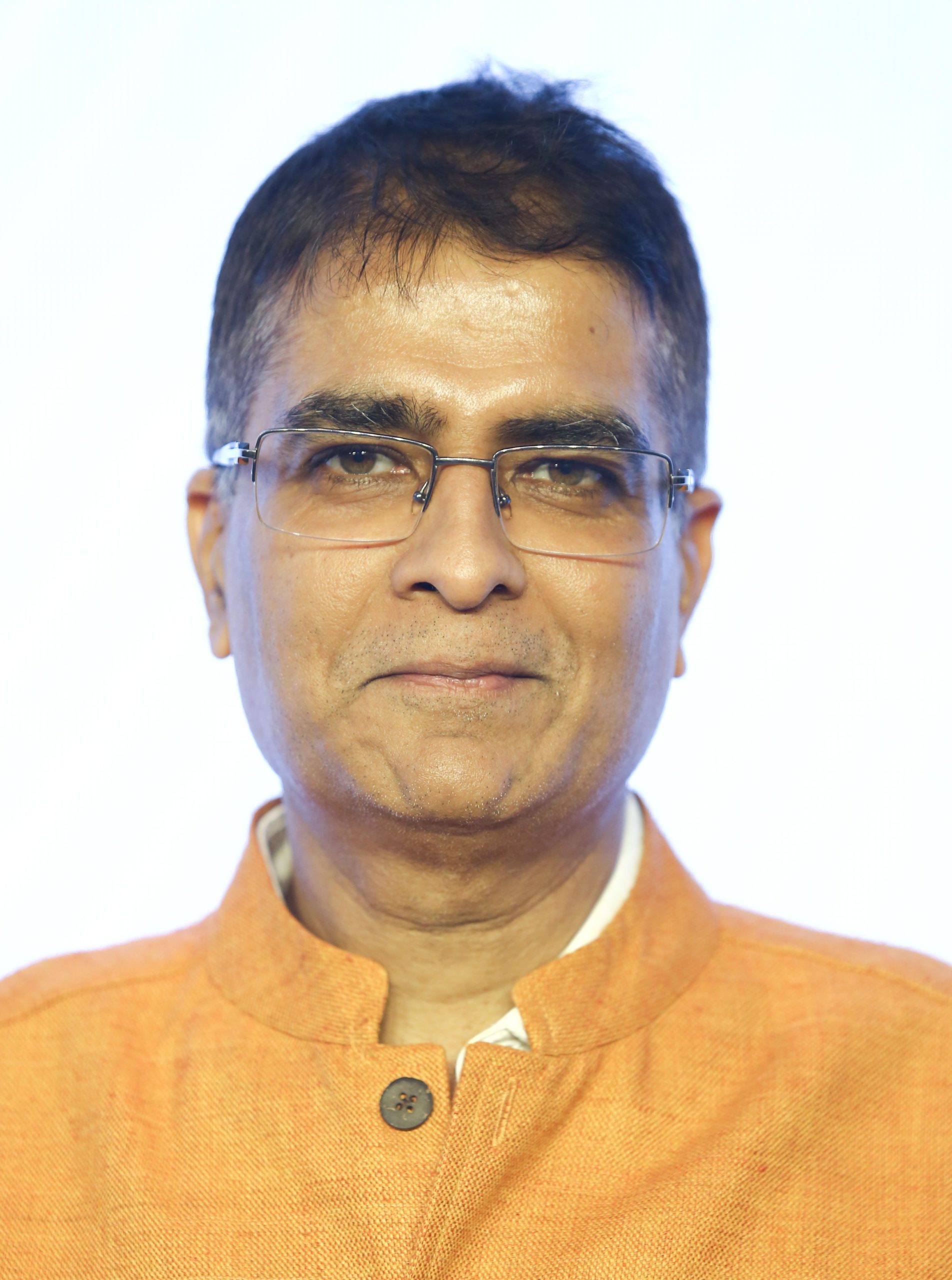 Rajendra Kalur, CFA
Rajendra is an Independent Consultant-cum-Financial educator and has over 25 years of experience in the financial services domain comprising asset management, investment banking, wealth management and insurance. Rajendra has worked across the value chain and has expertise in nurturing nascent businesses and transforming business models. His last full time assignment was as co-founder of a boutique wealth management firm which he led as a Director & CEO. Rajendra is MBA from Cranfield School of Management, UK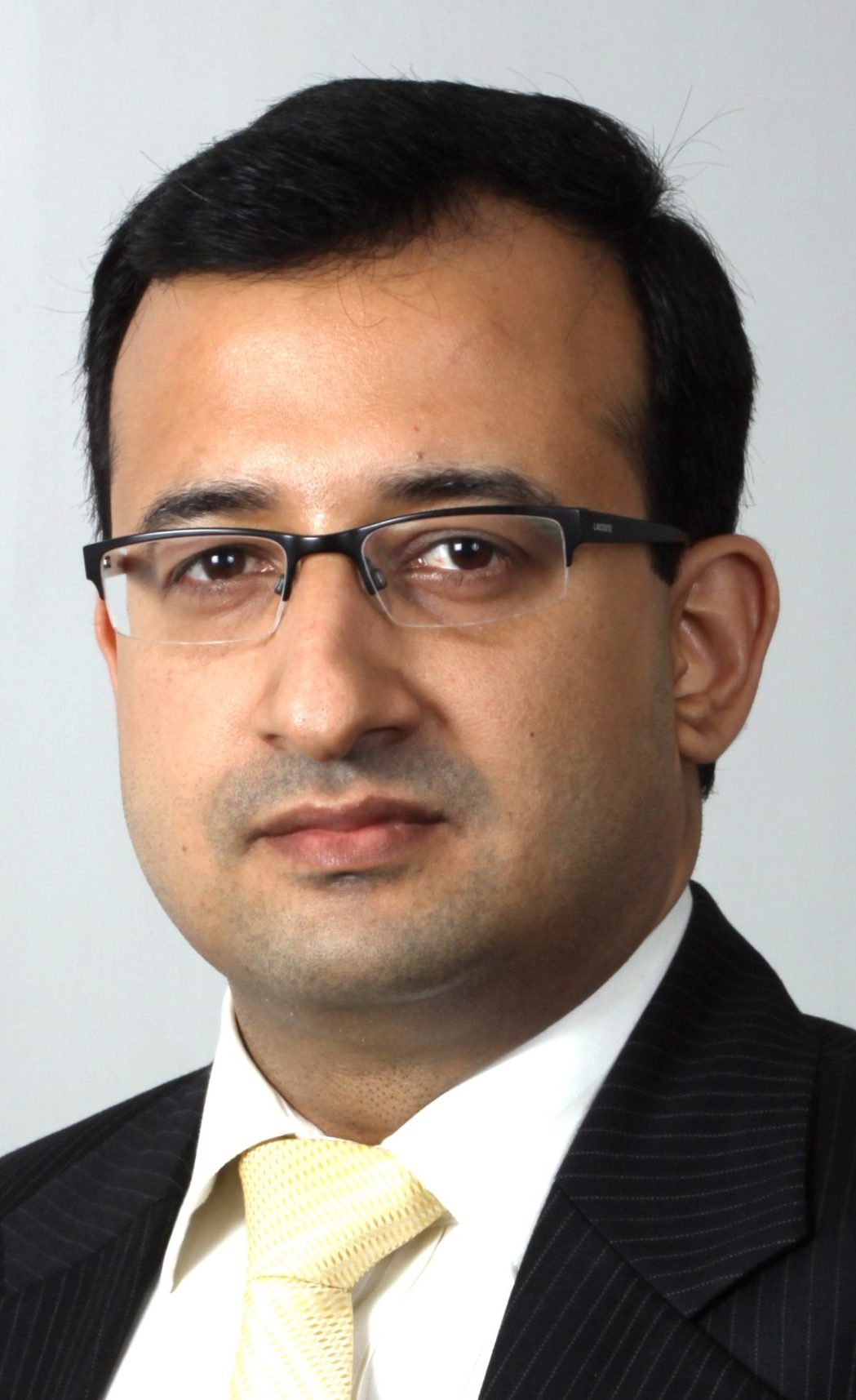 Munish Randev
Munish is the Founder of Cervin Family Office, a boutique Multi Family Office catering to UHNWIs & Family business owners. Munish has been part of the Investment space for the last 27 years and has seen multiple economic and market cycles. He has earlier worked with global brands like ABN Amro bank (Head – India Wealth Management), Fidelity Funds group (Head – Product, Proposition, NRI, Institutional) and domestic houses like Avendus Capital (Head – Investment Advisory), Waterfield Advisors (CIO) etc. In all the earlier stints he was a part of the business setup teams as well. In the last 8 years Munish has exclusively advised some of the largest family offices in India. His expertise spans multiple asset classes and geographies.Munish is a postgraduate in Management (Finance) and a graduate in Economics & Mathematics.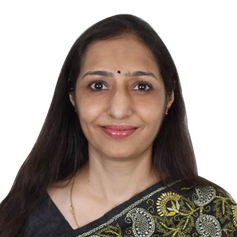 Poonam Tandon
Poonam Tandon heads the investment management functions at IndiaFirst Life. Poonam is an accomplished veteran with experience and insight into financial markets and investment management in the banking and financial services sector. In her 12 year long association with the IndiaFirst , Poonam has managed several portfolios across Corporate Group Business, Debt portfolio in ULIP and Traditional Fund, Liquidity Management, Asset Allocation for Investment in Equity in Traditional portfolio and contribution to Asset Liability Committee (ALCO). With an illustrious career spanning over 28 years in the financial services sector, Poonam has served at MetLife India Insurance Pvt. Ltd., Paternoster LLC (London based start-up Pension Fund), Securities Trading Corporation of India (STCI) and Industrial Development Bank of India (IDBI) where she started her career in 1994. In her noteworthy achievements, Poonam was instrumental in setting up the corporate bonds desk in 2001, and Swaps desk in 2004 at STCI. The desks became extremely active in corporate bonds, apart from significantly adding to the bottom line of the company. Poonam has taught as visiting faculty at the National Institute of Securities Markets (NISM) from 2010 to 2012. She has delivered guest lectures at the RBI`s Bankers Training College, NMIMS (Mumbai), and UTI Institute of Capital Markets, among others. Poonam has authored two papers that have been published in the international peer-reviewed journals in the Fixed Income category.
IFIS-PictorialAGENDA-WEB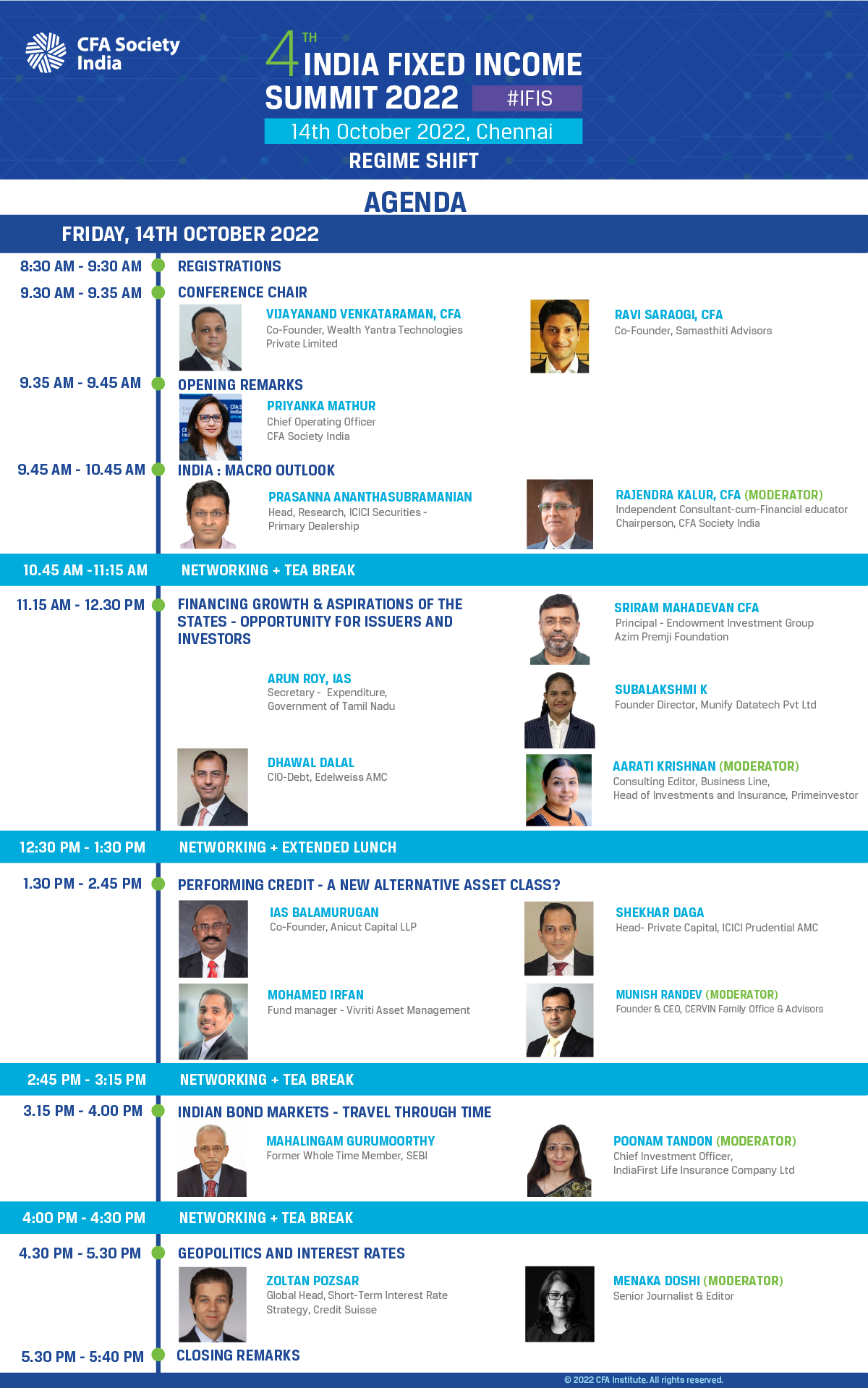 | | | |
| --- | --- | --- |
| Category | Regular Rate | Early bird Rate (Deadline: Monday, 3rd October 2022) |
| CFA Institute Members and CFA Society India Members | Free | Free |
| CFA® Program Registered Candidates | INR 1500 | INR 1200 |
| Passed Level III of the CFA Program | INR 3000 | INR 2400 |
| Non-members | INR 3500 | INR 2800 |
Cancellation Policy: No refunds will be issued for any cancellations received within 48 hours of program starts. Substitutions from the same company are accepted with fee adjustment, if appropriate. Sharing of registrations is not permitted.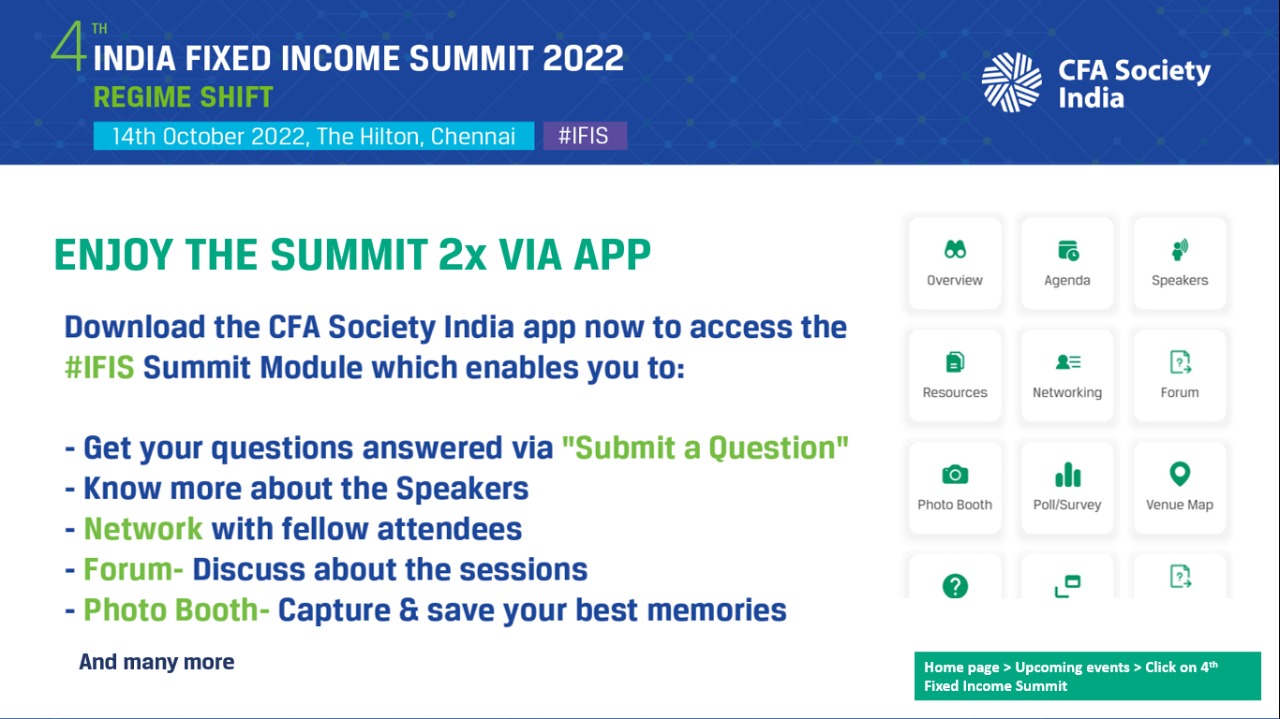 Mastering Impactful Networking Learn from the stalwarts & become a champion in the art of networking in this interactive & engaging session
Careers in Risk Management in the Investment Space While still evolving in India, risk management is going to assume great importance in investment firms in future. With each passing crisis, firms  are realizing the significance of this critical function in the investment process. This session will help us understand the opportunities and pathways for CFA charterholders and candidates looking to make a career in this space.
Fintech – the Future of Investment Management Big Data, artificial intelligence and machine learning are changing the landscape for investment management. As boundaries between finance and tech disappear, how does it change the roles of investment professionals? What skills are required to survive and thrive in future? What opportunities do we see in the horizon and what should you do to capitalize on them? Get all the answers in this session.
---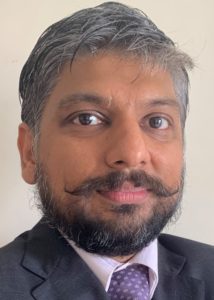 Anurag Agarwal, CFA
Managing Director, CLSA India
---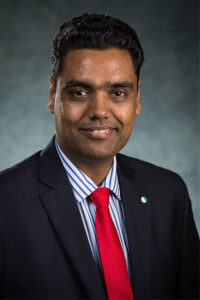 Biharilal Deora, CFA
Director, Abakkus Asset Manager LLP
---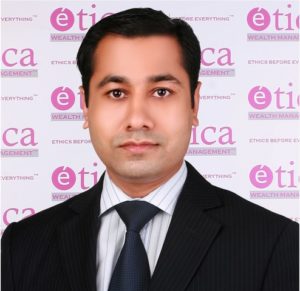 Gajendra Kothari, CFA
MD and CEO, Etica Wealth Pvt. Ltd.
---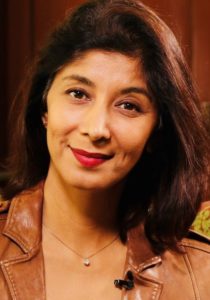 Hansi Mehrotra, CFA
Founder and CEO, Money Management India
---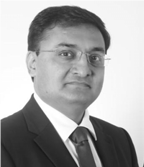 Jayesh Gandhi, CFA
Head – Offshore and Alternative Investment Strategies, Baroda BNP Paribas Mutual Fund
---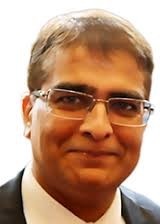 Rajendra Kalur, CFA
Chairperson, CFA Society India
---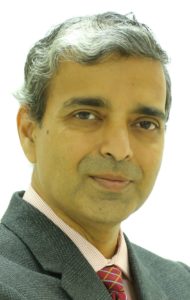 Sanjay Parikh, CFA 
Former Head – Financial Products Distribution, Mahindra Finance
---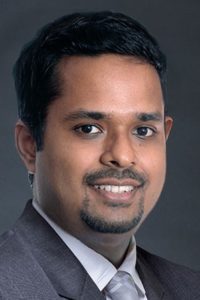 M. Suryanarayanan, CFA
Vice President and analyst with the Equity Investments team and a Fund Manager, DSP Investment Managers
---
6 PL

CFA Institute members can claim PL credit by providing their CFA Institute ID number when registering.

Global Passport Accredited Programme

Allows members of participating CFA societies to attend each other's society events at the local member price
2022-10-14 08:30
2022-10-14 18:00
Asia/Kolkata
4th India Fixed Income Summit | Chennai
CFA Society India's, India Fixed Income Summit is India's premier macro conference that brings the economic policy makers, regulatory professionals and market participants for a day long exchange of ideas. The 4th India Fixed Income Summit to be held in Chennai on Oct 14, 2022 focusses on Regime Shift! With the Ukraine conflict, china lockdown,
Hilton, Chennai, 124, 1, 100 Feet Rd, Poomagal Nagar, Guindy, Chennai, Tamil Nadu 600032
Save Event to Calendar