8th India Wealth Management Conference | Mumbai
August 4, 2023
9.00 AM - 5.00 PM

Navigating Disruption and Uncertainty
The India Wealth story is only getting bigger and better. Managed investments have grown at about 8% annually to INR 135 trillion, creating a rapidly expanding, largely untapped wealth market.
Experts anticipate that investors' recent experience with extreme market volatility has created the need for specialized risk-aware advice across a growing list of investable asset classes for Indian investors.
Exceptional market volatility in recent years, rising rates, and wavering geo-politics only exacerbate the uncertainty and complexity in managing and protecting investor wealth.
Financial advisors and wealth managers are challenged by investors' growing preference for faceless engagement through fintech, largely driven by lower fees, technological convenience, and demography. This makes it imperative for professional advisors to reassess asset allocation techniques and use a global portfolio approach to better address long-term investor expectations.
Join us for the 8th edition of our flagship India Wealth Management Conference, as the industry's renowned thought leaders and practitioners from around the world deliberate and debate the opportunities, risks, and portfolio solutions for professional wealth managers in India.
Don't miss out on reconnecting and building connections with thought leaders, private bankers, advisors, sophisticated investors, and specialists from leading product manufacturers.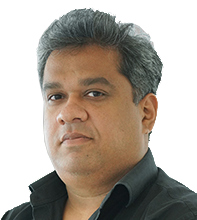 Akhil Doegar
Akhil is responsible for the strategy and operations of Navigator and ensuring its profitability. Akhil spent 17 years in DBS Bank, where he was a founding member of the Digital Bank in India and Indonesia, and Head of the Digital Payments Group. He has a proven track record of building strong teams, driving change and identifying and capitalising new value streams. He holds a BSc in Computer Science and Mathematics from the National University of Singapore.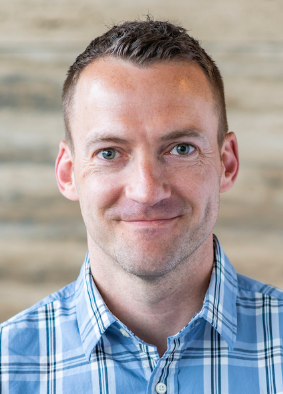 Ben Carlson, CFA
Ben Carlson is the Director of Institutional Asset Management at Ritholtz Wealth
Management. Ben is the author of four books, a columnist for Fortune, the creator of the
blog A Wealth of Common Sense and co-host of the popular Animal Spirits podcast.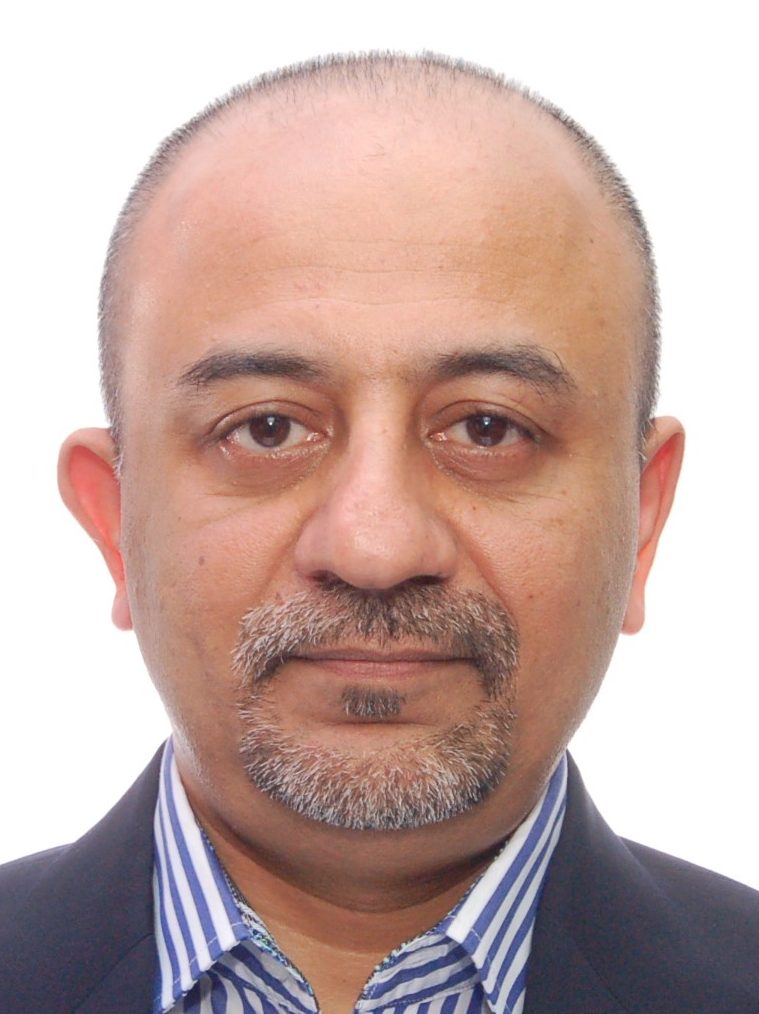 Pranay Gupta, CFA
Pranay Gupta has over 30 years of experience managing all liquid asset classes and illiquid alternative assets across global markets. His areas of experience and interest include Asset Allocation, Multi-asset Solutions, Risk Management and Data & Analytics, and he advises asset owners across the world on these subjects. As Managing Director of Multi-Asset Strategies & Solutions at Blackrock, Pranay designed and managed total return solutions for pensions, endowments, insurance, private wealth, and family office clients. Previously, Pranay has been the Chief Investment Officer at various Asian and Global asset management organizations managing over US$100bn in assets. His book "Multi-Asset Investing: A Practitioner's Framework" , proposes that the fundamental structure of institutional and individuals' portfolios needs to evolve from single asset class active management, toward a multi-asset class allocation framework. His second book "Fintech: The New DNA of Financial Services" focuses on how the financial services business is likely to change with the integration of AI and financial technology. Pranay is an Adjunct Associate Professor at Nanyang Business School of Nanyang Technological University, Singapore. He holds a B.Tech. in Mechanical Engineering from IIT Delhi and a MBA in Finance from XLRI, and is a CFA Charter holder.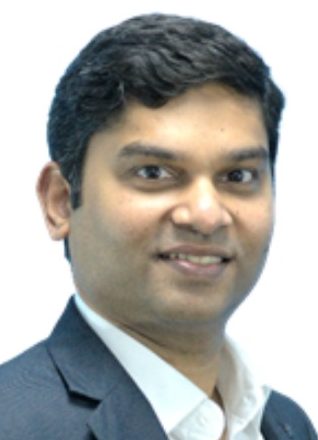 Rohit Karkera
Rohit Karkera comes with expertise in areas of investment advisory, market strategy, product research, manager selection and risk management. Being the Co- Founder at Cervin Family Office and Advisors, Rohit heads the Investments Division and advises large family offices and ultra HNIs. He is extensively engaged in providing investment solutions to family office clients and is involved in advising family offices on market strategies, asset allocation and manager selection. Cervin operates as a pure advisory proposition and is registered with SEBI as an Independent Financial Advisor. Before joining Cervin, Rohit has had experience across multiple investment management set ups. He has worked with a product manufacturer (ICICI Prudential AMC), followed up with a research house (CRISIL), then with a distribution company (Axis Bank) and with an advisory firm (Waterfield Advisors). He comes across with a holistic experience across various facets of the wealth management industry.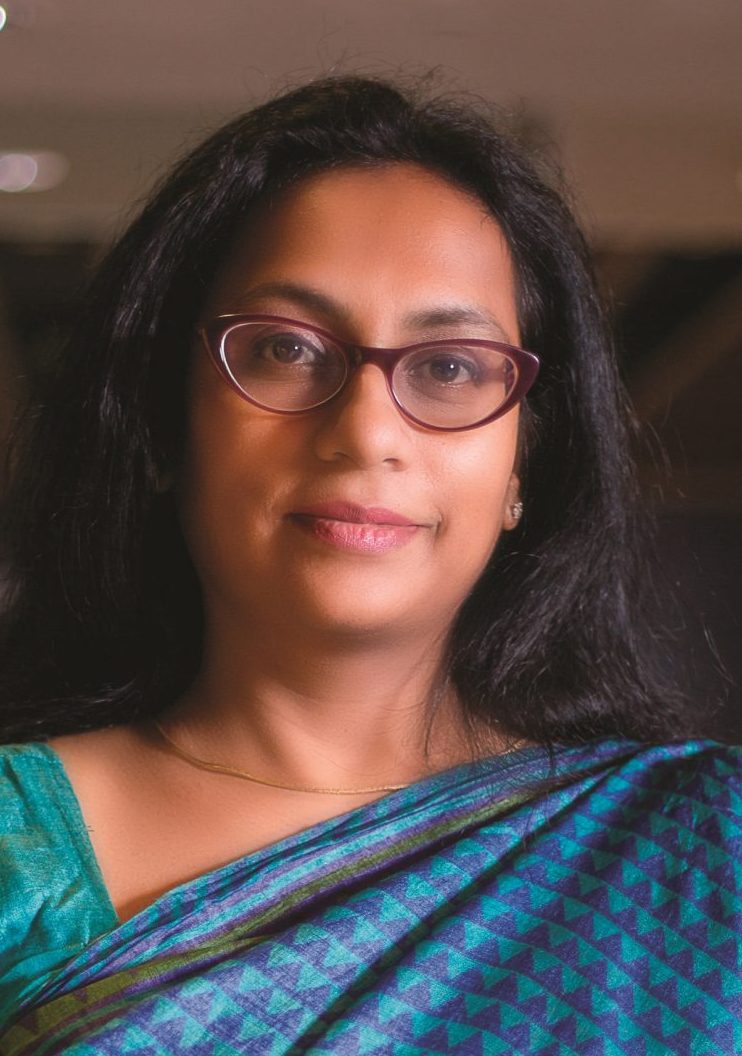 Roopali Prabhu
Roopali is the CIO and Head of Products and Solutions and a part of the Management Team. Based in Mumbai, Roopali heads a broad spectrum of product functions, including investment strategy, portfolio management, equities and derivatives broking, and fixed income and structured products, amongst other advisory and specialist services. She has over two decades of experience in diverse roles and functions. She was a co-head for Managed Products at Morgan Stanley Private Wealth and prior to that headed the products and communication function at ICICI Prudential AMC's Portfolio Management Division. She was also a part of the frontline team managing client relationships at Franklin Templeton and HDFC Bank.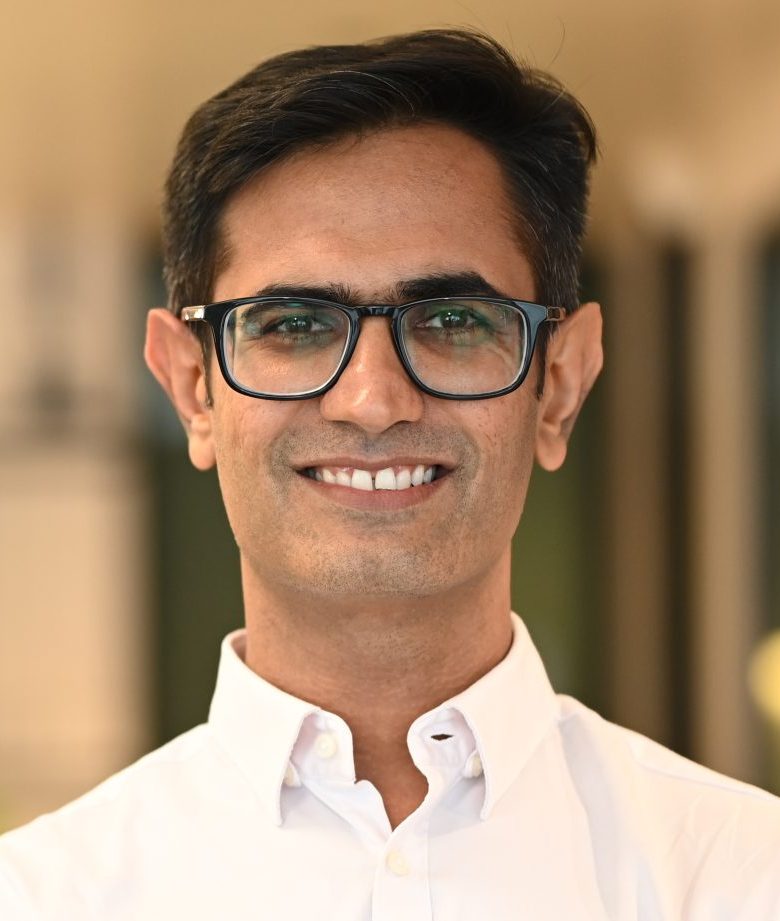 Sandeep Jethwani
Sandeep Jethwani, is the co-founder of Dezerv, an investment management company that combines the expertise of seasoned investment professionals with advanced technology to provide comprehensive investment management solutions. Sandeep has over 18 years of experience of advising the wealthiest families in India. After pursuing engineering in computer technology, he has done his MBA from IIM-Bangalore. In his previous role, Sandeep was the Senior Managing Partner and Head of IIFL-ONE.
Venkat Ramaswamy
Venkat has nearly three decades of experience in financial markets and has been part of Edelweiss since its inception. Amongst his responsibilities, he has oversight over Edelweiss's Asset Management Businesses including the Mutual Fund, Asset Reconstruction Company and Alternative Asset Management. Using his skills at inculcating a customer need focussed solutions approach in businesses as well as maintaining large institutional & family office relationships both Internationally & in India, the Asset Reconstruction business & the Alternative Asset Management businesses have become among the largest in India. An MBA from the University of Pittsburgh, USA, he also holds a Bachelor's Degree in Electronics Engineering.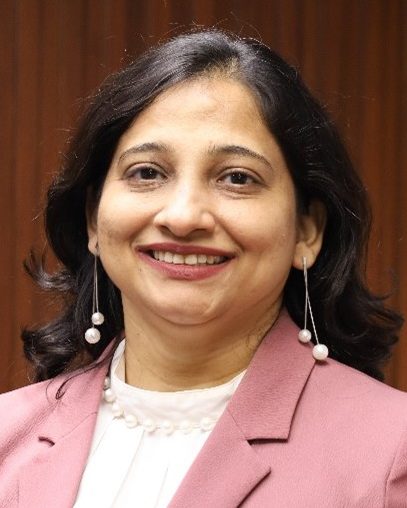 Arati Porwal
Arati Porwal, Country Head of India, at CFA Institute is responsible for delivering value to CFA Institute stakeholders and constituents by building and maintaining deep relationships with financial institutions, CFA societies, and universities. She is also leading development of candidate and membership strategy in addition to supporting prep providers. She is also playing a crucial role in driving an India strategy, as the country is one of the top markets for the institute globally. Arati has served as the interim Head of the India market since the beginning of 2022. She joined CFA Institute in 2017 and led the Society Relations function for India and surrounding markets. In her time with the organization, Arati has made significant contributions towards strengthening the investment profession industry, while also demonstrating the immense value that the CFA qualification adds to an individual's career. Before joining CFA Institute, Arati was the Senior Market Advisor at Enterprise Ireland, providing advisory services to Irish enterprises on market entry into India. Arati also led the Chartered Institute of Management Accountants (CIMA)'s operations in India for five years. Arati worked in various roles in the financial services and insurance industry for thirteen years before joining CIMA. Arati has a bachelor's degree in Physics from the Mumbai University and an MBA from Narsee Monjee Institute of Management Studies. Arati is also a certified life and leadership coach. To know more, please connect with Arati on Linkedin here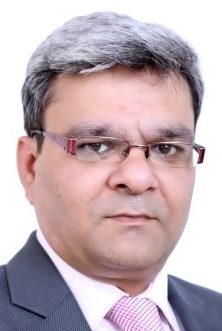 Kishor Bagri, CFA
Kishor has experience of more than 22 years across multiple industries and functions including 15 years in capital markets. He has worked across the investment chain including research, portfolio management and investment sales. He was with Edelweiss Securities where he headed the Corporate Access function. He previously worked with ING Investment Management as Senior Vice President & Portfolio Manager, managing INR 2,000 crore of AUM including INR 400 crore of offshore assets. During his 8 year stint at ING, he worked across investment styles such as fundamental, quantitative etc. He also managed funds and multi-manager portfolios which were later subsumed in the quantitative strategies – the focus area of the business. His capital market stint began with Dimensional Securities Pvt. Ltd. where he was a Research Analyst, involved in bottom-up equity research across sectors, investment strategy, opportunistic and event-based trading ideas etc. Kishor has also worked in various roles and functions including sales, business development in financial services, FMCG and the Telecom industry. He is a CFA charterholder and has completed his MBA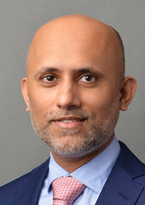 Shamit Chokshi, CFA
Shamit joined the AMC in February 2016, oversees ~USD 2.6 billion of assets advised across various funds and institutional mandates of global clients, leads manager selection for global strategies for local investors Over 14 years of experience manager selection, investments, research advisory, products, asset raising, institutional client services and global strategic partnerships.Set up and managed several India equity and FI funds across Asia (incl Japan) and Europe, selected global managers, raised assets and crafted AM partnerships with large financial groups. Previously worked at Reliance-Nippon Life Asset Management in Mumbai and Nippon Life Insurance / Nissay in Tokyo, leading the AM Joint Venture, and strategic partnerships across Asia and Europe; earlier gained equity research and fund advisory experience with firms in New York, Boston and Mumbai. MBA - Boston College (USA), Masters and Bachelor of Commerce degrees from University of Mumbai (India), CFA Charter holder (Member CFA India Society and the local Research & Advocacy sub committee), pursuing advocacy efforts in ESG, fund regulations and foreign investments in India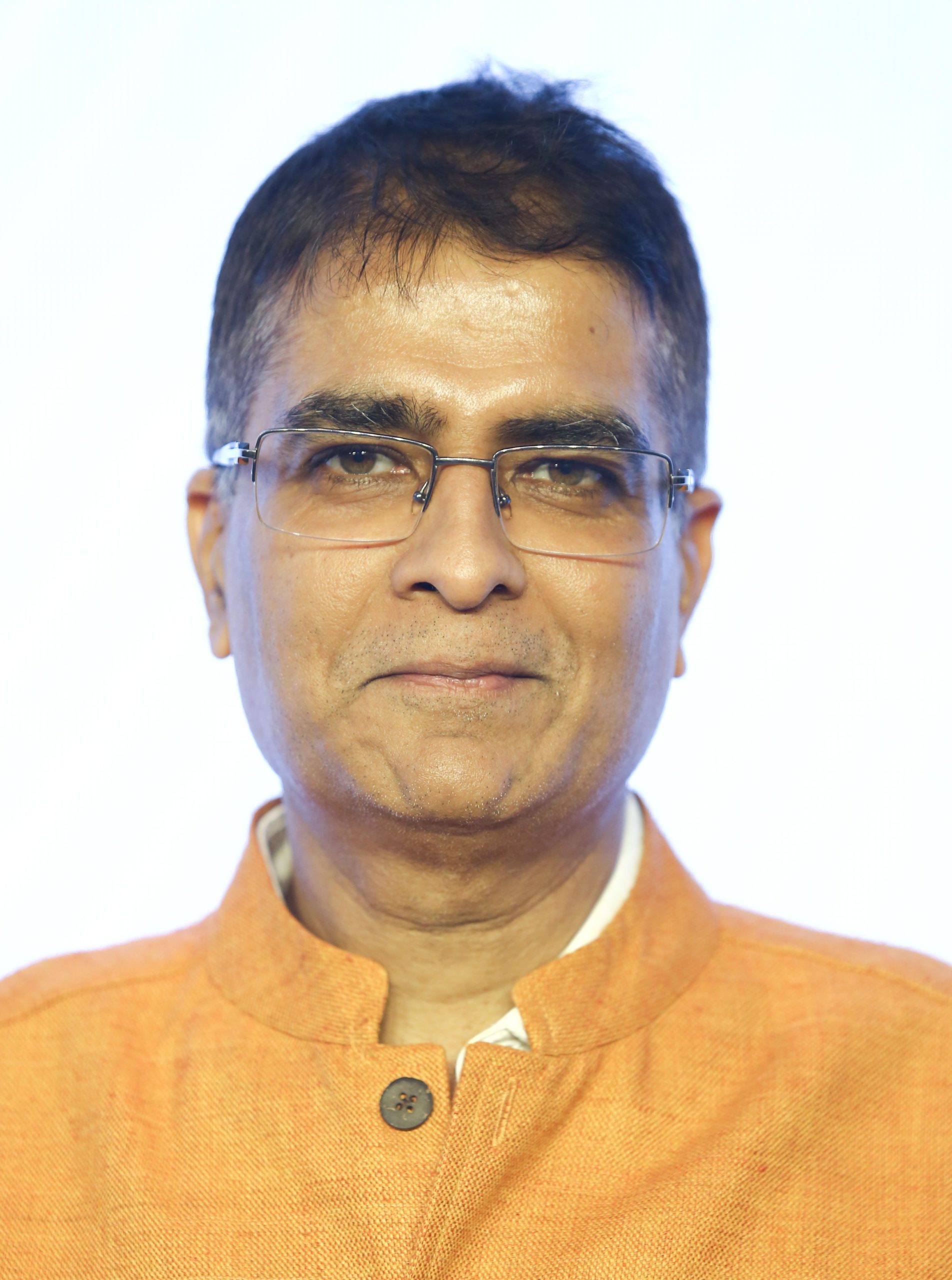 Rajendra Kalur, CFA
Rajendra is an Independent Consultant-cum-Financial educator and has over 25 years of experience in the financial services domain comprising asset management, investment banking, wealth management and insurance. Rajendra has worked across the value chain and has expertise in nurturing nascent businesses and transforming business models. His last full time assignment was as co-founder of a boutique wealth management firm which he led as a Director & CEO. Rajendra is MBA from Cranfield School of Management, UK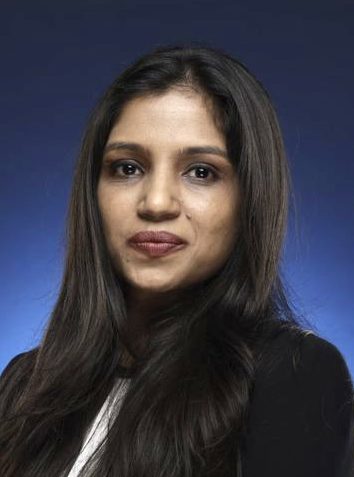 Aanchal Almal, CFA
Aanchal Almal is currently working with DSP Investment Managers as a Manager for Passive Products. She has over 8 years of experience in the finance industry as a buy-side Analyst and family office management involved in equity research, portfolio management and advisory. She is an active volunteer with the CFA Society, India.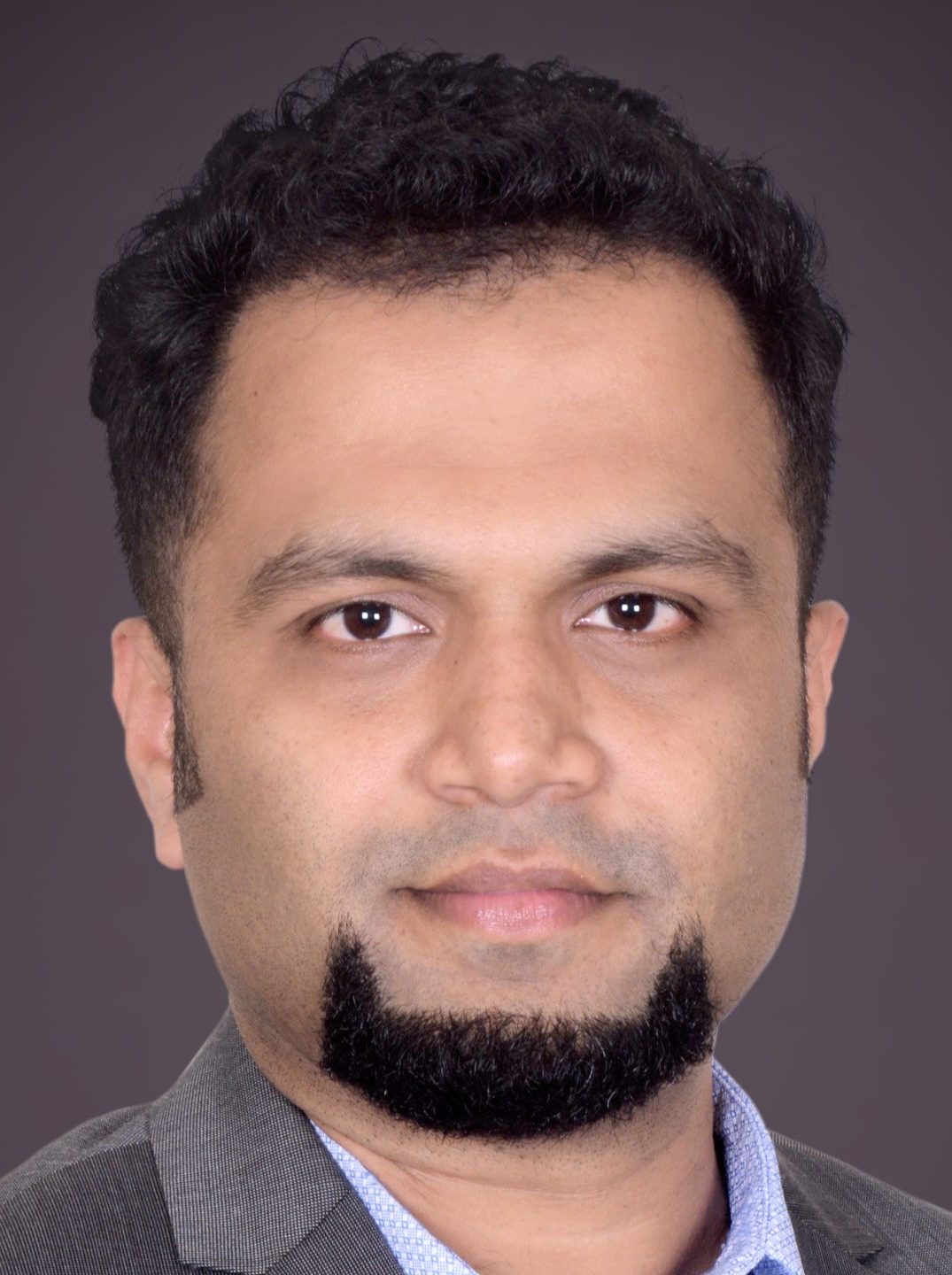 Kunal Sabnis, CFA
Kunal has over 15 years of experience in financial markets and has spent more than a decade in Equities in buy side roles. After a brief stint with ARCIL (an Asset Reconstruction Company) valuing non-performing loans, he moved to a domestic brokerage house as an analyst tracking Banks and NBFCs. He spent 8 years with VEC Investments, an Alternative Investment Fund, tracking companies across multiple sectors with BFSI as a core specialisation. At Nine Rivers Capital, Kunal is sector agnostic and researches on structural as well as tactical investment opportunities. Kunal holds CFA Charter from CFA Institute, USA and MBA in Finance from Mumbai University.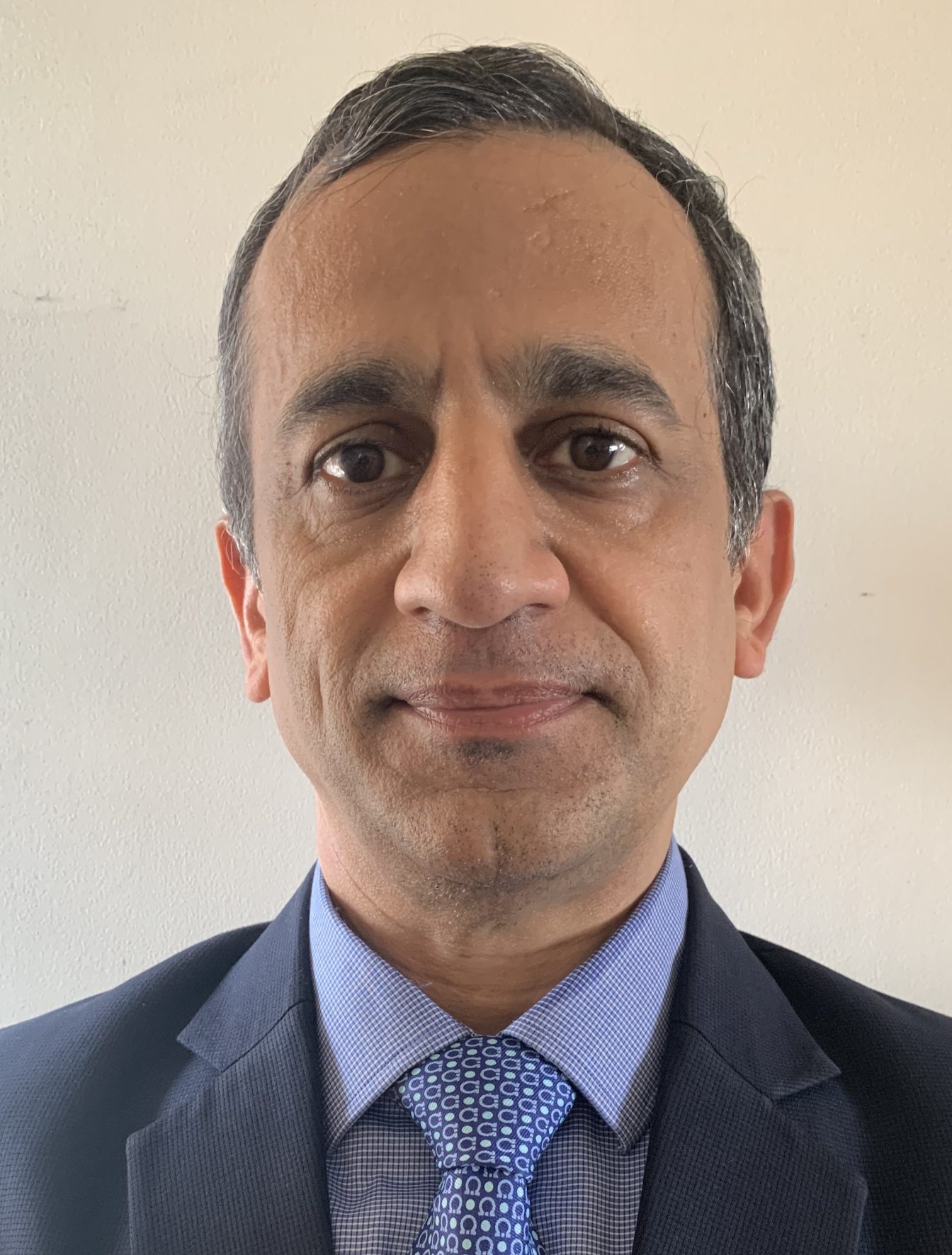 Namit Arora, CFA
Mr Namit Arora has 28 years of professional experience, primarily in Private Equity and Investment Management. He is currently Managing Partner at IndGrowth Capital. His prior roles include at Standard Chartered Private Equity and Bank of America - Private Equity. He is a CFA Charter Holder.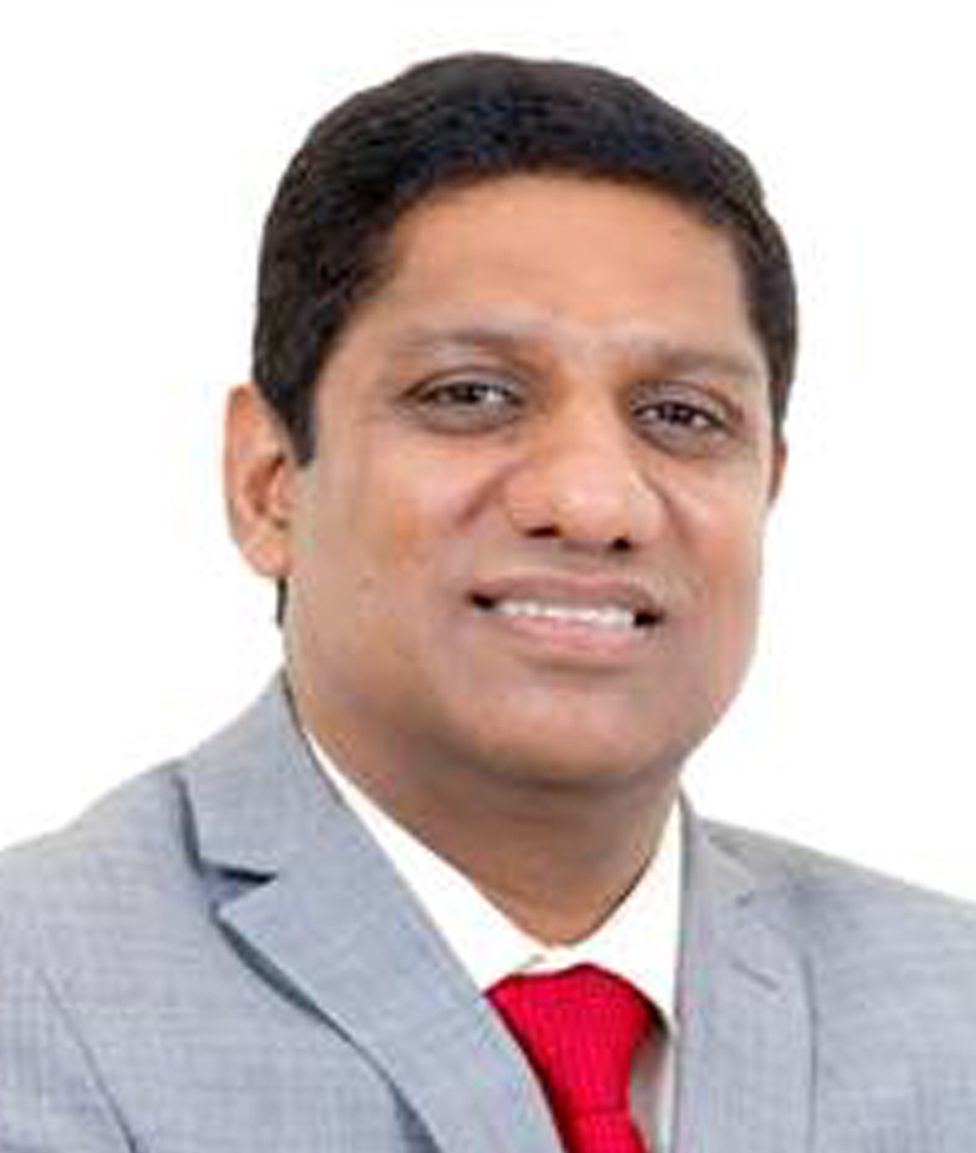 Prof. (Dr) Madhu Veeraraghavan
Prof Madhu Veeraraghavan is the Pro Vice Chancellor of [Management, Law, Humanities & Social Sciences], MAHE Manipal and MAHE Bangalore Campus from April 01, 2023. He also holds the position of T A Pai Chair Professor of Finance at T A Pai Management Institute (TAPMI) and Dr. TMA Pai Endowment Chair in Management Research. He held the position of Director of TAPMI from 2017 to 2023. Prof Madhu Veeraraghavan holds an MBA in Finance and Investments and a PhD in Finance. With over 20 years of experience in world class business schools, he believes that business schools should work for outcomes that support the Mission of the School. Professor Veeraraghavan's research interests are in the areas of Corporate Finance, Behavioural Finance and the interplay between Auditing and Finance. He is a referee for several leading accounting and finance journals. Professor Veeraraghavan has published over 50 papers in international journals and has presented his work in top conferences in finance and accounting. His work has appeared in elite journals such as The Accounting Review, Journal of Financial Economics, Contemporary Accounting Research, Journal of Financial and Quantitative Analysis, Journal of Corporate Finance, Journal of Empirical Finance, Journal of Banking and Finance, Journal of Management, Journal of Business Ethics and AUDITING: A Journal of Practice and Theory. He is also revising manuscripts for Management Science, Journal of Corporate Finance, Journal of Banking & Finance, and the Journal of Empirical Finance. Professor Veeraraghavan has obtained research funding of over AUD 500,000 from the Australian Research Council Discovery Grants Scheme and the Australian Research Council Linkage Grants Scheme. Professor Veeraraghavan has won many awards for his work in both National and International Conferences. Recently, he has been ranked 180 (Breadth 12, meaning the ranking is based on publications in the top accounting journals in the last 12 years) in the World in the Brigham University 2022 Accounting Research Rankings for his contributions to accounting research. He is also a recipient of the AICTE [Dr Pritam Singh Best Teacher Award]-2021, awarded by the Hon'ble Minister of Education, Government of India. The Social Science Research Network (SSRN) has announced that Prof Veeraraghavan is ranked in the top ten per cent of the authors around the world. Professor Veeraraghavan is a Trustee of MITRAz Foundation, an NGO that provides free skill development courses to participants from rural backgrounds with the sole aim of empowering young lives.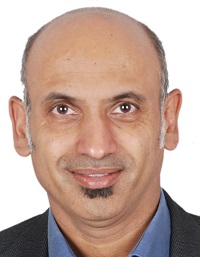 Shreenivas Kunte, CFA, CIPM
Shreenivas Kunte, CFA, CIPM, leads the content and automation aspects at HDFC AMC. He codes in Python and has an avid interest in promoting AI and Machine Learning use in investment decision-making. Prior to joining HDFC AMC, Shreenivas was Director of Professional Learning and Advocacy at CFA Institute. Before that Shreenivas worked as the country trading strategist for Citi in Japan. Shreenivas has worked for over two decades in the investment industry. He has worked closely with key stakeholders, both in Japan and in India's topmost institutions, including regulatory bodies. Shreenivas is a computer engineer. He is an external research scholar at IIT Bombay.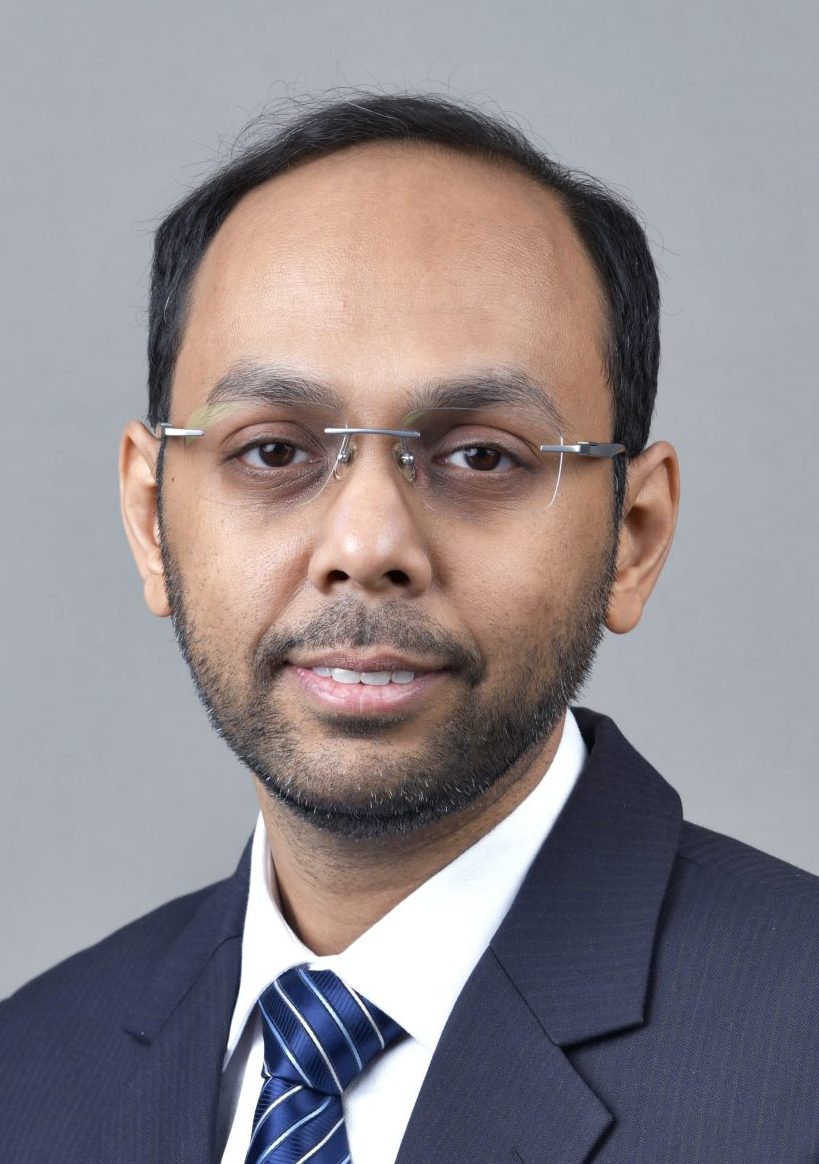 Vinay Paharia
Vinay Paharia is Chief Investment Officer at PGIM India AMC, overseeing equities and fixed income fund management. He joined PGIM India AMC in January 2023. Vinay is an industry veteran with nearly two decades of equity research and fund management experience. In his previous assignment, Vinay served as the CIO for Union Asset Management Company. Prior to this, he has worked with Invesco Asset Management Company as Fund Manager – Equity. Vinay has completed his B.Com. and M.M.S.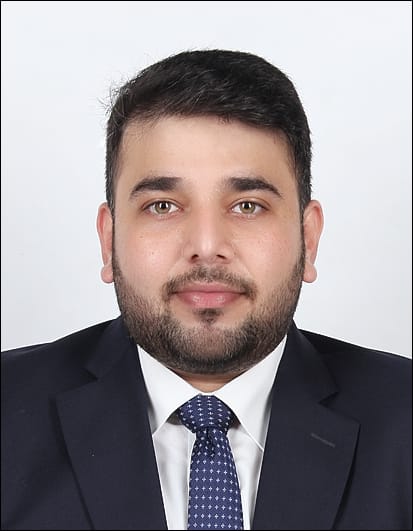 Aditya Bagul CFA
Currently Equity Analyst at Tata Mutual Fund.
~12 yrs of experience in Equity Research.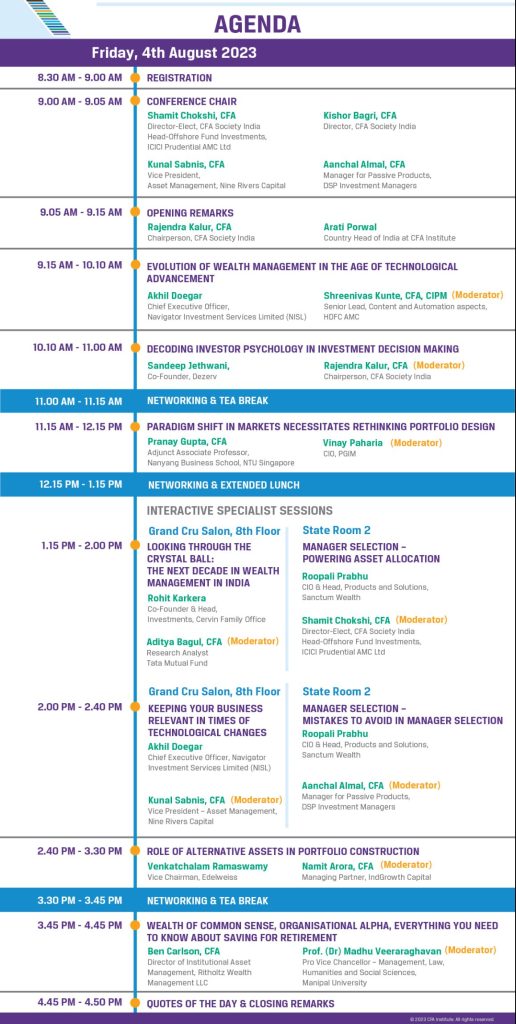 Category
Regular Fee
Early bird on 10 July 2023
Member benefit - Periodic
Renewed CFA Society India Member (15 June INR 500)
INR 500
Renewed CFA Society India Member (Extended 31 July INR 1500)
INR 1,500
Standard Categories
CFA Society India Members
INR 3,000
INR 2,000
Passed Level III of CFA Program & CFA Registered Program Candidates
INR 5,000
INR 4,000
Non Members
INR 10,000
INR 8,500
Group (10 minimum and no early bird discount)
INR 8,000
25 delegate sponsor
INR 7,500
Cancellation Policy:
No refunds will be issued for any cancellations received within 48 hours of program starts. Substitutions from the same company are accepted with fee adjustment, if appropriate. Sharing of registrations is not permitted.
Gold Sponsor
---
Manipal Academy of Higher Education – Bengaluru Campus
---

---
Manipal Academy of Higher Education, Bengaluru, an esteemed off-campus center of MAHE Manipal, stands as a beacon of excellence in providing students with a comprehensive and future-focused education. Supported by highly qualified faculty and dedicated mentors, the campus offers an inspiring and cutting-edge learning ecosystem that is tech-enabled and attuned to the demands of the modern world. Nestled within a new-age living campus, MAHE Bengaluru fosters an environment where students can immerse themselves fully, undergo transformational experiences, and explore a myriad of choices and opportunities. The boundless potential for growth and personal development at MAHE Bengaluru opens doors to a world of possibilities. With state-of-the-art infrastructure and experienced faculty, MAHE Bengaluru offers a diverse range of contemporary programs. From Engineering, Art, Design, and Technology to Commerce and Management, Law, Public Policy, Liberal Arts, and even Regenerative Medicine, the array of academic disciplines caters to varied interests and aspirations. Choosing MAHE Bengaluru means embarking on a journey of holistic education and professional growth. Whether you are an aspiring engineer, artist, designer, manager, chartered accountant, banker, analyst, lawyer, policy enthusiast, content writer, journalist or a future pioneer in regenerative medicine, the opportunities are limitless at this dynamic and forward-thinking educational institution.
---
Silver Sponsor
---
PGIM India Mutual Funds
---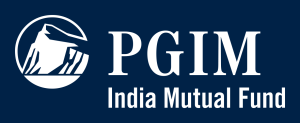 ---
PGIM India Mutual Fund is a wholly owned business of PGIM, the global investment management business of the US based Prudential Financial, Inc.(PFI). PGIM India Asset Management is the full service investment manager of PGIM India Mutual Fund, offering a broad range of equity and fixed income solutions to retail and institutional investors throughout the country. We manage 23 open-ended funds operated by 18 investment professionals. In addition to managing our investors assets through domestic Mutual Funds, we also offer Offshore Funds and Portfolio Management Services. The fund house leverages the strength and stability of PGIM's 145-year legacy to build on its decade long history in India. Headquartered in Mumbai, PGIM India Mutual Fund has a presence in 27 cities across the country including branches in Ahmedabad, Bangalore, Chennai, Delhi, Hyderabad, Kolkata and Pune. PGIM India Mutual Fund brings a rich blend of global resources, intellectual acumen and local investment expertise and is committed to designing superior and meaningful, wealth building solutions for our investors. PGIM India provides unique training and educational programs for building exceptional capabilities and best business practices for its business associates. For more information, please visit www.
pgimindiamf.com
---
Franklin Templeton Asset Management (India) Pvt. Ltd
---

---
Franklin Templeton's association with India dates back to over 2 decades as an investor. As part of the group's major thrust on investing in markets around the world, the India office was set up in 1996 as Templeton Asset Management India Pvt. Limited. It flagged off the mutual fund business with the launch of Templeton India Growth Fund in September 1996, and since then the business has grown at a steady pace. At Franklin Templeton, we understand that the strength of our business relationships is a key point of differentiation for us as a company, along with the trust that our business partners and clients have in us. Throughout the company's history, a strong commitment to corporate values has guided our decision making and has been a roadmap for our success. These values, and our unique perspective, help us achieve our mission by offering high quality investment solutions, providing outstanding service, and attracting, motivating and retaining talented people. They also help to create a "culture of compliance.
---
Delegate Bag Sponsor
---
---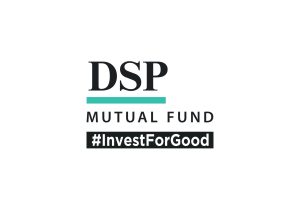 ---
5.5 PL

CFA Institute members can claim PL credit by providing their CFA Institute ID number when registering.

Global Passport Accredited Programme Allows members of participating CFA societies to attend each other's society events at the local member price
2023-8-4 09:00
2023-8-4 17:00
Asia/Kolkata
8th India Wealth Management Conference | Mumbai
Navigating Disruption and Uncertainty The India Wealth story is only getting bigger and better. Managed investments have grown at about 8% annually to INR 135 trillion, creating a rapidly expanding, largely untapped wealth market. Experts anticipate that investors' recent experience with extreme market volatility has created the need for specialized risk-aware advice across a growing
St. Regis | Mumbai
Save Event to Calendar